It's still early, but so far, it seems like everyone's favorite 2021 Ford Bronco color is Cactus Gray. We've seen a few pictures of a pre-production Cactus Gray model floating around, including one with a white top and another with a black top that's hit up a few off-road trails around the country. Now, Bronco Nation has captured a few additional photos of a Cactus Gray 2021 Ford Bronco sitting inside what appears to be a storage building of some sort.
This particular Cactus Gray 2021 Ford Bronco looks just like the one that was used in early reveal photos, marketing images and videos, as well as navigating various off-road trails. There are no fender badges on the Bronco, so it's hard to say which trim level it is, but it is wearing the Badlands grille and a Sasquatch sticker in the rear window.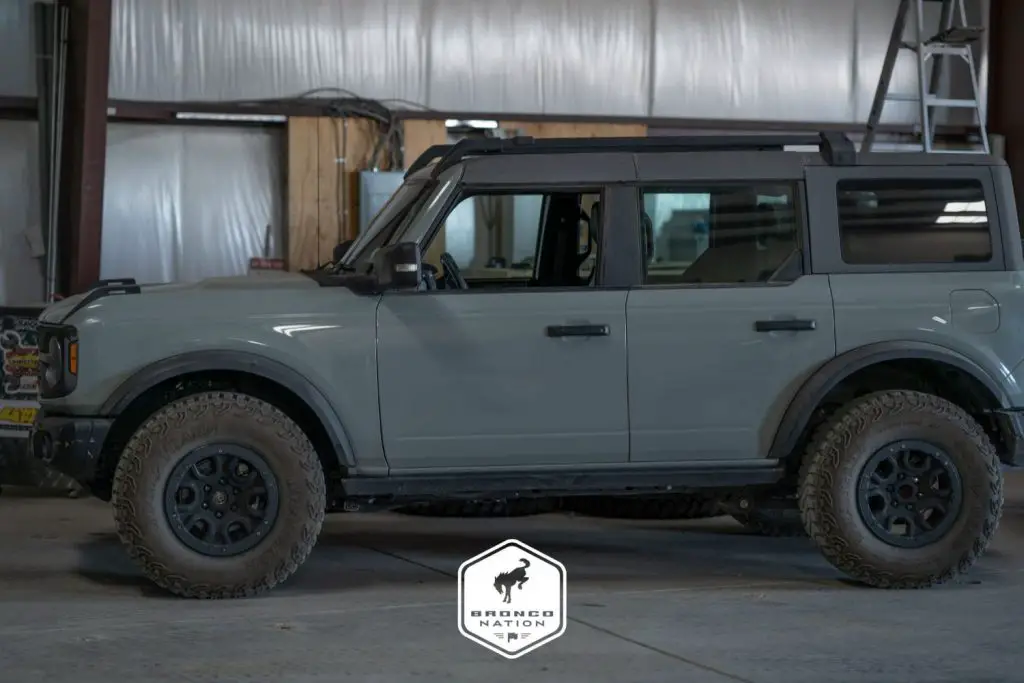 This Ford Bronco is in fact equipped with the Sasquatch Package and its wider fender flares, beadlock-capable wheels, and 35 inch tires. Its also sporting Ford's MIC modular roof with a rack up top for hauling all sorts of things. Altogether, it's a great-looking package and a pretty awesome color, in our humble opinion.
What's interesting about Cactus Gray is that it looks quite different depending on lighting. In earlier photos in the sunlight, it seems very bright and, well, gray. In these photos taken in the shade, it takes on more of a green and blue hue.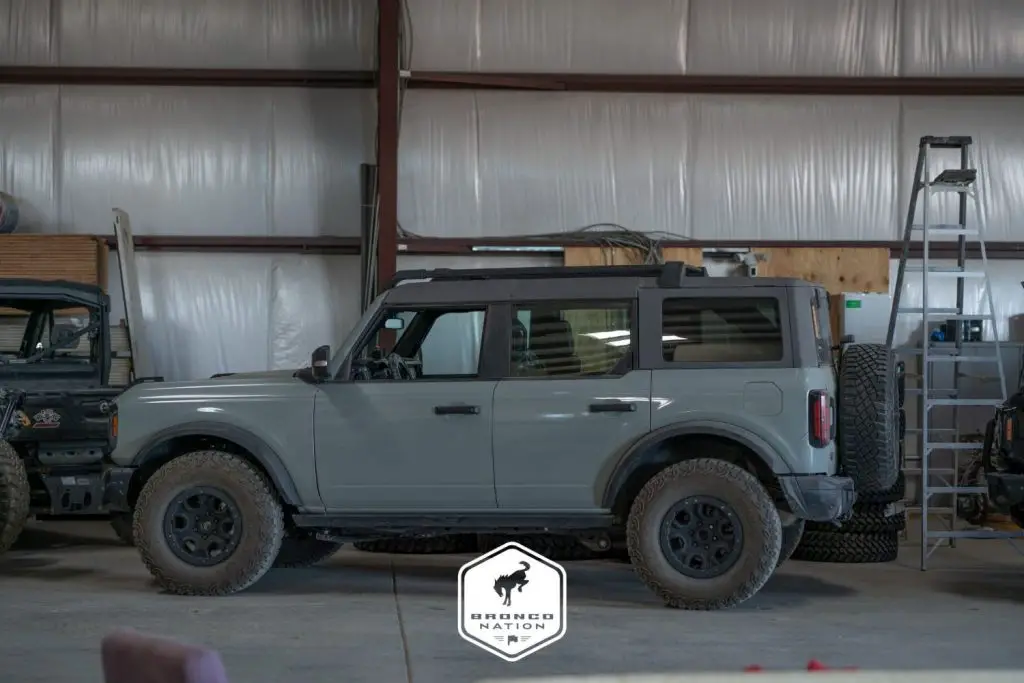 So far, we've seen most of the new Bronco's available colors on real life pre-production models, including both red hues recently. And while that's quite helpful for those trying to make up their minds, for others, it's also making the decision a bit harder, as we're digging all of them so far.
We'll have much more on the new Bronco very soon, so be sure and subscribe to Ford Authority for more Ford Bronco news and around-the-clock Ford news coverage.