For the last 43 years, Tony Hawton has attended the legendary Bathurst 1000 at the Mount Panorama Circuit in Bathurst, New South Wales, Australia. This year, however, COVID-19 has forced organizers to ban camping at the track, so Hawton, a Ford superfan, decided to do the next best thing and set up in his own back yard.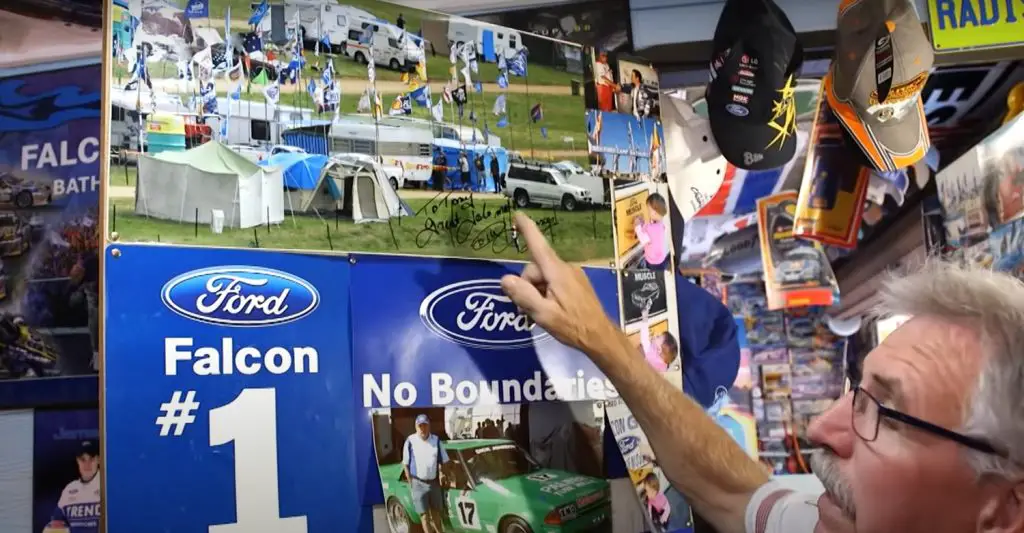 Hawton began his annual pilgrimage to Bathurst way back in 1977, and immediately fell in love with the experience, which he refers to as "hair-raising." That long-standing tradition has endured in spite of pretty much every kind of world event one could imagine, but the current pandemic is finally bringing that streak to an end. Well, sort of.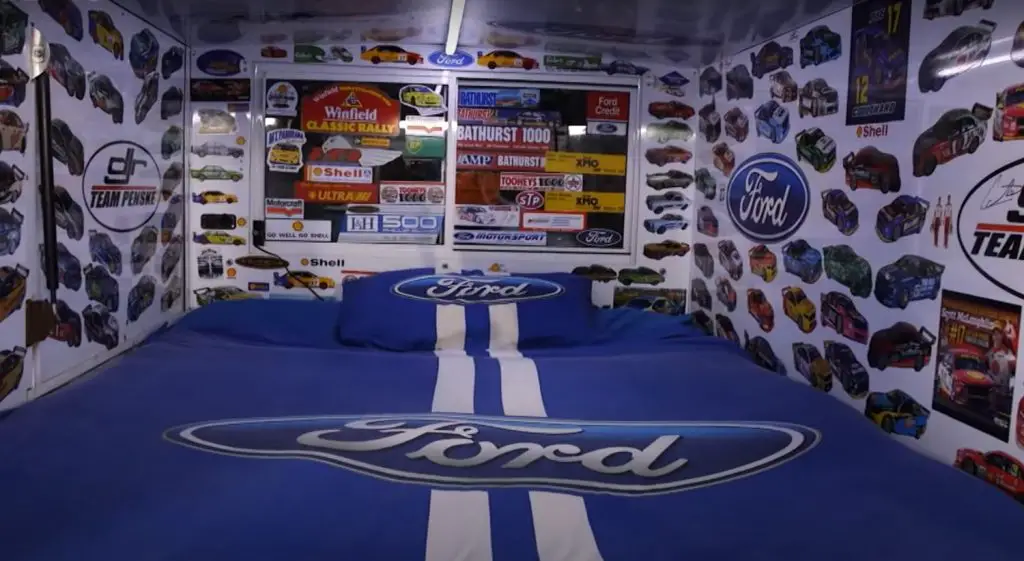 Hawton's incredible spread is still set up as usual, just in a different location. And it's quite clear where his loyalty lies. There are more Blue Ovals out back than we could count, on everything from his bed sheets to flags to stickers and signs and everything else one could possibly imagine. Even his condiment dispensers have Blue Ovals on them, because why not?
Hawton isn't the only superfan camping out in his back yard, as he's being joined by dozens more. A lucky 16,000 spectators are allowed to attend this year's Bathurst 1000, but for a race widely considered to be the pinnacle of Australian motorsports, that's not nearly enough to accommodate everyone that wants to be there. Typically, around 200,000 fans show up to catch the action in person.
Bathurst may not look the same this year, but it's clear that die hard fans like Hawton are making the best of it, regardless. And he's already looking forward to next year, when hopefully things will be back to normal and he can restart his long-standing streak.
We'll have more on the latest Ford motorsports news to share soon, so be sure and subscribe to Ford Authority for non-stop Ford news coverage.