Earlier this month, we reported that three 2021 Ford Bronco Sport teams were getting ready to tackle the 2020 Rebelle Rally, a pretigious off-road race for women only. Now that the dust has settled, not only did one of the brand new crossovers bring home a class win, but all three of the teams and vehicles managed to finish the race, which is an impressive feat indeed.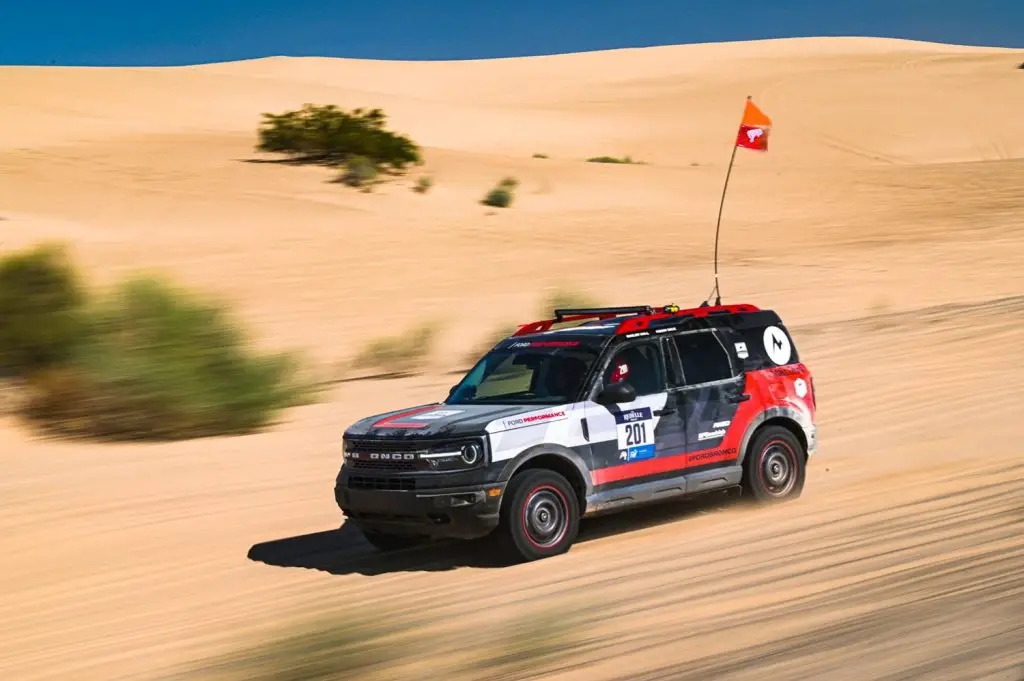 The Ford Bronco Sport driven by professional racer Shelby Hall and experienced navigator Penny Dale won first place in the X-Cross class at the event, a grueling week-long adventure that requires contestants to cover 1,200 miles of Nevada and California desert terrain. In lieu of electronic GPS mapping, teams rely on old-school compass-and-map navigation to reach designated checkpoints along the way.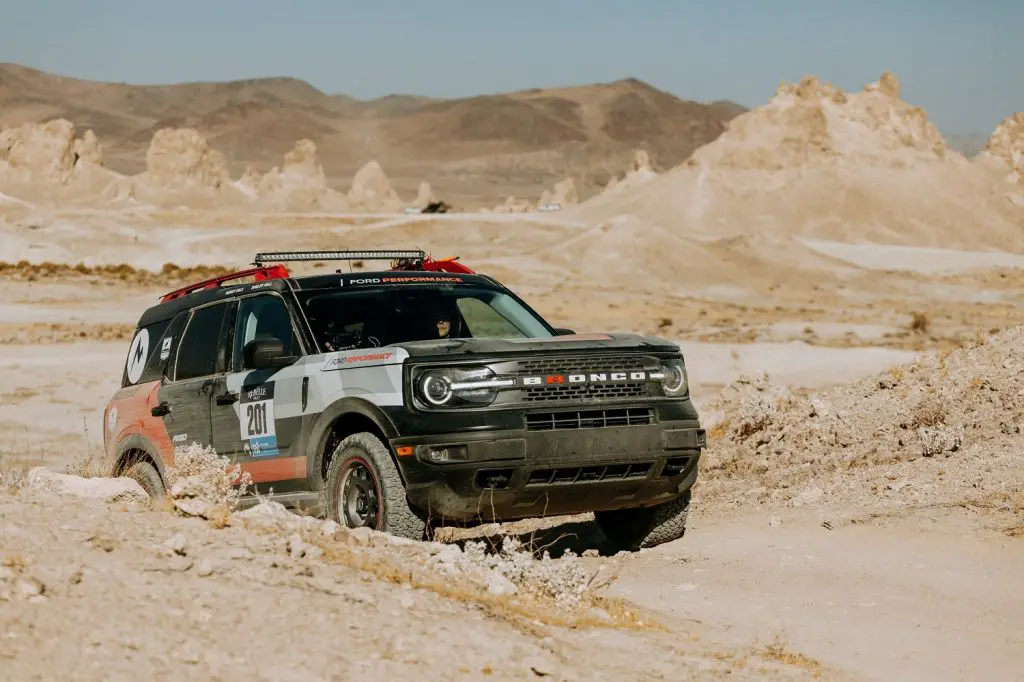 The rest of the Bronco Sport teams managed respectable finishes as well, especially given their overall lack of racing experience. Novice off-roaders and Ford Bronco marketing team members Jovina Young and Erica Martin finished fifth, while enthusiasts Elana Scherr and Betsy Anderson were close behind them in sixth place.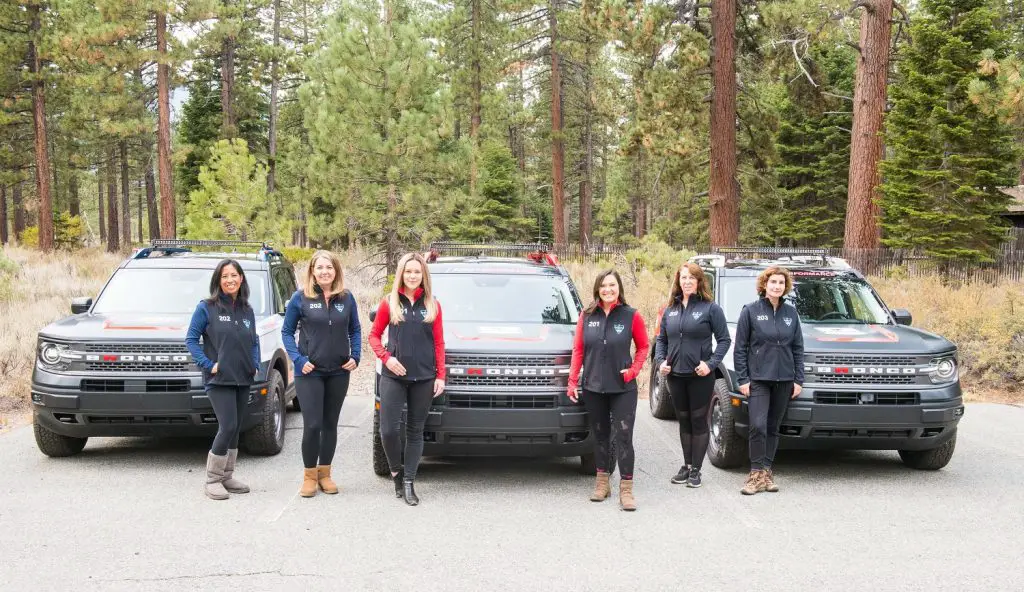 "Just finishing Rebelle is an impressive feat – we're proud of all three Bronco Sport teams," said Mark Grueber, Bronco brand marketing manager. "The results really underscore that Bronco Sport delivers, both for seasoned pros and off-road novices. All of these women embody what Built Wild stands for, and the first-place finish by Shelby and Penny helps establish this all-new vehicle as the Bronco of small SUVs."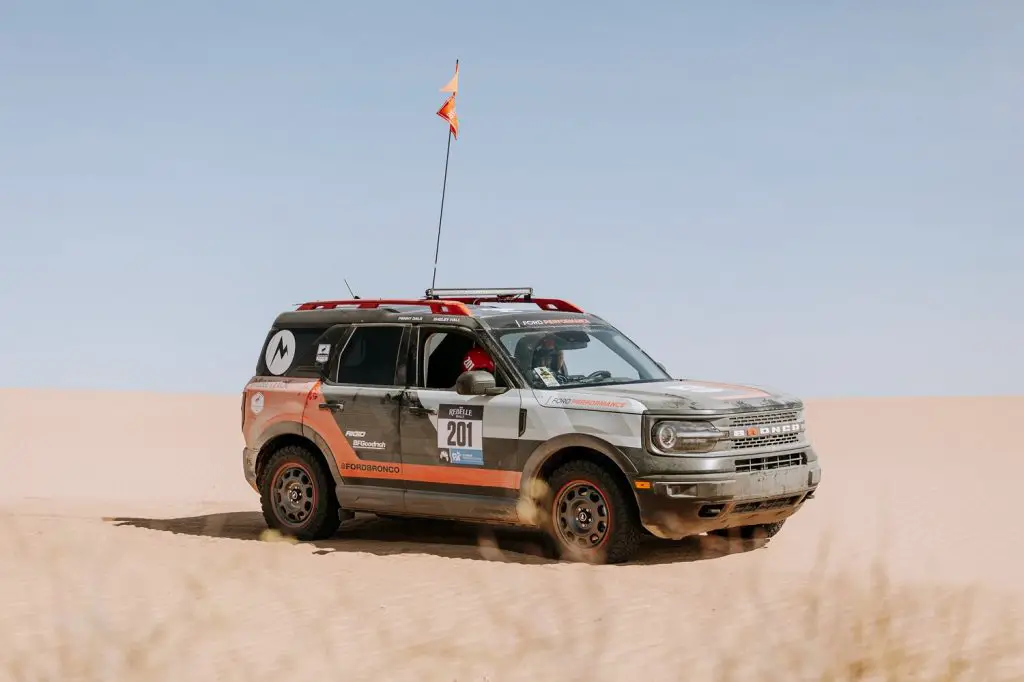 This year marked the fifth running of the Rebelle Rally, an all-women off-road event that begins near Lake Tahoe, Nevada and ends at the Imperial Sand Dunes in California. This year's race began back on October 8th, and wrapped up on the 17th.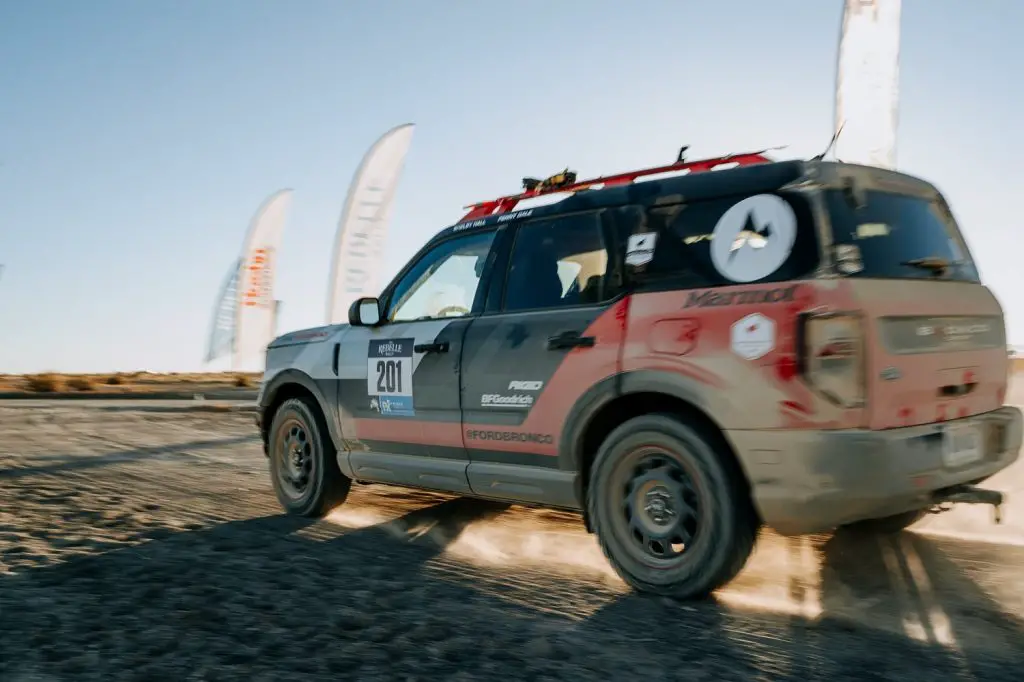 Those that want to relive the Ford Bronco Sport's first such event can do so by visiting Rebelle Rally's official YouTube channel.
We'll have more on the Bronco Sport soon, so be sure and subscribe to Ford Authority for more Bronco Sport news and around-the-clock Ford news coverage.