The Blue Oval's decision to slap the iconic Ford Mustang badge on the all-electric 2021 Ford Mustang Mach-E crossover predictably hasn't gone over well with enthusiasts, but regardless, the automaker isn't likely to change it at this point. So we march on into a brave new world with one of the most celebrated automotive nameplates ever created on, well, an EV crossover. So we thought to ourselves – why not take the next step and create a Mustang Mach-E Raptor?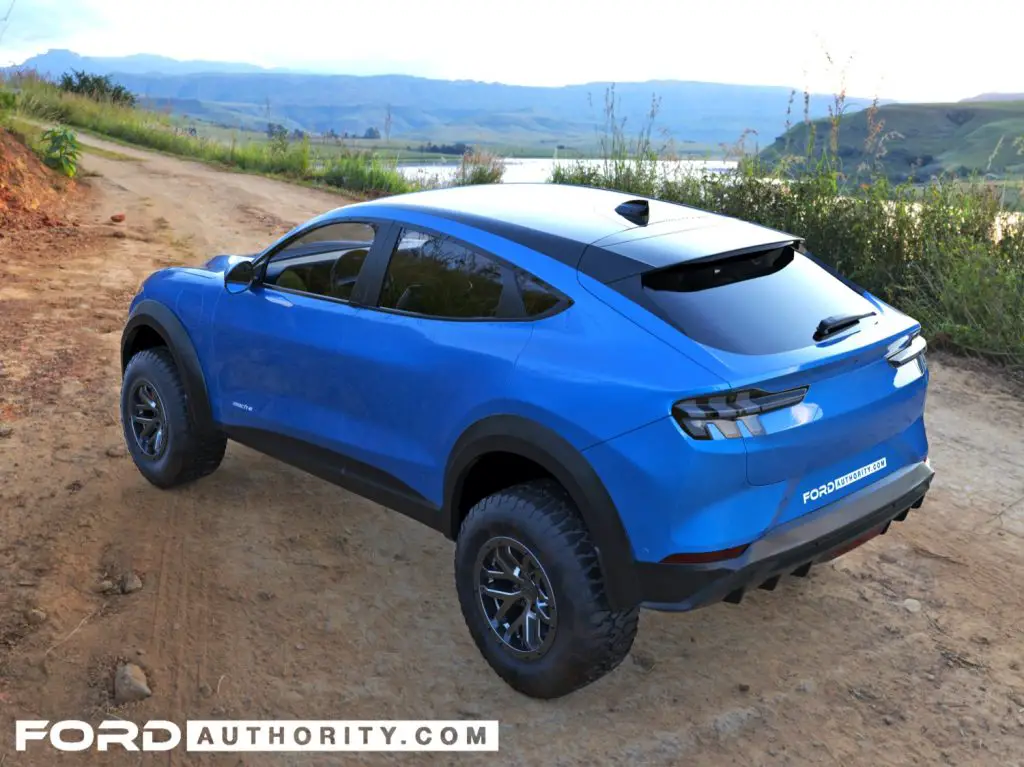 These renderings of what we think a Mustang Mach-E Raptor might look like were done for fun, of course, but the idea itself isn't that absurd. The whole reason Ford used the Mustang nameplate on the Mach-E was because of its name recognition, so why not utilize one of the automaker's other well-known nameplates as well?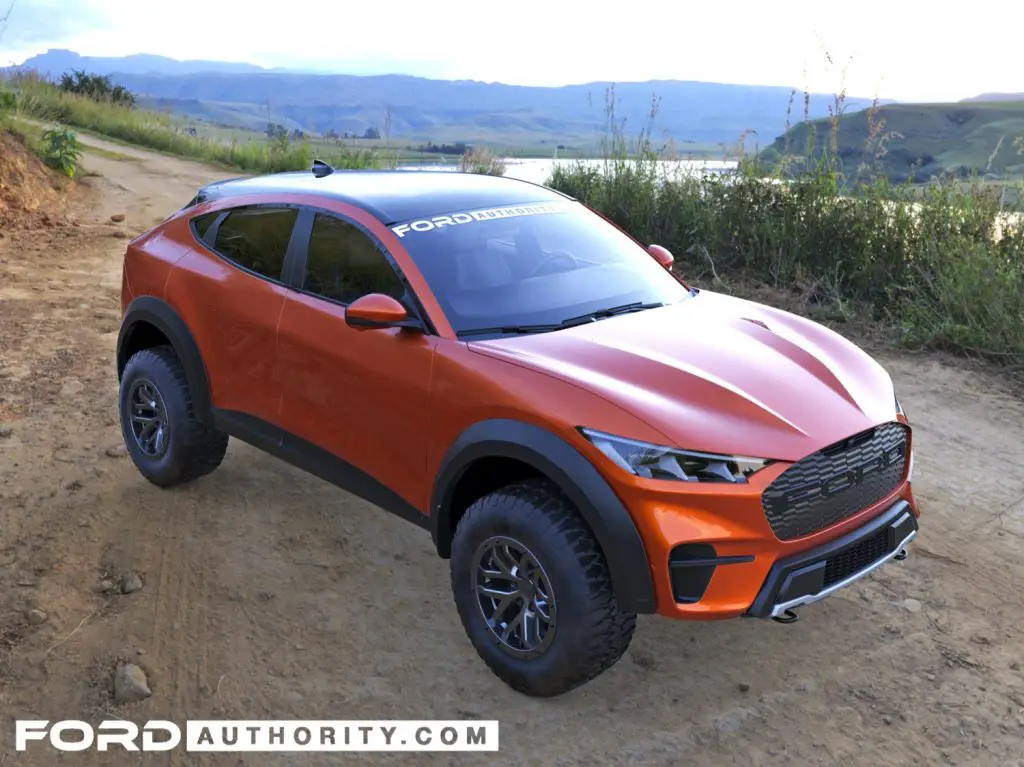 The idea makes even more sense when we consider the fact that Ford is expanding its lineup of outdoor activity-related models as customers continue to buy them at record rates.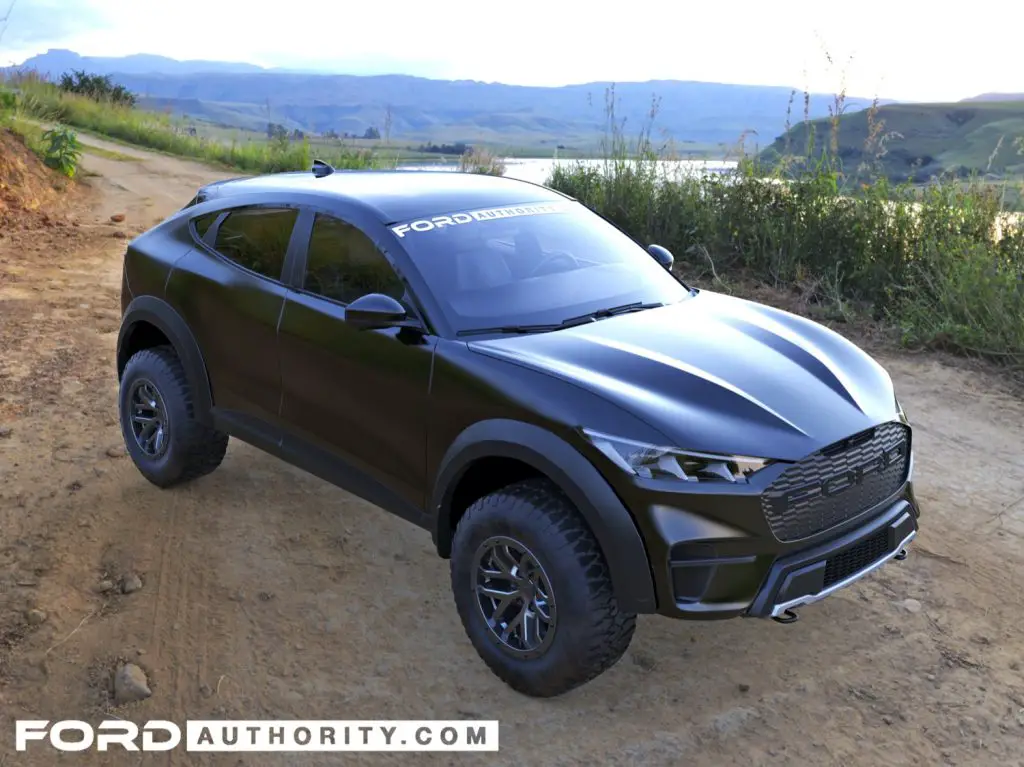 The automaker's Active models take vehicles like the Ford EcoSport and Ford Fiesta and add additional body cladding, extra ground clearance, and other various goodies to give them the ability to tackle light trails. So why not the Mach-E, too?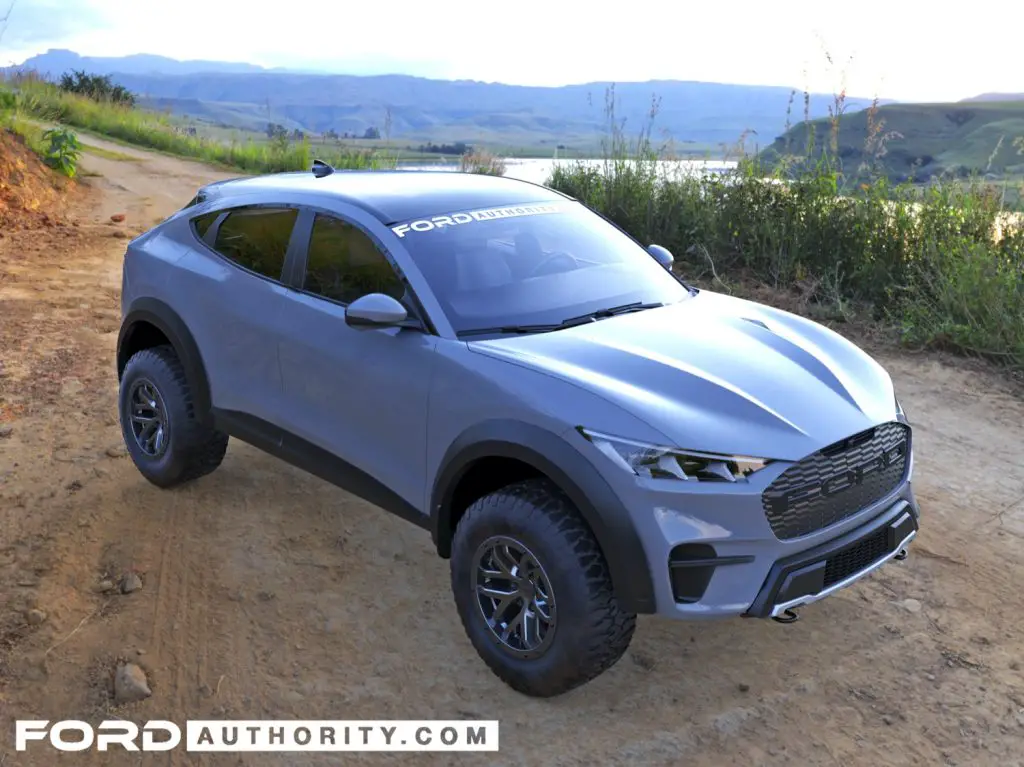 In this exercise, we gave the Mustang Mach-E Raptor the typical treatment associated with the Ford F-150 Raptor and Ranger Raptor. That means a raised suspension, beadlock wheels with beefy tires, tow hooks, skid plates, and a unique front fascia.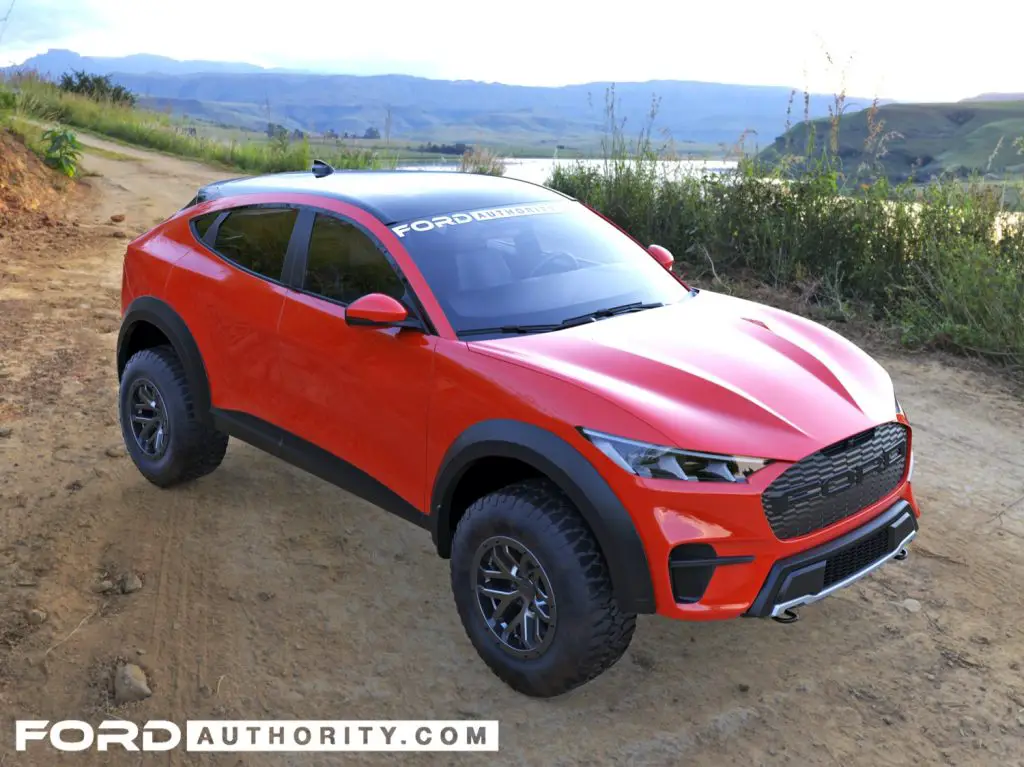 A front grille was added with the giant "Ford" script, just like the Mach-E's pickup brethren, as well as additional side and lower vents. Of course, there's no engine in the frunk, so these are purely aesthetic.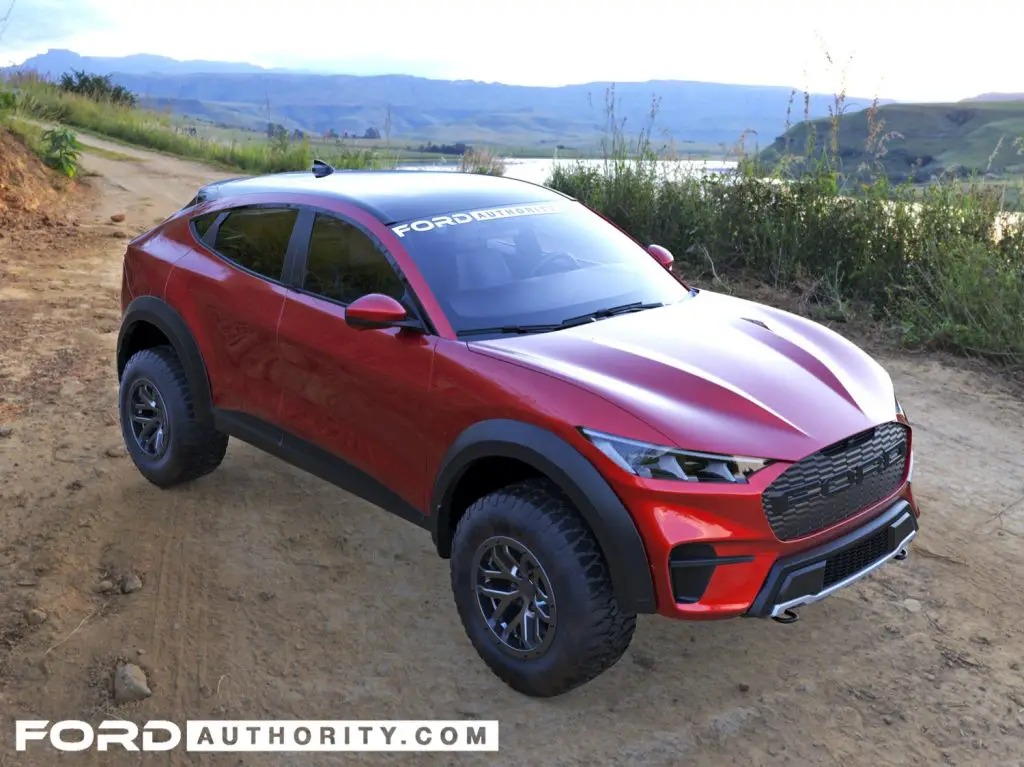 Even if Ford doesn't choose to build a Raptor-fied Mach-E, we would be willing to bet that it will offer some sort of off-road focused package for the crossover at some point. They'd be crazy not to, given the incredible popularity such vehicles are enjoying these days, when folks are clamoring to spend as much time outside as possible.
We'll have more cool renderings to share soon, so be sure and subscribe to Ford Authority for more Mustang Mach-E news and continuous Ford news coverage.