In recent days, Ford has released a pair of videos showing both the 2021 Ford F-150 PowerBoost hybrid and F-150 EV prototype completing some pretty rough looking torture testing. Buried in that news was a rather interesting fact – the automaker tests its vehicles on roads that are so rough, it's too dangerous for humans to be behind the wheel. And that's where Ford robots come into play.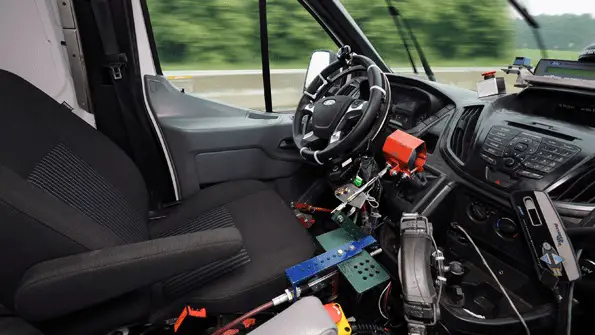 Those Ford robots actually come from a company called Autonomous Solutions, Inc., which is based out of Petersboro, Utah. Essentially, the equipment used consists of robotic hardware that drives the vehicle autonomously through testing environments that are deemed too hazardous for humans, such as overly harsh courses with huge potholes and obstacles large enough to cause an injury when the vehicle strikes them.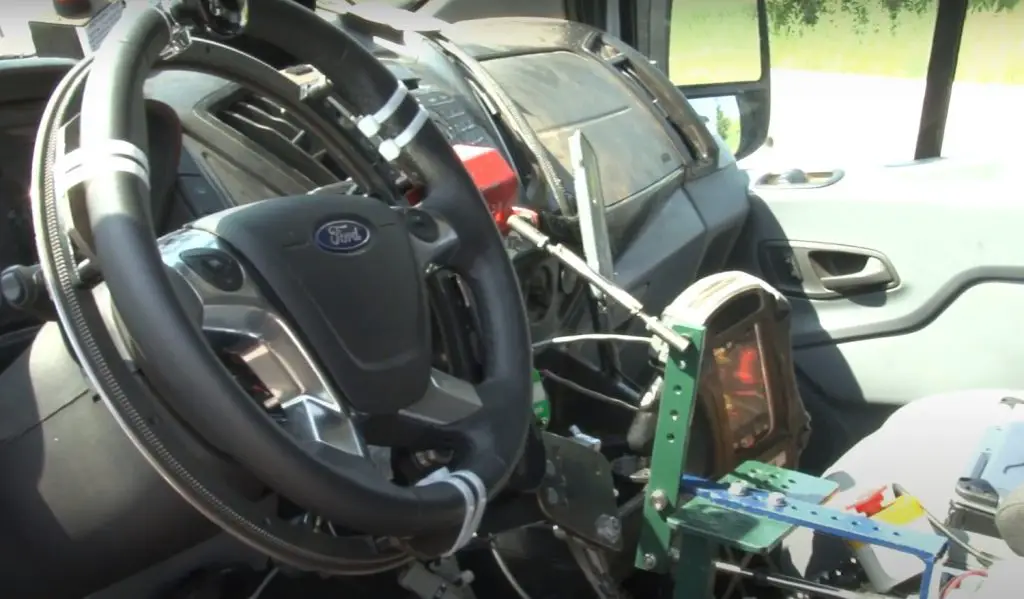 This equipment doesn't look like a traditional robot, per say, but is rather a collection of components that work in unison. That includes a linear actuator box and a ring gear clamped onto the back of the steering wheel, as well as four actuators – one that goes to the accelerator pedal, one to the shifter, and two to the brake pedal.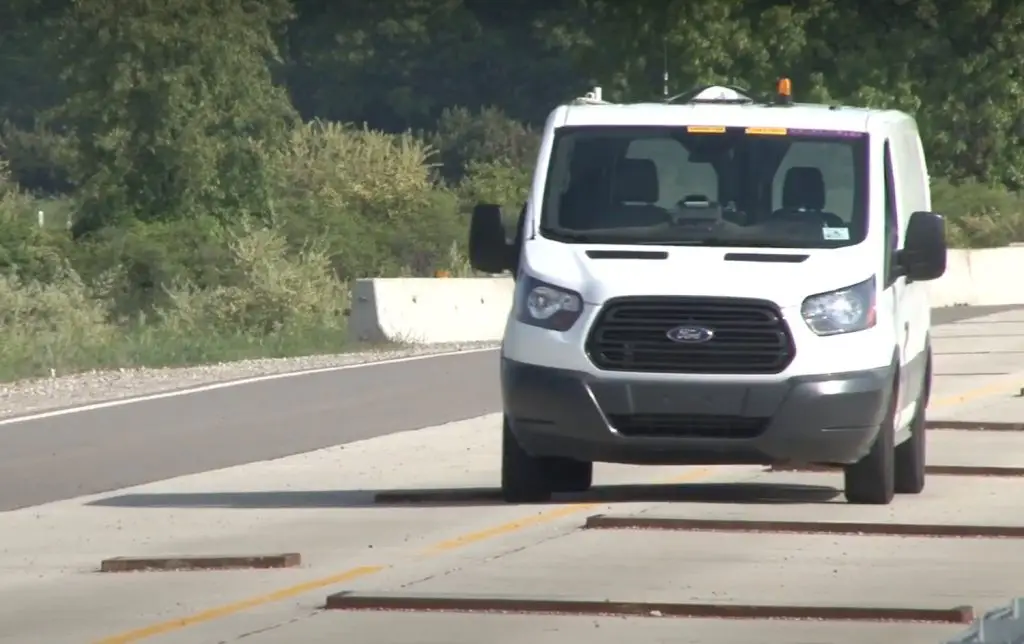 ASI's vehicle controller controls those actuators, and can adjust the vehicle's speed, braking force, and transmission. The vehicle can either be controlled by a human nearby, or it can drive itself. And unlike a human driver, the equipment can hold up to some serious punishment. Amazingly enough, this technology isn't terribly new, either – in fact, Ford has been using it since 2013.
Most recently, this involved driving the new hybrid F-150 over a continuous series of man-made potholed and grooved roads at the unique Silver Creek test course with robots behind the wheel, hundreds of times. Silver Creek includes a dozen distinct types of metal-edged chuckholes repeated for almost a quarter mile. And while we often dream of becoming test drivers, that's one course we'd prefer not to try out.
We'll have more on Ford's high-tech testing efforts soon, so be sure and subscribe to Ford Authority for the latest Ford F-Series news, Ford F-150 news, and continuous Ford news coverage.