Ken Block is the man famous for making the Gymkhana a thing. Or, rather, the art of sliding a car around all sorts of obstacles. Most of us don't have the skills or the guts to do that sort of stuff with our own vehicles, but that doesn't mean we can't replicate Block's antics virtually. And that's exactly what one gamer recently did in a vintage Mustang across Detroit, via a game called V-Rally 4.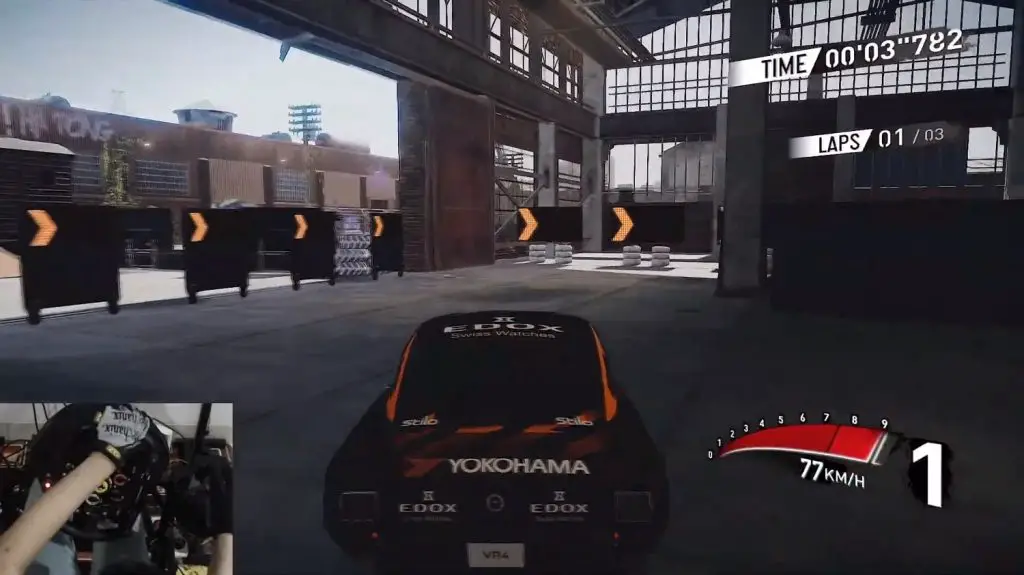 V-Rally 4 allows players to drive rally cars through a series of stages, behind the wheel of one of 51 cars from 19 manufacturers. That includes, of course, this first-generation Ford Mustang, which is done up in a very nice racing livery. It also sounds as good as it looks on the screen, which is always a bonus.
The racing action takes place in a rather industrial-looking area, the kind that defines Detroit these days. It's not exactly the same as the path that Block took when he assaulted the city behind the wheel of his own Ford Mustang known as the Hoonicorn, but it is reminiscent of that outing. It's also pretty much as close as we mortal humans can get to replicating that experience, at least legally.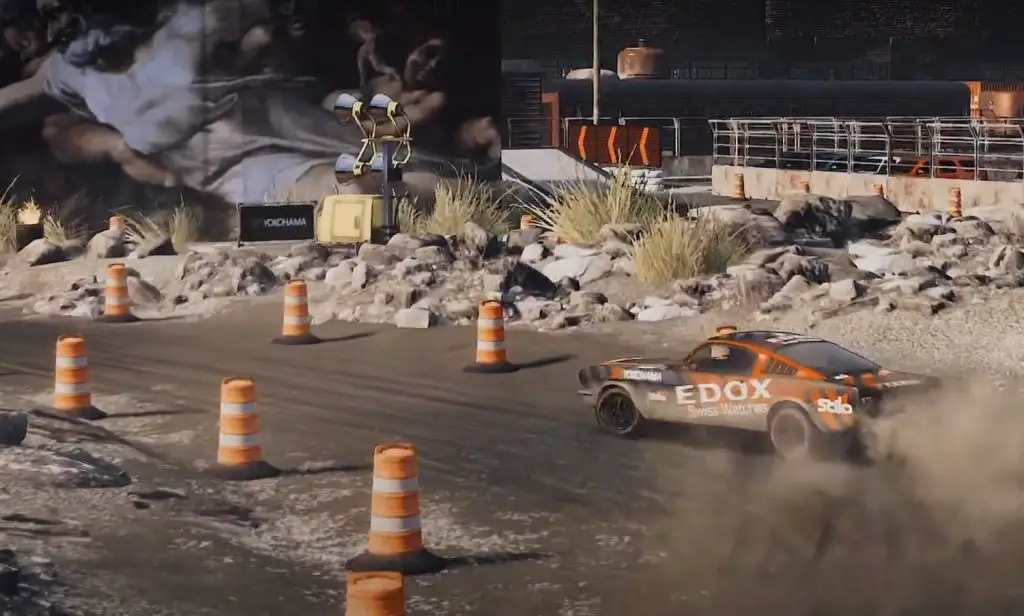 Making this experience a little more realistic is the fact that the person behind the wheel is literally behind a wheel. They're using a Thrustmaster F1 wheel add-on, which essentially lets gamers control their vehicles much like a Formula 1 driver might. That might not be the sort of thing we'd expect to see in a vintage Mustang, but this is, after all, a virtual experience.
It's also about as close as we'll ever get to flying around obstacles in a barren industrial wasteland, but one can dream, no?
We'll have more cool videos like this to share soon, so be sure and subscribe to Ford Authority for more Ford Mustang news and ongoing Ford news coverage.