The movie Jurassic Park was a mega hit when it landed on big screens back in the summer of 1993. But the many dinosaurs and famous actors in the flick weren't the only stars on screen that left a lasting impact on the audience of millions that have watched it since. No, the Jurassic Park Ford Explorer models used in the movie have arguably enjoyed a bigger fan following than any of them.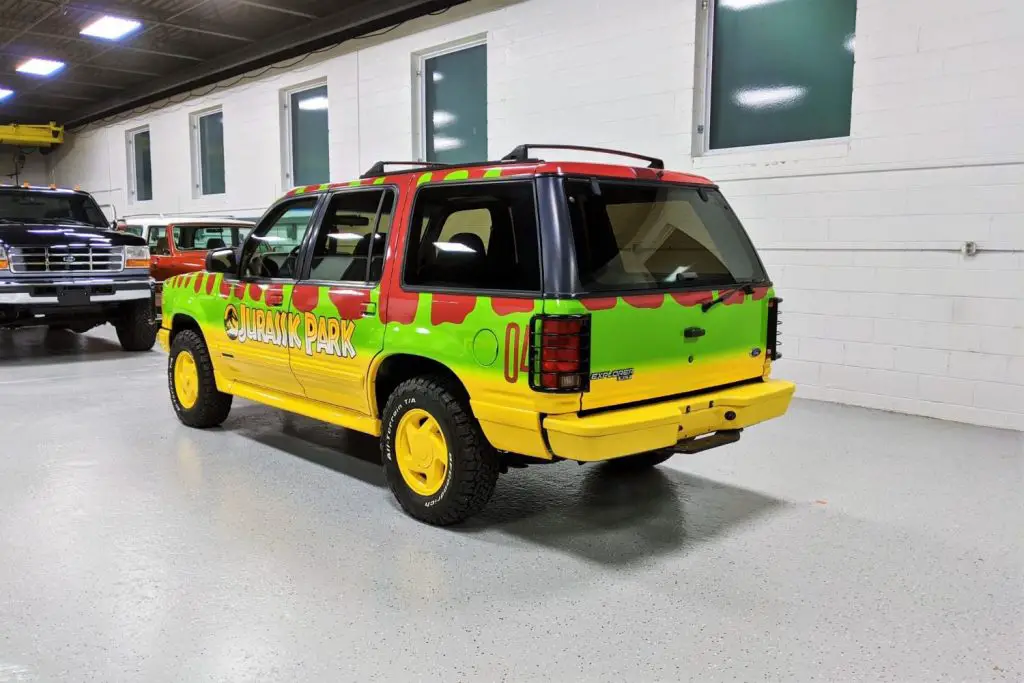 The movie starred a host of special Jurassic Park Ford Explorer tour vehicles, all of them 1992 models, which were used to take visitors on tours around the park. Unfortunately, they didn't fare so well when the dinosaurs got loose, serving us a bit of on screen destruction and instilling fear into the young folks (and maybe some older ones) that saw it happen.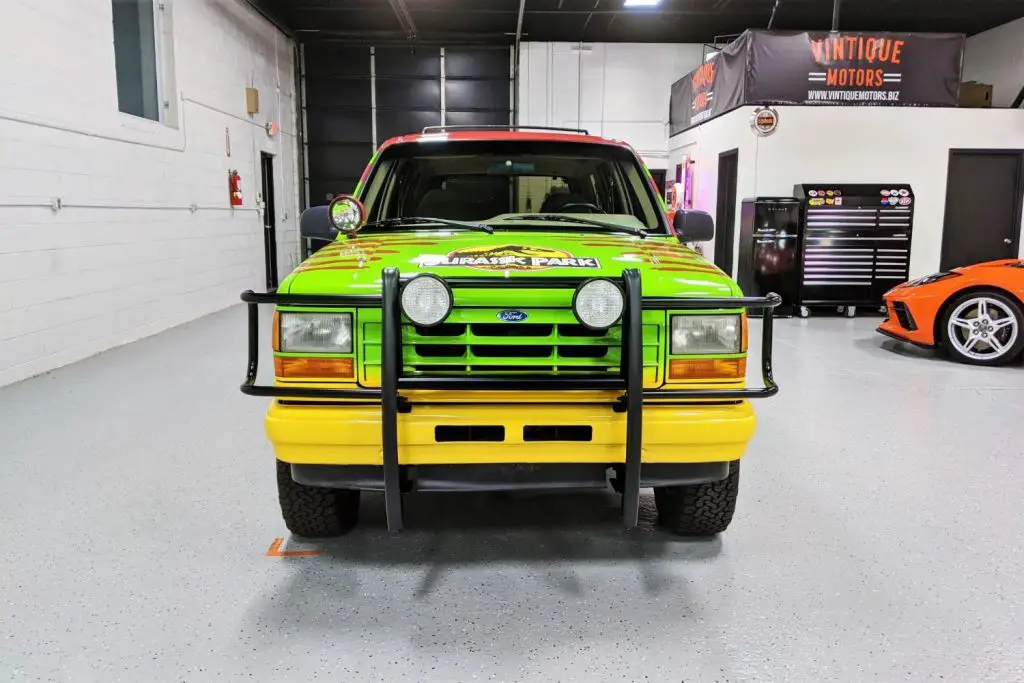 Today, lots of people have recreated the famous Jurassic Park Ford Explorer in real life, and that includes this 1993 tribute up for grabs at Bring a Trailer. Back in 2019, the owner decided to turn it into a full-blown movie recreation, at which point Motor City Solutions Hot Rods & Restorations of Taylor, Michigan laid down that sweet vinyl wrap.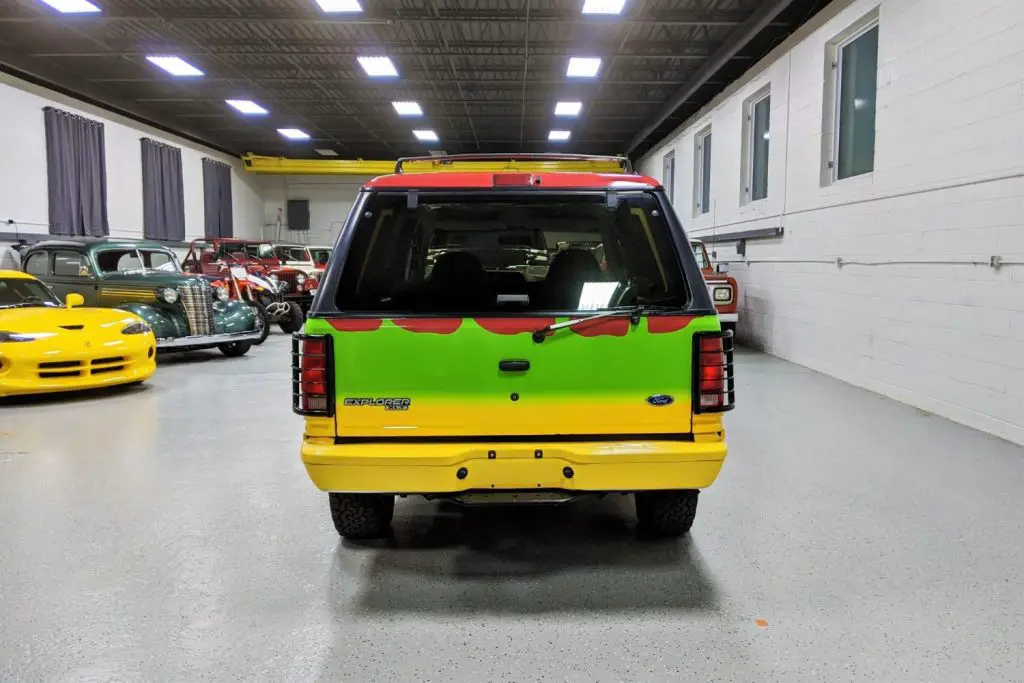 In addition to the wrap job, the Explorer was treated to a front push bar with off-road lights, as well as taillight brush guards, just like the rear movie SUVs. The wheels were painted yellow to match, then wrapped in a set of BFGoodrich All-Terrain T/A KO2 tires.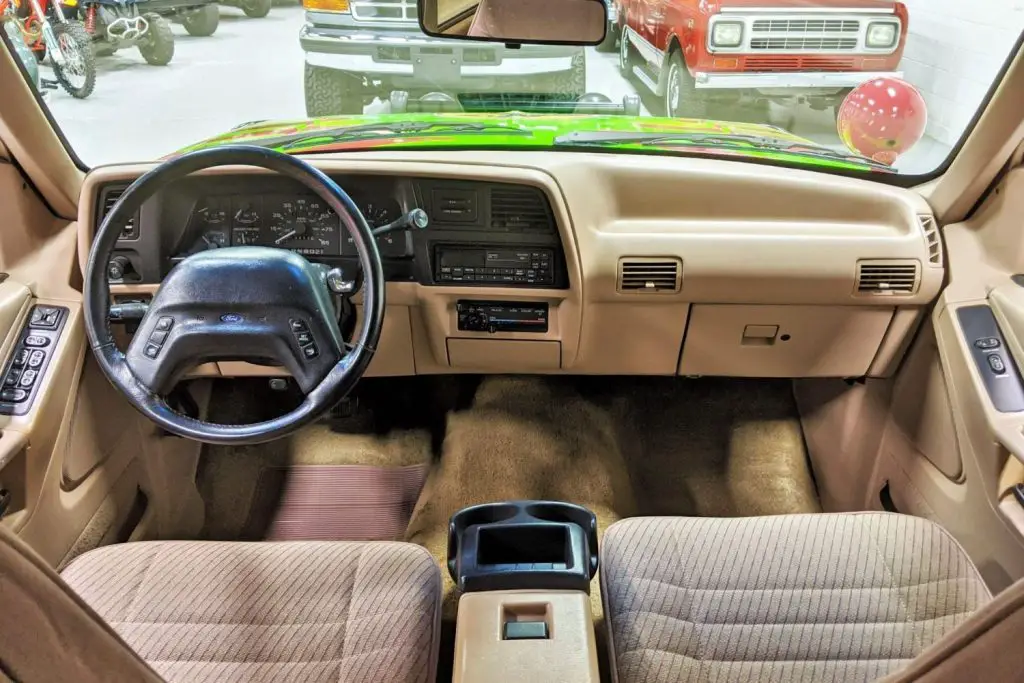 Everything else is essentially stock, including the original interior, which is in very nice condition. However, the previous owner did add a giant graphic on the headliner that depicts a Tyrannosaurus rex dinosaur looking down through a transparent roof panel, as if that's not going to freak out the new owner every time they climb behind the wheel.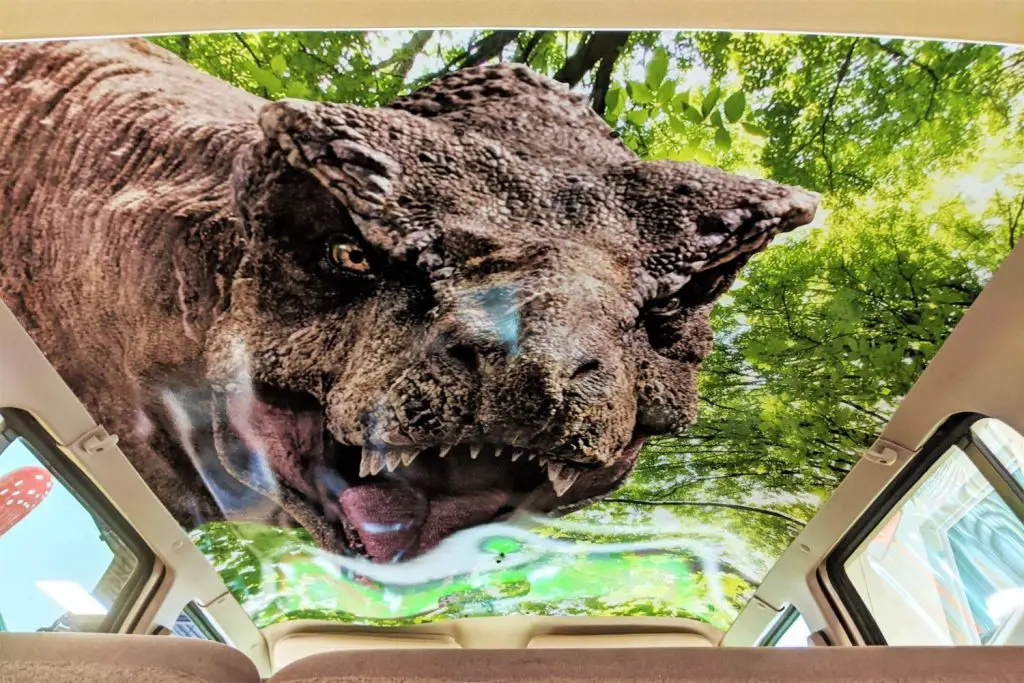 Regardless, this sweet movie vehicle tribute is undoubtedly cool, and a very appealing offering for anyone who found themselves enamored with one of the highest-grossing movies of all-time. And it's virtually guaranteed to attract a fair amount of attention everywhere it goes, which is great, so long as it's the attention of admiring fans – not giant, hungry dinosaurs.
We'll have more cool vehicles for sale to share soon, so be sure and subscribe to Ford Authority for more Ford Explorer news and non-stop Ford news coverage.