Those that lived through the '90s, and even those that didn't, know that there are a few things that define the decade. Things like baggy pants, angst-filled grunge music, the Fox Body Mustang, and Vanilla Ice, just to name a few. The latter two in that group paired up for Robert Van Winkle's (as the rapper is known in real life) biggest (only) hit – Ice Ice Baby.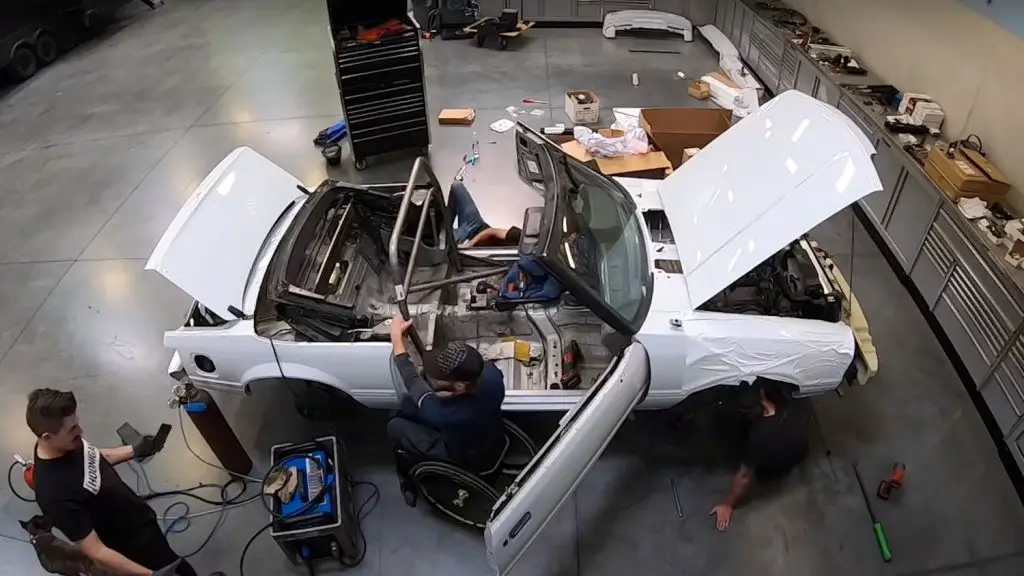 That song spawned the lyric "rollin' in my 5.0," an obvious nod to Ice's white Fox Body Mustang GT convertible, which starred in the music video. It left quite the impression on an entire generation, including Ken Block. The pro racer and part-time hoonigan was recently working on teaching his 14 year-old daughter Lia how to drift, and figured that this presented the perfect opportunity to relive a part of his younger days.
So for Lia's birthday, he presented her with this 1990 Ford Mustang GT convertible. Not necessarily for her to drive around, per say, but rather to learn how to drift in, with Vaughn Gittin Jr. as her instructor. Not a bad gig, we'd say. As such, Block and his team spent a couple of weeks building the car specifically to get sideways.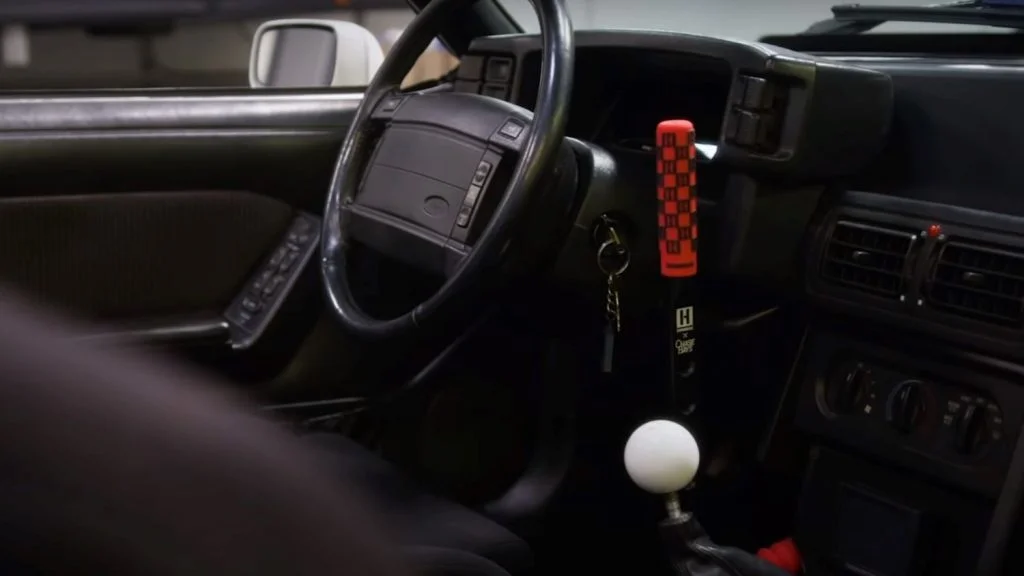 What's particularly funny about the whole build is Lia hates the Mustang. Clearly, she doesn't appreciate the dream car of every kid that grew up in the '90s, which is understandable we suppose. Block even tries to get Vanilla Ice himself to explain what makes it so special, but the message just isn't resonating with today's Tik Tok-obsessed youth, sadly.
In addition to tinkering with the suspension, the Fox Body Mustang receives some fresh paint and a new interior, because it has to look good while it's destroying tires. The crew also installed a roll cage for safety purposes, as well as Cobra disc brakes, a welded diff, and a shot of nitrous for good measure.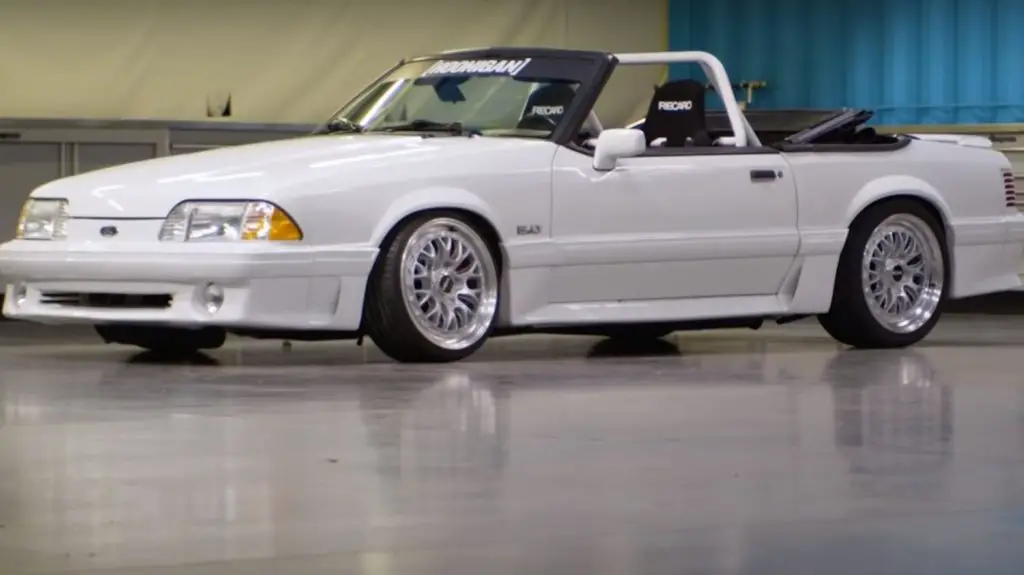 The best thing about this sweet Mustang, however, is Block is going to give it away once his daughter is finished using it as a learning tool. No word on the specifics of how that's going to work, but we'll certainly be throwing our names in the proverbial hat, because who wouldn't want a sweet, Vanilla Ice-approved 5.0?
We'll have more cool videos like this to share soon, so be sure to subscribe to Ford Authority for more Ford Mustang news and around-the-clock Ford news coverage.