When the Cybertruck was revealed last fall, Tesla showed off a video of the all-electric pickup not only beating a Ford F-150 in a tug of war contest, but also pulling the ICE-powered pickup up a hill. Of course, a lot of smart people soon pointed out that this stunt was indeed a hot pile of something, but that hasn't stopped Lordstown Motors from doing the same thing with their new Lordstown Endurance EV pickup.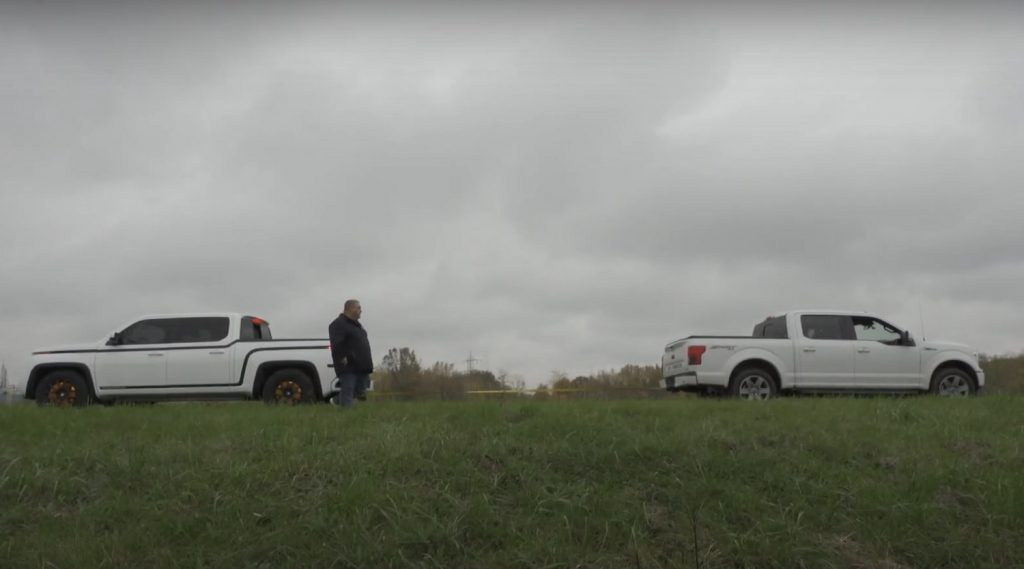 The new automaker just released a video of a Lordstown Endurance prototype taking on a 2019 Ford F-150 equipped with the automaker's 2.7L EcoBoost V6, which produces 325 horsepower and 400 pound-feet of torque. Meanwhile, the Endurance is rated at a claimed 600 horsepower and 4,400 pound-feet of wheel torque, which isn't the same as engine torque, obviously.
Regardless, unlike Tesla's comparison, Lordstown at least switches the F-150 into four-wheel-drive low, which gives it more of a fighting chance. They also turn off traction control before strapping the two pickups to each other on some wet grass to prove that the EV pickup has far superior traction thanks to its four hub motors – one located at each wheel.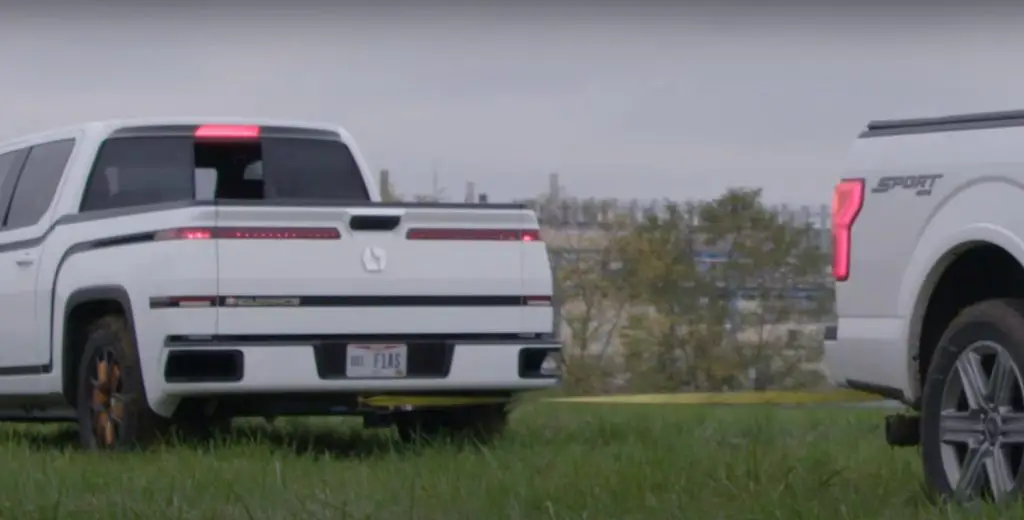 Predictably, the Endurance destroys the F-150 in this comparison, but there are a lot of problems with the test that we can see right off the bat. For starters, the EV pickup gets a bit of a jump start, and the tow strap connecting the two trucks isn't centered on the F-150 for some reason.
The Endurance, as an EV pickup, also has a few distinct advantages in a test like this. For starters, it's heavier, and that weight is lower and more centered than it is in the Ford. EVs also offer up instant torque, so it has a big advantage off the line.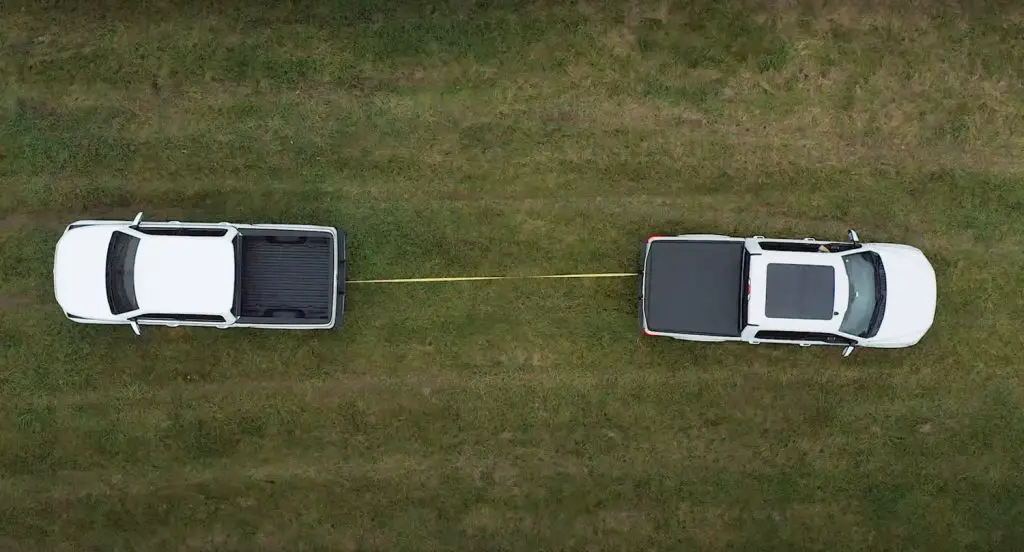 Thus, this is yet another tug of war that seems a bit skewed toward the EV, which shouldn't come as a surprise. And while tests like this are essentially meaningless in the grand scheme of things, it won't stop EV makers from going after America's best-selling truck. Personally, we'll be interested to see how they fare against the F-150 EV when it launches in mid-2022, or at least the 2021 Ford F-150 equipped with the new 3.5L PowerBoost V6.
We'll have more on the F-150 and its competition very soon, so be sure and subscribe to Ford Authority for the latest Ford F-Series news, Ford F-150 news, and continuous Ford news coverage.