Lifted trucks are all the rage these days, and we can barely go anywhere without seeing a pickup sitting on a 4-6 inch lift with 33-35 inch tires. These are the most common lifted trucks out there, but there are also plenty of folks who opt to go even larger. However, this wild Ford F-350 Super Duty monster truck owned by Wichita Material Recovery pushes the limits in terms of what's actually legal to drive on public roads.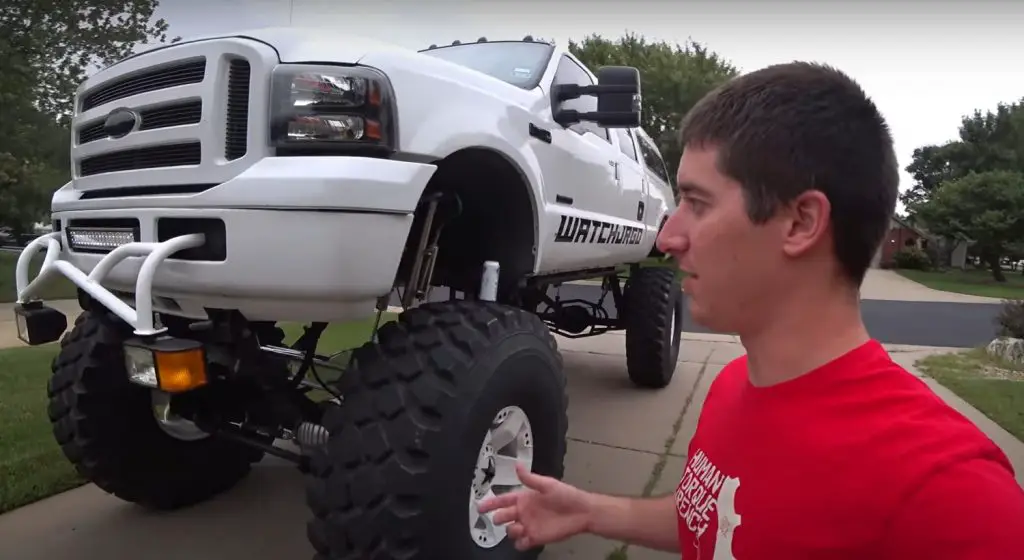 The massive Super Duty monster truck sits up high thanks to a 10 inch lift, 3 inch body lift, and gigantic 53 inch tires wrapped around 20 inch Rockstar wheels. It's a wild combination, for sure, and it sits even higher than the typical semi. So it makes one wonder – just how is this sky high Ford Super Duty legal to drive on public roads?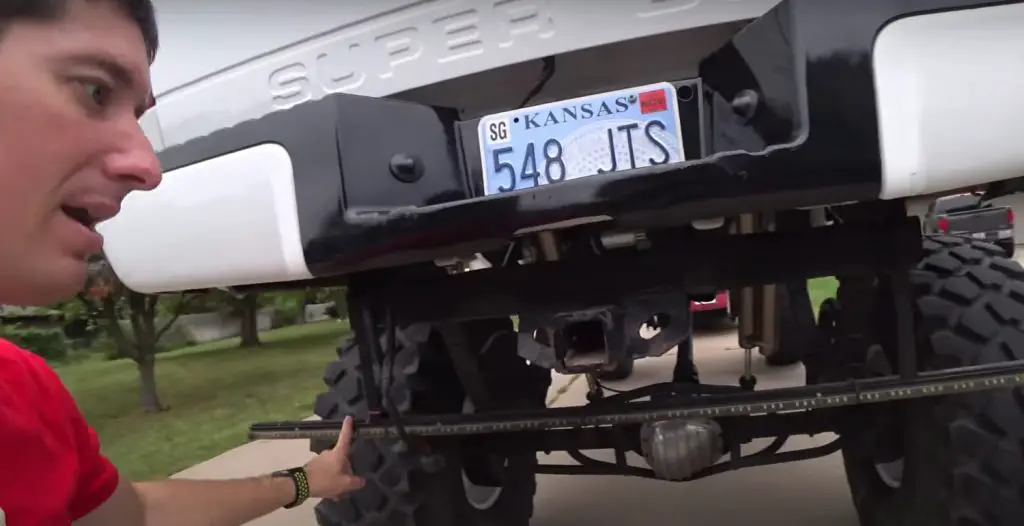 For starters, the stock headlights are far too high to satisfy most states' laws, so the owner added a custom bracket up front that holds an additional set of lighting that sits around a foot below the front bumper, which puts it right at the legal height limit. The same goes for the rear of the truck, where there's a drop LED bar sitting below the rear bumper.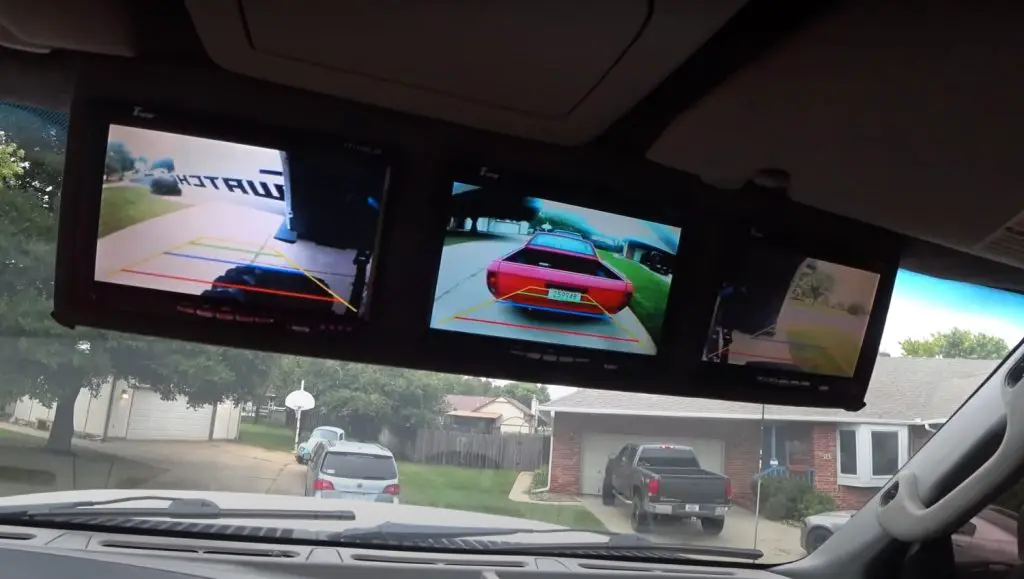 Since driving a truck that sits this high is a little difficult in normal circumstances, it's also been fitted with a number of cameras to help the driver see what's going on around (and underneath) the F-350. Getting in is a bit of a chore, however, since the truck sits ten feet in the air, but that can be accomplished by climbing up on the tire and then stepping over to the running board.
While this Super Duty monster truck will fit under things like bridges, it won't clear parking garages or drive-thru lanes. Otherwise, however, the pickup reportedly drives quite nicely down the road, and as we can see in the video, attracts quite the crowd everywhere it goes.
We'll have more cool rigs like this to share soon, so be sure and subscribe to Ford Authority for the latest Ford F-Series news, Ford Super Duty news, Ford F-350 news, and continuous Ford news coverage.