It's no secret that the 2021 Ford Bronco was built to withstand some serious punishment. We've already seen the sixth-gen Ford Bronco tackle some of the toughest off-road terrain this planet has to offer, which would seem to make it the perfect candidate to serve its country in an entirely different capacity. Thus, this had us wondering – just what would a military-spec Bronco look like?
We took that idea and came up with these renderings, which depict a military-spec Bronco in three different liveries – Army Green, green camo, and a matte tan shade designed to blend into the desert. Additionally, our mil-spec Bronco has been outfitted with a set of military vehicle-style wheels that definitely look the part.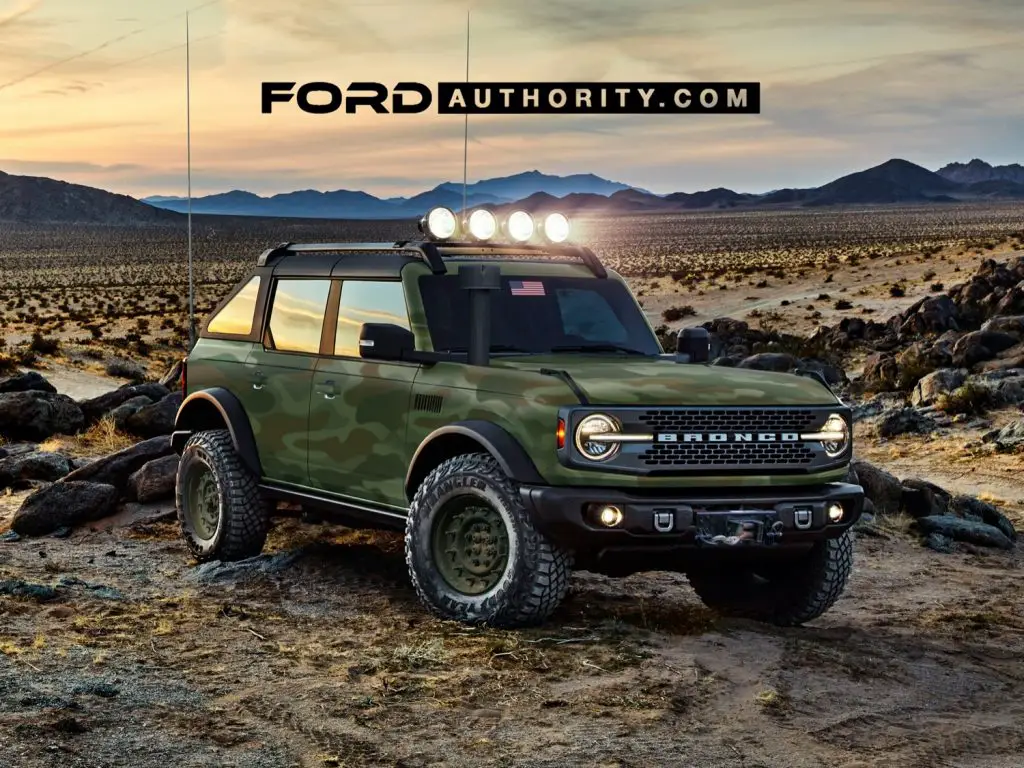 There's also a winch up front in case service members get stuck out in the middle of nowhere, as well as a snorkel for fording deep water. The squared-off rear roof section has been replaced with a "fastback" style angled piece, and there are two large antennas connected to the rear bumper for long-range communications. Finally, a set of four large, round lights sit up top on the roof rack to illuminate the terrain ahead when the sun sets.
The new Bronco would certainly make an interesting vehicle for the military, given its impressive capabilities. It could also serve as a potential replacement for the High Mobility Multipurpose Wheeled Vehicle (HMMWV) or the U.S. Army's new Infantry Squad Vehicle (ISV) based on the Chevrolet Colorado ZR2.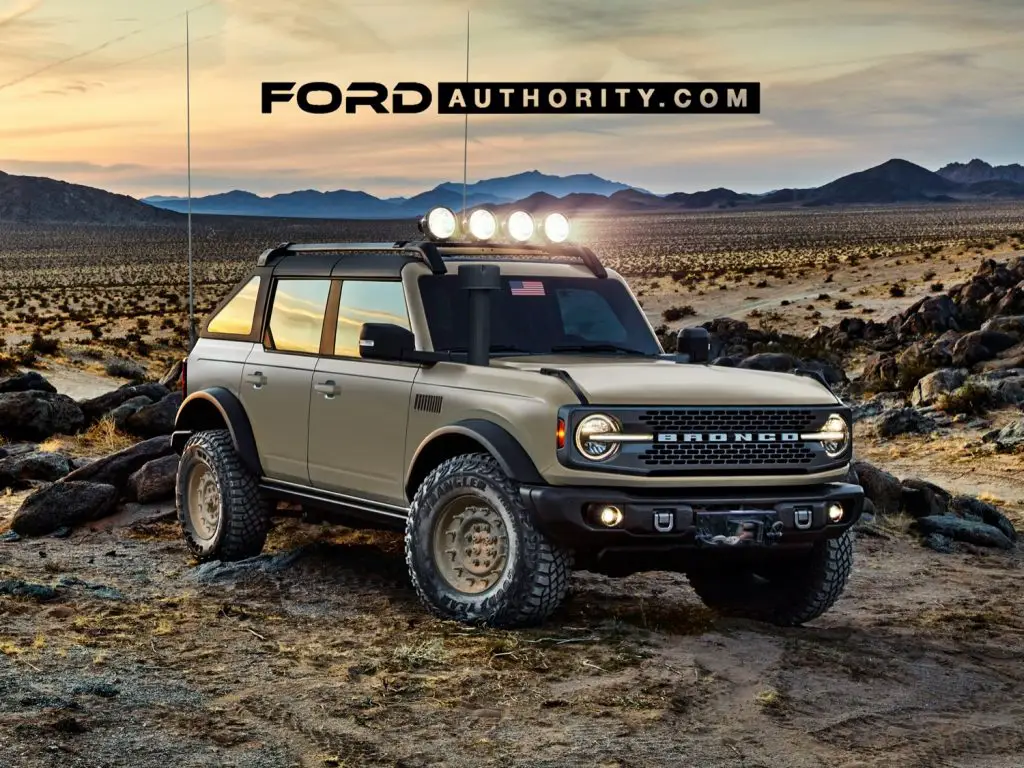 GM's ISV doesn't look much like a Colorado, but it is essentially one underneath its unique exterior and contains 90 percent off-the-shelf parts. The Bronco could offer the same capable structure, and from there, could be spec'd out however the military would like it to be. But for now, at least, we'll have to settle for seeing the new SUV in civilian form, though we'd bet that quite a few owners will modify their rides in a very mil-spec style, anyway.
We'll have much more on all things Bronco very soon, so be sure and subscribe to Ford Authority for more Ford Bronco news and ongoing Ford news coverage.