In stock form, the Ford Explorer ST is a pretty formidable machine that adds a nice dose of performance to Ford's long-running crossover. It comes packing Ford's 3.0L EcoBoost V6, which produces 400 horsepower and 415 pound-feet of torque, which is mated to the automaker's 10 speed automatic transmission that sends power to all four wheels. All together, it's good enough for a 0-60 run of around 5.2 seconds and a quarter-mile time of 13.8 seconds.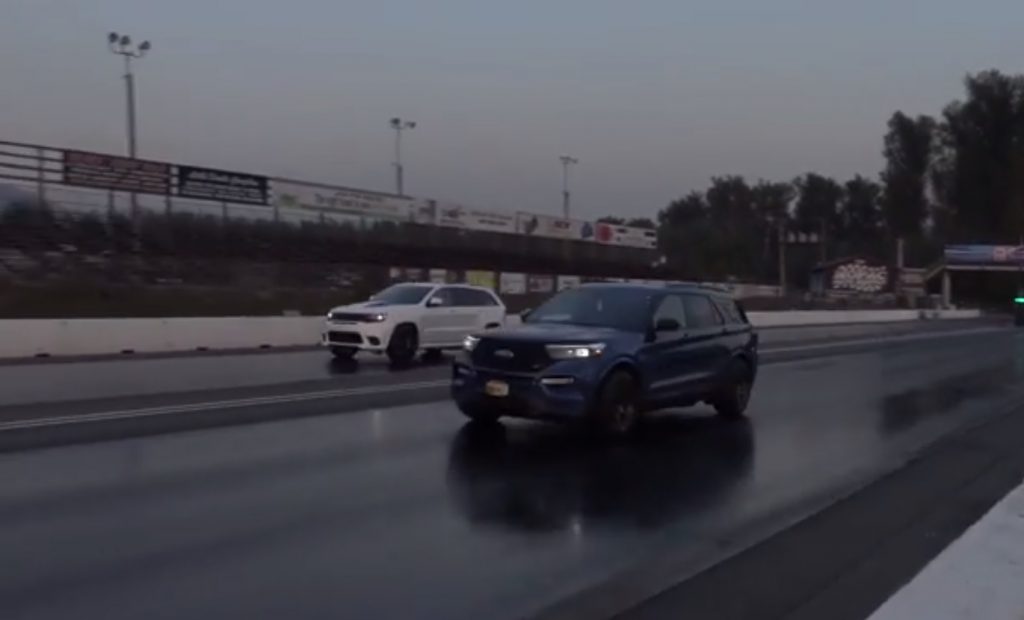 That's not bad at all, but also not what anyone would call blazingly quick by today's standards. On the other hand, the Jeep Grand Cherokee Trackhawk most certainly is. It comes packing the same supercharged 6.2L Hemi V8 present in Dodge's Hellcat models, which produces 707 horsepower and 645 pound-feet of torque in this guise. As a result, it's much quicker than the Explorer ST, taking just 3.4 seconds to reach 60 and 12.0 seconds to complete the quarter-mile.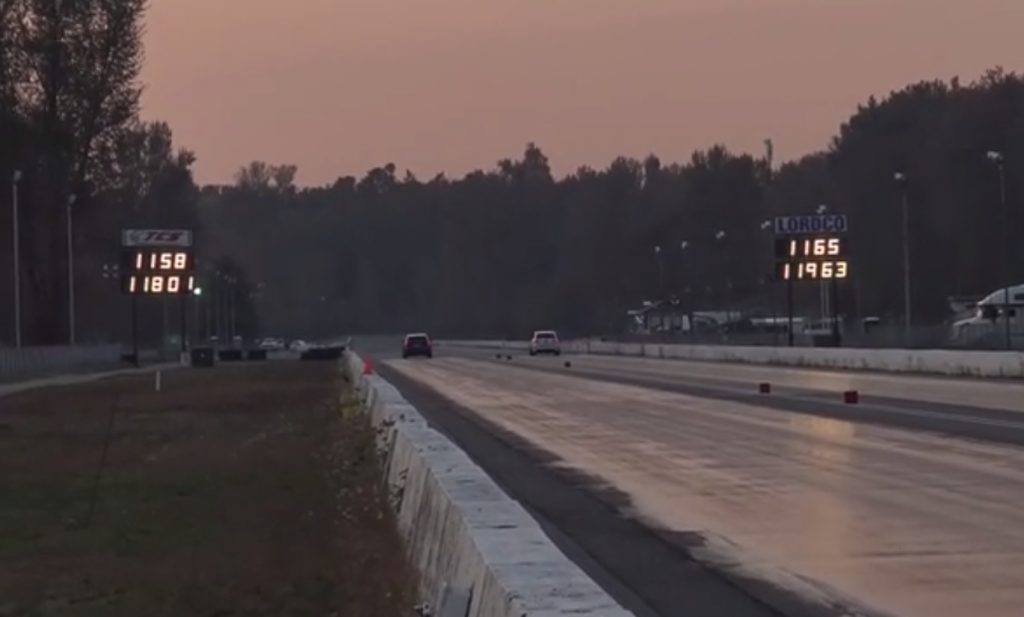 The good news for Blue Oval fans, however, is that there are plenty of modifications out there that can make the Explorer ST much, much faster. And while we don't know exactly what's been done to the ST in this particular video, we do know that it's quick. As in, very quick. The modified Explorer ST takes down its opponent, a Grand Cherokee Trackhawk, with a quarter-mile time of 11.58 seconds versus 11.65 seconds.
That's extremely close, and the result could easily be different if these two performance utilities were to square off again. The Trackhawk also trapped at a higher speed – 119 miles-per-hour versus 118 – so it was gaining ground at the top end. Regardless, this is a very impressive result for the modified Explorer ST, and proof that there are plenty of mods out there in the world for those who just don't think the stock version is fast enough.
We'll have more cool videos like this to share soon, so be sure to subscribe to Ford Authority for more Ford Explorer news and ongoing Ford news coverage.