So far, Ford has told us virtually everything there is to know about the forthcoming 2021 Ford Mustang Mach 1. However, it had yet to reveal what size tires would be present on the reborn model. We took a guess at those numbers way back in June, before the Mach 1 was even revealed, and as it turns out, we were 100 percent correct. Even better, the Mustang Mach 1 Handling Package comes with the same size tires as the mighty 2020 Ford Mustang Shelby GT500.
S550 Mustang Tire Sizes

| S550 Mustang Model | Front Tire Size | Rear Tire Size |
| --- | --- | --- |
| GT | 235/50 | 235/50 |
| GT Performance Pack 1 | 255/40 | 275/40 |
| GT Performance Pack 2 | 305/30 | 305/30 |
| Bullitt | 255/40 | 275/40 |
| Shelby GT350 | 295/35 | 305/35 |
| Shelby GT350R | 305/30 | 315/30 |
| Shelby GT500 | 305/30 | 315/30 |
| Mach 1 Standard | 255/40 | 275/40 |
| Mach 1 Handling Pack | 305/30 | 315/30 |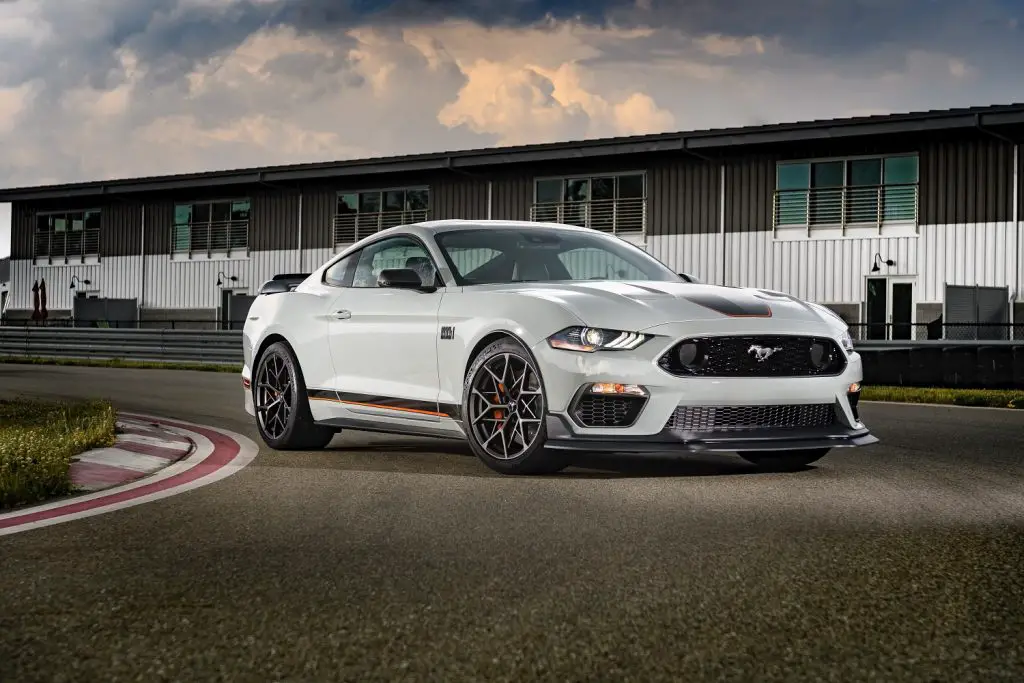 Ford Authority has confirmed with Ford that the standard Mach 1's Michelin Pilot Sport 4S tires measure in at 255/40R19 front and 275/40R19 in the rear. As we previously reported, those tires will be wrapped around Tarnished Dark-painted Low Gloss Aluminum Wheels measuring in at 19-inches x 9.5-inches up front and 19-inches x 10-inches in the rear.
However, Mustang Mach 1 Handling Package cars come equipped with unique, wider 19-inch x 10.5-inch front, and 19-inch x 11-inch rear Tarnished Dark-painted aluminum wheels wrapped with 305/30R19 front and 315/30R19 rear Michelin Pilot Sport Cup 2 tires. These are the same size and type of tires present on the Shelby GT350R and GT500 (though the GT500 uses 20-inch wheels) which are the largest fitted to any current Ford Mustang model.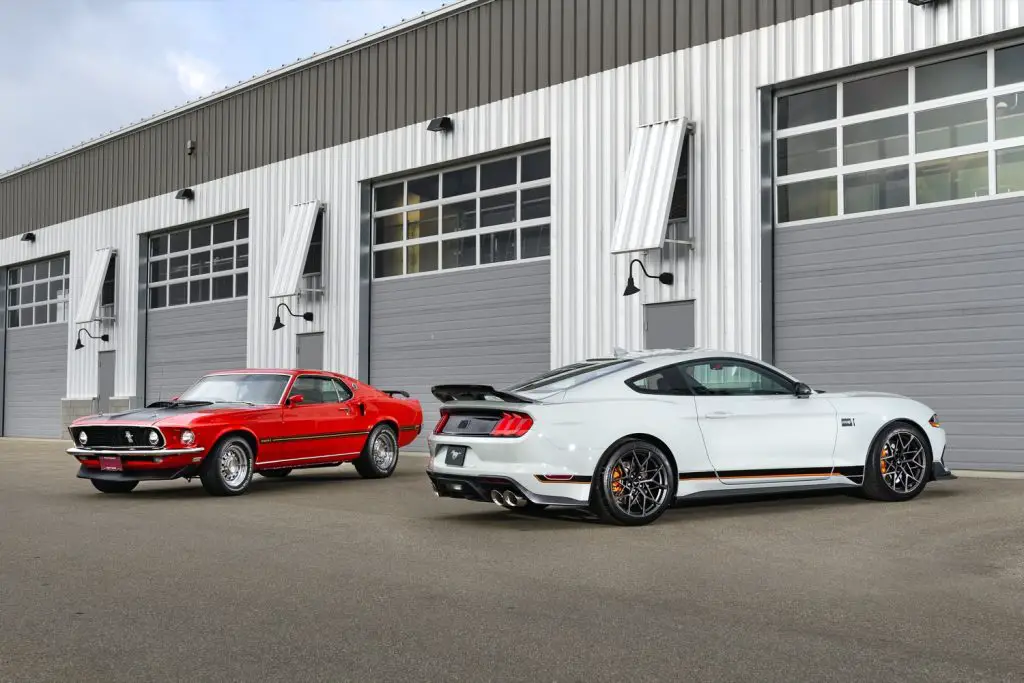 These massive tires should play a big role in the Mach 1's on-track performance, which Ford says is on-par with the GT350. Of course, there are many other components that contribute to that capability, including a larger, unique, higher downforce front splitter, new front wheel lip moldings, a low-gloss Magnetic swing spoiler with a Gurney flap, all of which gives the Mustang Mach 1 Handling Package 150 percent more downforce than the Mustang GT Performance Pack 1. And for those that don't like to row their own gears, Ford's 10-speed automatic is now available with the Handling Package, too.
We'll have much more on the Mach 1 soon, so be sure to subscribe to Ford Authority for more Ford Mustang news and around-the-clock Ford news coverage.