Unfortunately, we know for a fact that a new Lincoln pickup is not on the way, as per our exclusive report a couple of weeks ago. However, that bit of news did make us wonder – what would a new Lincoln pickup look like, if the automaker decided to conjure up a Blackwood or Mark LT successor? So we decided to come up with a couple of renderings depicting what we think that fantasy model might look like.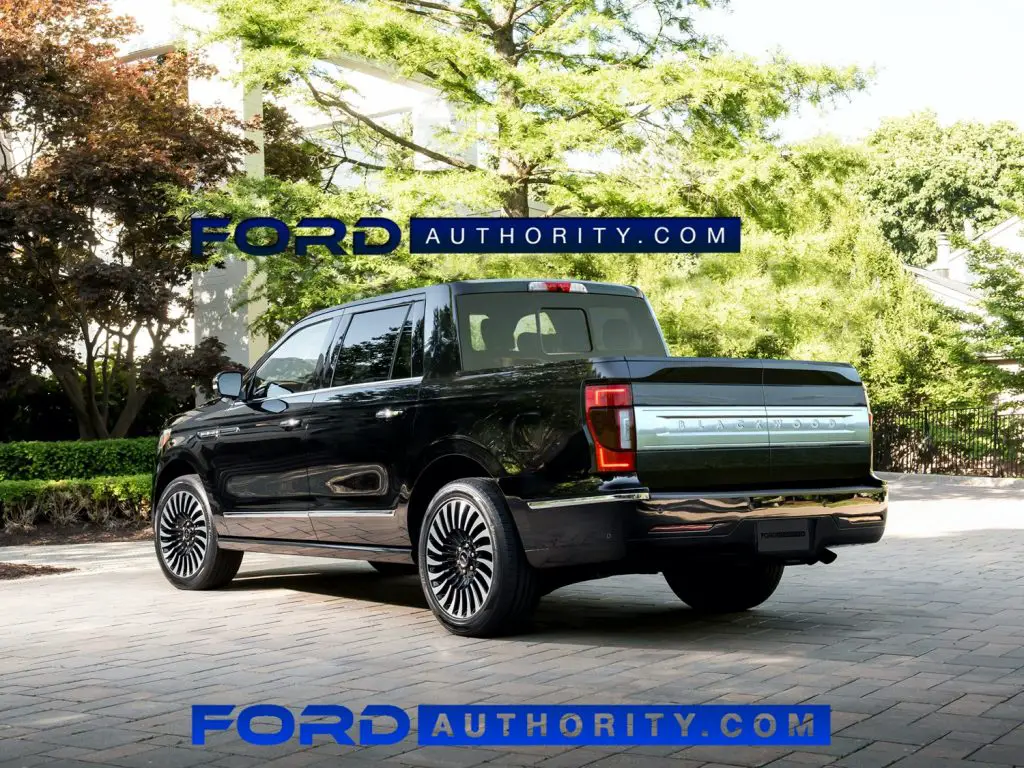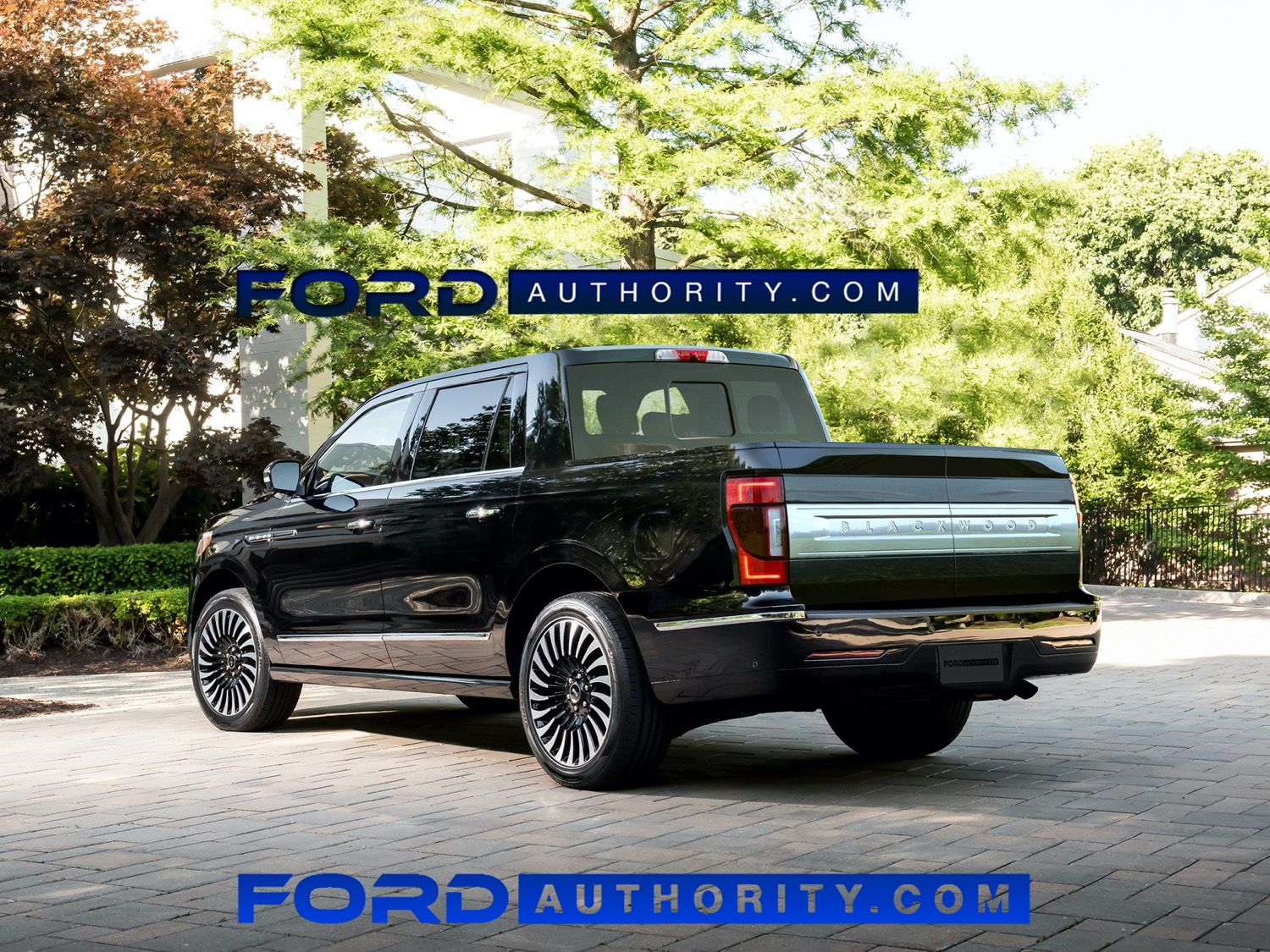 For our little exercise, we gave the theoretical pickup Lincoln Navigator styling, which makes the most sense. After all, the Navigator and its platform-mate, the Ford Expedition, both ride on the Ford T3 platform, which is a modified version of the half-ton platform that underpins the Ford F-150. This would be the most logical path to production, for certain.
However, unlike the Mark LT, our Lincoln pickup, which would revive the Blackwood name, isn't just some rebadged F-150. Rather, the entire front end of the "new" Blackwood is 100% Navigator, as are the sides. Out back, the only Blue Oval cues come from the tailgate, taillights, rear window with power sliding glass, and a tailgate applique that's done up in the style of the current F-150.
Like the original Blackwood, this modern version also features a split, barn door-style tailgate for easy access to the bed. Another unique styling feature that sets the new Blackwood apart from the F-150 is its rear cab line, which slopes into the bed rather than sitting at a vertical angle.
In our opinion, this unique styling is key to a new Lincoln pickup's success, as the Mark LT and even the original Blackwood just didn't differentiate themselves enough to really give buyers a reason to spend the extra money over a high trim level F-150. With superior comfort, more features, and unique styling, a new Blackwood might just be the ultra-luxury pickup buyers have been clamoring for.
We'll have more cool renderings like this to share soon, so be sure and subscribe to Ford Authority for more Lincoln news and continuous Ford news coverage.