While some folks are perfectly content holding giant snakes and showing them off, many people would rather do just about anything than come within ten feet of one of these reptiles. So we can only imagine how the folks at a Dania Beach, Florida auto repair shop felt when they opened up the hood to access a customer's Ford Mustang engine bay, and instead of seeing a fake Shelby snake, instead saw the real thing – a 10-foot long Burmese python.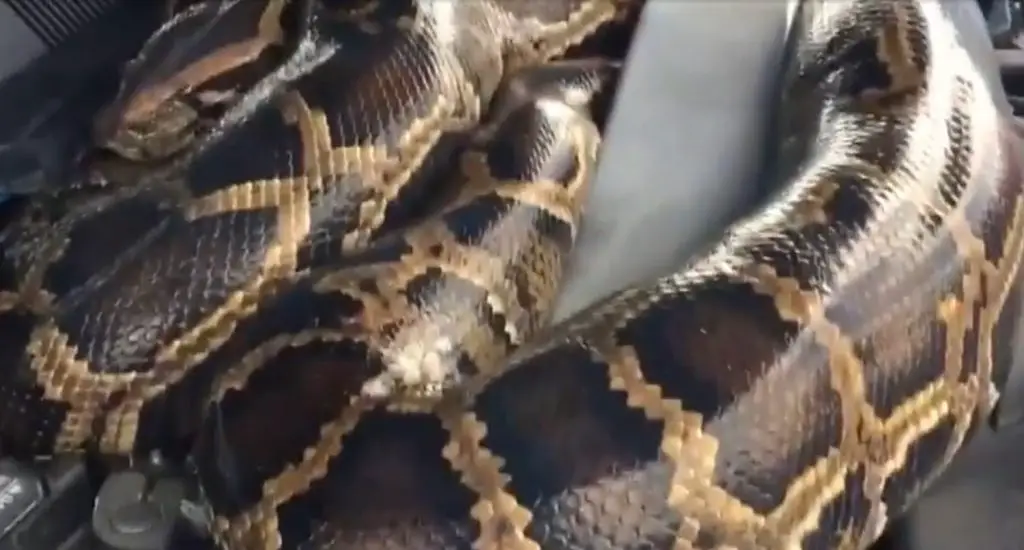 Thankfully, whoever made this startling discover didn't have a heart attack on the spot, and was able to call the Florida Fish and Wildlife Conservation Commission before running next door for help. Luckily, Gerard Doffay, the shop's next-door neighbor, was able to come on over and help wrangle the giant snake out of the Ford Mustang engine bay. But when they told Doffay there was a snake under the hood, he didn't quite imagine what he was getting into.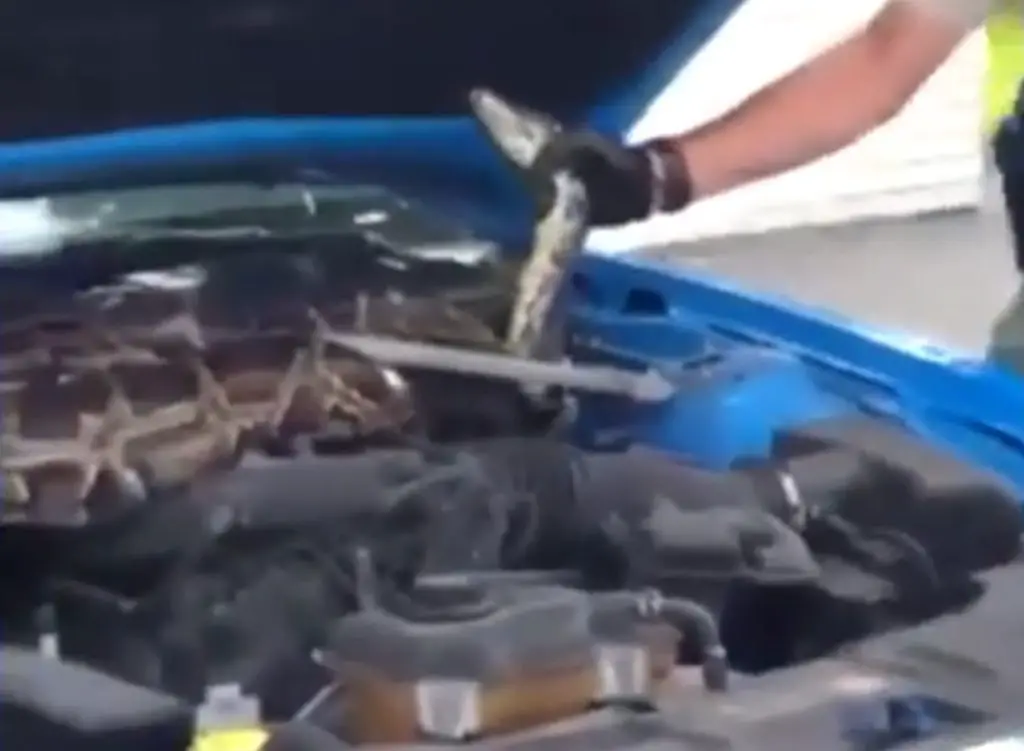 "I thought, 'OK, I'll go and help them. I'll yank it out from under the hood of their car,'" Doffay told WSVN News. "I wasn't expecting that python underneath the hood of the car. That was at least 20 feet. It was a big snake. That thing had a girth of about 7 inches." Doffay was exaggerating just a little bit, understandably, as authorities later measured the snake and discovered it was a mere 10 feet long.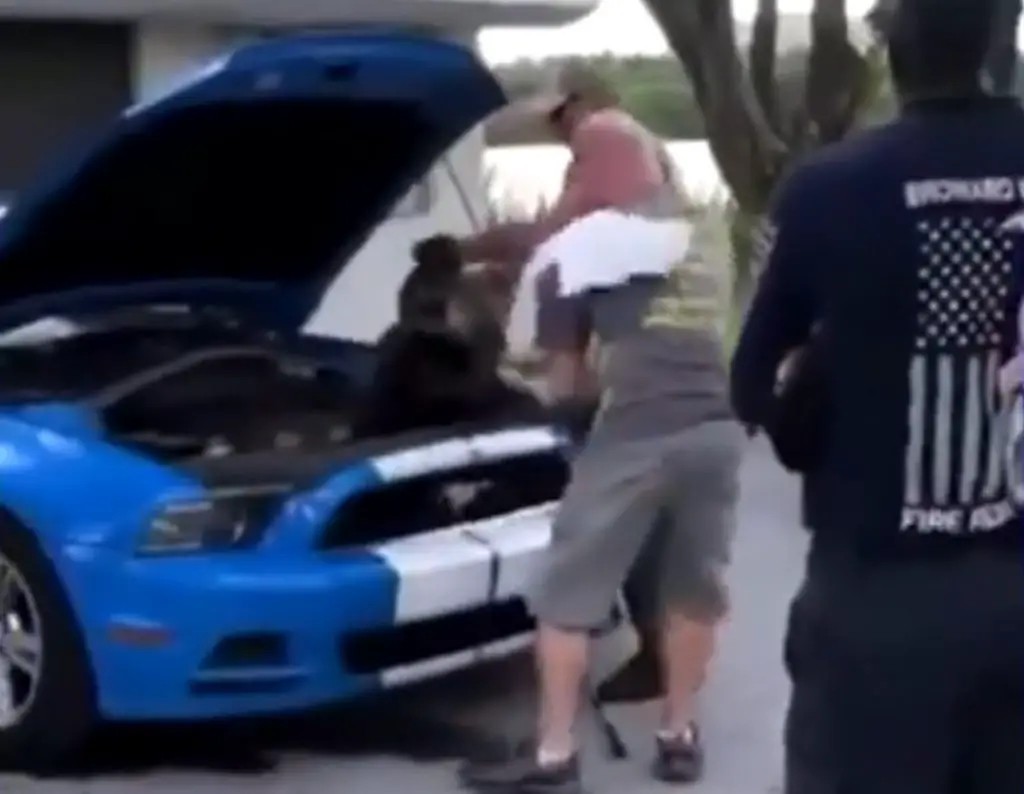 Regardless, Doffay jumped right in and helped first responders tackle the reptile. "He grabbed it by the back of the head," Doffay said. "He started pulling it towards him, and I saw an opportunity to help and get it out from underneath the sway bar, so we grabbed it out. By that time, it was around his hands. I had to help pull his hands out from inside the coils, and we tried putting it in the bag three or four times. Eventually, it took four people." The team managed to bag the snake and take it away after that scuffle.
We received a call about a python under the hood of a Mustang! https://t.co/3LiWFyj58M. Officers removed the 10′ invasive snake. If you see a Burmese python or other invasive species, report it to the Hotline at 888-Ive-Got1. #daniabeach #python #snake pic.twitter.com/FR7ekknxGv

— MyFWC (@MyFWC) October 29, 2020
Needless to say, after seeing this, we'll probably be a little more careful opening our hoods for a while. And we'd recommend the same for everyone, especially those that live in reptile-infested Florida.
We'll have more crazy videos like this to share soon, so be sure and subscribe to Ford Authority for more Ford Mustang news and ongoing Ford news coverage.