To us, there aren't many cooler vehicles on the planet than an old Ford COE, or cab-over-engine pickup. Pushing the front end of these classic trucks all the way forward just gives them a killer look, and as we've seen many times before, COEs also make awesome hot rods. That's certainly the case with this wild 1958 Ford COE, which was rescued from a junkyard and transformed by Lourenco Customs.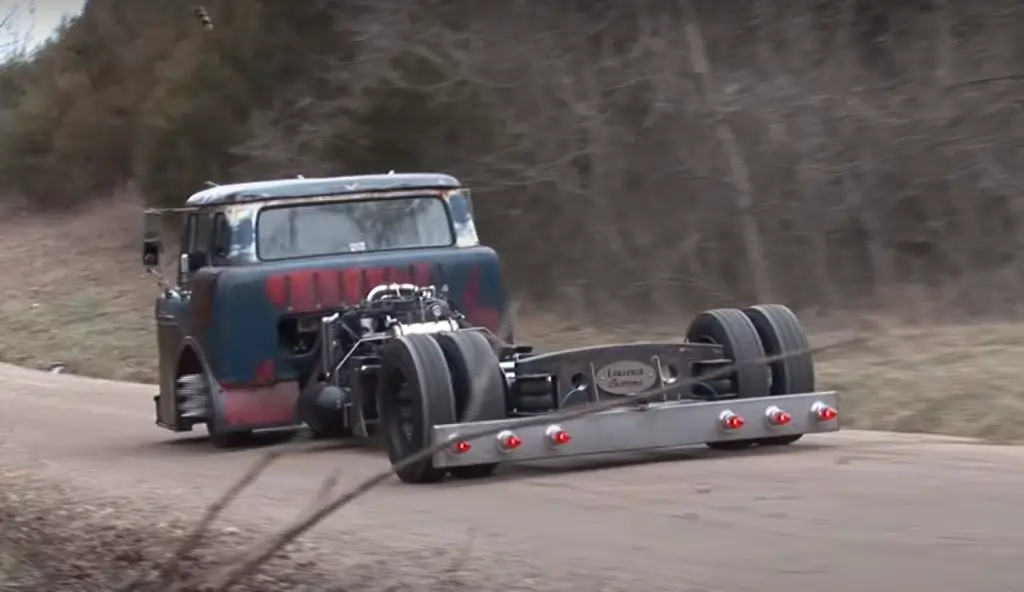 Lourenco found this C-550 in Springfield, Missouri, where it was previously owned by a drilling company. The customizer immediately fell in love and brought it home before chopping the old heavy-duty truck into pieces. The old frame was mated with a more modern unit just behind the cab, which was also fitted, interestingly enough, with a massive four-link rear suspension.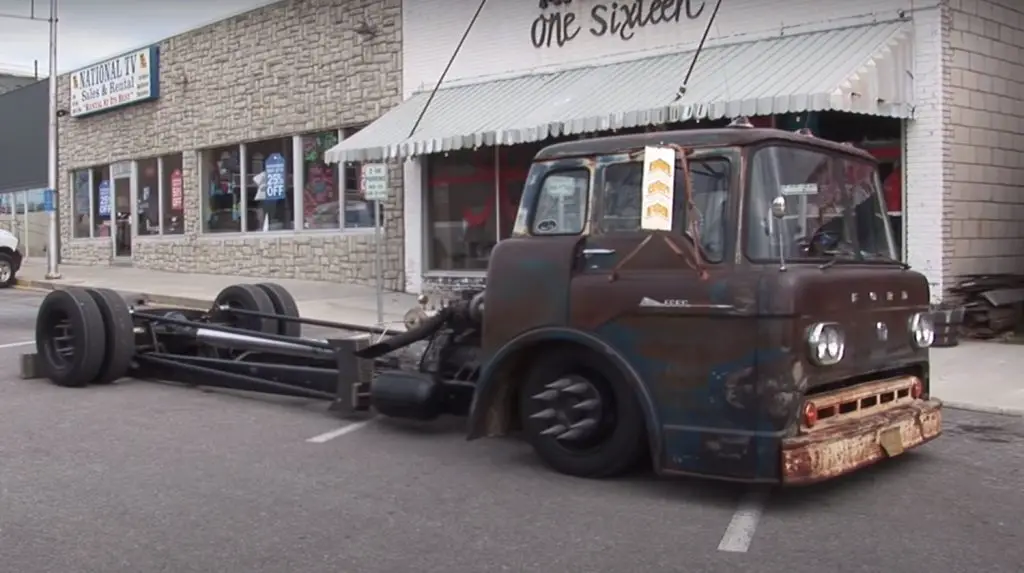 The eight-foot-long four-links were apparently met with some backlash from professional internet commenters, but the truck reportedly rides like a dream now. Unfortunately, that's all of the information provided by this short video. But there are a few other things that stick out about this truck that are easily noticeable, anyway.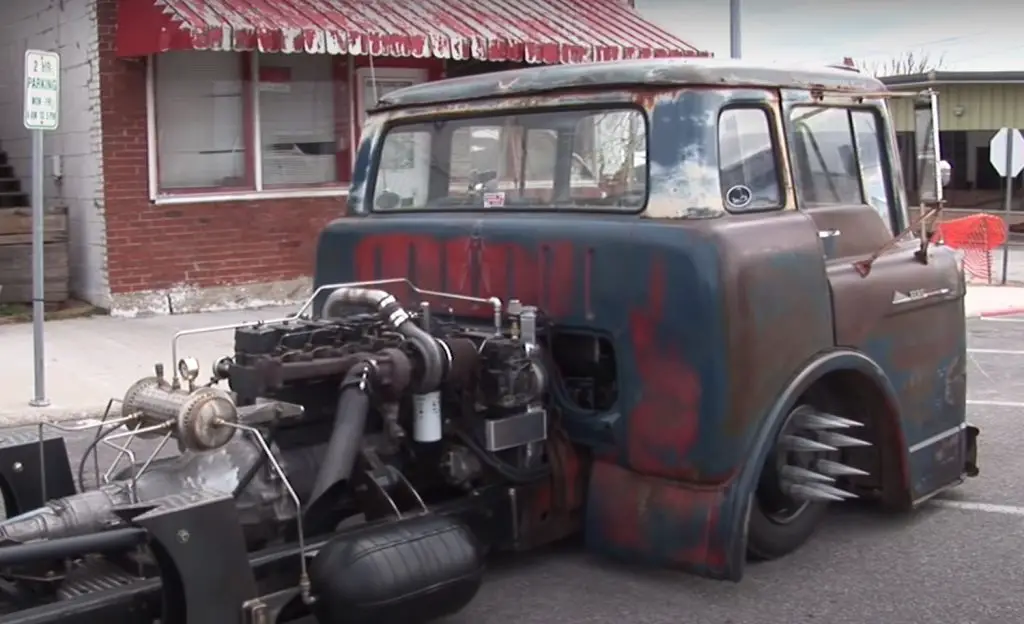 That includes the turbocharged diesel engine that now resides behind the cab, likely providing mounds more power than the original drivetrain could ever dream of. It's more than enough to turn all four rear tires as well, though in all fairness, there isn't much weight back there to hold them down.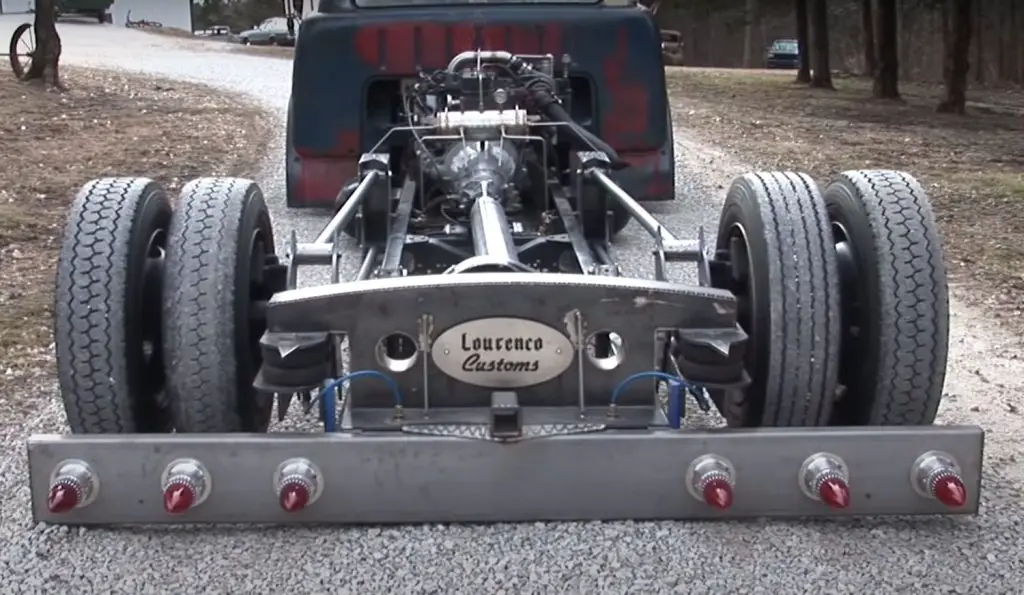 The front tires are sunk well within the wheel wells, so a giant set of spiked lug nuts helps fill up that void, and more. Finally, the classic cab-over is covered in nature's best paint job – rusty patina. The really cool thing is, the lettering from the drilling company that previously owned this pickup is still visible.
It's certainly nice to see this classic Ford saved from the junkyard, even if some folks don't particularly care for slammed trucks. But instead of nitpicking about that little detail, we give Lourenco Customs credit for doing something different.
We'll have more cool builds like this to share soon, so be sure and subscribe to Ford Authority for continuous Ford news coverage.