Before automakers began to equip pickup trucks with ultra-luxurious features and equipment, conversion specialists created their own amenity-filled pickups. Our featured truck today – a 1997 Ford F-350 Centaurus – is exactly that kind of vehicle. Currently for sale on eBay, it has a lot going for it, and is sure to make a fine addition to someone's collection.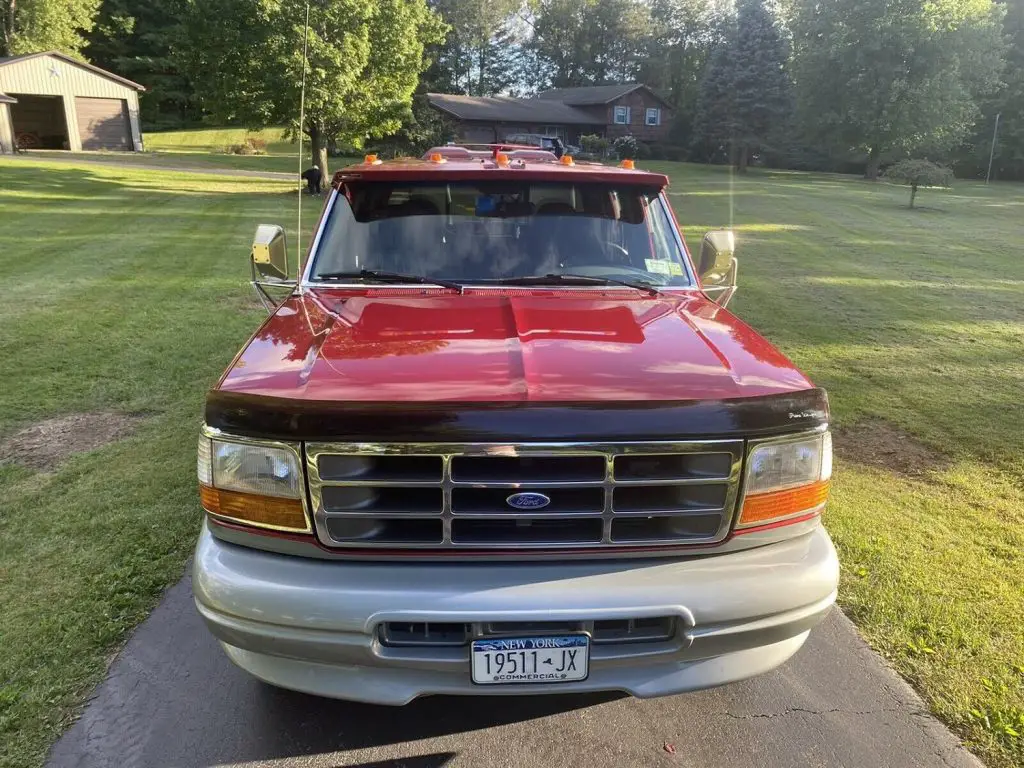 There's a lot to like about this 1997 Ford F-350 Centaurus. For starters, it's a one-owner vehicle. Additionally, the truck boasts low mileage for its age, with approximately 112,700 miles on the odometer, meaning that it has been driven less than 5,000 miles per year. By comparison, most trucks with two decades under their belt would have easily crested the 200,000 mile mark by now.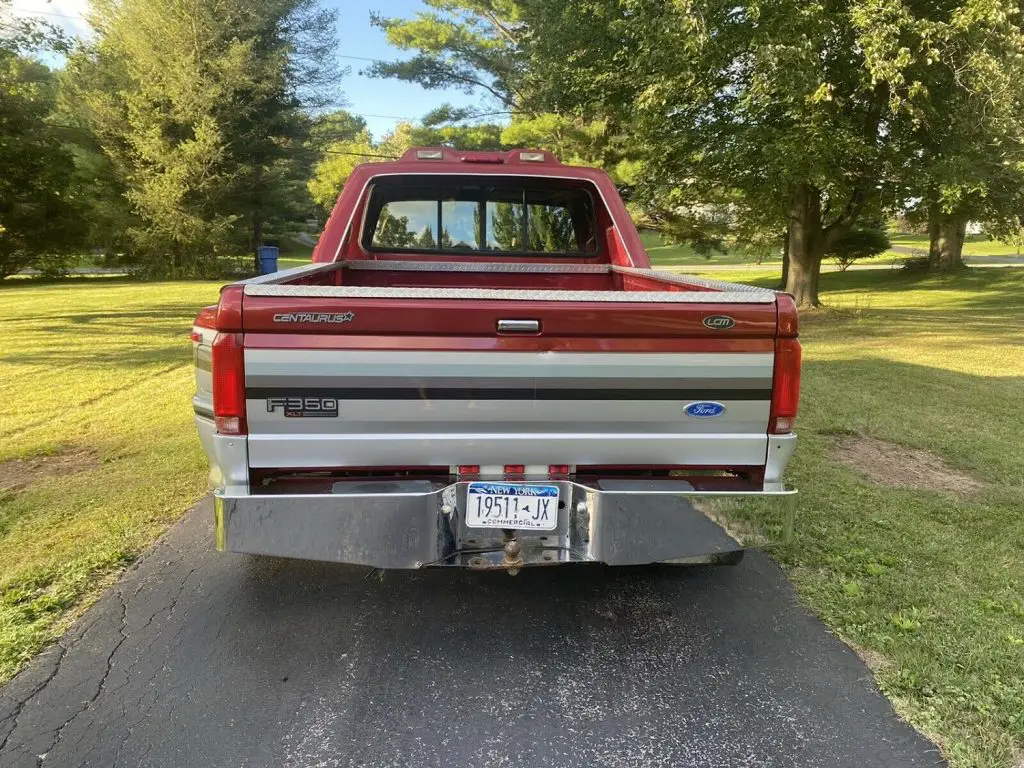 Although the listing lacks any shots of the frame, the 1997 Ford F-350 Centaurus appears to be in great shape, judging by the body. We're inclined to believe the listing's claim that it never saw any snow during the 23 years it's spent in western New York. Aside from a few scratches and a minor rust spot, the paint is in very good condition.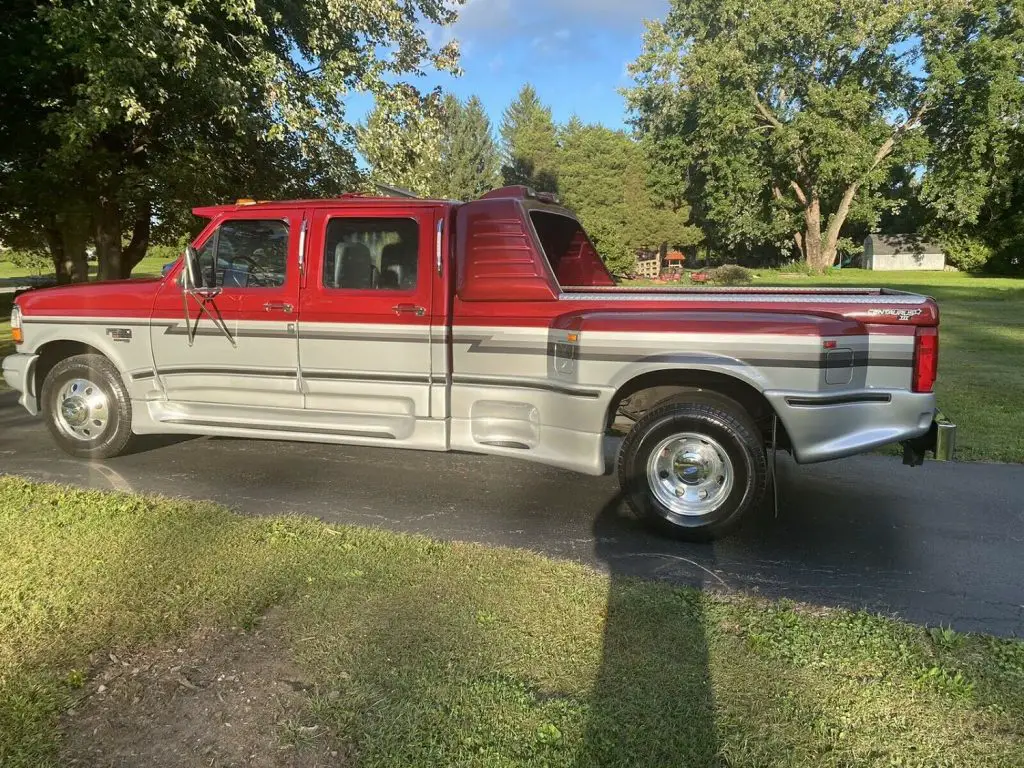 That being said, it would be criminal if we avoided what makes this truck so unique. This converted F-350 boasts an excellent two-tone paint job, with some really attractive striping along the sides. And there's the body cladding too, which flows nicely into the integrated running boards and side (bed) steps.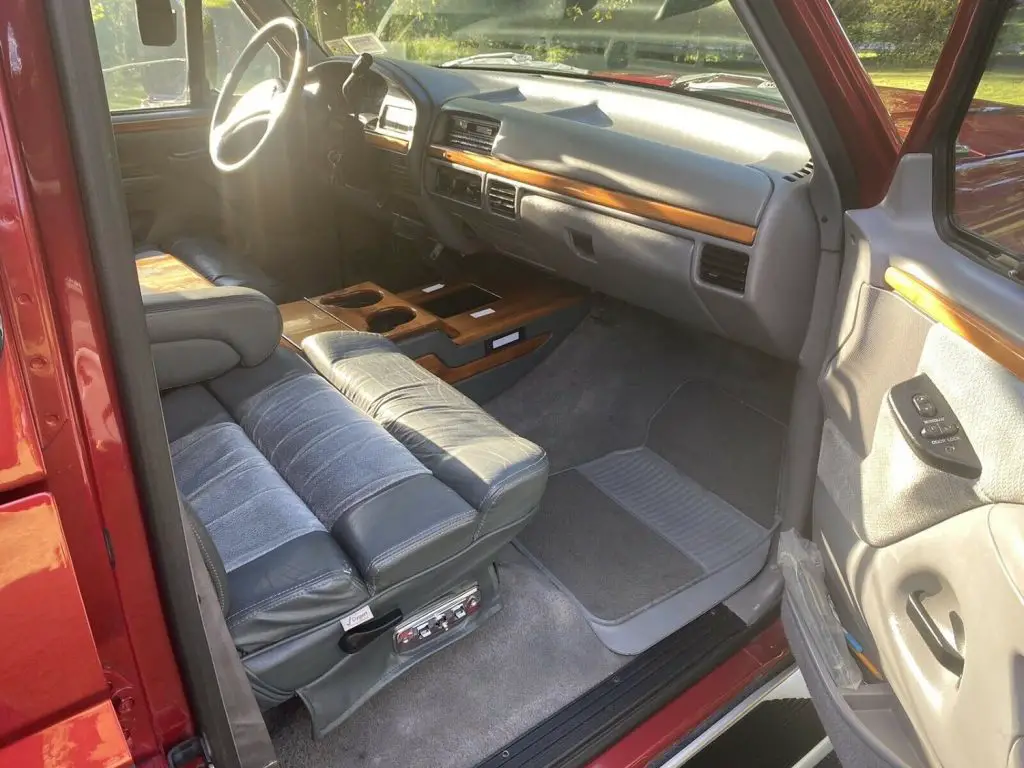 Inside, the 1997 Ford F-350 Centaurus features a fairly plush interior, with a wooden center console and seats that look oh-so-comfortable.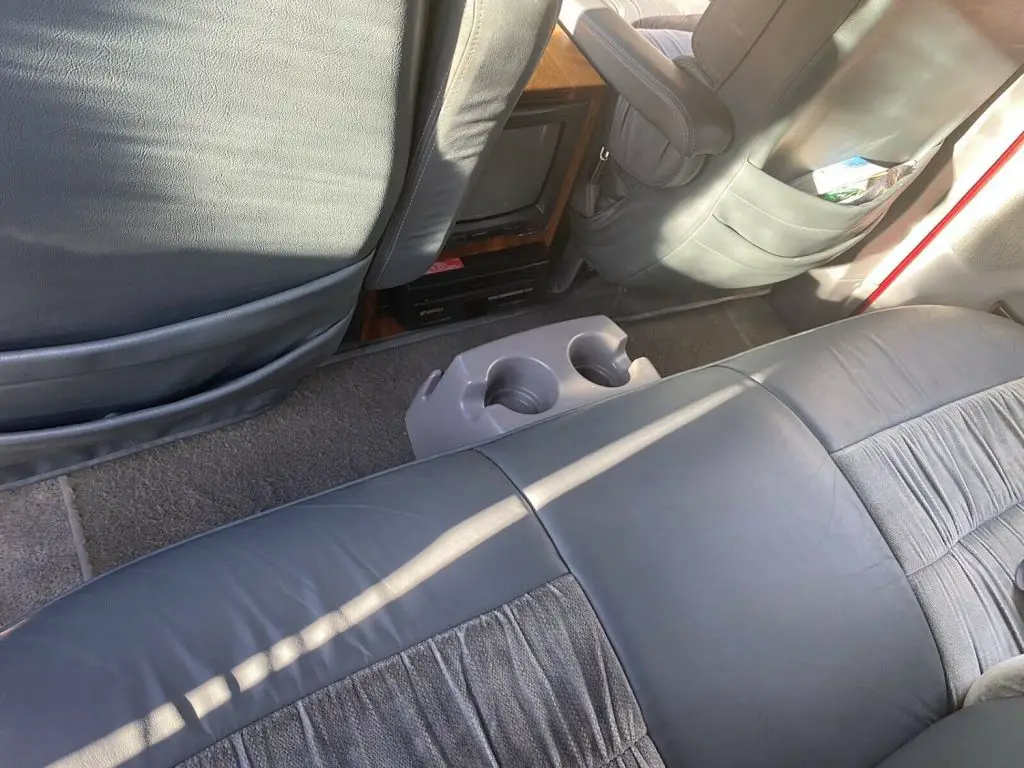 There's also a lot of things in the cabin that truck shoppers couldn't find at a Ford dealer in 1997, like a small television for rear seat passengers. The second row seats appear to be outfitted with some extra premium upholstery as well.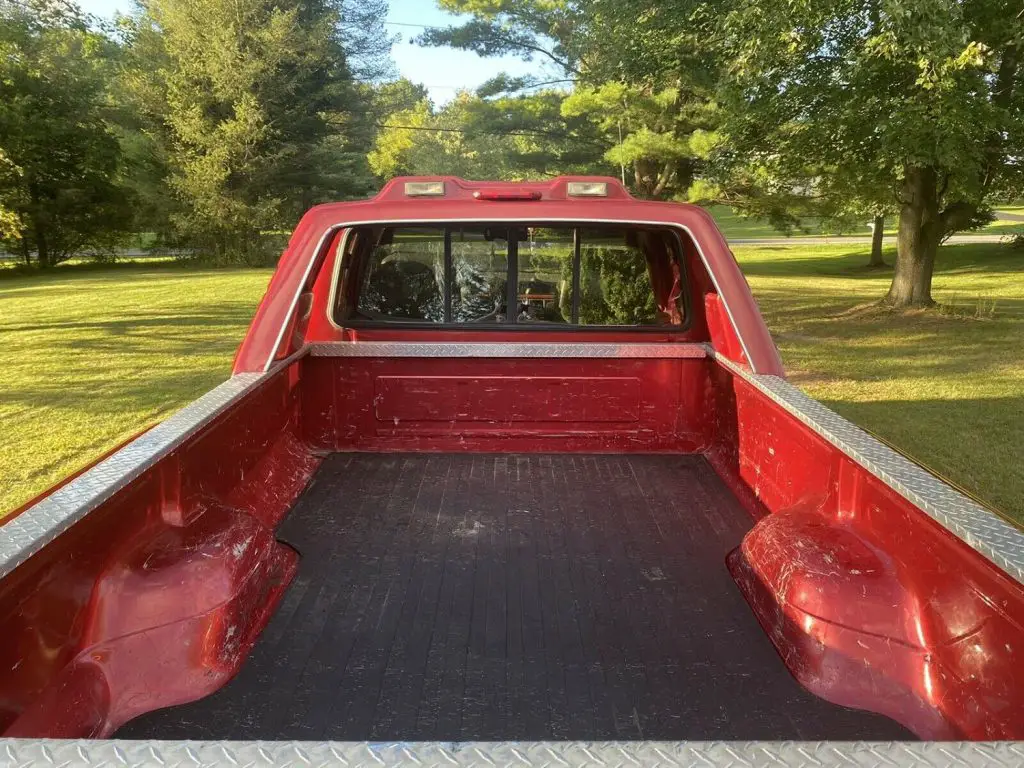 However, there are a couple of issues with the truck. First, the seller claims a now-defunct outfit called Centurion built the pickup. While Centurion built comparable conversions in the 90s, the Centaurus wasn't one of them. That could be disappointing to anyone looking for a genuine Centurion.
This massive Ford pickup also collided with an animal in 2012, although that damage may have been fixed at some point. The bed is also heavily scratched up; but given that it's a truck, that shouldn't be a deterrent.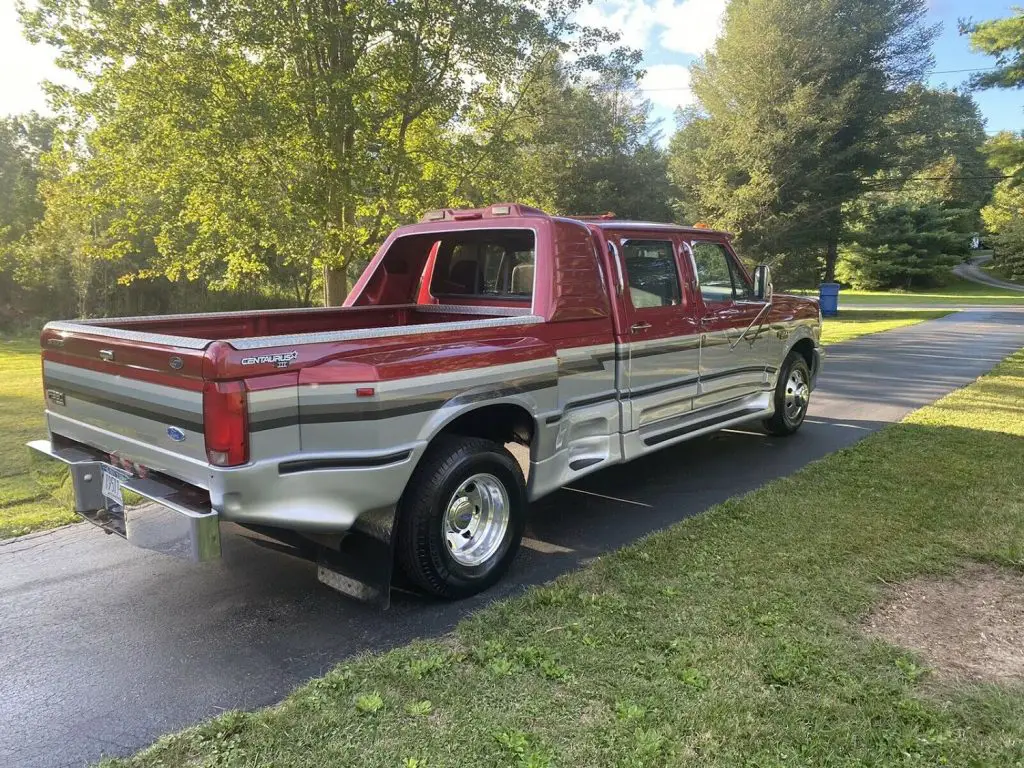 In any event, this 1997 Ford F-350 Centaurus looks fantastic, and is sure to be a hit at car shows. It's currently listed on eBay for a BuyItNow price of $21,900, which might seem like a lot for such an old truck. But given its low mileage (for its age), relative rarity, and 7.3-liter Power Stroke V8, it's bound to be a long-lasting collectible.
Subscribe to Ford Authority for all the latest Ford Super Duty news and continuous Ford news coverage.