Though there were no crowds in attendance for this year's Goodwood SpeedWeek, that doesn't mean there wasn't plenty of action happening on the track. While most events center around how fast vehicles can get up the iconic hill, however, the Goodwood Driftkhana is more about securing style points. And with Vaughn Gittin Jr. behind the wheel of the mighty Ford Mustang Mach-E 1400, judges were bound to be awarding those in spades.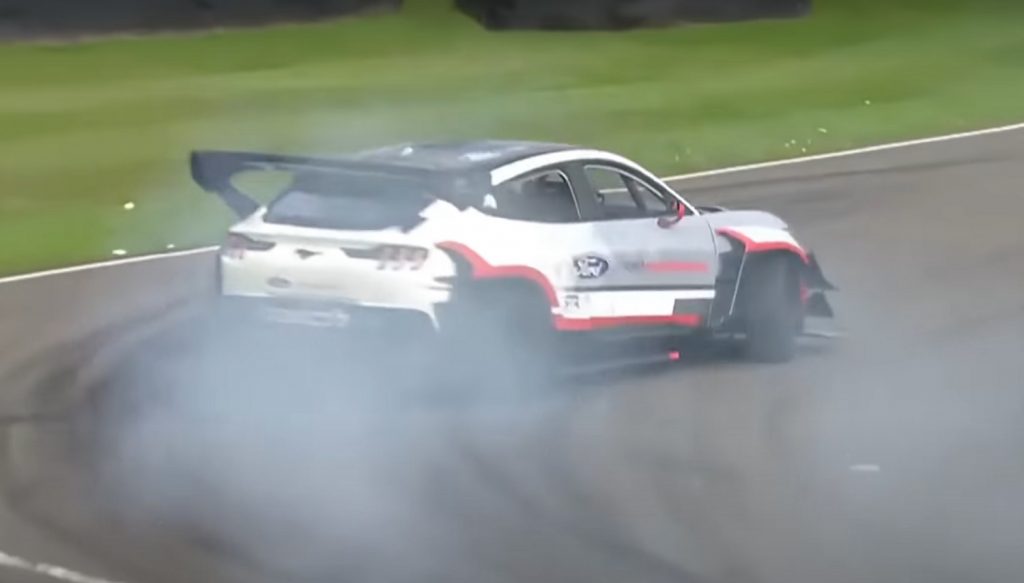 Sure, it might be somewhat strange to watch the Mach-E 1400 shred its tires with no screaming engine noises in the background, but that doesn't make this exhibition any less entertaining. It also wasn't the only electric vehicle on display at this year's SpeedWeek, but it was probably the most powerful, at least.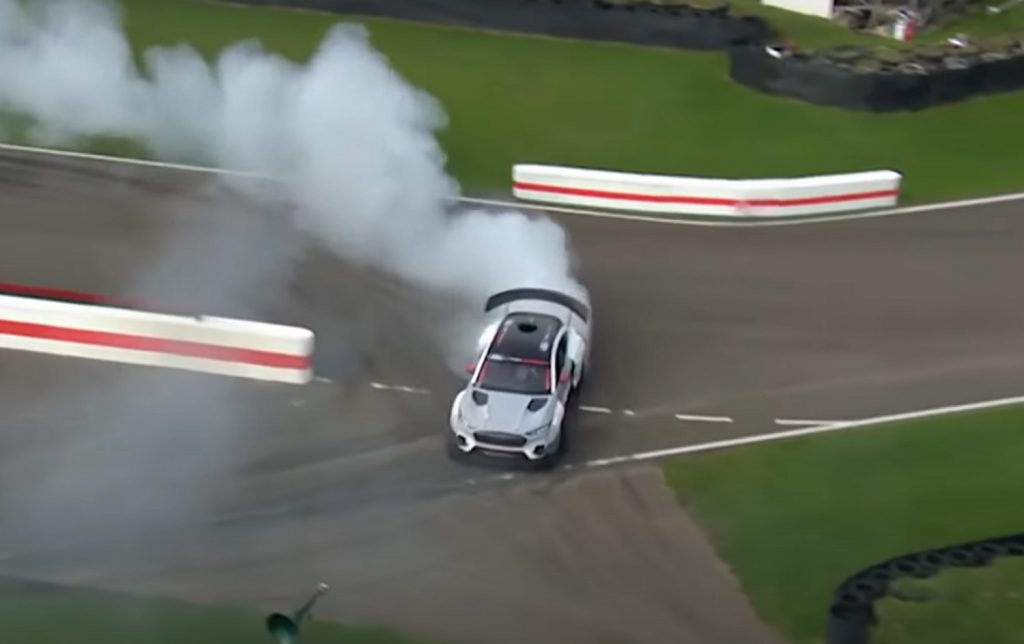 The Mach-E 1400 churns out 1,400 horsepower and 1,910 pound-feet of torque to all four wheels, which is more than enough to turn those tires into vapor. And while many drivers might have trouble harnessing that sort of output, Gittin Jr. is obviously a pro's pro. He masterfully guides the Mach-E around all the various obstacles, without running into anything. The same cannot be said for his competition, unfortunately.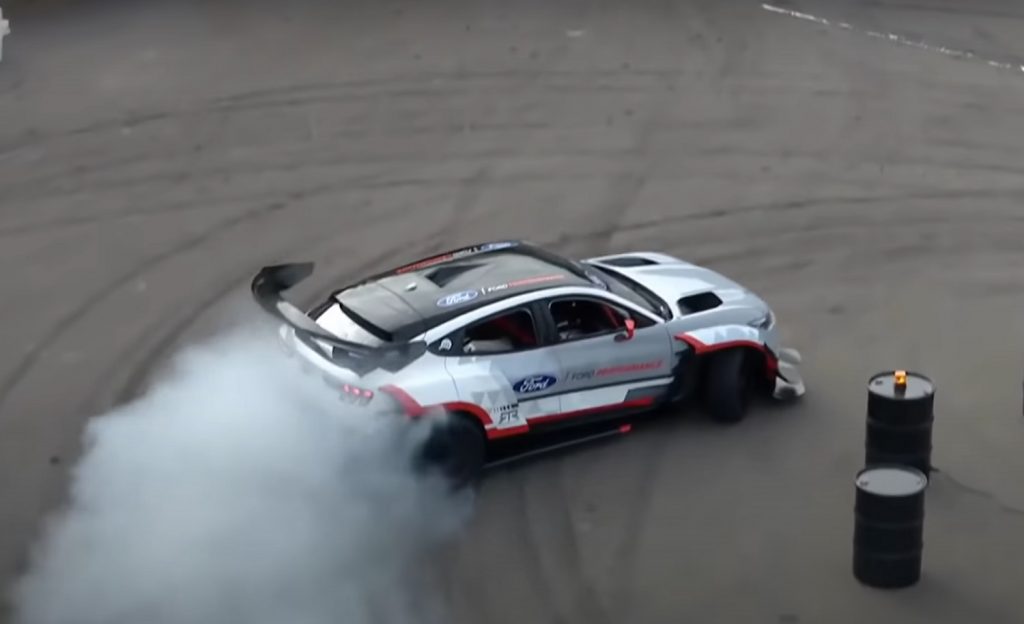 The Mach-E 1400 isn't a conventional drift machine by any means, with its all-wheel-drive configuration and rather hefty curb weight, but Gittin Jr. dances it around the Goodwood Driftkhana track like a skilled dancer. Not that we should expect anything less from someone who's routinely impressed with his driving ability over the last several years.
The all-electric Ford Mustang Mach-E has its fair share of detractors, including those who worship at the altar of internal combustion engines. But we'd personally love to have some wheel time in this all-electric beast, even if the only sounds we'll be treated to are of tires quickly shedding their tread.
We'll have more cool videos like this to share soon, so be sure to subscribe to Ford Authority for more Mustang Mach-E news and around-the-clock Ford news coverage.