There's no denying that the Ford Mustang is one of the most iconic sports cars of all time. With such an instantly recognizable shape, creating a restomod that can turn heads is no easy task, but Thompson Street Customs accomplished exactly that with their 1967 Shelby GT500 restomod.
The Shelby-inspired Mustang was commissioned by Kendall Motor Oil for Mecum Auctions, and we'd say they chose the right team for the job, as the car looks great and boasts some awe-inspiring horsepower.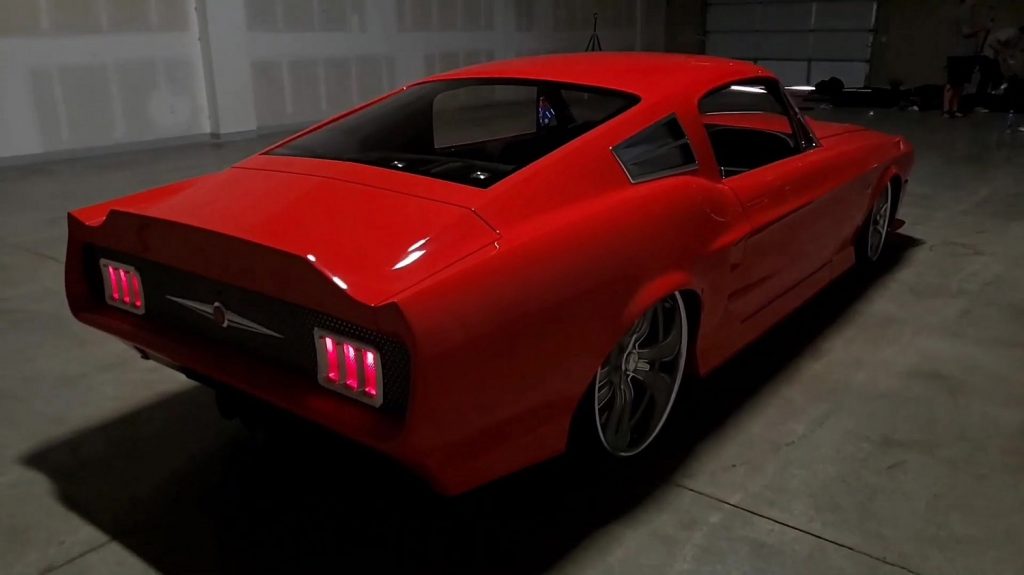 Dubbed "The Kendall Custom," this 1967 Shelby GT500 restomod is not an authentic model, but it does take inspiration from the legendary Shelby. The custom Dynacorn body looks great, thanks in no small part to its fetching red paint, which is itself a custom shade created in conjunction with PPG.
Overall, the look is quite smooth, made possible by a flush-mounted windshield and door handles that were integrated into the door skin.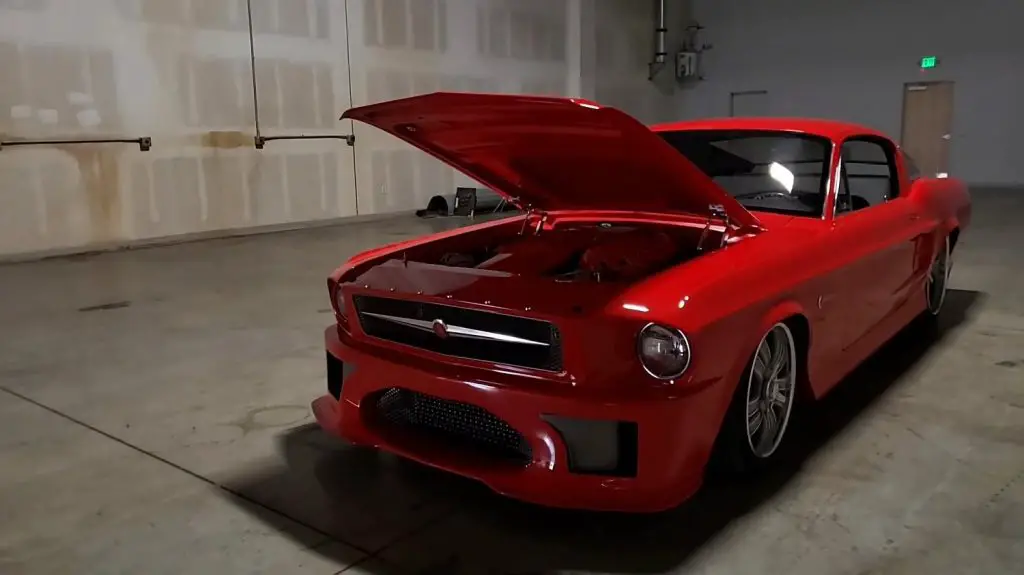 In addition, this 1967 Shelby GT500 restomod tribute was outfitted by Thompson Customs with some bite to match its bark. The vehicle boasts a Roadster Shop Fast Track chassis, which adds fully-boxed perimeter frame rails to the unibody for enhanced rigidity. The original leaf suspension is replaced with a four-link setup.
But the biggest news lies underneath the hood. The Kendall Custom is equipped with a twin-turbocharged 5.0L Coyote V8 crate engine estimated to deliver 1,200 horsepower.
That power is mated to the Ford six-speed 6R80 automatic transmission that sends power to the rear wheels via a 3.73 geared 9-inch differential.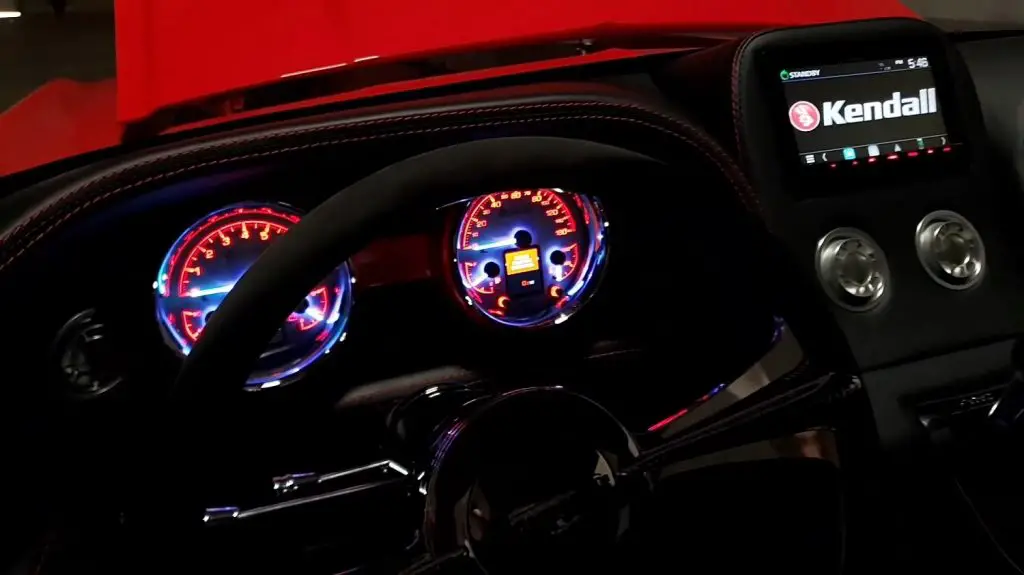 The restomod tribute 1967 Shelby GT500 also received a completely modernized interior, with custom leather and suede seats and accents. The gauges are custom units with RGB lighting, while the JL infotainment setup features Bluetooth audio and is hooked up to a JL stereo system.
This unique and modernized tribute to the 1967 Shelby GT500 restomod will be on display at Mecum Auctions through 2021, and attendees are bound to be mesmerized this creation. We certainly hope to see more of it in the future.
We'll have more an all things Mustang soon, so make sure and subscribe to Ford Authority for more Ford Mustang news and 24/7 Ford news coverage.