Drag racing is all about launching vehicles down a straight track as fast as possible. The sport features some highly modified cars, including a lot of Fords. Normally, all goes without any hiccups, with drivers posting impressive times to the ooh" and aahs of onlookers. But once in a while, there's an incident, like this particular one involving a 1994 Ford Mustang drag racer. And while crashes typically don't feature before-and-after interviews from the driver, this one does.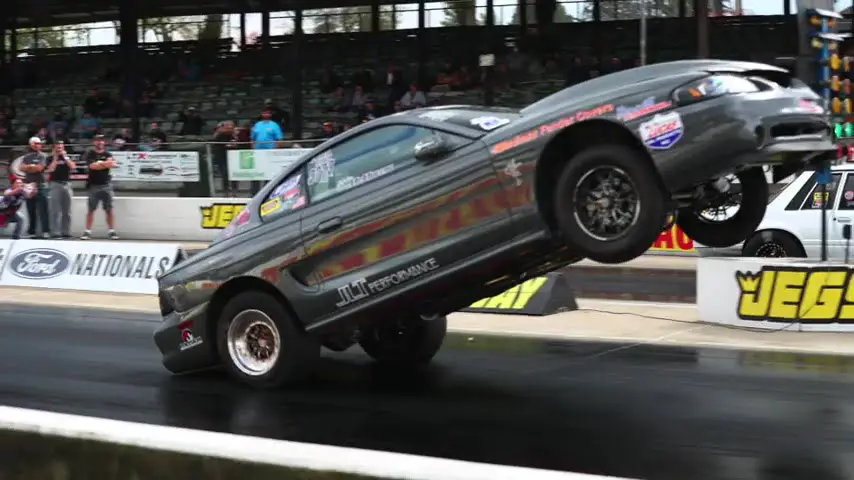 The vehicle in question is a 1994 Ford Mustang that the driver says is capable of running the quarter mike in an impressive 10 seconds. Before the race, he seems pretty confident in his ability to keep racing well. He even mentions the camaraderie between racers in the Coyote Stock class, as they recently came together to help out a fellow competitor who crashed, helping rebuild a damaged Mustang for hours after the sun went down.
It is unclear if the racer received the same kind of support his crash, but he luckily walked away without any major injuries. The interviewer catches up with the driver about 10 minutes after the crash to ask for a post-mortem. Here's what happened.
After hitting third gear, the Mustang pulled a wheelie so high, that it came to rest on its rear push bar mount. That caused the rear, driver-side tire to leave the pavement, causing the Mustang to careen out of control, slide along the pavement on its passenger side to the other side of the track, then ride on top of the concrete barrier for a while before coming to a stop.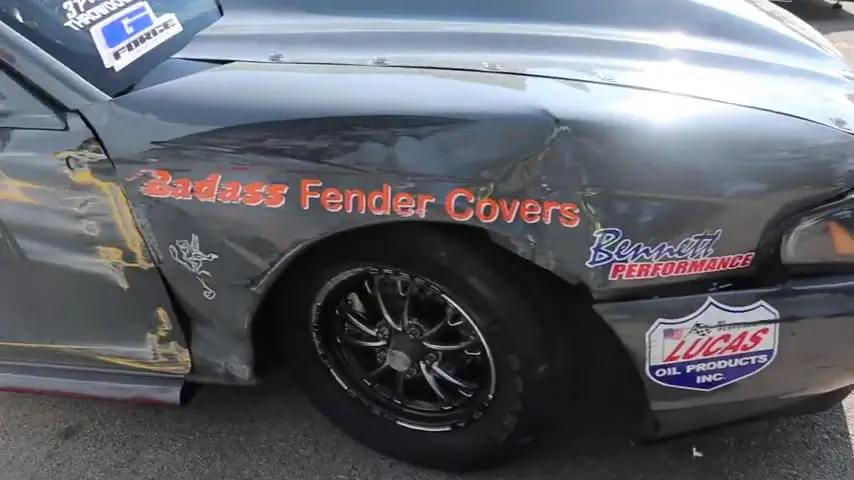 It's a pretty spectacular event that could have ended much worse. For starters, the 1994 Ford Mustang narrowly avoided hitting the other racer. Plus, the car itself lived to fight another day. The racer, who was surprisingly unfazed after the incident, describes the damage as fixable. Apparently, the front suspension is completely shot and the affected body panels need replacing. But the bottom of the engine and the oil pan appear fine, despite the car riding along the concrete barrier for a not-insignificant amount of time.
It's also quite remarkable that the driver was so collected after the crash, and that no one was hurt, which is always a good thing.
We'll continue bringing you ongoing coverage of fast Fords, so be sure to subscribe to Ford Authority for the latest Ford Mustang news and 24/7 Ford news coverage.