In the early 2000s, American automakers leaned heavily into their past by introducing explicitly retro-themed vehicles. The 2001 Chrysler PT Cruiser and 2005 Ford Mustang were probably the most famous examples of the trend, but they weren't the only ones. Several years before Ford hit a home run with its overhauled pony car, it decided to revive another famous nameplate in the form of the 2002 Ford Thunderbird.
Although the Thunderbird sold in limited quantities between 2002-2005, the vehicle is still highly sought after today. Our featured example recently showed up on Bring a Trailer, and given its near-new condition, we fully expect it to fetch well over $20,000 once bidding ends.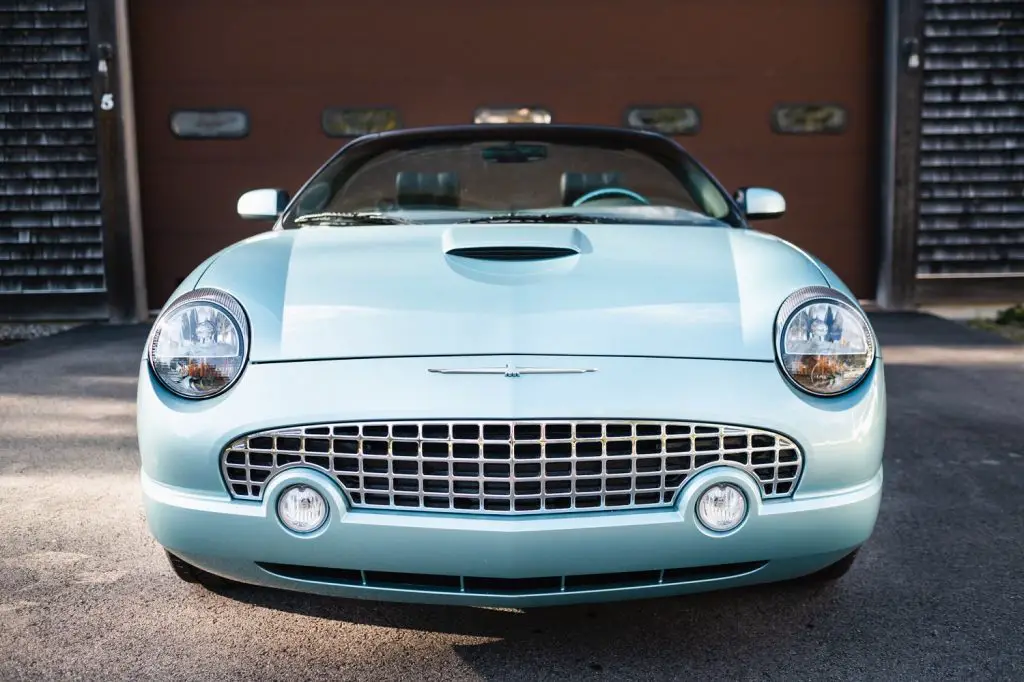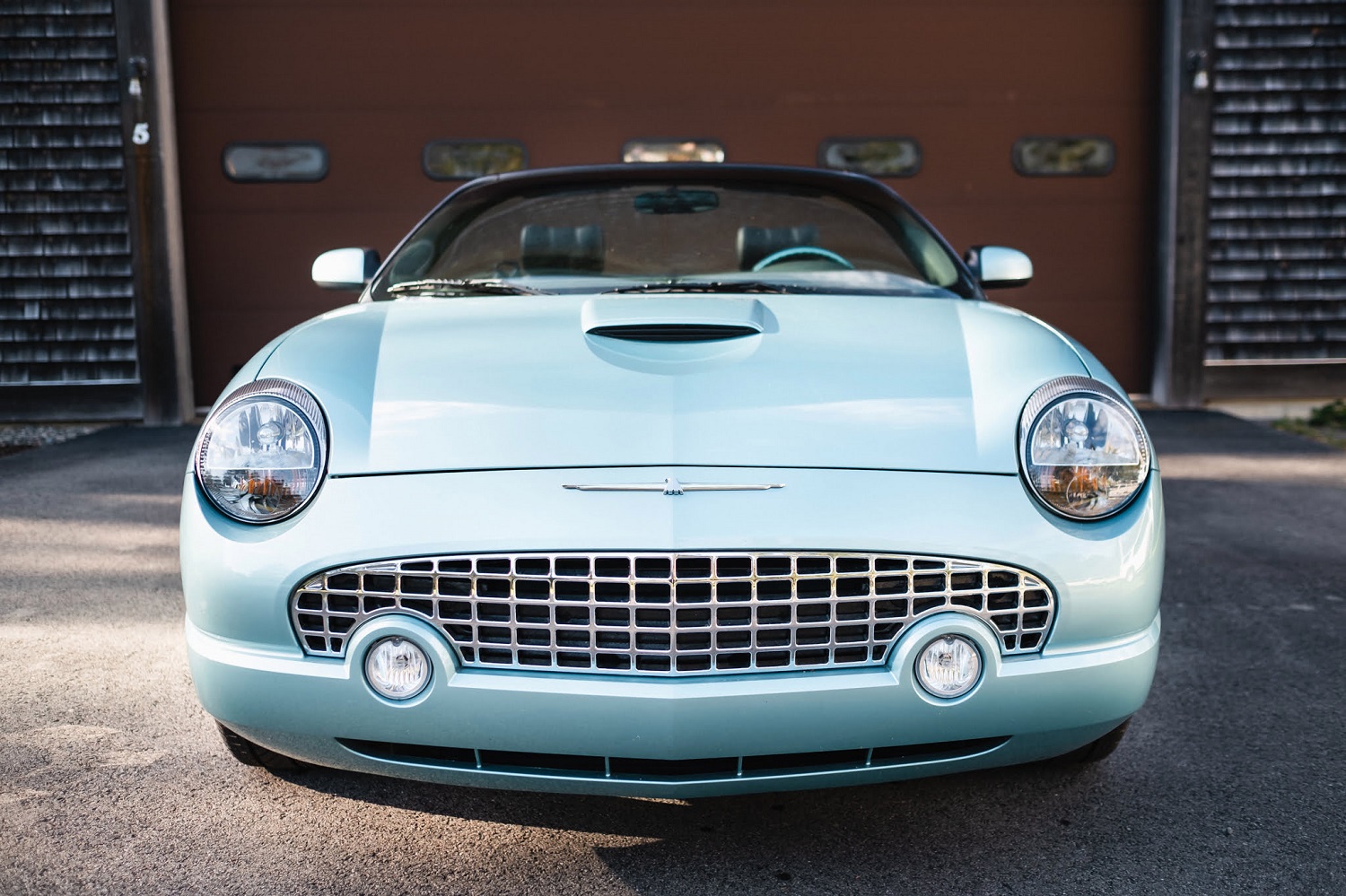 With only 4K miles on the odometer, this particular 2002 Ford Thunderbird likely has few peers, as it has traveled an average of 222 miles per year, an incredibly low figure for any car. Clearly, its original owner, who had it until 2019, wanted to preserve it as much as possible. And they certainly succeeded, as the entire car appears to look factory fresh on the outside.
There are some not-so-subtle hints that the owner loved the 2002 Ford Thunderbird beyond the low mileage and overall excellent condition of the paint. For starters, an identically colored diecast model resides in the trunk. The window sticker and removable hard top have also been incredibly well-preserved. In fact, it's entirely possible the original owner never installed the removable top during their ownership.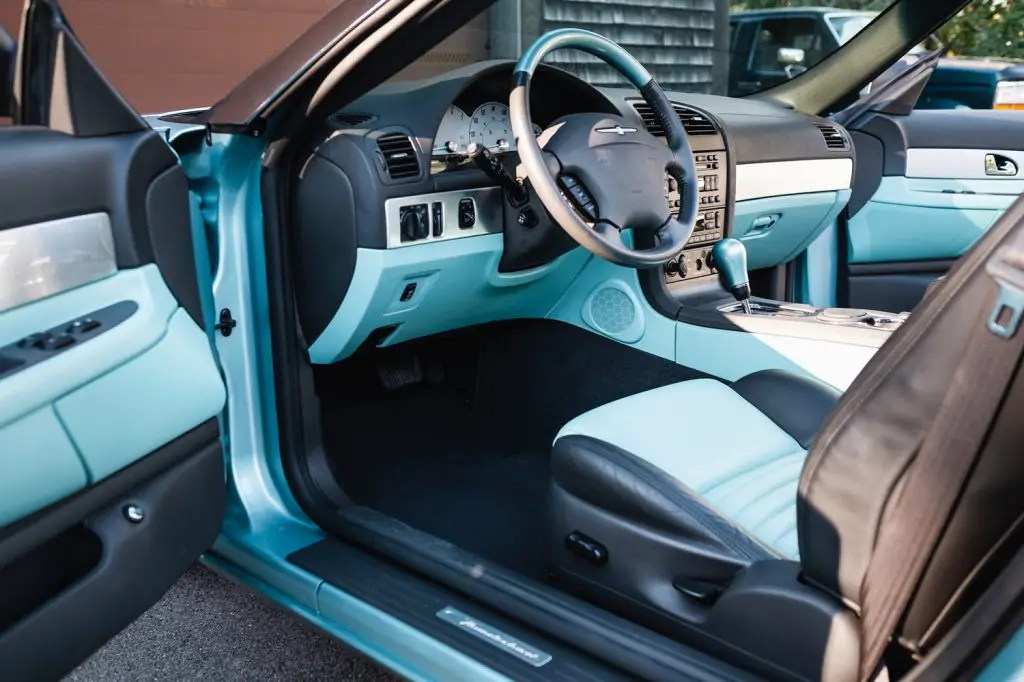 Another notable aspect of this particular 2002 Ford Thunderbird is its eye-catching color. On the outside, Thunderbird Blue is bound to turn heads. But on the inside, it will blow minds. Ford charged customers an additional $800 for the optional interior accent package, and in this case, it looks like money well spent.
The color is definitely in line with the retro-themed exterior of the two-passenger roadster. And the minty blue hue instantly brings to mind a satisfying rinse of mouthwash or the refreshing experience of a Tic Tac. Everything appears to be in perfect condition too, aside from some normal wear on the leather seats.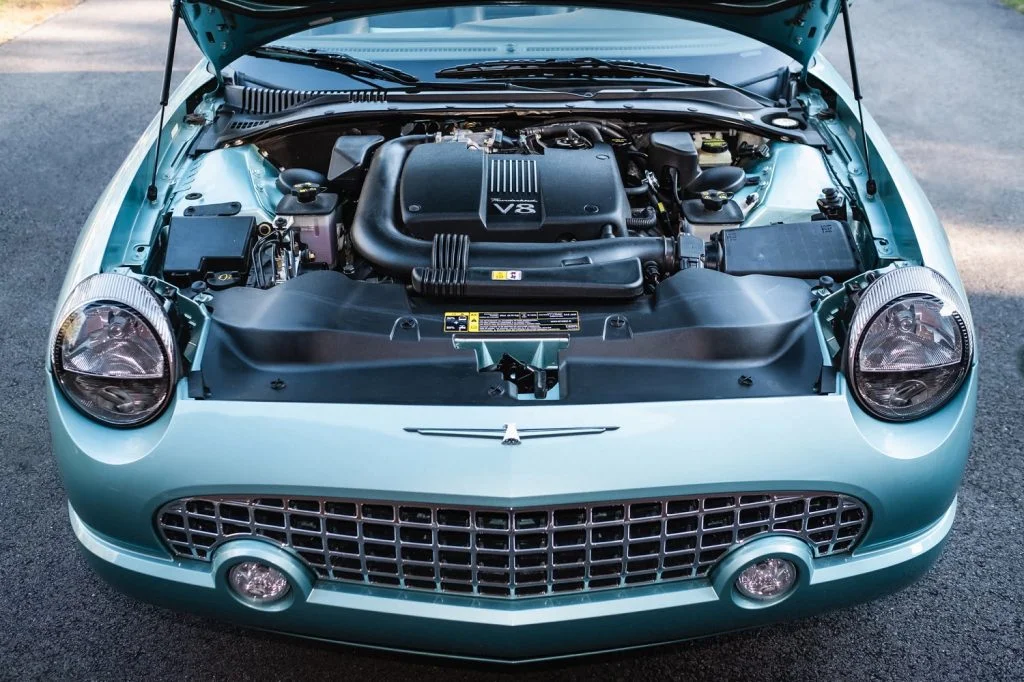 With such low mileage, the 2002 Ford Thunderbird doesn't appear to suffering from long term storage issues. The seller performed a battery replacement, but other than that, the engine looks extremely clean. Under the hood resides a 3.9L V8 good for 252 horsepower and 267 pound-feet of torque, mated to a five-speed automatic transmission. This particular powertrain probably has a lot of life left in it.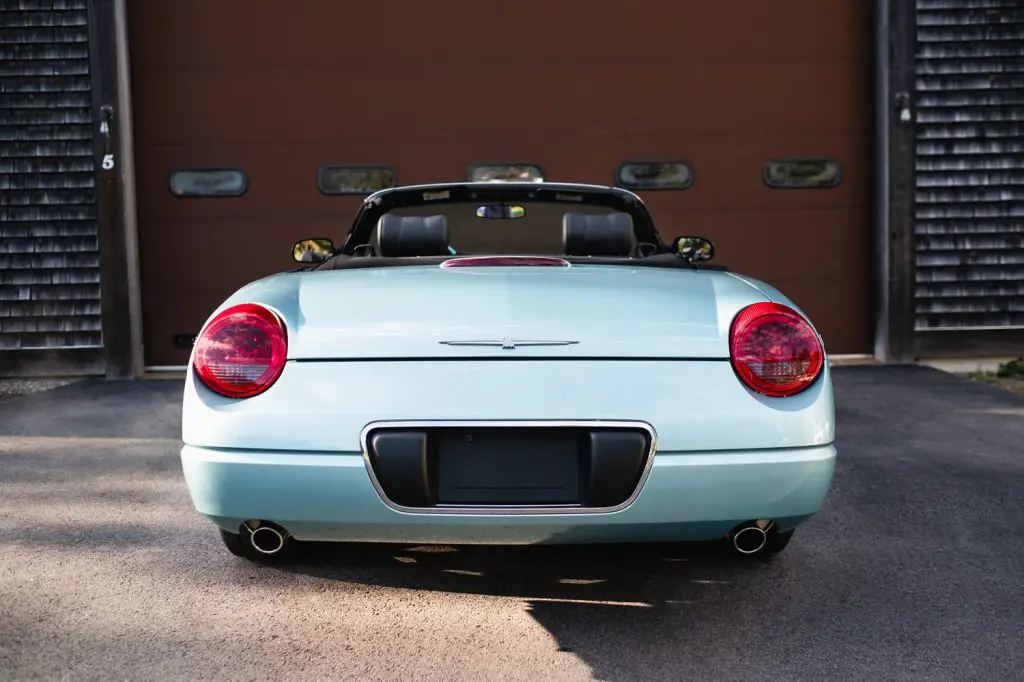 As of this writing, seven bids have gotten the price to $15,250. But the combination of a desirable exterior color and the optional interior accent package will probably inspire at least one motivated bidder to reach deep into their pockets. The car originally stickered for $40,245, and given its extremely low mileage and excellent condition, it wouldn't be absurd if it fetched about at least half its original value once bidding ends on November 27th 2020.
We'll have more cool cars like this to share soon, so subscribe to Ford Authority for more Ford Thunderbird news and continuous Ford news coverage.