In 2005, the Ford Mustang received a stunning redesign that successfully evoked memories of the original model, while bringing the pony fully into the 21st century. Since then, Ford has hewed close to that aesthetic, and for good reason. But what if buyers could blend the timeless looks of the first generation Mustang with a modern chassis? Mag Motors has thoroughly answered that question with its customized models designed to look like classic Mustangs. The Los Angeles-based custom vehicle producer recently showed off a 2014 Shelby GT500 that got transformed to look exactly like a 1967 Shelby GT500, and the car is absolutely incredible.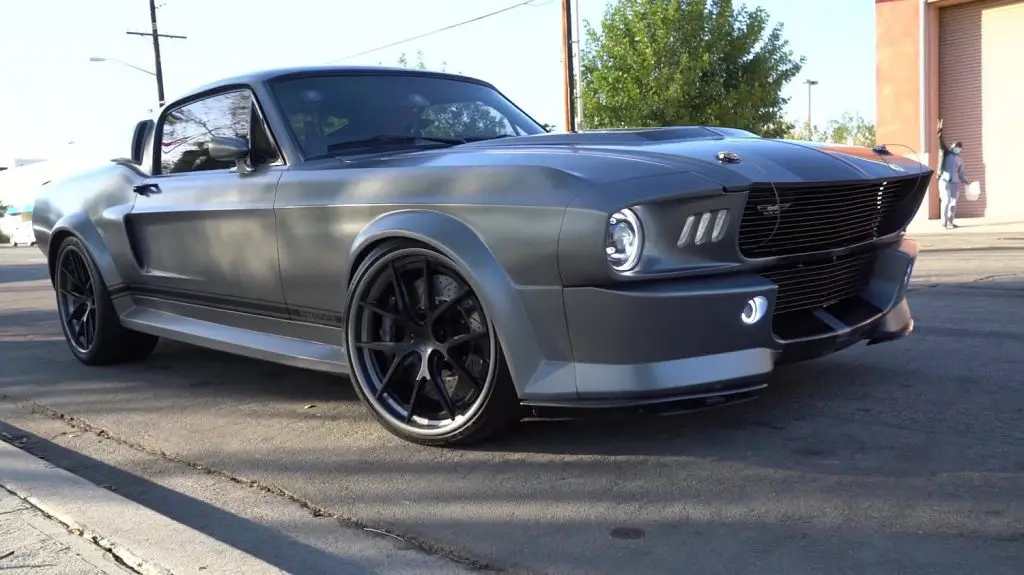 At its heart, the MAGStang GT500R is a 2014 Shelby GT500 refashioned to look like a 1967 Shelby GT500. The overall appearance actually looks more in line with the Eleanor Mustang from Gone in 60 Seconds, but mechanically the two designs couldn't be more different.
That's because Mag Motors fabricated over 300 custom parts to make its "backdated" 1967 Shelby GT500 tribute. The process involves a significant amount of carbon fiber and is aided by 3D printing.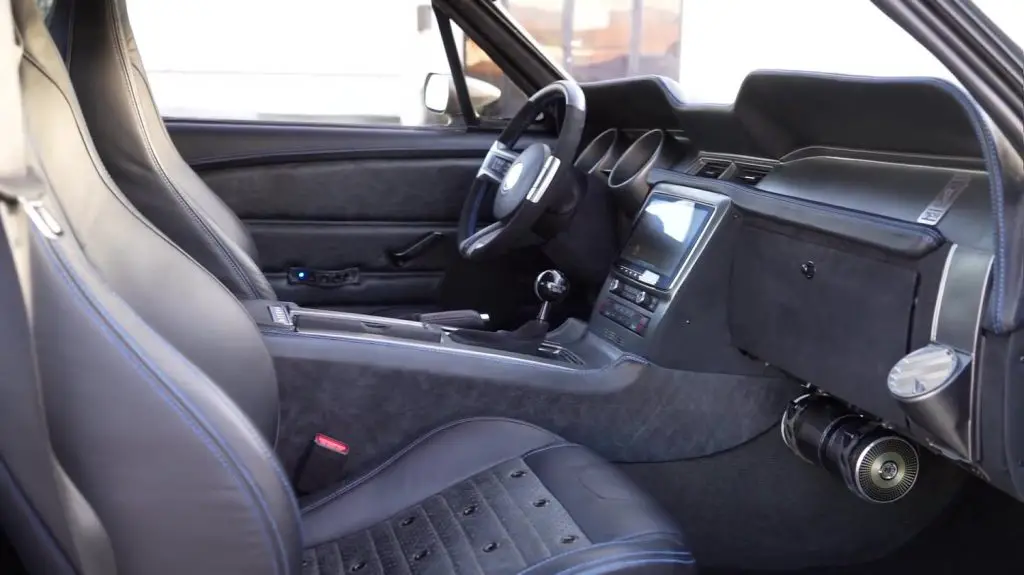 The 2014 Ford Mustang cannot be totally excised from the interior, but then again, that's not the point. Rather, these ponies are an interesting blend of old and new. While this particular build features the factory steering wheel, climate controls, and dashboard of the newer model, it receives some unique interior enhancements to give it a classic vibe.
For starters, Mag Motors completely redesigned the interior door panels and installed distressed Italian leather as requested by the customer. Additionally, the door handles and speaker grilles were constructed as low-key, retro pieces. Alcantara replaced a lot of the plastic bits.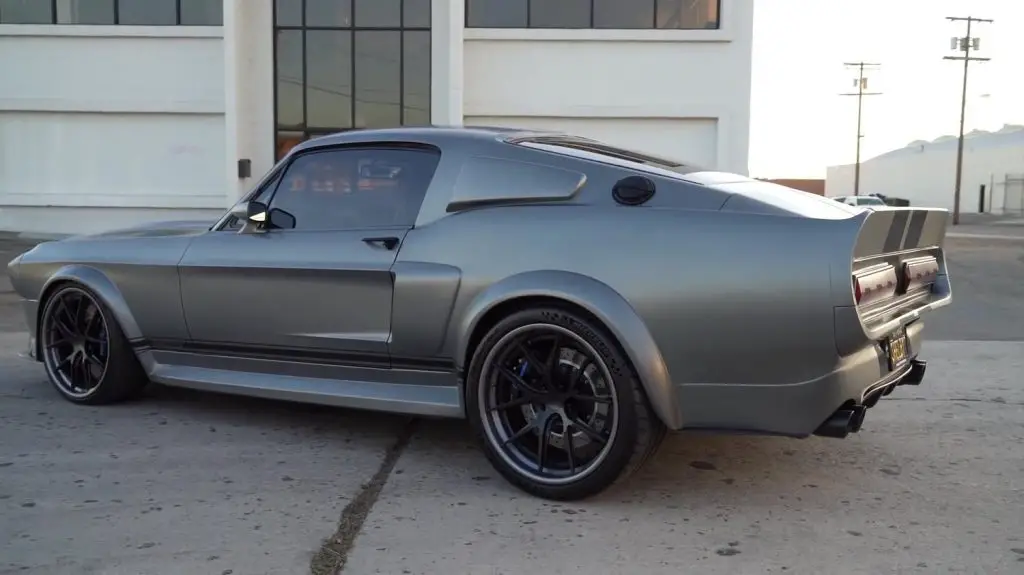 Surprisingly, not much was lost in translation during the transition to the new body. It retained all the bits that make a 2014 Ford Mustang Shelby GT500 so fun to drive. The 662 horsepower, supercharged Ford 5.8L Trinity V8 sits under the hood. However, it received several minor modifications like a new intake, exhaust, throttle body and pulley to bring power up to 655 at the wheels.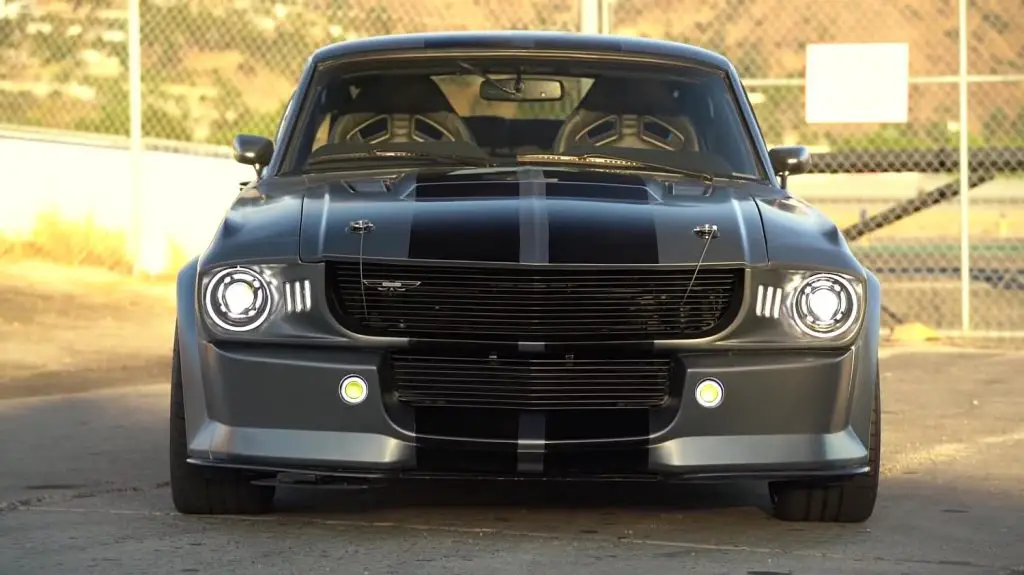 A quick drive confirms that the 1967 Shelby tribute really feels like a lightly modified 2014 Ford Mustang Shelby GT500, retaining all of its modern technology like traction control, stability control, power steering, and anti-lock brakes. That makes the MAGStang GT500R a civilized, yet modern beast.
That said, these modern 1967 Shelby GT500 tribute vehicles aren't cheap. Mag Motors charges $195,000 for the conversion, which doesn't include the donor vehicle. It's a high price to pay, but then again, these are very unique creations that will no doubt bring a smile to the face of the owner, while turning the heads of passersby.
We'll continue bringing you the latest on all things Mustang, so subscribe to Ford Authority for the latest Mustang Shelby GT500 news, Mustang news, and around-the-clock Ford news coverage.