We often see the Ford Mustang compared against vehicles like the Chevrolet Camaro, Chevrolet Corvette, and Dodge Challenger and Charger. But these comparisons pit the Mustang GT and its 5.0L Coyote V8 against its similarly V8-powered rivals – so what about the Mustang EcoBoost and its turbocharged 2.3L EcoBoost I-4?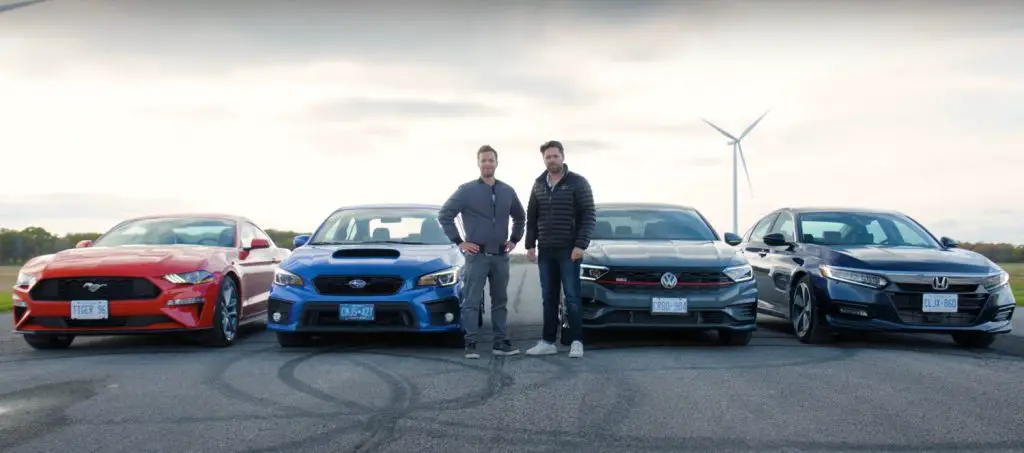 The Mustang EcoBoost doesn't really get the same sort of attention as its V8-powered brethren, so it was somewhat refreshing to see it get some run in this recent video from Throttle House. Here, the turbo-four Mustang is lined up against three economy performance car rivals – the Subaru WRX, Volkswagen GLI, and Honda Accord for a drag race.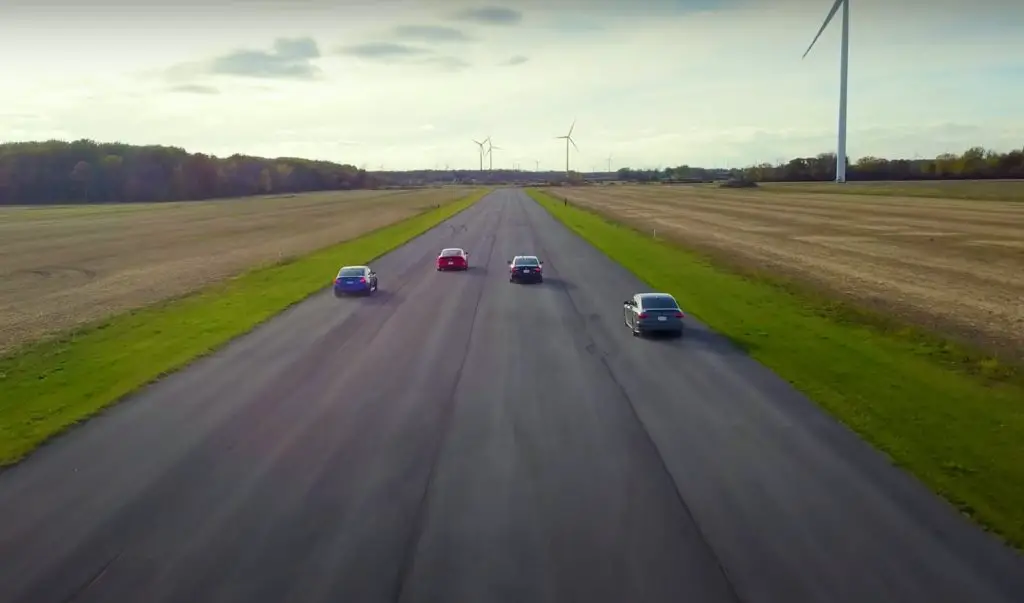 The Mustang is finished in Premium trim, which jacks the price up somewhat, but all of these vehicles can be had for somewhere in the $30k range. Weight and power vary considerably, however, though all are equipped with an automatic transmission and a turbocharged four-cylinder of some type. And that makes for an interesting comparison, for sure.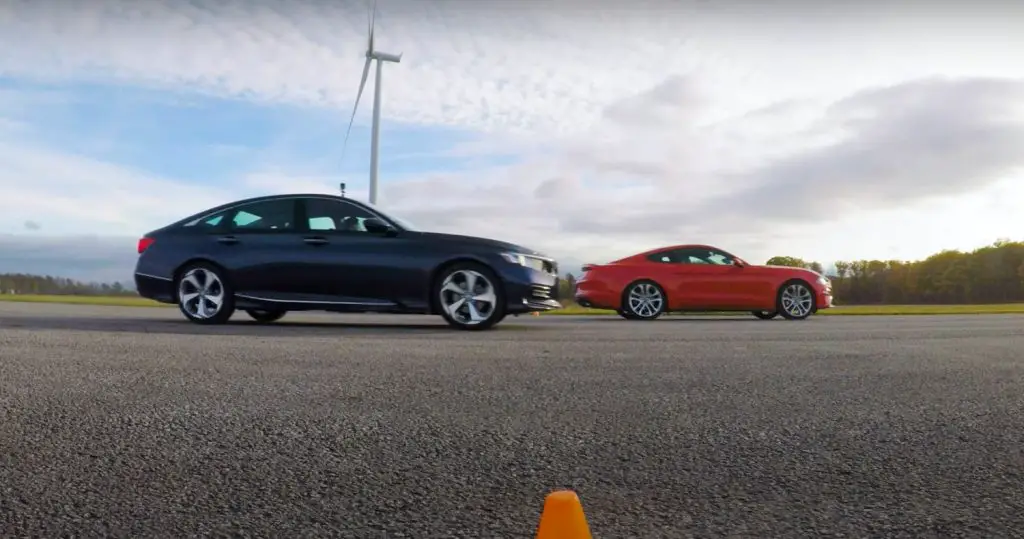 The first race takes place from a dig with launch control, which only the GLI and WRX are equipped with. The Volkswagen gets left in the dust by the other three, however, which provides a pretty close race. But by the time they cross the finish line, the Mustang uses its superior power to edge out the other two.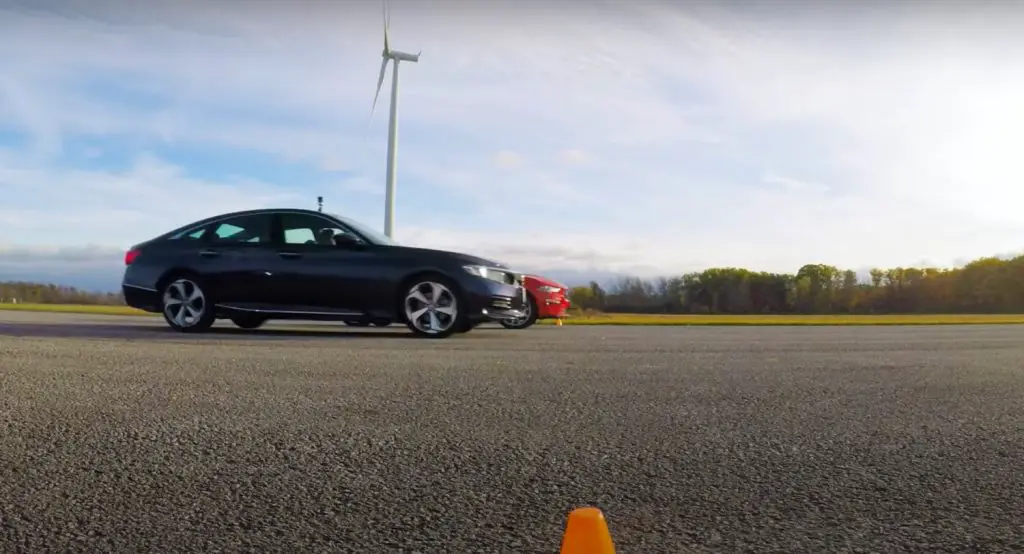 With no launch control from a dig, the results are pretty much the same. The Mustang charges ahead and takes the win, with the GLI finishing far behind the other two. So the only thing left to do is pit these three against each other in a roll race. This time, the GLI makes up some ground, but the Mustang barely edges out the Accord in a photo finish.
One thing is quite clear – the Mustang EcoBoost, despite often being ignored, is no slouch. And with all of the V8 comparisons we see these days, it's somewhat refreshing to know that the GT's little brother can beat out the competition as well.
We'll have much more on all things Mustang very soon, so be sure and subscribe to Ford Authority for more Ford Mustang news and around-the-clock Ford news coverage.