The 2020 Shelby GT500 is guaranteed to deliver cutting edge performance that no other factory Mustang can match. But it does come with some downsides. For instance, models equipped with the Carbon Fiber Track Pack are poised to put a sizable dent in owners' wallets – if they manage to damage one of the carbon fiber wheels that come as part of the package. One owner recently did just that, and the results weren't pretty.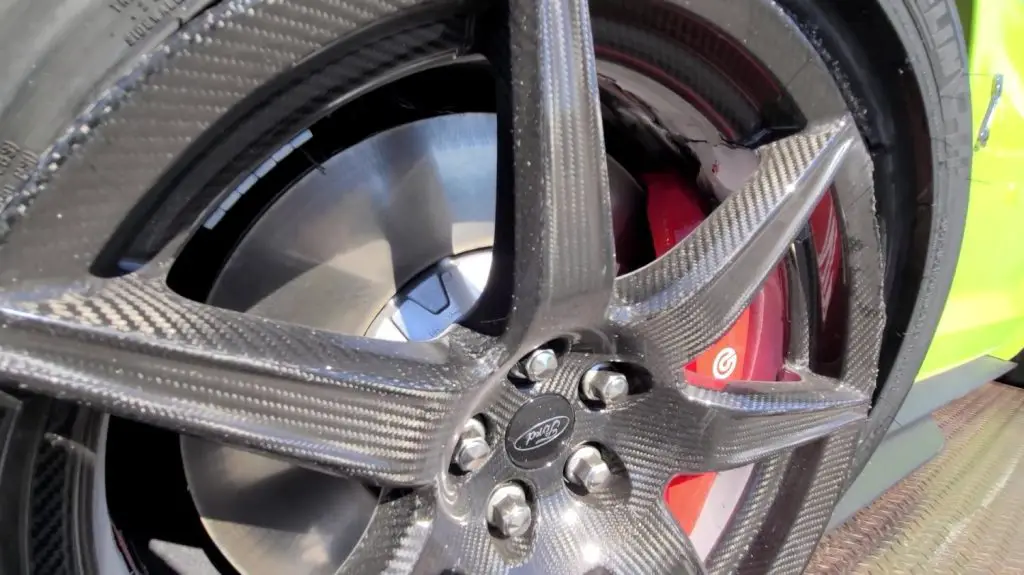 The fully exposed carbon fiber wheels are available as part of the 2020 Shelby GT500 Carbon Fiber Track Pack. Buyers opting for the high-performance package receive a whole bunch of features in that equipment set, including the aforementioned exposed carbon fiber wheels. But they'll also get a set of Michelin Sport Cup 2 tires, an exposed carbon fiber GT4 rear wing, an exposed carbon fiber instrument panel, splitter wickers, rear seat delete, and Recaro leather-trimmed seats.
It's a comprehensive package with a similarly impressive price tag: $18,500. At minimum, a Shelby GT500 with the performance-enhancing package sets owners back a whopping $92,600, and that's before any dealer markups.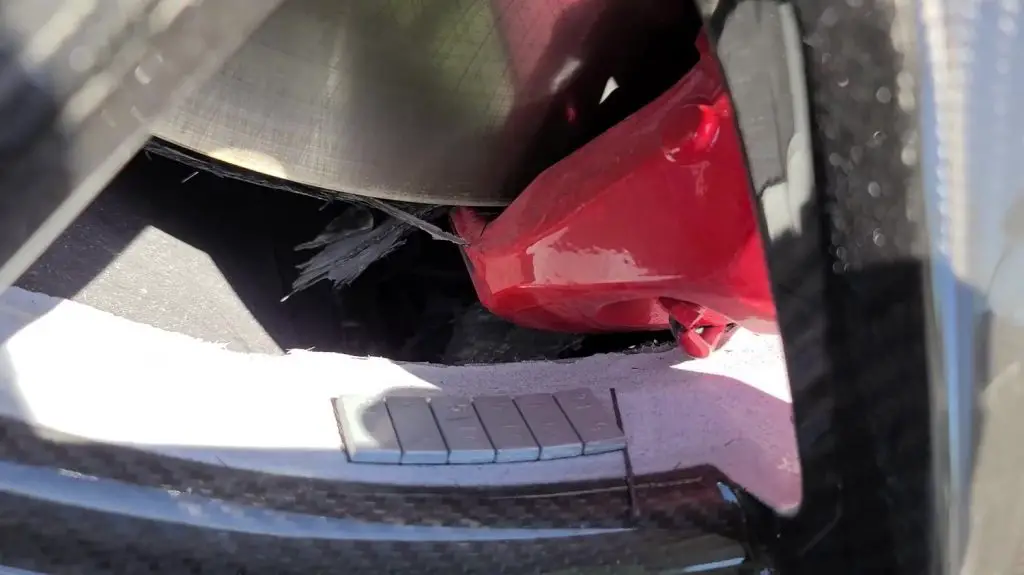 Based on those figures, those who opt for a 2020 Shelby GT500 are likely to be able to easily afford a wheel and tire replacement, even if the cost is far beyond what any alloy rim would cost. That said, it's still pretty gnarly seeing a wrecked carbon fiber wheel. It's unclear what caused the wheel to shatter the way it did in this case, but the aftermath was certainly interesting. Bits and pieces of the wheel littered the track, while the piece that remained affixed to the Shelby essentially split right down the middle!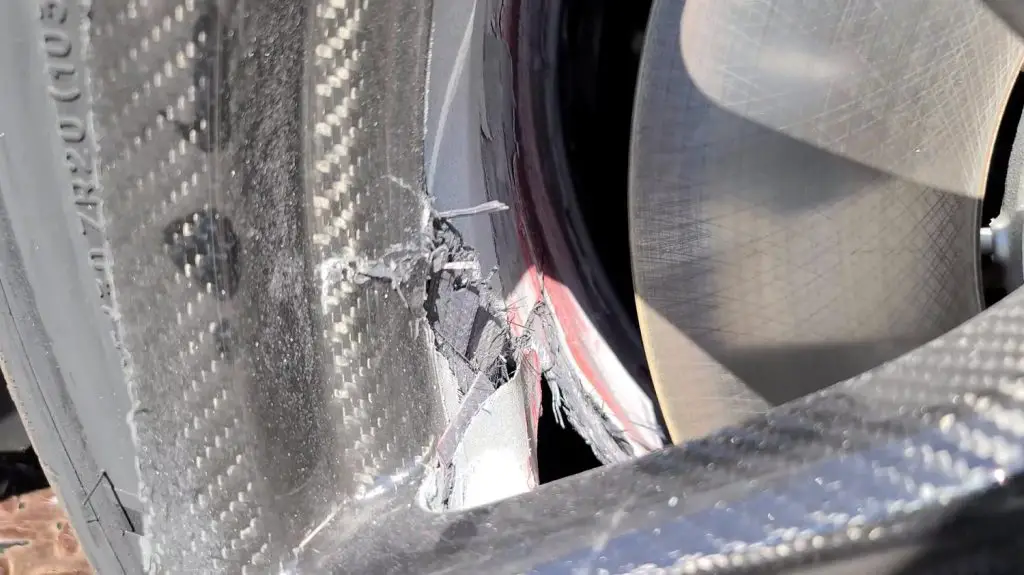 Carbon fiber wheels are relatively new to the industry. Ford starting equipping them on the 2013 Shelby GT350R, but the technology has improved quite a bit since then, prompting the automaker to offer them on the 2020 Shelby GT500. Their lightweight design makes a big difference on the track, which is a benefit enthusiasts will pay for. While we don't know exactly what one of these carbon fiber wheels costs, it's most likely an amount that would make us blush.
Are the Shelby's carbon fiber wheels practical for street use? Probably not, especially if something like this could happen. But there are real benefits to using them. For those willing to use their GT500s exactly how they're intended, it's ultimately a small price to pay.
We'll have more on the GT500 soon, so subscribe to Ford Authority for the latest Ford Mustang news, Shelby GT500 news, and continuous Ford news coverage.