Recently, we've see the 2020 Ford Mustang Shelby GT500 take on more than one C8 Chevrolet Corvette in a  battle of modern American performance cars, both at the drag strip and on the track. But in all fairness to Chevrolet, the C8 is a base model, with higher performance variants on the way. So why not pit a 2020 Shelby GT500 against the greatest Corvette of the last generation – the C7 Corvette ZR1?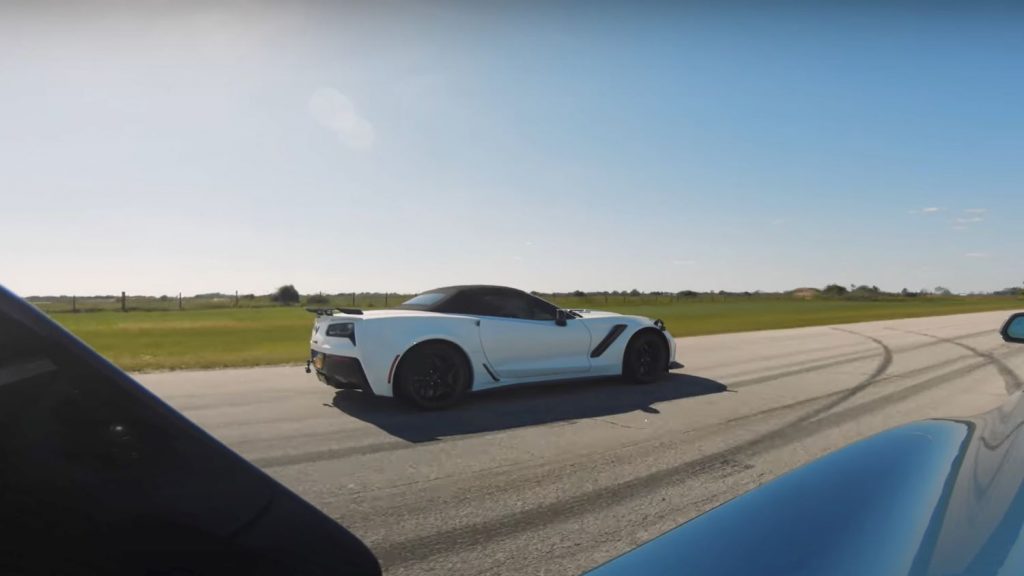 Hennessey Performance just so happened to have one of each of these cars in the shop recently for upgrades, so they decided to pit the two against each other and find out. On one side, we have the latest and greatest GT500, which packs Ford's supercharged 5.2L Predator V8 producing 760 horsepower and 625 pound-feet of torque. On the other side, the C7 Corvette ZR1 utilizes Chevy's supercharged 6.2L LT5 V8 producing 755 horsepower and 715 pound-feet of torque.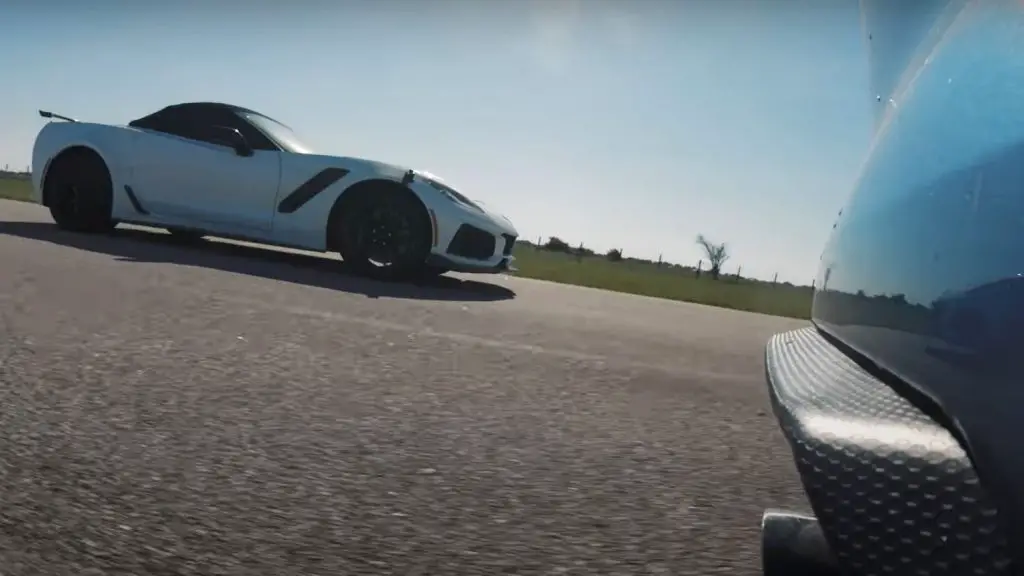 There are a couple of interesting variables to note between these two cars besides their engines, of course. The GT500 has a big advantage thanks to its quick-shifting dual-clutch transmission, while the ZR1 makes due with an old fashioned 8-speed automatic. The Corvette, however, weighs significantly less than the gussied-up Ford Mustang – around 700 pounds, in fact.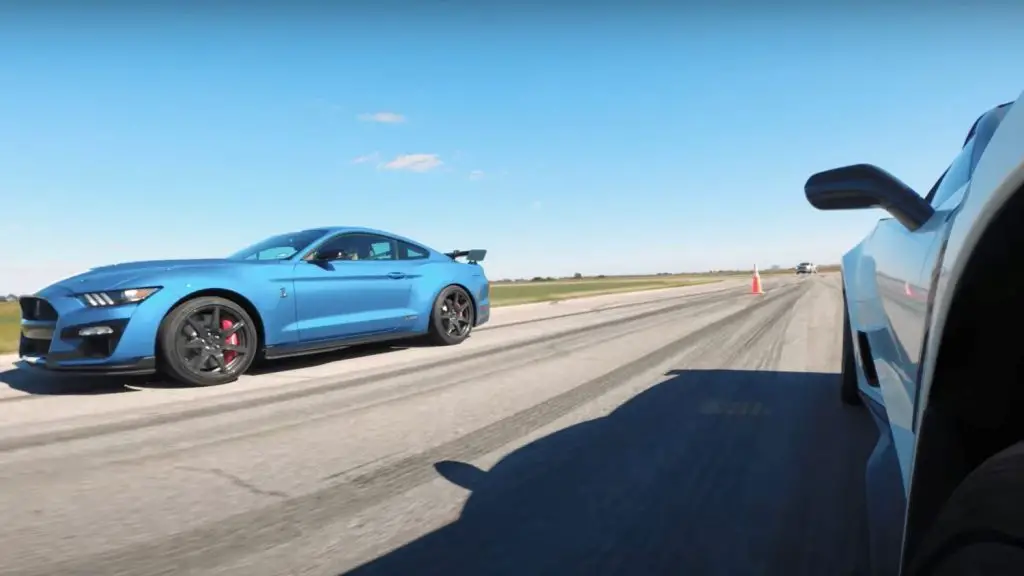 All that's left to do then is line these two American icons up and see what happens. On the first run, the Corvette jumps out to a quick lead, which quickly grows by the time the two cross the finish line. However, the GT500 driver left his car in auto mode instead of manual, so they line up to do it again. That change does the trick, as the Mustang leaps ahead and manages to hold off the ZR1 at the end.
For the third race, the two drivers switch cars, and the result is a repeat of the first showdown. Unfortunately, there is no fourth race to see if things might change. But if there's one thing that's abundantly clear in this video, it's the fact that these two cars are pretty evenly matched, in spite of their differences.
We'll have more drag racing action to share soon, so be sure to subscribe to Ford Authority for more Ford Mustang news, Mustang Shelby GT500 news, and around-the-clock Ford news coverage.