Here at Ford Authority, we've got Bronco fever. And the only cure for Bronco fever is… more Bronco. That's why we're happy to report a 2021 Ford Bronco was recently photographed in the wild sailing over some dirt roads. It's the latest proof that Ford is thoroughly putting the off-road SUV through all the paces before it reaches customers next spring.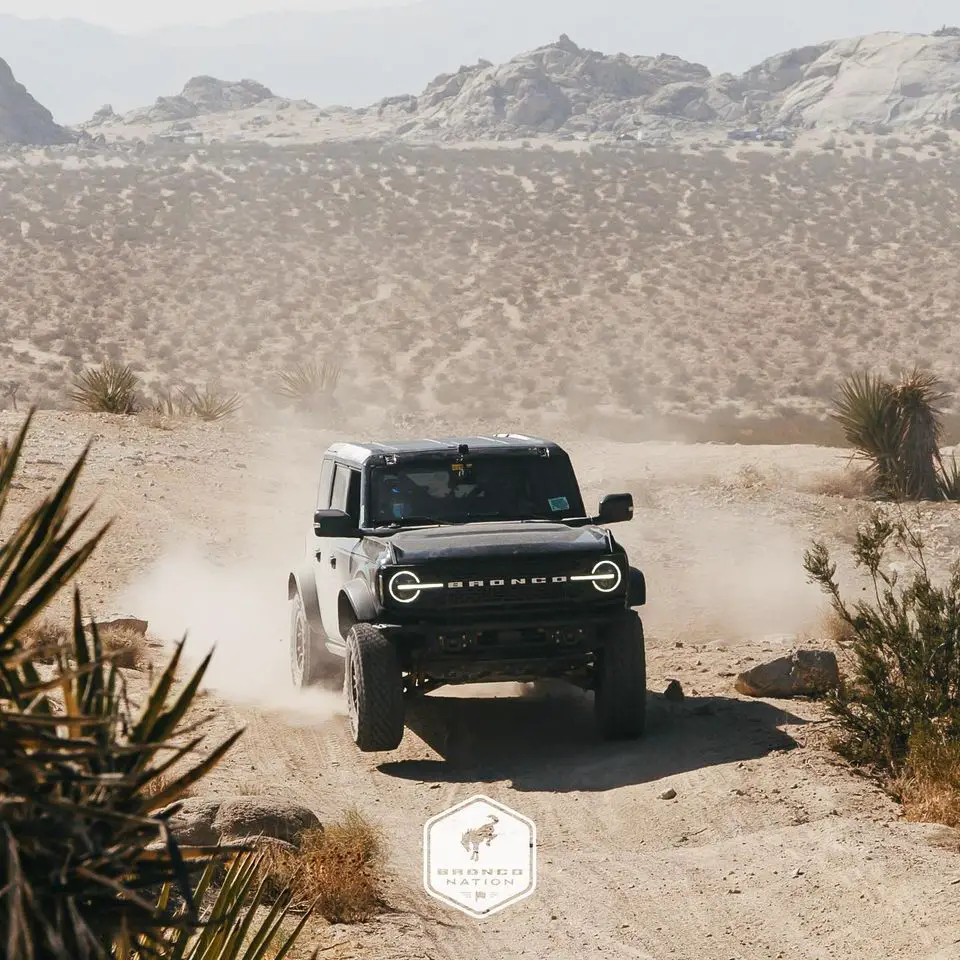 Clearly, the Bronco was traveling pretty fast when the photographer snapped the image just above. The large amount of dust trailing the prototype indicate as much. And if the Bronco was driving over those relatively low bumps at low speeds, its front passenger tire wouldn't have gotten air. Additionally, it's worth noting that the driver side tire is pointed towards the cameraperson and not straight ahead, suggesting that the driver is making quick steering changes due to the speed they're traveling on the dirt trail.
While we don't know exactly how this particular Bronco is configured, it appears to be a Badlands model. That means that it's likely riding on 35-inch rubber that will be optional on that trim. Additionally, we can see the front skid plate in all its glory, along with what appear to be the Bilstein dampers.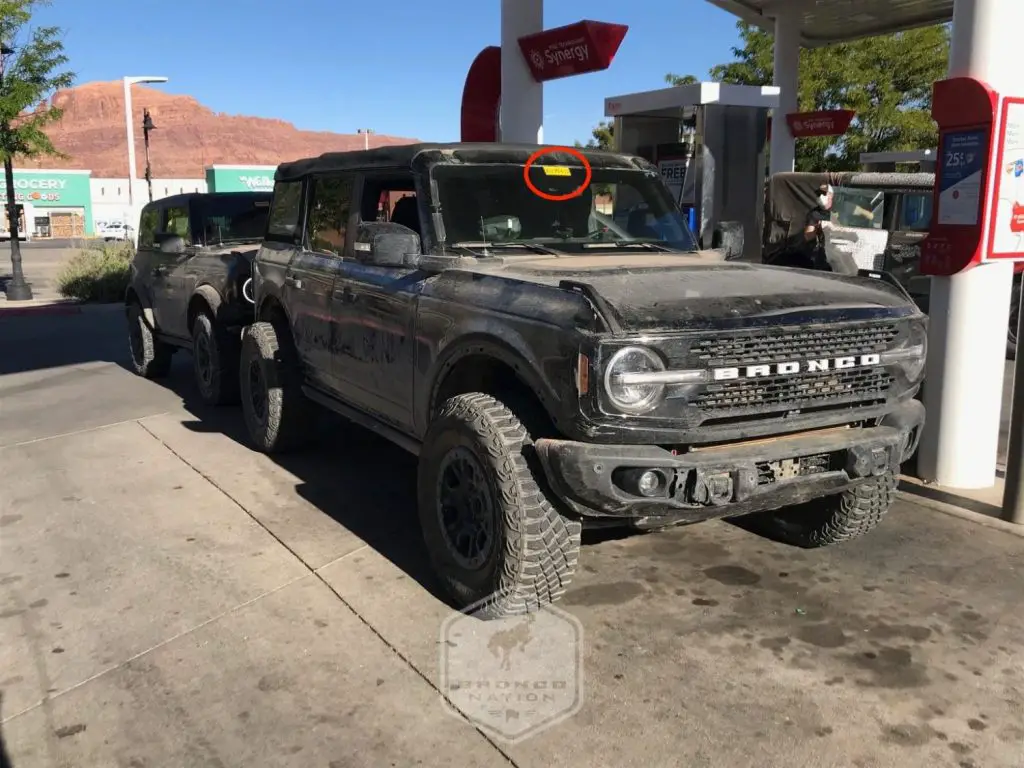 However, as we've learned recently, Ford engineers appear to be reconfiguring these prototypes based on their needs. To wit, the Bronco originally featured 33-inch tires, but Ford added 35-inchers, beadlock capable wheels, and Sasquatch Package components at a later date. In fact, it's entirely possible the Bronco spotted driving quickly through the desert is the same exact one featured in the above photograph when it was fueling up.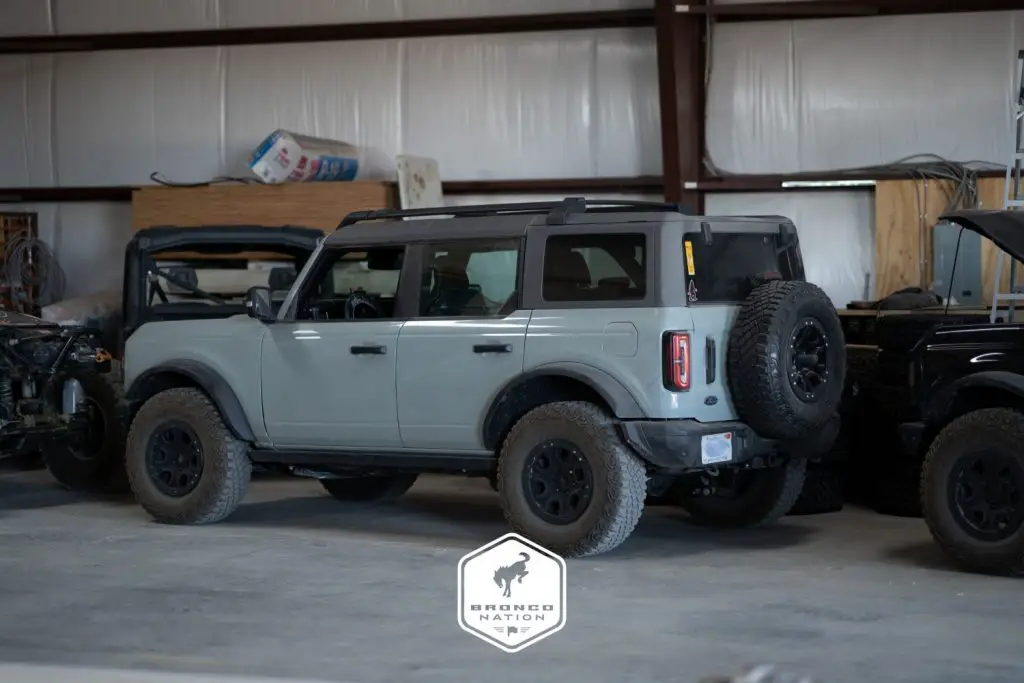 In any event, when the 2021 Ford Bronco launches next year, it will come in a variety of configurations. Buyers will be able to pick one up in Cactus Grey, a color we're very fond of. And due to customer feedback, buyers will be able to equip their manual transmission models with the Sasquatch Package.
We'll have much more on the reborn Bronco soon, so be sure and subscribe to Ford Authority for more Ford Bronco news and around-the-clock Ford news coverage.