The 2021 Ford F-150 is promising to make things a lot more convenient for owners. Whether it comes to backing up a trailer, reading the owner's manual, or simply saving fuel, the truck will no doubt help drivers immensely. And for those that use their F-150 for work or other activities that requires them to spent a significant amount of time in the truck, the available Max Recline Seats should help them get to sleep more comfortably during a break or down time.
We've already told you all about these awesome new seats a few months ago, but Ford has just shared a few new details, including the story of how the seats came about.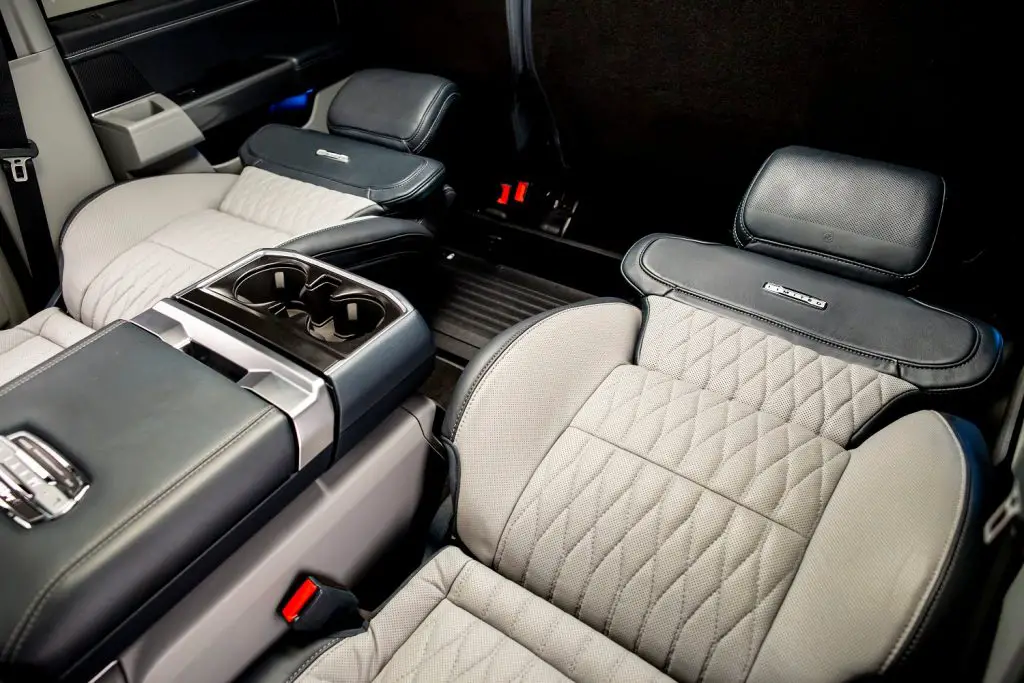 Ford developed the Max Recline Seats as soon as it realized just how many owners were using their trucks precisely for that purpose.
"We know the folks who work on construction or mining sites use their truck cab for naps during downtime, and we learned everyday owners do, too," said Jackie DiMarco, Ford truck product line director. "When I would take my daughters to hockey tournaments, between games, one would be sleeping in the back seat while the other would be on the floor of my truck, and it reinforced the idea that, 'We need to fix this!' "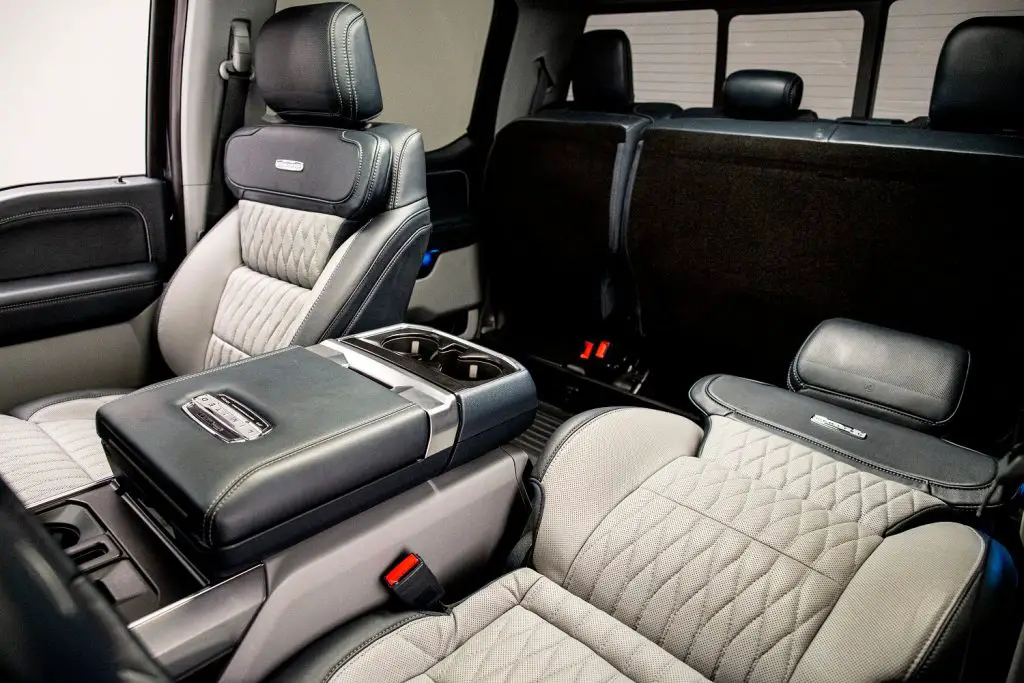 Ford developed the Max Recline Seats as part of its new human-centered design mantra. For the 2021 Ford F-150, the team wanted the truck to address the "pain points" pickup owners experienced when using the vehicles in ways the designers never intended.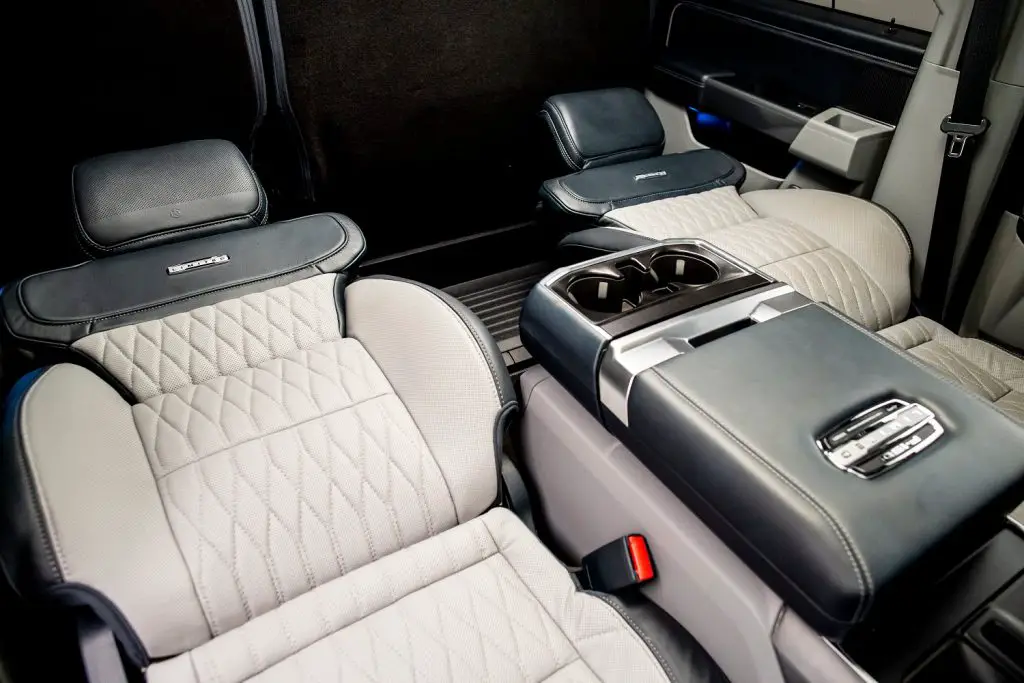 First, the Ford comfort team got to work developing relatively simple mock-ups of their idea. Instead of an overly complicated process, the team quickly devised prototypes out of existing seat frames and simply used hot glue, pins, and foam core to build multiple concepts. A fully-functional metal prototype allowed the team to refine the motion and comfort of the seat itself.
"There are no additional motors in these seats – just a simple mechanism that relies on the customer moving the seatback using the power recline function," said Ben Kulhawik, seat design and release engineer. "It's simple, it's effective, and we believe our customers will love how much more productive they can be just by getting a little more rest during downtime."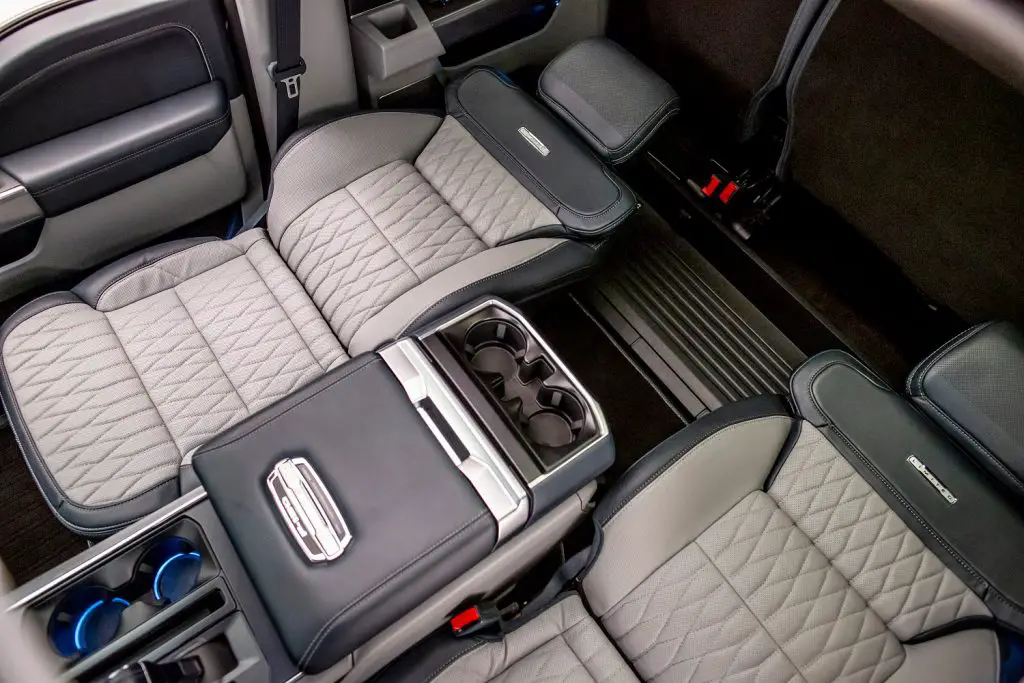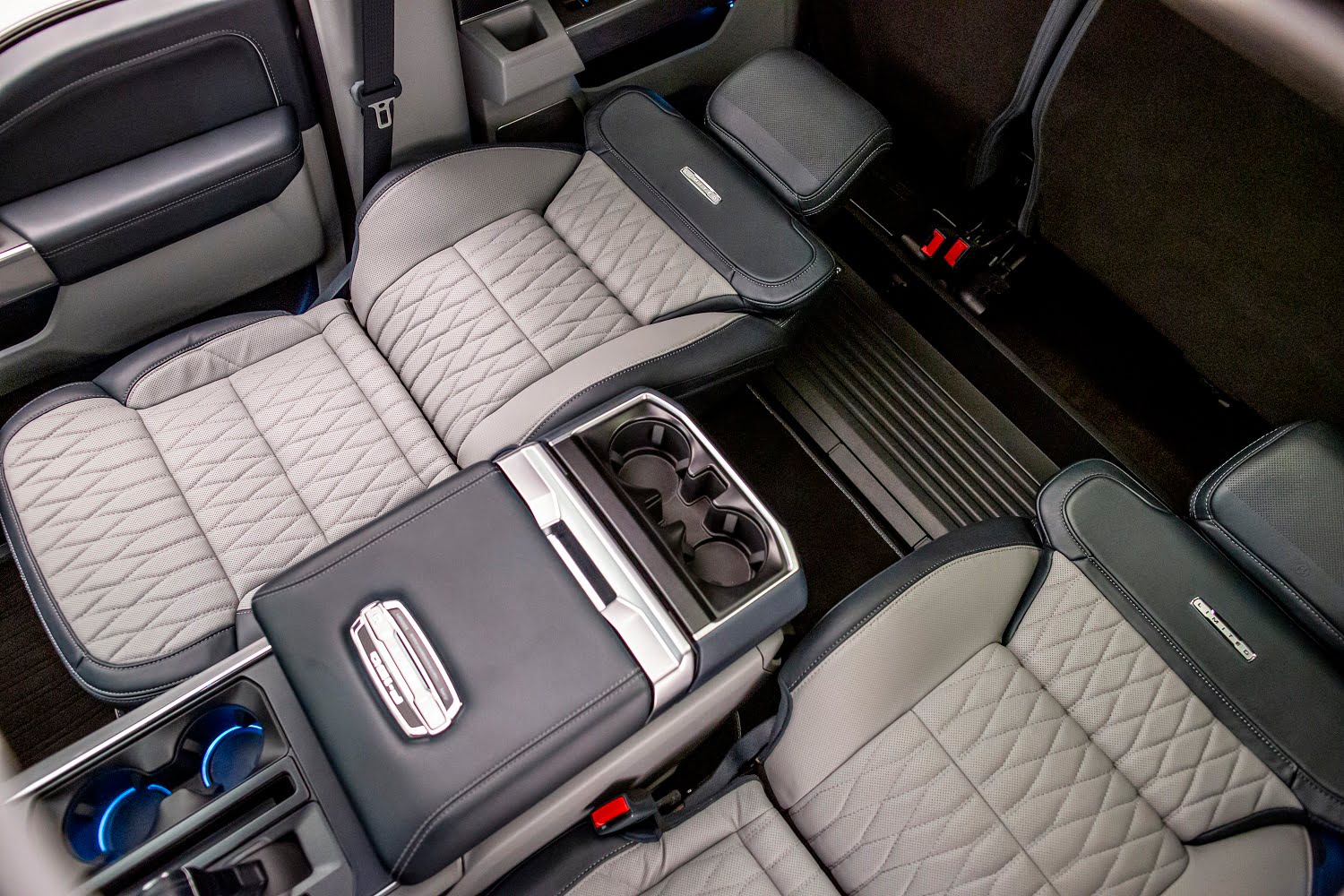 Designed to give sleepy owners more comfort than ever before, the Max Recline Seats in the 2021 Ford F-150 can fold fold flat to nearly 180 degrees. When deployed, the seat bottom is raised 3.5 inches while the upper seatback can be moved forward for neck support.
Potential use cases are numerous, including workers using the Max Recline Seats to get in a nap on the job site, sleeping while on a camping trip, catching some Zs at a rest stop on a long road trip, or simply napping in the truck when doing so in any other place isn't really an option, such as during sporting tournaments being held in the middle of nowhere.
The unconventional seats earned Ford five patents associated with the overall design and assembly process. The seats will be a class-exclusive feature when they become available on King Ranch, Platinum, and Limited trim levels later on in the model year.
We'll have much more on the new F-150 soon, so be sure and subscribe to Ford Authority for the latest Ford F-Series news, Ford F-150 news, and continuous Ford news coverage.