This year's Goodwood SpeedWeek wrapped up almost exactly a month ago, and we were treated to a number of cool moments despite the lack of a physical crowd. However, Ford just released a very cool video of the new 2021 Ford Puma ST ripping up the Goodwood track, and it sounds pretty amazing while doing it, too.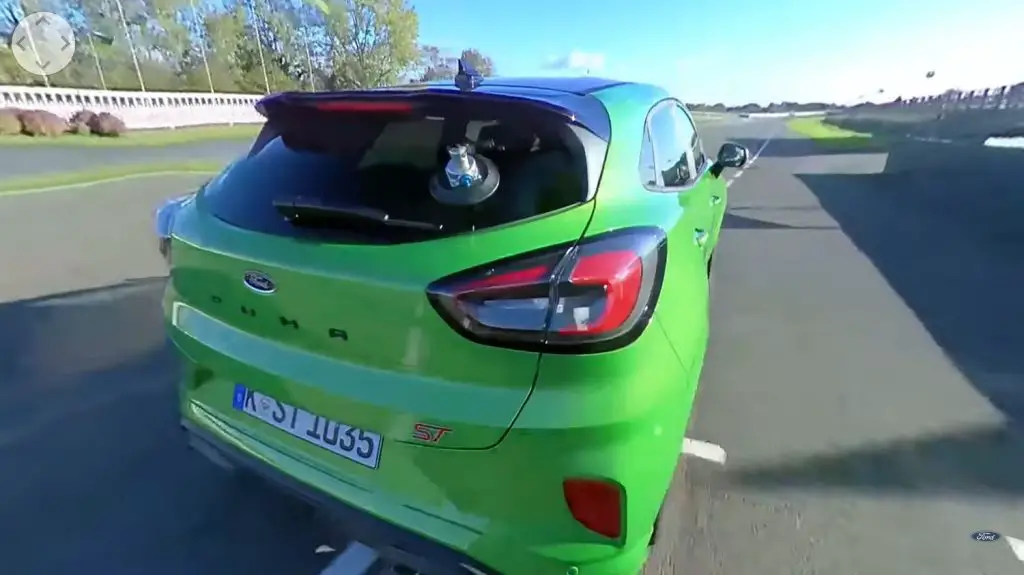 The 2021 Ford Puma ST in this video kicks off its day at the track by bouncing off the rev limiter and emitting some ultra-cool noises as a result before catapulting onto the main tarmac. Those sounds then deepen considerably as the car heads into the first series of turns, all the while with a drone camera following along to record the action.
We're also treated to some sweet front views as the Puma ST rockets around the course before things switch up to a look back at the car's front-end. The whole thing is quite cool to watch, and we came away very impressed with not only the way the car sounds, but also how nice and flat it remains while rocketing around the corners.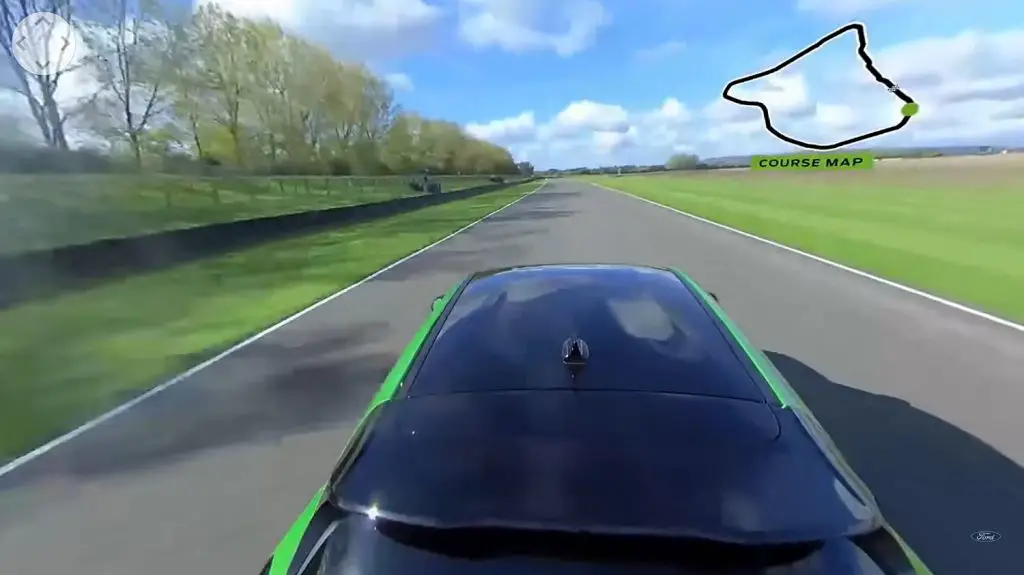 But that's to be expected given the Puma ST's credentials. That starts under the hood, where Ford's turbocharged 1.5L EcoBoost I-3 produces 200 PS (197 horsepower) at 6,000 rpm and 320 Nm (236 pound-feet) of torque at 2,500 rpm.
The turbo-three is mated to Ford's six-speed manual transmission, which sends power to the front wheels. That combination delivers a 0-62 mile-per-hour time of 6.7 seconds, along with a 137 mile-per-hour top speed.
The 2021 Ford Puma ST rides on specially-developed Michelin Pilot Sport 4S tires, which help exploit the additional traction offered by the optional Quaife mechanical limited-slip differential, delivered as part of the available performance pack.
Additional suspension revisions and additions include increased torsional stiffness, a front 24mm anti-roll bar, rear 28mm anti-roll bar, vectoring springs, and Hitachi twin-tube frequency-reactive dampers.
The only bad thing about the Puma ST, really, is the fact that it's currently only sold in Europe. Thus, those who live in North America and other parts of the world are stuck with this video if they want to hear and see the compact crossover in the flesh.
We'll have more on the Puma ST soon, so be sure and subscribe to Ford Authority for more Ford Puma news and ongoing Ford news coverage.