When most people think of the Ford Thunderbird, they envision the beautiful, timeless design of the first-generation model of the mid-1950s. But as most also know, the Thunderbird went on to live for eleven total generations in a variety of forms. And while the tenth-generation model of the late 1990s may not get a lot of love from enthusiasts, it was apparently good enough for Aston Martin to use as a benchmark.
We know this because the owner of this particular Thunderbird recently discovered that his car was used by Aston Martin during the development process for its V8 Vantage model at the time. He received an actual letter back from the luxury performance automaker confirming this fact, which was recently posted, along with a few pictures of the Thunderbird, in the RADwood Facebook group.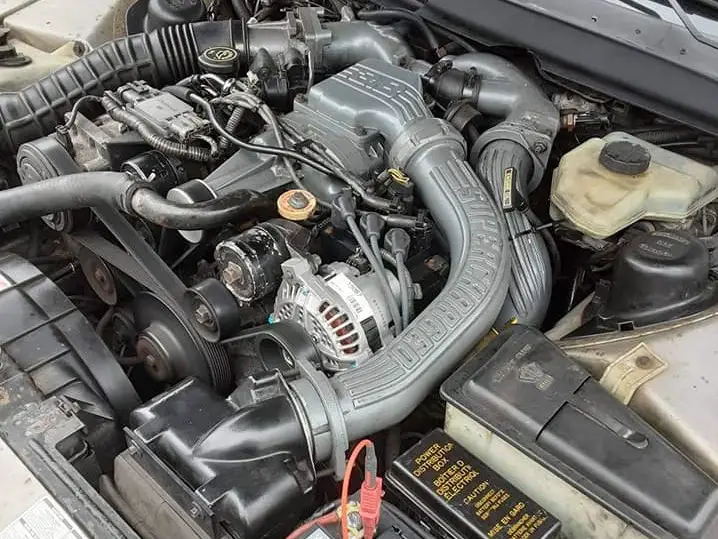 Granted, it wasn't like Aston was looking to mimic the Thunderbird's design or drivetrain, but rather its engine management control software. The new-at-the-time V8 Vantage was slated to use the same level of Ford's engine management control, and like the Aston, was also supercharged. Thus, the automaker became the first official owner of the Thunderbird back in 1989 and even used it as a "pool car" for various staff members at the time.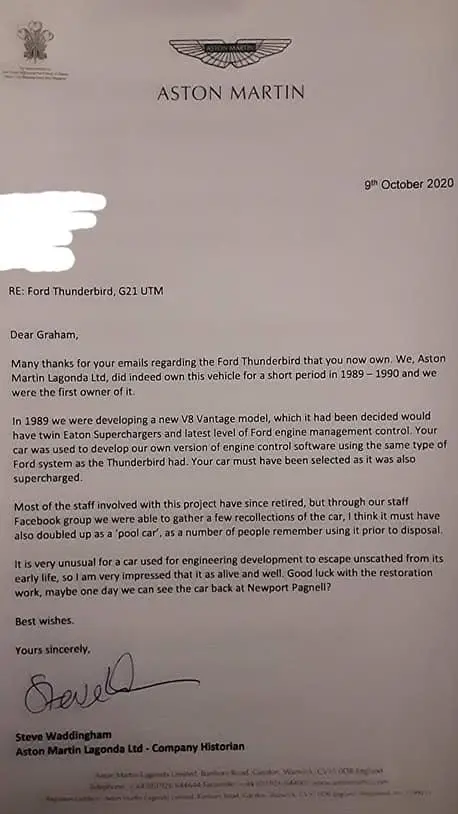 As the automaker points out in the letter, it is very unusual for an engineering development vehicle to make it this far in life unscathed. The Thunderbird obviously isn't perfect, but it does appear to be in very solid condition. The owner now plans on restoring the car, after which Aston hopes that it can once again make an appearance at the automaker's historic Newport Pagnell plant in England. Talk about coming full circle!
We'll have more cool stories like this to share soon, so be sure and subscribe to Ford Authority for more Ford Thunderbird news and ongoing Ford news coverage.