Ford Motor Company has filed to trademark "EZ Air" with the United States Patent and Trademark Office, (USPTO), Ford Authority has discovered.
Filed on July 8th, 2020, and assigned serial number 90041288, the application lists the following goods and services categories;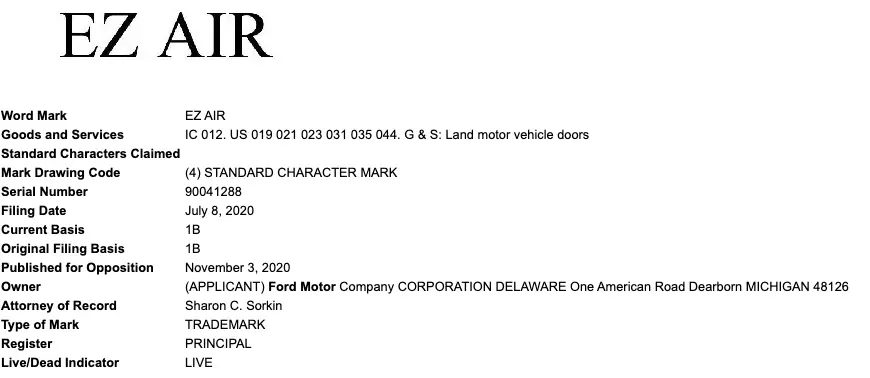 The Ford Authority Take
So far, we've only seen a small handful of the 2021 Ford Bronco accessories catalog, which the automaker has said will consist of over 200 items. However, Ford has promised that more parts and accessories will begin appearing on the Ford Bronco build and price configurator before order books open and production begins.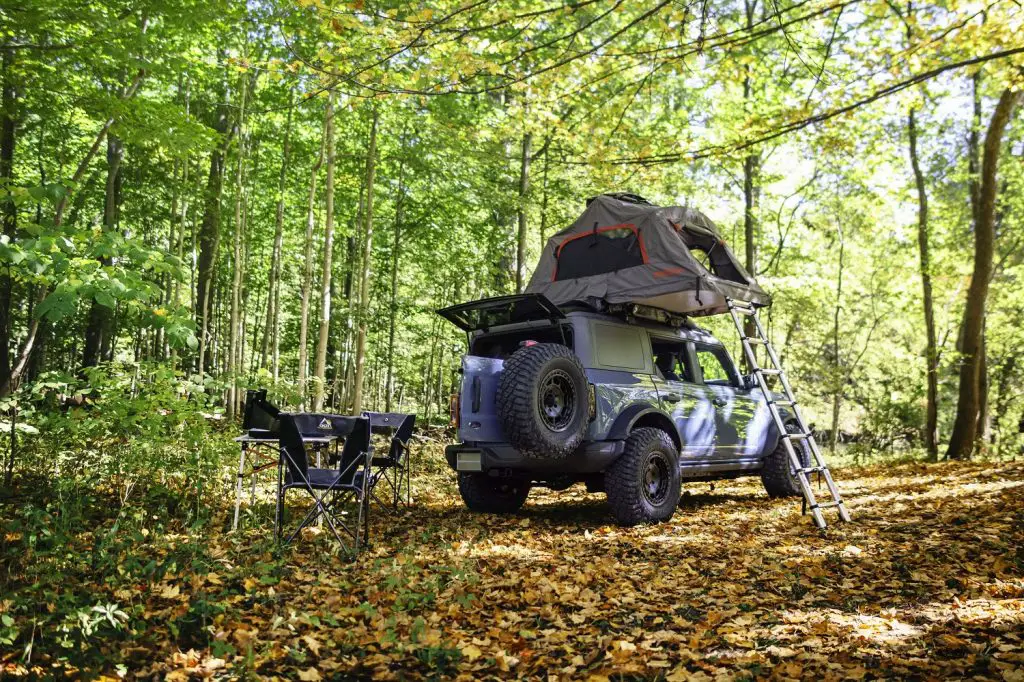 We've seen a couple of different door designs for the new Bronco emerge since its unveiling in July, including a set of "donut" doors present on an early prototype, as well as a set of tube doors that give a more open-air feel. However, while the tube doors are already available as a factory accessory, as we reported last month, the donut doors don't appear to be headed to production.
The name "EZ Air" would certainly seem to hint at an open-air door design of some sort, whether it be a variation of the donut door design or the tube doors. Or, it could be something completely different. One thing is for certain – quite a few Bronco reservation holders were disappointed by the automaker's decision to not offer the donut doors, so the demand for such an accessory certainly seems to be there.
As of right now, it's unclear how many 2021 Ford Bronco factory parts and accessories will be available when order books open next month, nor which ones will be available. However, Ford is likely working hard to ensure the selection is as broad as possible. And as we reported last month, customers will be able to roll the cost of some of those parts and accessories into the purchase or lease of their Bronco, which will undoubtedly make them even more popular.
We'll have more on this new trademark as soon as it's available, so be sure and subscribe to Ford Authority for more Ford Bronco news and 24/7 Ford news coverage.