Over the years, we've seen just about every kind of police chase one might imagine – from those involving celebrities to ones with wannabe police cars, economy cars, and even pickup trucks. But one thing we've never seen is a police chase involving a ridiculously large Ford 6×6 truck of any kind. That is, until now.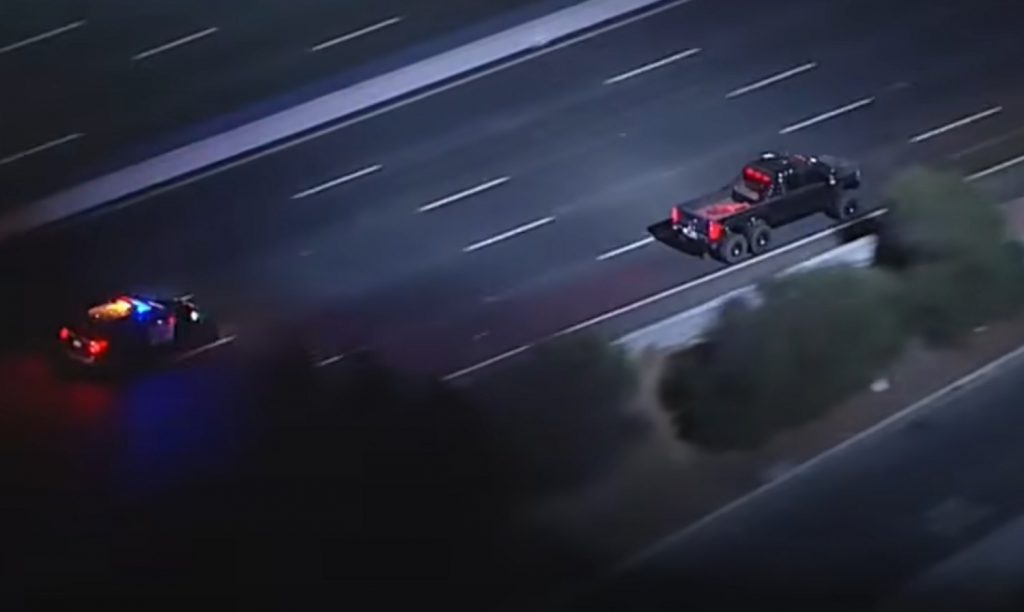 The Ford Super Duty F-550 six-wheeler in question wasn't being driven by its owner, however, who just so happens to be Christopher Comstock, or DJ Marshmello, as he's better known. Comstock had taken his custom rig, which was built by the Diesel Brothers, in for service at a local Ford dealer. A prospective thief jumped at the chance to give the massive rig a test drive, and the chase was on.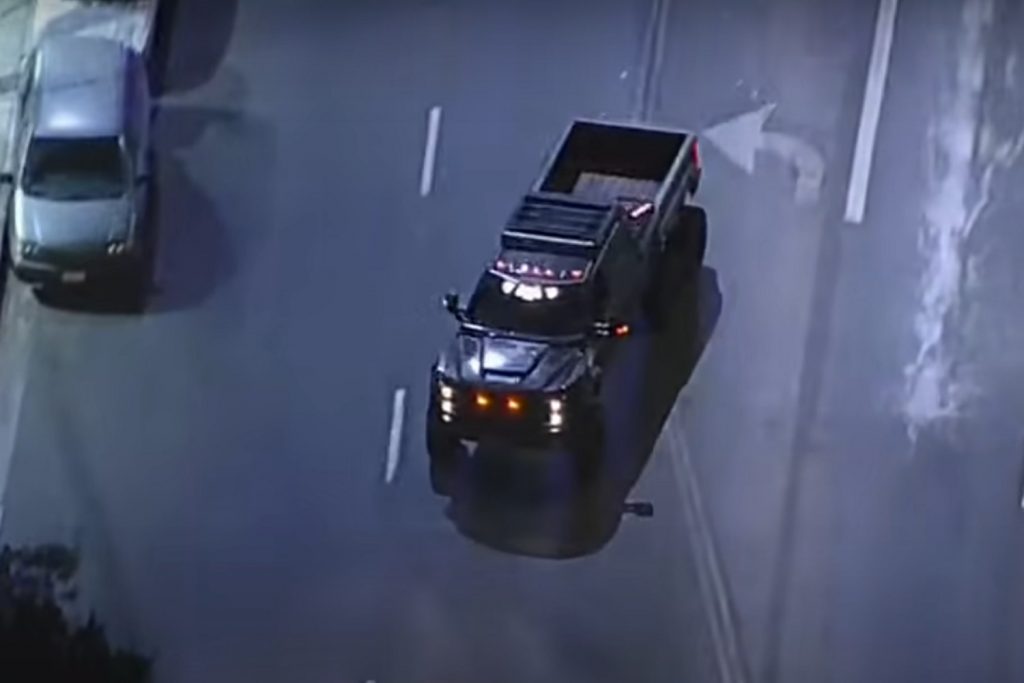 Sitting up high on a lifted suspension with giant knobby wheels and tires doesn't exactly help this ultra-long Ford 6×6 truck in the corners, which makes the simple act of changing direction rather difficult. Thus, this chase is pretty humorous to watch, as the big truck is about as graceful as us trying to do some ballet dancing.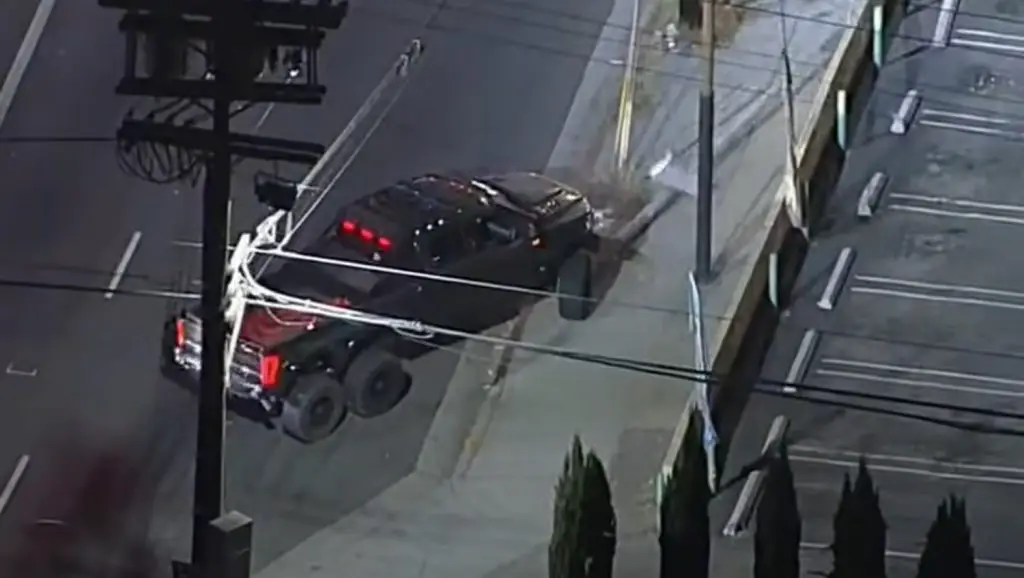 The truck does easily crest 100 miles-per-hour on the freeway, however, before exiting onto a side road. But with multiple police cruisers in pursuit, as well as a helicopter, the driver just never stood much of a chance, even if he took some unpaved trails to try and get away. Ultimately, the chase ends after the driver cuts through a fast food restaurant's parking lot, only to misjudge his turning radius and smash into a light pole.
All of which pretty much proves what we already knew – a 6×6 might be an awesome truck to look at and cruise around in, but it isn't the best choice for someone trying to evade the law.
We'll have more wild videos like this to share soon, so be sure and subscribe to Ford Authority for the latest Ford F-Series news and non-stop Ford news coverage.