Summer may be over, but that doesn't mean we aren't still seeing some waterside shenanigans happening across the globe. The latest of which involves all three of the big Detroit automakers' pickups and their owners out trying to enjoy a day on the beach. However, this video kicks off with a Chevrolet Silverado stuck in the water with a Dodge Ram attempting to free it from its precarious situation before a Ford F-150 comes to the rescue.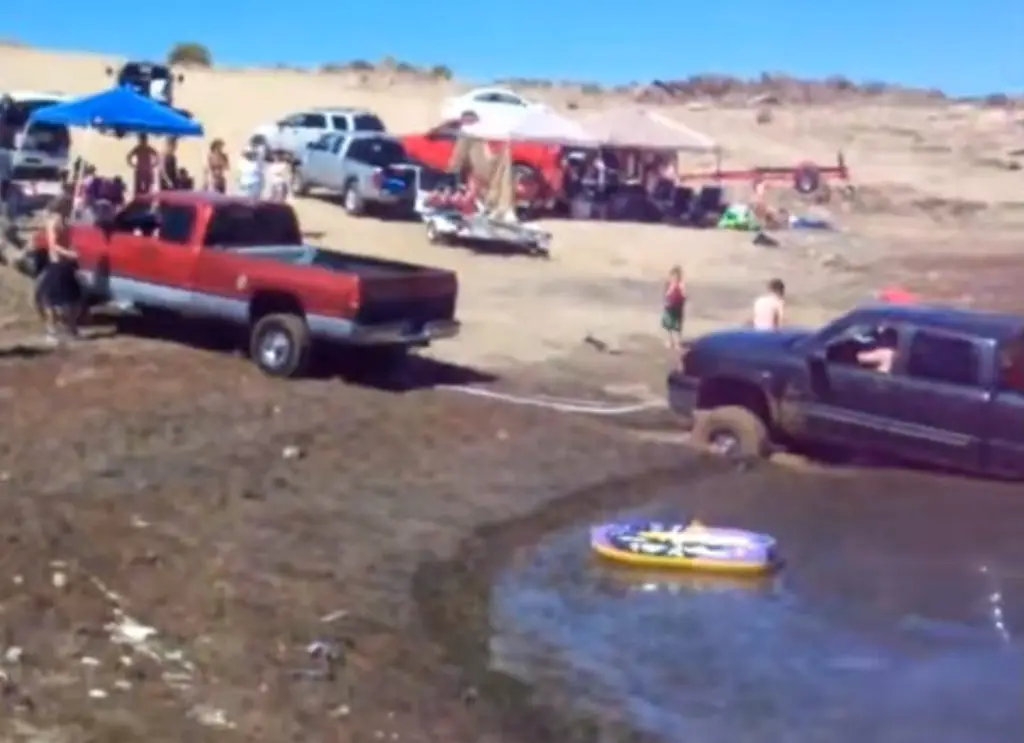 Yes, the poor old Dodge gives it a solid try, but just can't budge the Silverado, which found itself stuck after trying to load up a jet ski. Both trucks are 3/4 tons, and the Chevy is running a 6.6L Duramax diesel and big knobby tires, none of which help it much in this case. Those tires are halfway buried up front and 100-percent buried in the rear, which means that the Bow Tie driver probably overdid it a bit trying to extract his truck from the sand.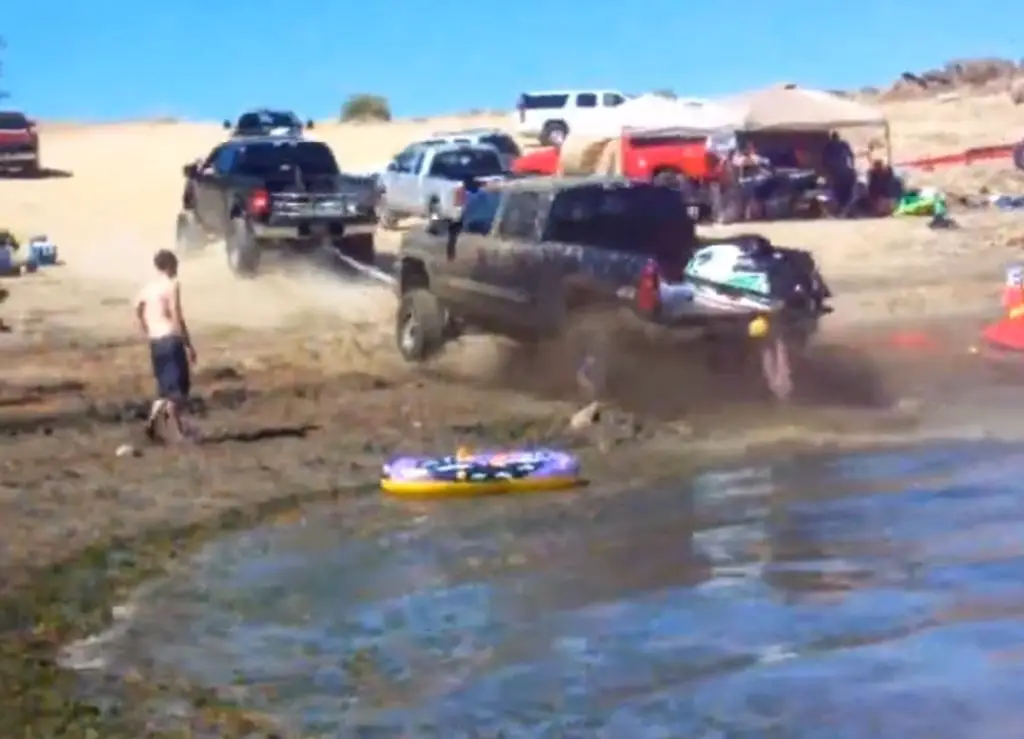 Unfortunately, the Ram does essentially the same thing while trying to pull it out. The tires just spin endlessly, and neither truck goes anywhere. Thus, the Dodge driver gives up and makes room for a lifted Ford F-150 to give it a try. At first, it doesn't look like the Blue Oval pickup will have much better luck, however.
Warning: there is some strong language in the video, so if that sort of thing bothers you, watch it on mute.
But then, the Ford backs up a bit and gives it another try, and the Chevy immediately emerges from its watery grave. Hilariously enough, it also loses its jet ski, which falls out of the back of the truck in the process. On the bright side, this extraction could have cost the Silverado owner some money if he had to call in the professionals, so he's lucky there was a Ford on hand to save the day.
We'll have more humorous videos like this to share soon, so be sure and subscribe to Ford Authority for the latest Ford F-Series news, Ford F-150 news, and continuous Ford news coverage.