The Blue Oval created the Ford Focus RS to offer a high-performance compact that would take on other high performance compacts from Japan and Germany. In retrospect, the Dearborn-based automaker may have set its sights too low. That line of thinking appears to sync up with what British automotive personality Richard Hammond believes, because based on the official trailer for The Grand Tour Presents: A Massive Hunt, he picked Ford's beastly all-wheel drive hatchback to get him through some tough driving conditions in Madagascar. But to accomplish that goal, he outfitted it with a pretty wild modification: tank tracks.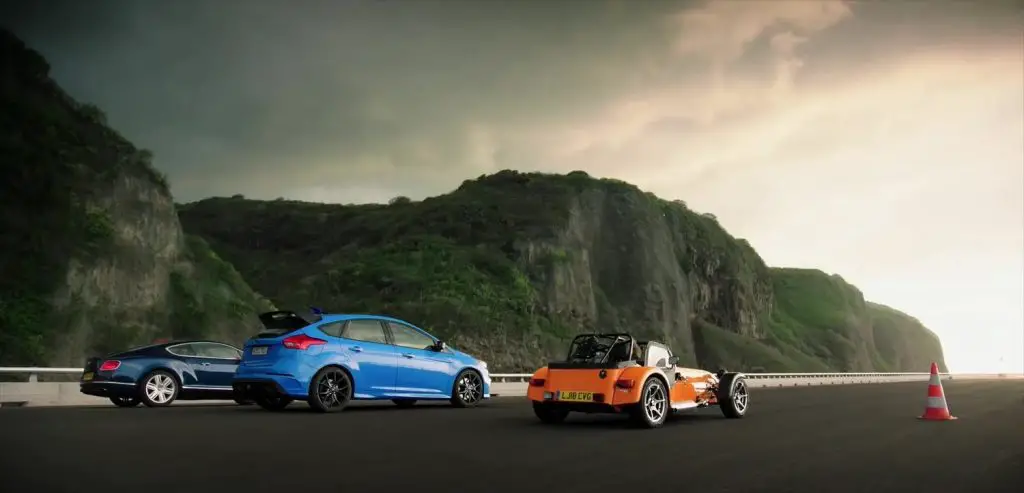 The Ford Focus RS appears alongside a Bentley Continental GT and a Caterham Seven at the start of the trailer for the upcoming season. We're pretty confident that the automakers responsible for these three vehicles never intended for them to be pitted against one another in a standard race or hare-brained off-road excursion. But Jeremy Clarkson, James May, and Hammond are not ones to let a good opportunity go to waste.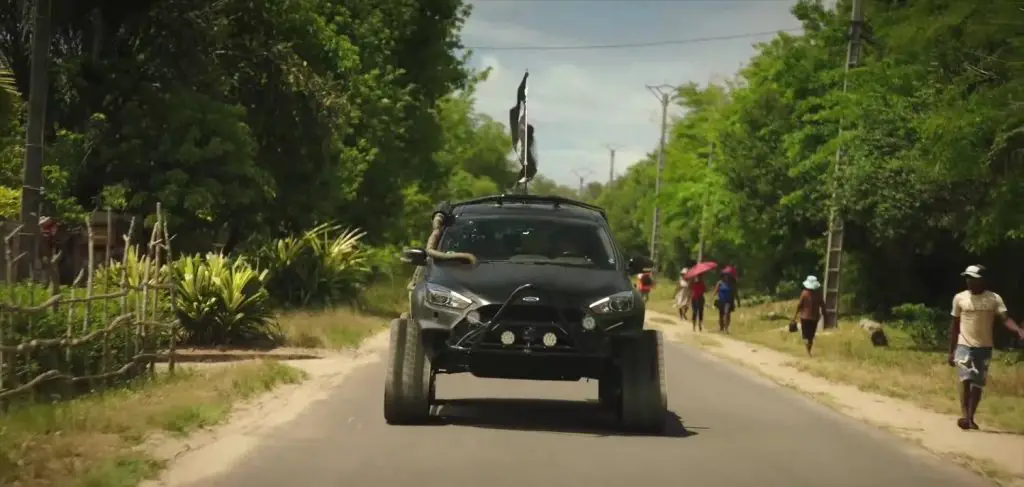 At some point during the season, it seems the group is forced to modify their vehicles for off-road use in order to partake in a good ol' fashioned treasure hunt. Clarkson chooses the Bentley while May goes with the Seven. Hammond may have made the smartest choice by going with the Ford Focus RS, because it looks like their Madagascar excursion will take them to places far off the pavement.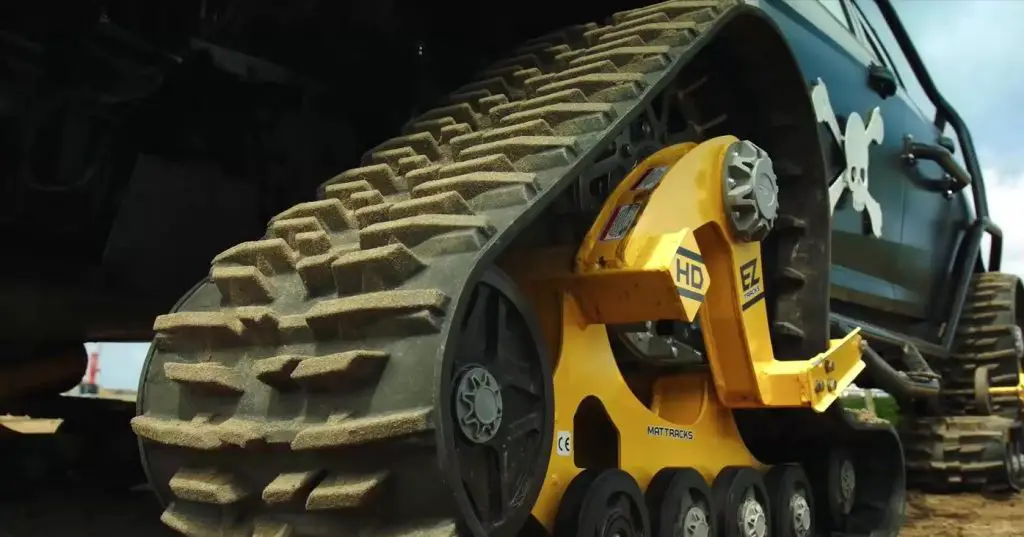 Although the all-wheel drive hatchback comes equipped with the 350 horsepower Ford 2.3L EcoBoost I-4, that power is meaningless if it can't propel the Ford Focus RS forward. To compensate, Hammond appears to have jettisoned the standard wheels for some tank tracks. He also gave it a matte black paint job and slapped some pirate-themed wares on it for good measure.
Whether or not those tank tracks help him out in the end remains to be seen. And based on the available footage, they may have actually impeded his progress. Then again, none of these cars were designed to be thrown into conditions far more suitable for something like a Ford Bronco. But that's part of the fun isn't it? We'll find out what happens to the Ford Focus RS when The Grand Tour Presents: A Massive Hunt hits Prime Video on December 18th, 2020. We can't wait.
We'll have more modded Fords to share with you soon, so subscribe to Ford Authority for all the latest Ford Focus news and around-the-clock Ford news coverage.