The Ford Escort RS Cosworth, a rally car homologation version of the fifth-generation European Escort, is undoubtedly an iconic car. Very few road-going Cosworths were ever produced, but it's still one of the most beloved models ever made, as well as one of the most easily recognizable, thanks to its giant "dual-stack" rear wing, which was actually supposed to feature three stacks. It was an unforgettable design and one that artist Abimelec Arellano recently decided to apply to a Ford Mustang Cosworth.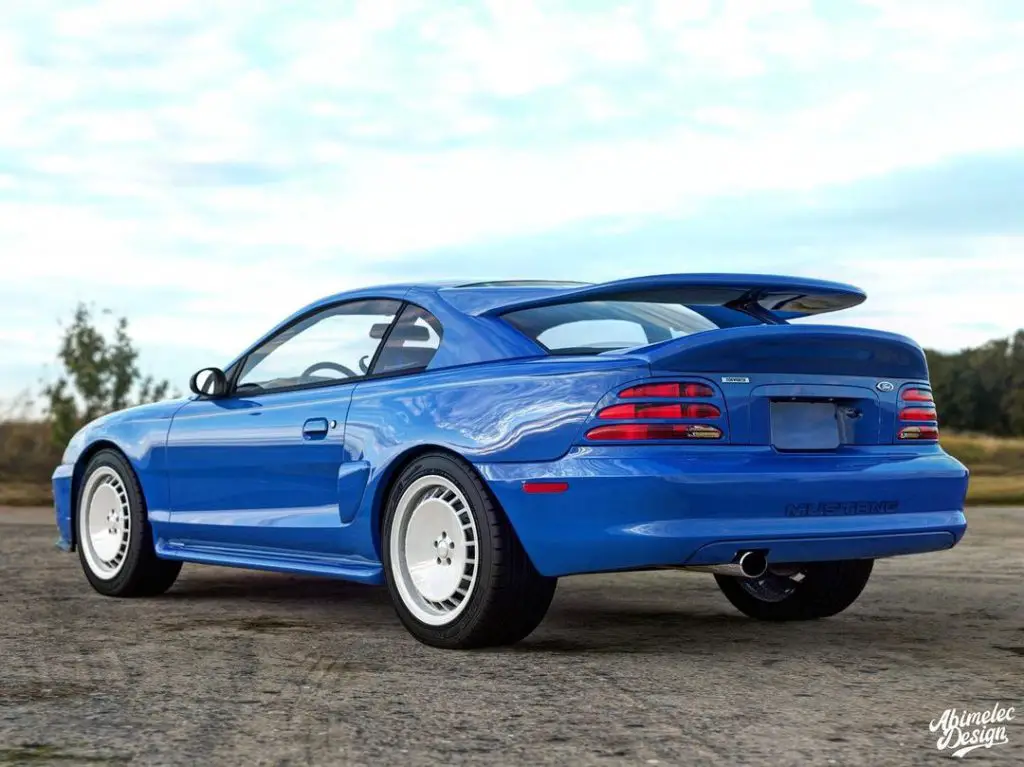 As is the case with most all renderings, this is nothing more than a "what if?" exercise that will obviously never happen. Unless someone decides to actually take an SN95-gen Ford Mustang and bring it to life as a one-off, of course. Considering the fact that this Ford Mustang Cosworth rendering actually looks pretty cool, we wouldn't be surprised if they did.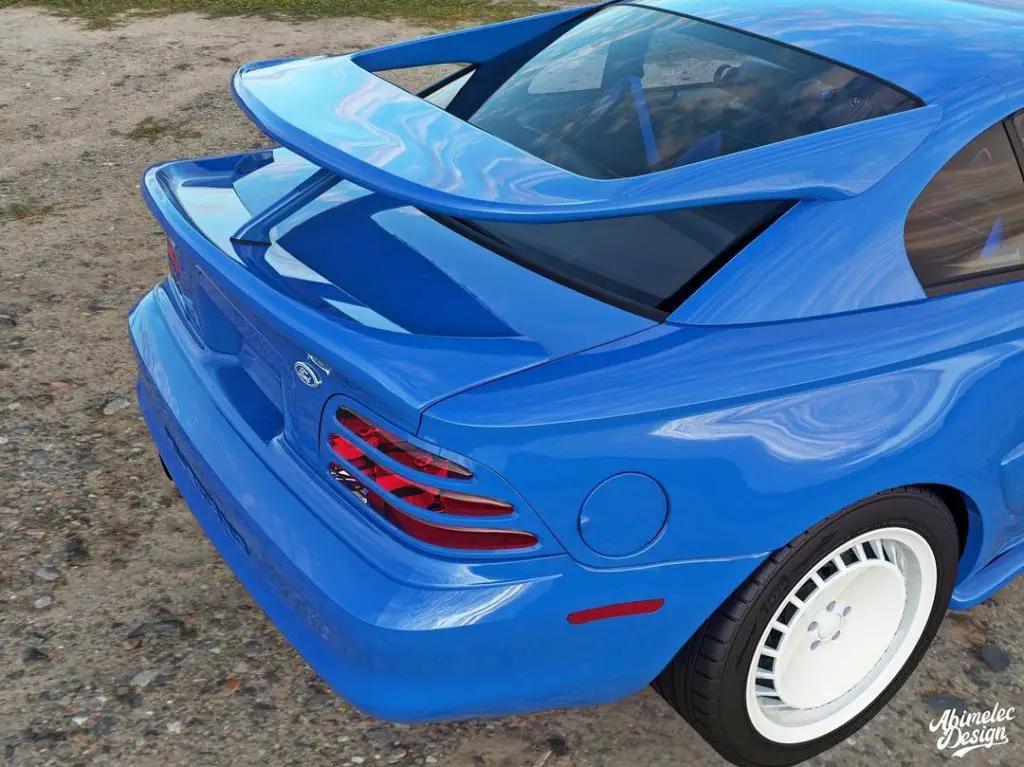 As Arellano points out, Ford never really tried to bring the Cosworth's flair to the U.S., and these renderings pretty much theorize what would have happened if it did. The theoretical Mustang Cosworth would utilize the same 2.0L, YB turbo four-cylinder engine as its Escort brethren, along with its iconic wing and unique wheels.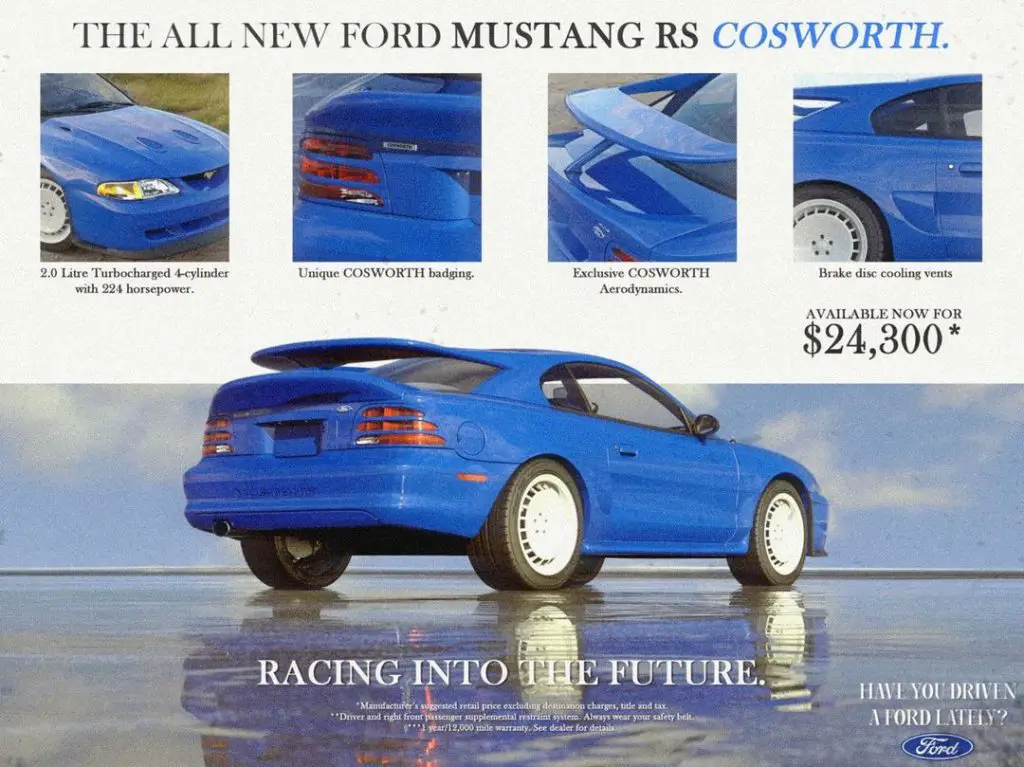 Arellano transformed the Mustang's rear side scoops into functional brake cooling vents, and added a bunch of Cosworth badging to further distinguish this special model. He even drew up an advertisement for the car that certainly makes us want to jump in a time machine, run down to the local Ford dealer, and bring one of these rally Mustangs home.
View this post on Instagram
That won't be happening, obviously, but this little exercise does prove that perhaps it should. And we imagine that we won't be the only ones who feel that way, either.
We'll have more cool renderings like this to share soon, so be sure and subscribe to Ford Authority for more Ford Mustang news and ongoing Ford news coverage.