The S550 Ford Mustang offers a lot of power for the money, whether one looks at the Mustang EcoBoost with the turbocharged 2.3L EcoBoost I-4 or the 5.0L Coyote V8 in the Mustang GT. But the Coyote is really what gets enthusiasts amped up. And for one owner in the greater Los Angeles area, the power seems to have been a bit too much to handle, sending the pony down a rather steep mountainside. While the occupant miraculously survived, the same could not be said of the Mustang, which plummeted quite far before coming to a rest at the bottom of an embankment.
The late model Ford Mustang GT required an extraction by Pepe's Towing Service, a towing company that specializes in difficult recoveries. And this particular wreck required some serious work to get to, as it was located near the bottom of a steep mountainside drop. To help with the effort, the tow truck operator utilized a drone to help him better determine how his team might pull the Mustang back to civilization.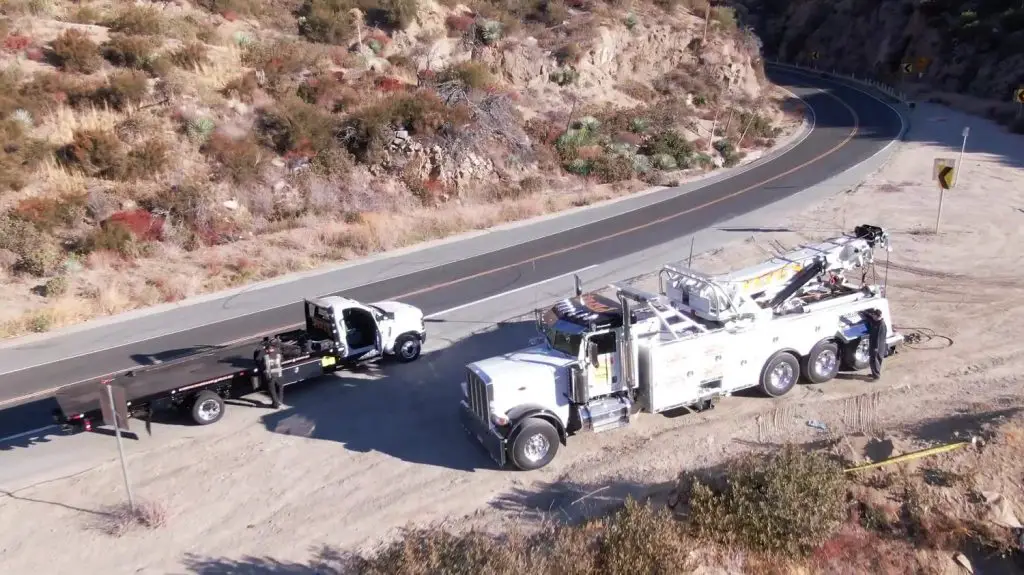 That effort required the use of a very impressive beast. The company purchased a 2019 Peterbuilt 75-ton Rotator in December 2018 to tackle this exact type of situation. It's essentially a truck designed around a large crane. It currently bears the distinction of being the only 75-ton rotator in LA County. The team also brought along a standard flatbed truck, so they could tow the wrecked Ford Mustang GT away.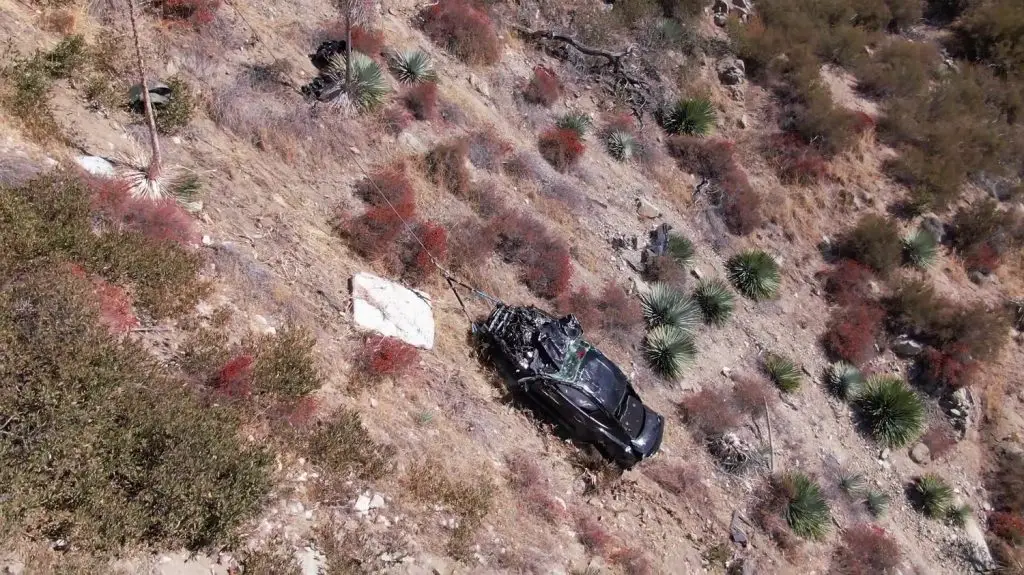 Fortunately, the operation was a success. Although the Ford Mustang GT was located quite a distance away from the road, the operator managed to flip the pony car by tying two straps to both passenger side tires, and the Peterbuilt then pulled the Mustang up the embankment.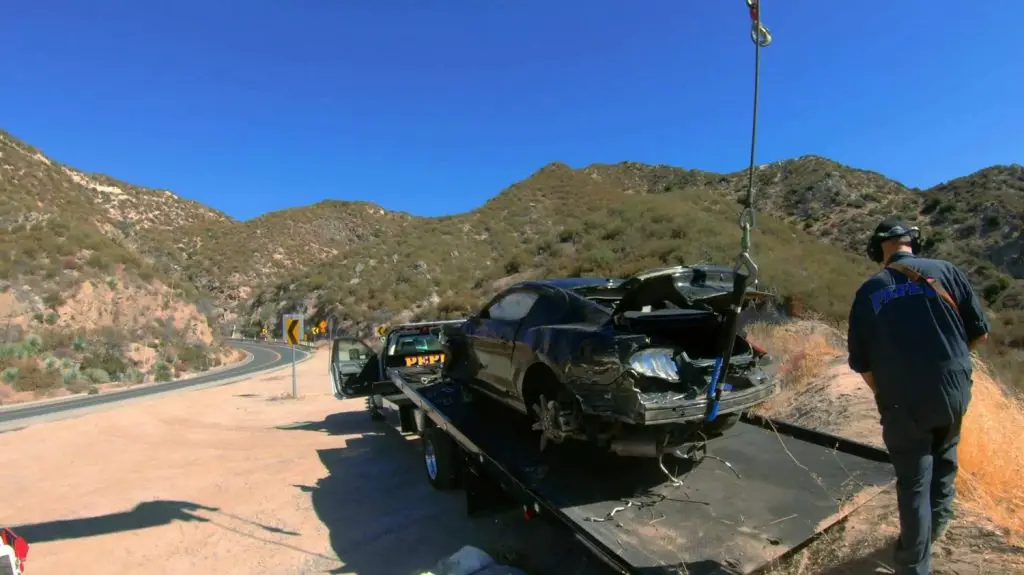 The flatbed then maneuvered into position to accept the wreck. Clearly, the Ford Mustang GT sustained a terminal amount of damage. The front end got completely pulverized while the roof lost its structural integrity. But the passenger compartment remained surprisingly intact, which is probably why the driver walked away with only minor injuries.
Overall, the video should serve as a cautionary tale for anyone looking to push their Mustang (or any car, for that matter) to the limit. In a controlled setting, such behavior is acceptable. However, things can quickly turn dangerous on the open road, with harsh consequences for drivers, and the cars themselves. Luckily, the pony did its job in sacrificing itself to protect the driver.
We'll have more on all things Mustang soon, so subscribe to Ford Authority for the latest Ford Mustang news and around-the-clock Ford news coverage.