By now, we're quite familiar with Ken Block's Ford Mustang Hoonicorn, the 1,400 horsepower, all-wheel-drive destroyer of tires. It seems hard to believe that any other vehicle out there could possibly keep up with this purpose-built road rocket, no matter what sort of measure we can conjure up. But if there is one, it's probably the one-of-one McLaren Senna Merlin edition.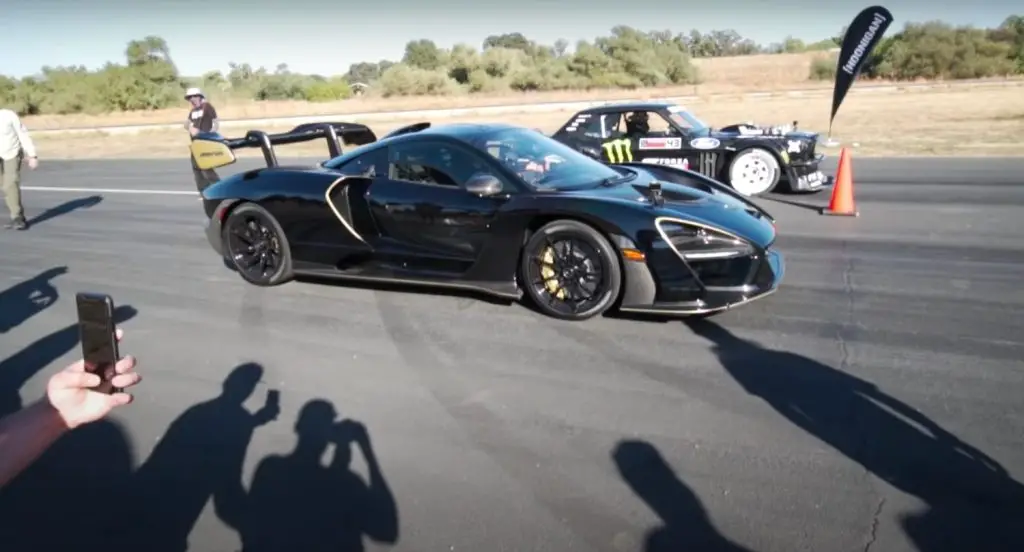 The Merlin part of that model comes from the nickname of McLaren's Special Operations paint guru, which means that it's sporting a very cool, heavily-flaked paint job. Otherwise, it's just a run-of-the-mill Senna, which is pretty special in its own right. Not only does the Senna bear the name of perhaps the greatest driving in the history of motorsports, but it also lives up to that name with some truly impressive specs.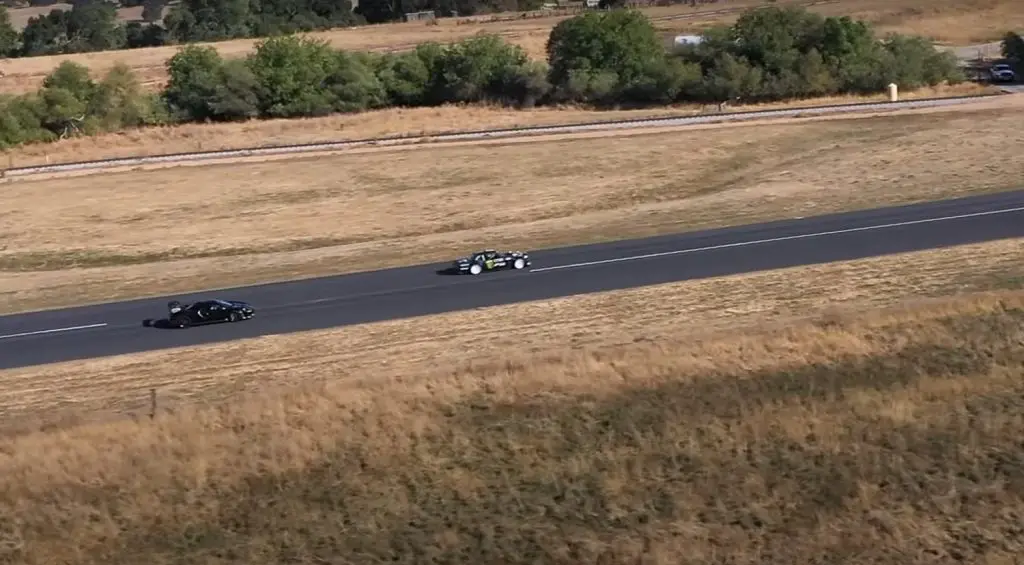 The Senna is powered by a twin-turbo 4.0L V8 that produces 789 horsepower and 590 pound-feet of torque. That propels the lightweight, 3,029-pound car from 0-60 in just 2.8 seconds and a top speed of 211 miles-per-hour. If all of that isn't impressive enough, the Senna also generates an astounding 1,800 pounds of downforce at 155 miles-per-hour thanks to its impressive aerodynamics.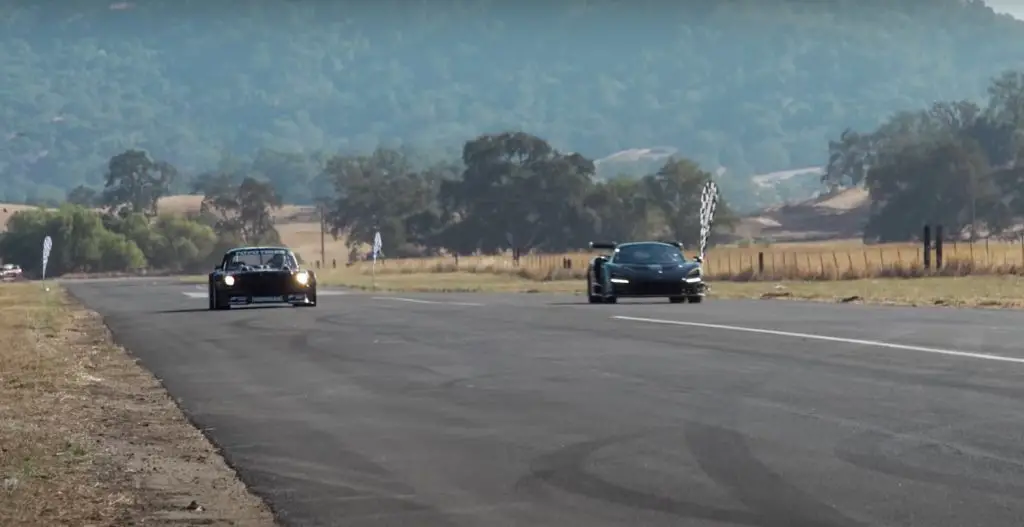 The Ford Mustang Hoonicorn, on the other hand, is more of a hammer compared to the precision piece of equipment the Senna is. It's powered by a Roush Yates/Ford 410 cubic-inch V8 that wears two giant Garrett turbos and no intercooler, because it runs on meth. The engine's 1,400 horsepower is controlled via a sequential transmission and four 315-series Toyo R888R tires for supreme amounts of grip.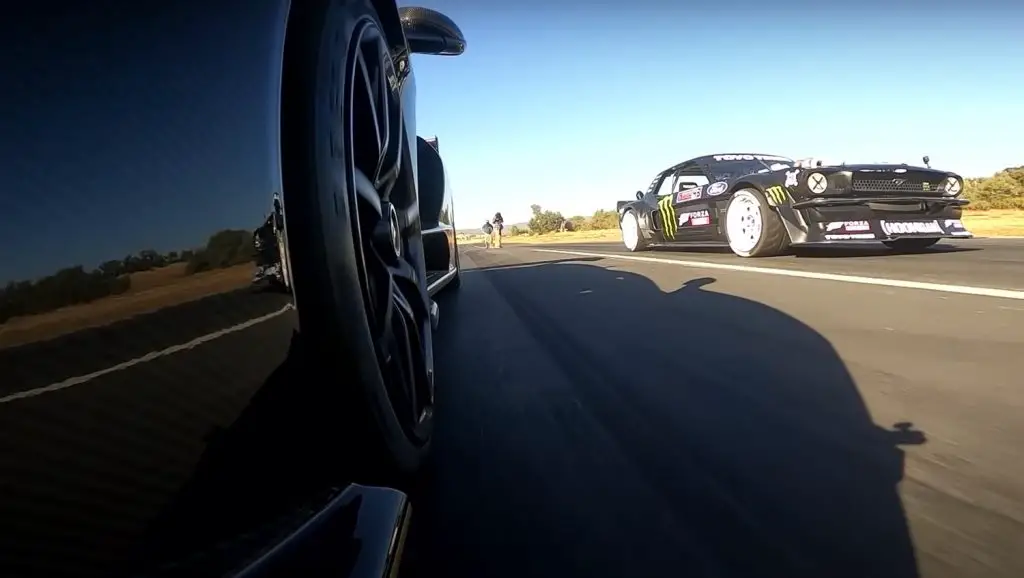 So can the one-million-dollar hypercar give the purpose-built Mustang a run for its money in a straight line? Well, the answer is a resounding no. In fact, this race isn't even close, as the Hoonicorn rockets off the line to an early lead and only increases that gap considerably by the time the two cross the finish line.
It's an impressive performance indeed, and one that really puts the sheer speed of Block's Hoonicorn into perspective. Even the mightiest of modern hypercars can't compete with it, and that speaks volumes about what his team has created.
We'll have more cool videos like this to share soon, so be sure and subscribe to Ford Authority for more Ford Mustang news and around-the-clock Ford news coverage.