Right now, a variety of Ford Mustang models produced at the Ford Flat Rock Assembly Plant come equipped from the factory with Michelin Pilot Sport Cup 2 tires. However, Ford Authority has learned that these models are not produced during the cold winter months in Flat Rock, Michigan, for a couple of reasons.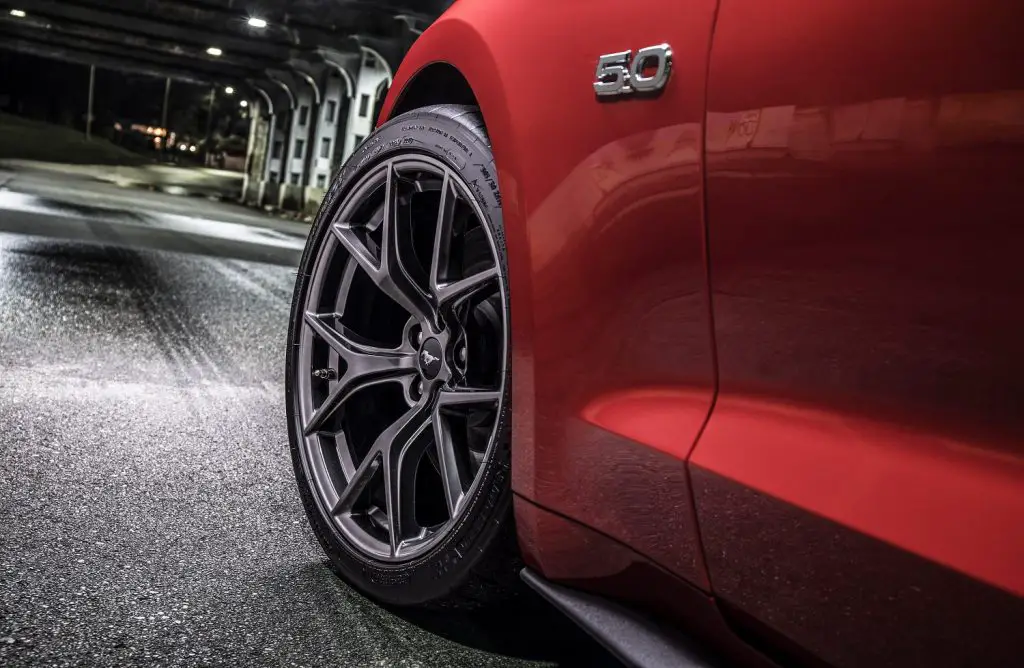 For starters, Michelin's Pilot Sport Cup 2 tires feature a very soft compound, which itself presents two problems in very cold temperatures. For one, at the end of each vehicle's certification run, the vehicle can slip in cold weather. This means that when it's time to load the Mustang on the rail car for delivery, it can slide down the loading ramp, which is positioned at a steep angle.
Ford Mustang Models Equipped With Pilot Sport Cup 2 Tires

| Model | Front Tire Size | Rear Tire Size |
| --- | --- | --- |
| Mach 1 w/ Handling Package | 305/30 | 315/30 |
| Performance Package 2 | 305/30 | 305/30 |
| Shelby GT350 | 295/35 | 305/35 |
| Shelby GT350R | 305/30 | 315/30 |
| Shelby GT500 w/ Carbon Fiber Track Package | 305/30 | 315/30 |
For these reasons, Ford does not/will not produce Mustang models equipped with Pilot Sport Cup 2 tires – a list that currently includes the discontinued Performance Package 2, Shelby GT350 and GT350R, GT500 with the optional Carbon Fiber Track Package, along with the forthcoming Mach 1 with the Handling Package – in the months of November, December, January, and February. This means cars equipped with the PSC2 rubber stop production at the end of October, and don't resume production until March. However, this schedule is subject to change based on weather conditions.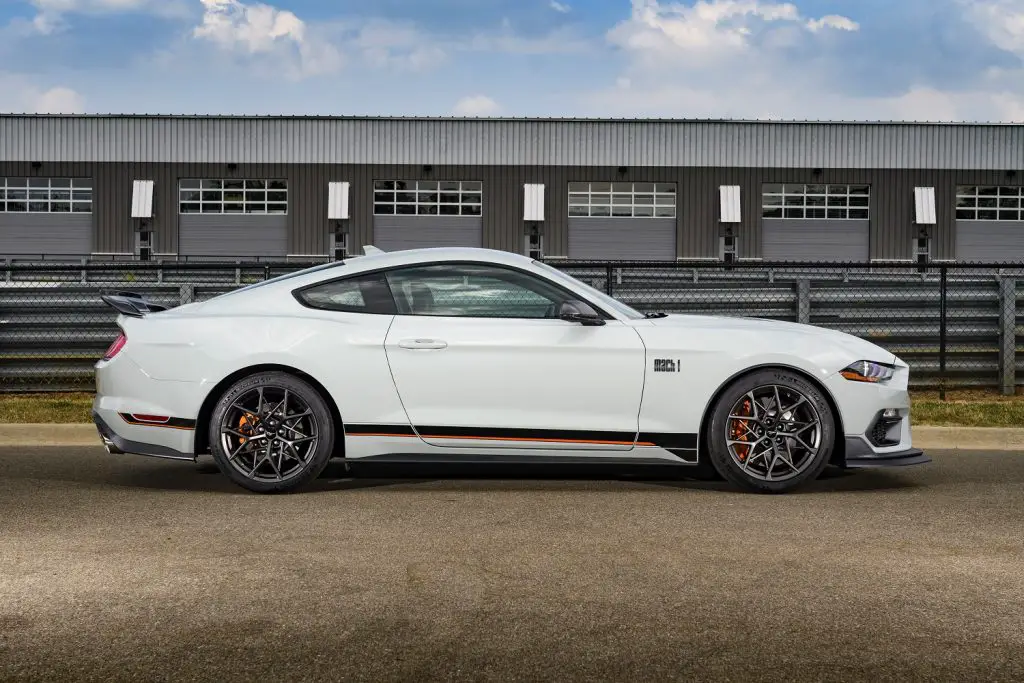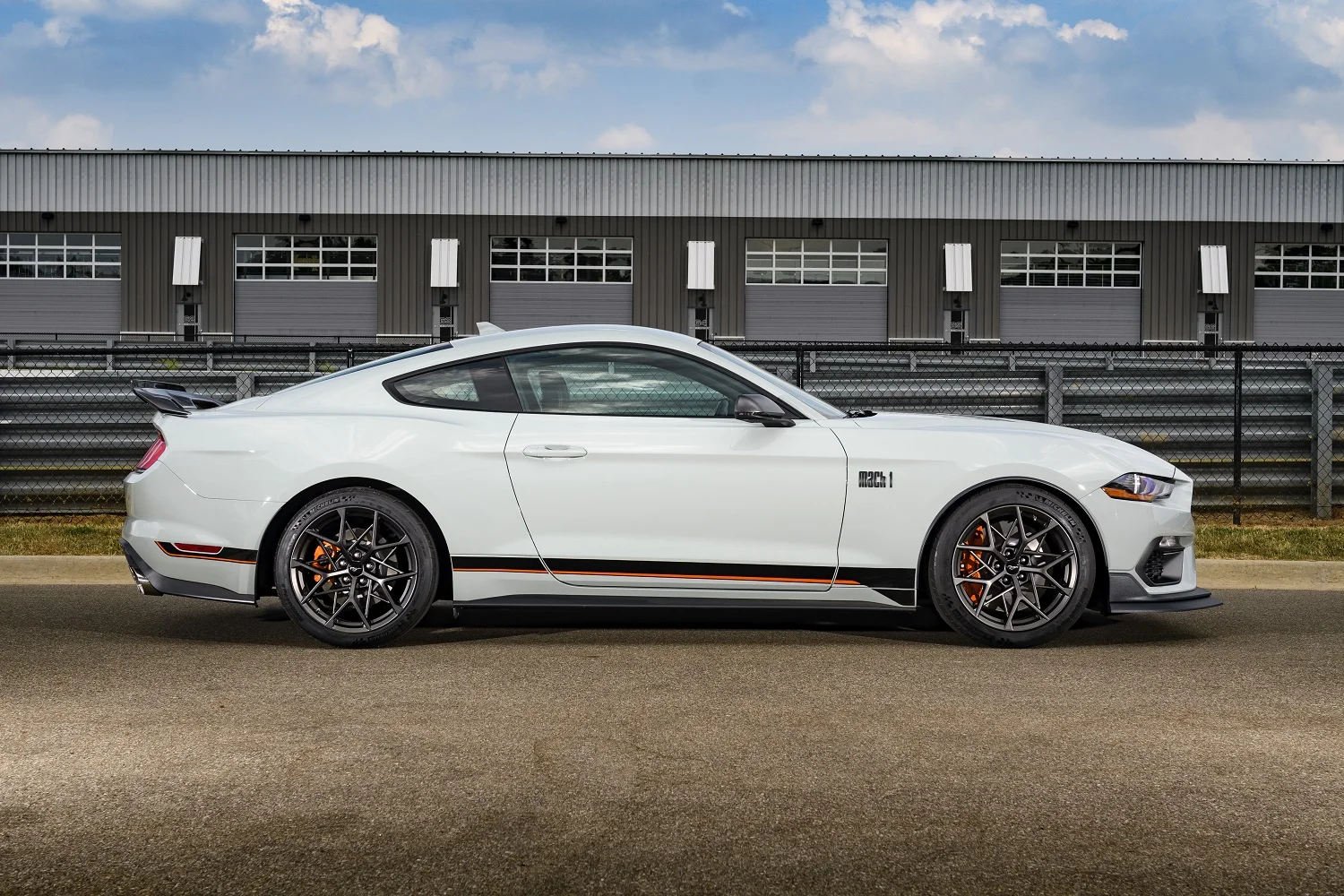 Like most high-performance summer-only tires, the soft compound Michelin's Pilot Sport Cup 2 tires are made from is not suitable for winter driving, as they harden when temperatures plunge in those months. This not only greatly reduces traction, but can also cause the tires to crack.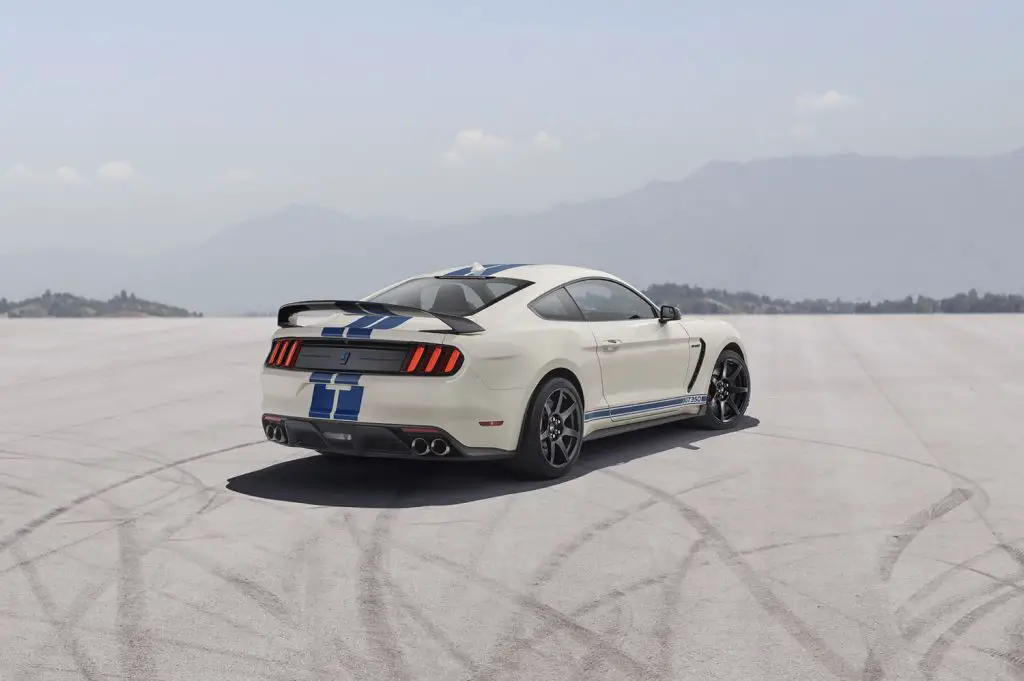 However, those characteristics also make the PSC2 an excellent warm weather, track day tire. It was originally designed in partnership with Mercedes-AMG, Porsche, and Ferrari for some of those automakers' top-performing models, and has since become a staple on the most hardcore Ford track-focused Mustang packages and models of the last several years.
We'll have much more on the Mustang very soon, so be sure to subscribe to Ford Authority for more Ford Mustang news and ongoing Ford news coverage.