As if we needed to say it, the Ford Ranger Raptor is a highly capable off-road vehicle. But what if it could be outfitted to kick ass on the racetrack? That's what Ford Team Racing has embarked to find out by modifying a Ranger Raptor for that exact purpose. While the truck received an engine swap some time ago, it's still undergoing testing before it competes in the Thailand Super Series at the Chang International Circuit in Thailand's Buriram Province starting October 30th. That being said, it sounds pretty great so far.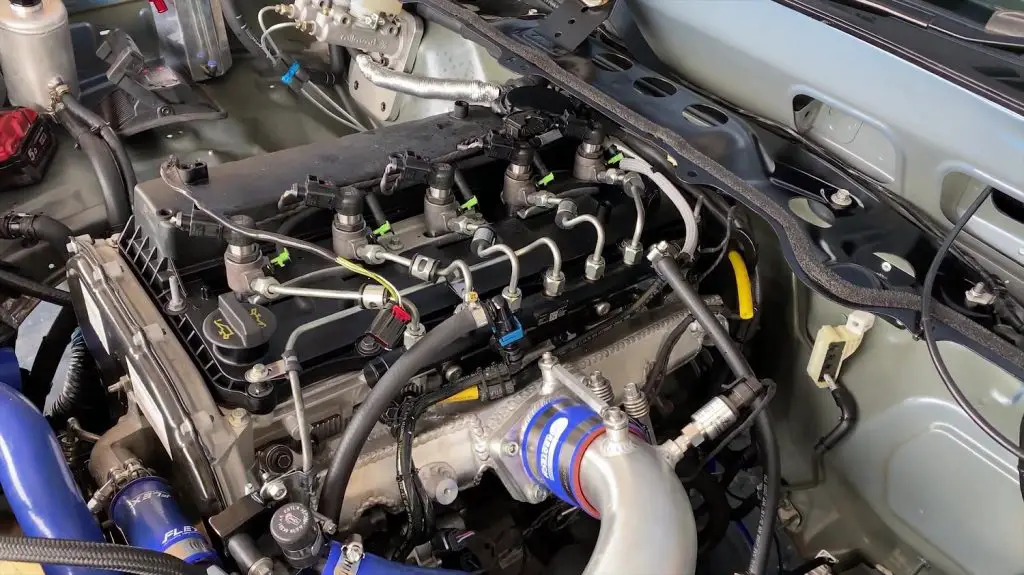 Although ostensibly a Raptor, the Ranger received a host of modifications to make it more capable on the race track. Stock Raptors are equipped with the Ford EcoBlue 2.0L I-4 Bi-Turbo diesel rated at 210 horsepower and 369 pound-feet of torque. But the team jettisoned that engine for a different Ford diesel powerplant.
The Ford Ranger Raptor racetruck now cradles the Ford Power Stroke 3.2L five cylinder turbodiesel, which is rated stock at 185 horsepower and 350 pound-feet of torque. However, the team clearly tuned it well beyond those ratings. The Ranger Raptor's stock six-speed manual stayed put. It's also very likely that the Ranger received a bunch of other modifications not mentioned in the video.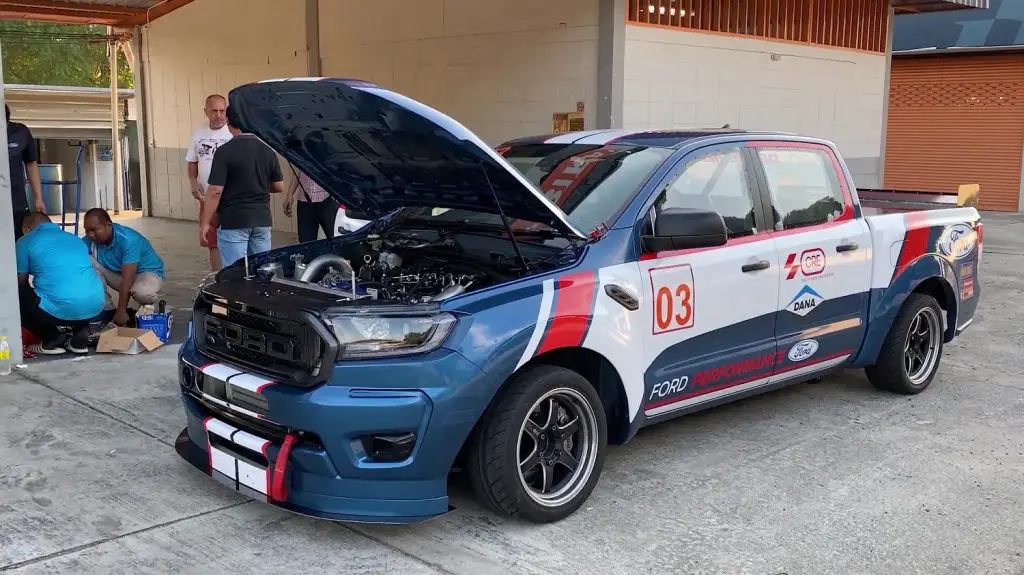 The Ranger also got lowered for racing duty. But perhaps the most visible change stems from the tires. The 245/40R17 rubber clearly doesn't belong on the Raptor, but regulations forced the team to go with the Ventus RS-4 all-season rubber. Either way, it does give the Ranger a unique stance, if not one that's a bit too narrow.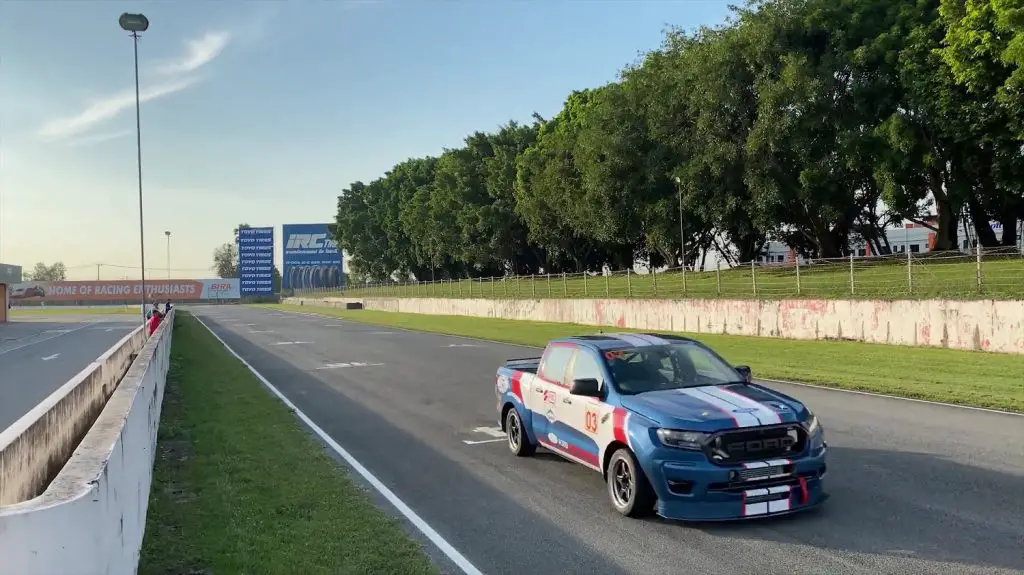 After some initial hiccups involving blown head gaskets, the Ranger Raptor successfully underwent several test laps. Overall, it seems ready to race against the likes of the Toyota Hilux and Izuzu D-Max. In fact, it will be the first factory-supported and built Ford Ranger to compete in the series. Hopefully, the team can pull off a win in the country where the Ranger Raptor initially debuted.
We'll have more Ford racing news soon, so be sure to subscribe to Ford Authority for the latest Ford Ranger news and non-stop Ford news coverage.