Since 2018, Ford has been hard at work converting the formerly abandoned Michigan Central Station into a 21st century innovation center and work hub. The automaker promised the site would be more than just office space for employees, and based on its recent outline for the station and the surrounding area, it seems like Ford is ready to deliver on that goal. Ultimately, Ford aims to develop the site into a fully inclusive network of buildings filled with walkable areas intended for use by the broader Detroit community.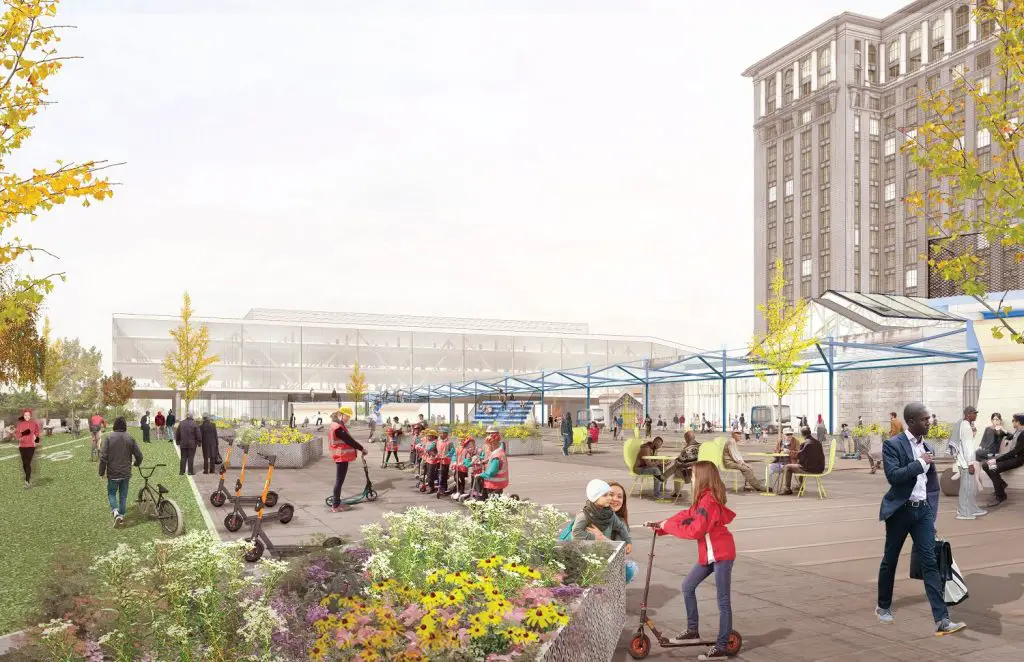 The plan was a product of an 18 month research and planning process that involved FoMoCo, the city of Detroit, and key members of the community. Based on feedback Ford gathered from residents, the plan will feature public amenities, ample green space, public art, and sections that can be used year-round. Beyond office space, the area will be designed to include retail shops and housing options, plus a day care facility and grocery store.
The 30-acre site will also adhere to a multimodal transit model. The paradigm does not place an emphasis on any one method of transport. Instead, it will accommodate walkers, bike riders, and other two-wheeled conveyances with multiple shared-use paths.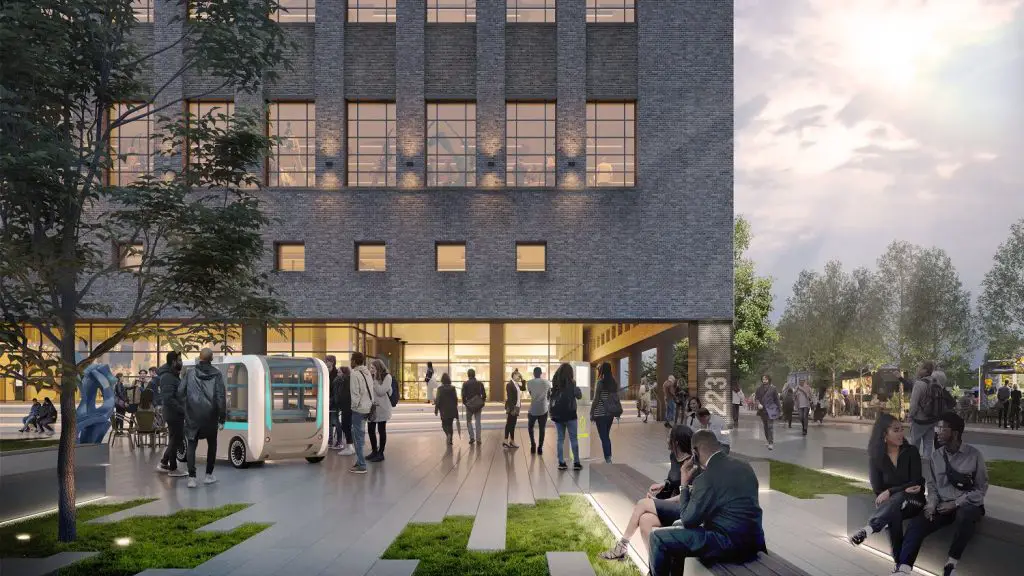 Michigan Central Station will anchor the entire property, but the site will feature multiple buildings centered around a flexible, mixed-use framework. The Book Depository will include co-working areas, hands-on labs, and innovation studios. Its large floor plans are expected to draw tenants who want a dynamic atmosphere that can easily accommodate their needs.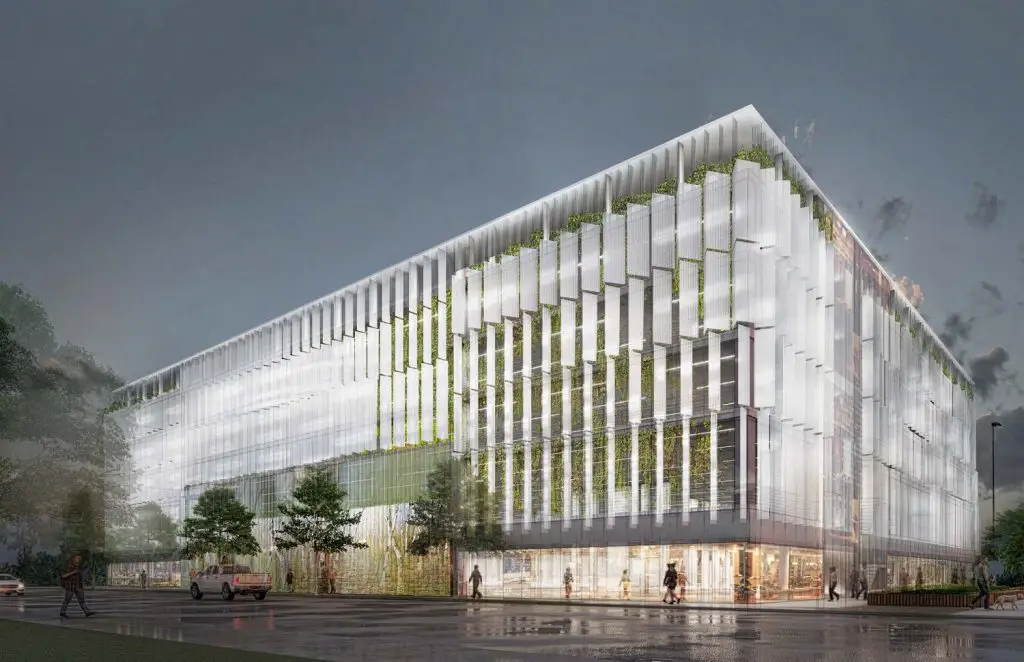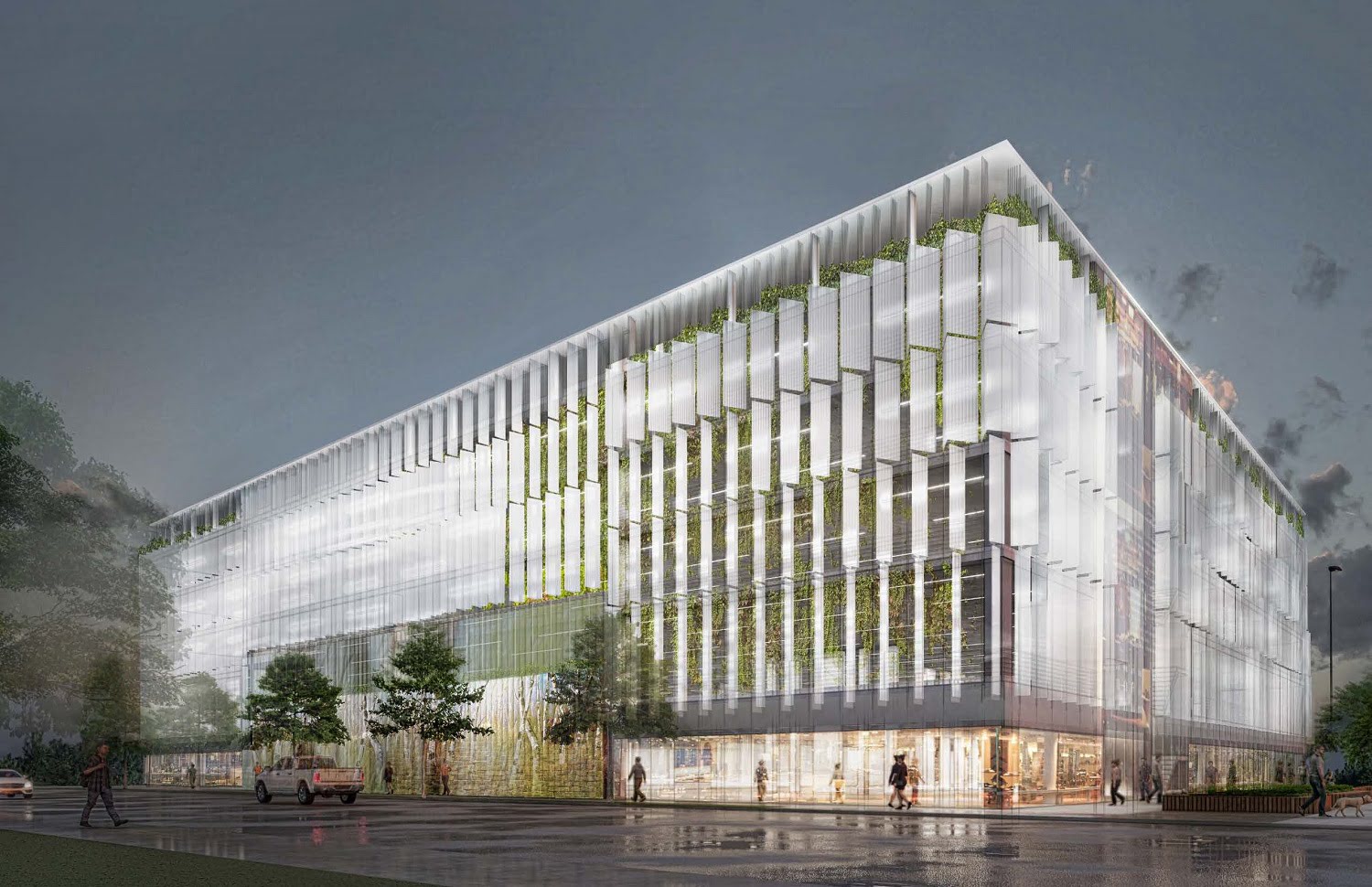 But Ford hasn't forgotten about its core products, as the site will also feature the Bagley Parking Hub. The building, which is positioned to the east of Michigan Central Station, will provide 1,250 parking spots for station workers. But it will serve as more than just a parking garage. Plans call for the building to offer micro-mobility solutions such as e-bikes and e-scooters. It will also host exterior artwork and feature interactive spaces for the public.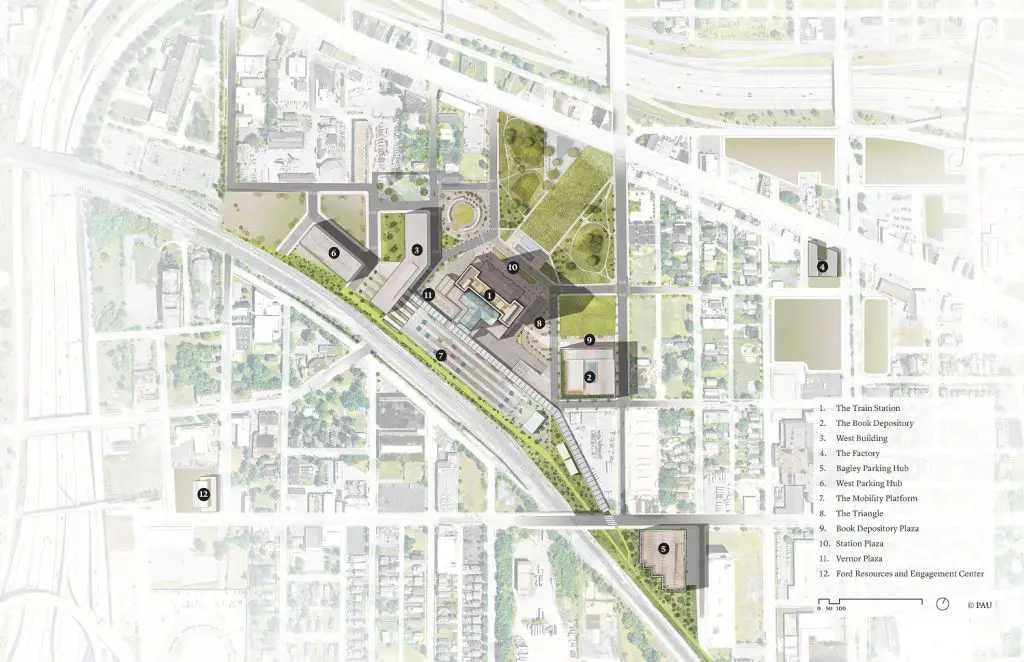 Every building within the complex will be integrated into a broader green space and walkable habitat that will convert existing infrastructure into pathways for visitors and workers. A set of abandoned elevated railroad tracks next to Michigan Central Station are set to be transformed into a mobility platform where Ford can test and demonstrate emerging technology. But the site is also being constructed with shared paths for pedestrians and cyclists.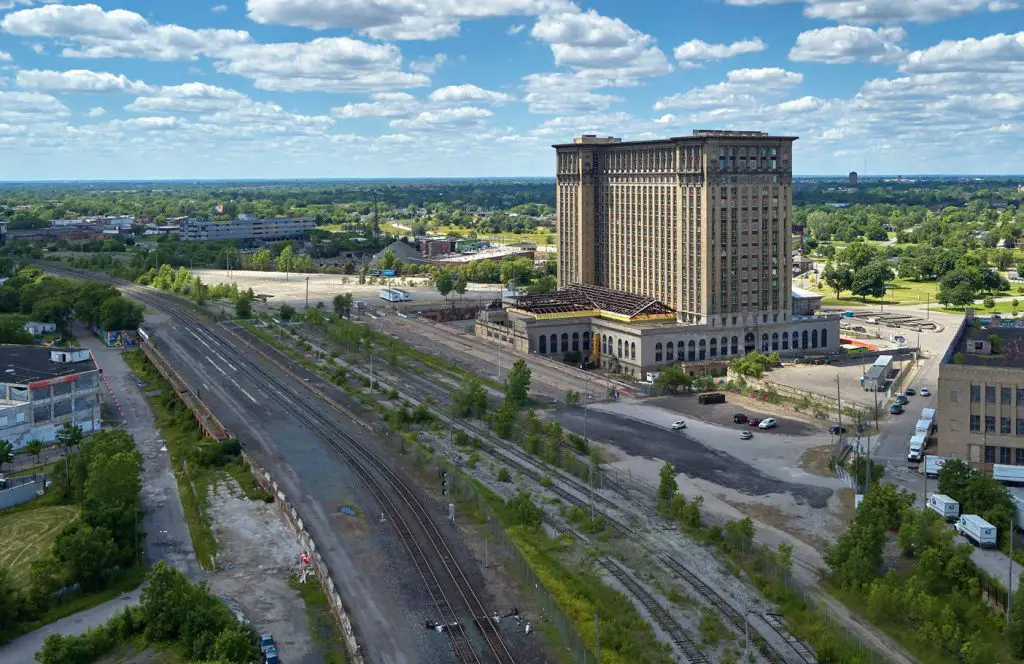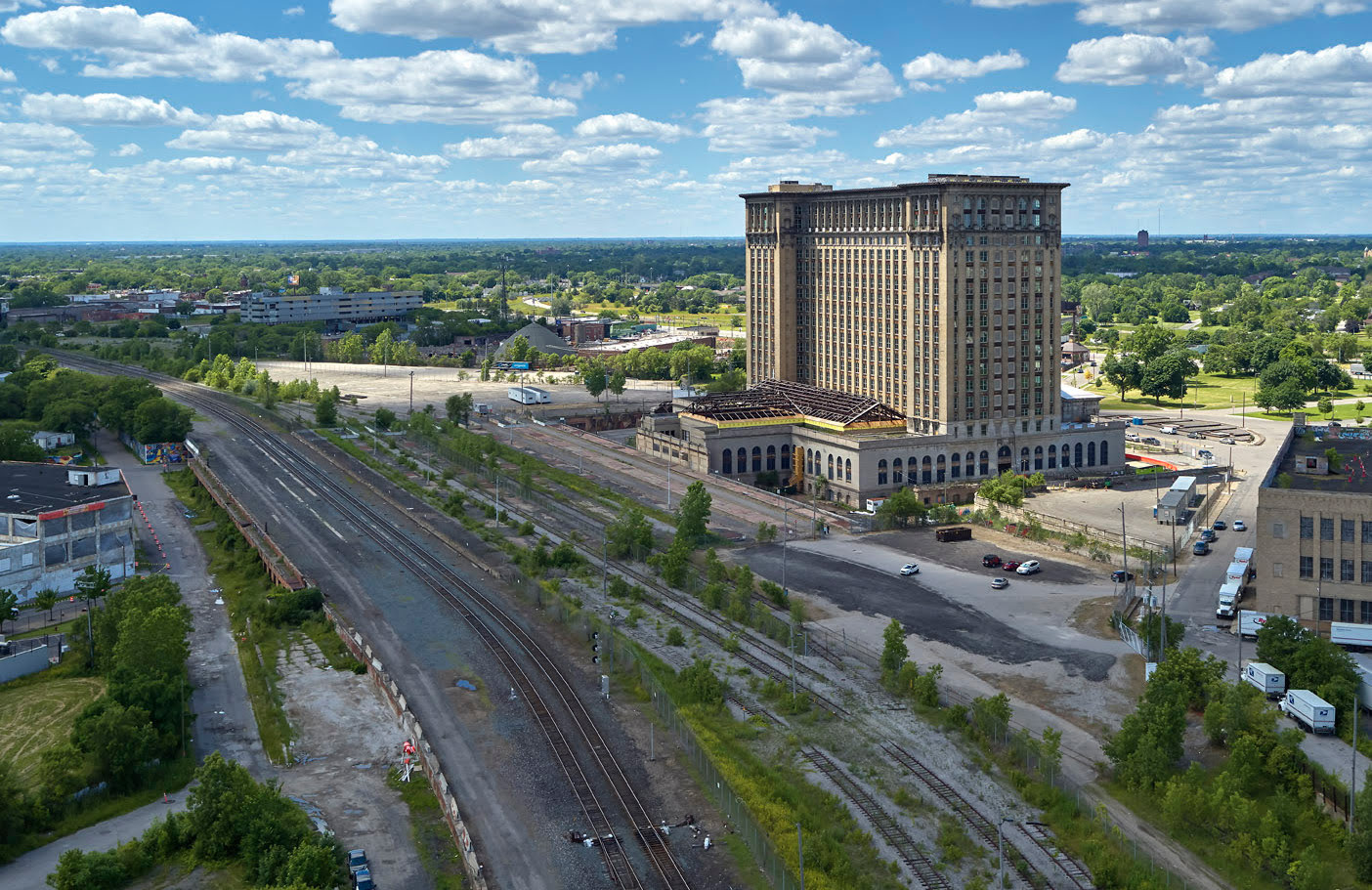 While Ford primarily purchased Michigan Central Station to serve as a modern workspace for its employees, the area will not be made into an an island unto itself, and residents should have access to the site within two years. The Book Depository and Bagley Parking Hub are expected to open in early 2022. Michigan Central Station, which is the most labor-intensive project within the complex, is still on track to open at the end of 2022.
We'll have much more information about Ford's restoration of Michigan Central Station and the surrounding area soon, so subscribe to Ford Authority for continuous Ford news coverage.