Ford purchased the iconic Michigan Central Station in 2018 as part of its plan to create dedicated office space for its mobility initiatives. Unfortunately, the building, which is situated in Detroit's Corktown neighborhood, decayed substantially since its closure in the 1980s. To revive it, The Blue Oval is using state-of-the-art 3D scanning technology, reconstructing the specific pieces needed to bring the historic edifice back to its former glory. This is a crucial part of the current phase of the project, presently focused on masonry and interior restoration.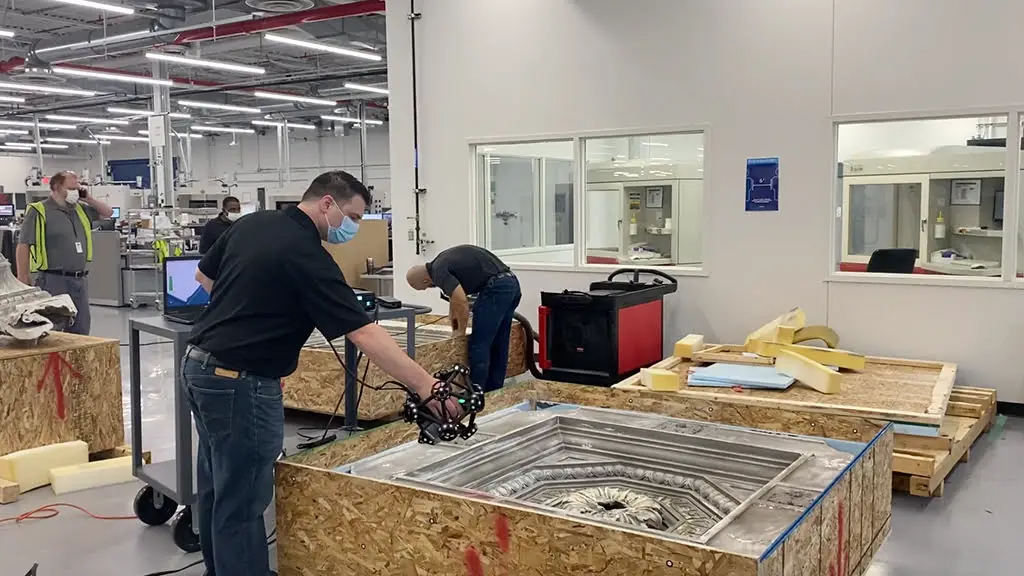 "When you dig into it, the bones are still there," said Garry Marshall, a Ford project manager involved in the restoration process. "We just have to get everything back into shape and bring back its luster from 1913."
An old building like the Michigan Central Station possess many unique elements that Ford cannot easily replicate. That's where the 3D scanners come in.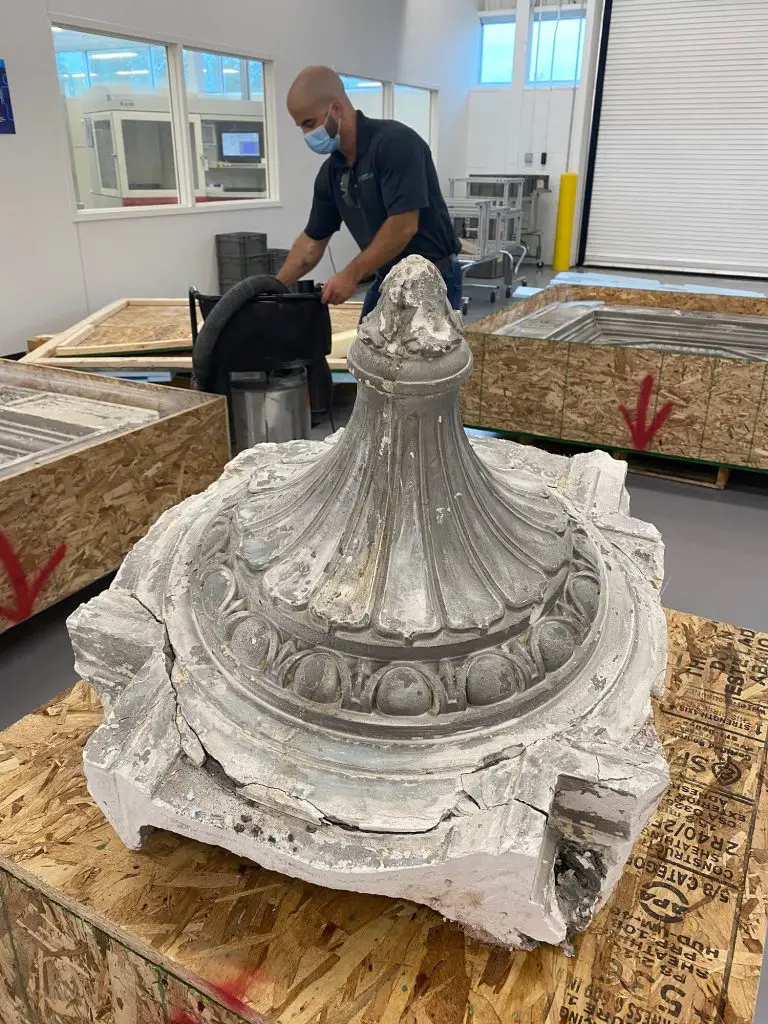 The scanners, which vary in size but are handheld in their smallest form, can measure objects roughly as small as a single piece of human hair. 15 laser crosses create a digital, 3D representation of an item. Chicago-based Computer Aided Technology (CATI), a longtime Ford supplier of 3D printing software and hardware, is assisting Ford with scanning the items at the Michigan Central Station.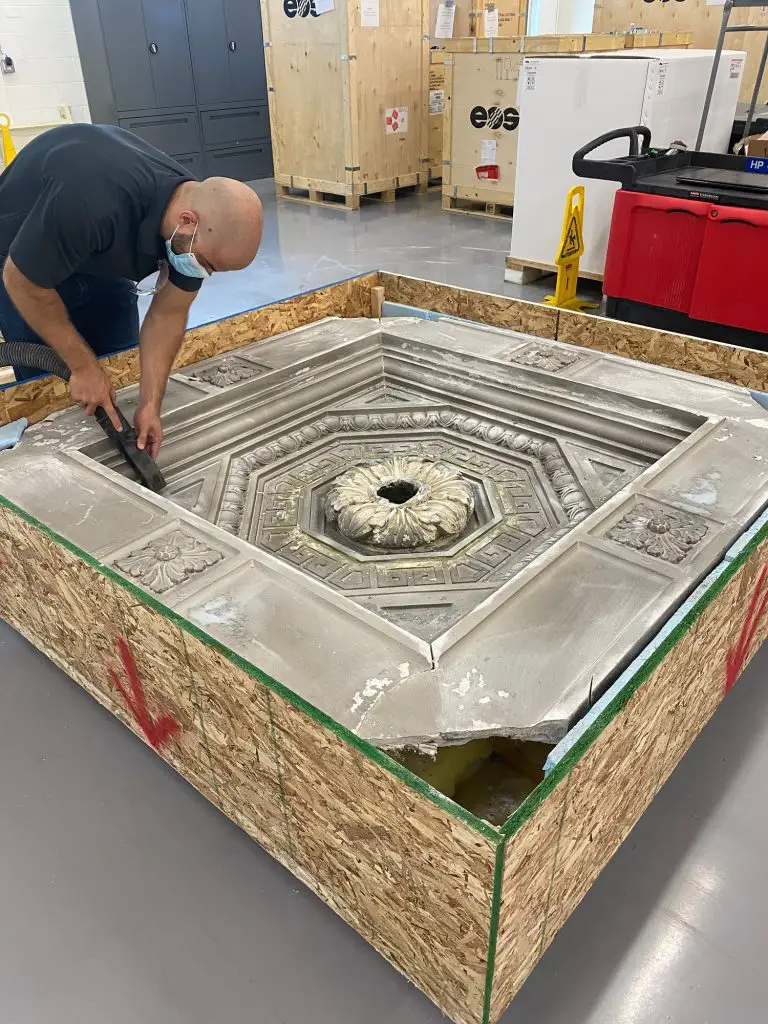 The technology can also be used in conjunction with 3D printing, depending on the material of the original piece.
"Many pieces of these intricate features no longer exist and we don't have drawings of them because they're so old," said Rich Bardelli, Ford's construction manager for the Michigan Central development project. "To ensure the historical accuracy we need the right level of detail. This technology allows us to scan what's left to get a full digital picture of what it used to look like. Then we can 3D print them in the material that would get put up; like a plastic or synthetic material or even print them as molds or casts for plaster or iron."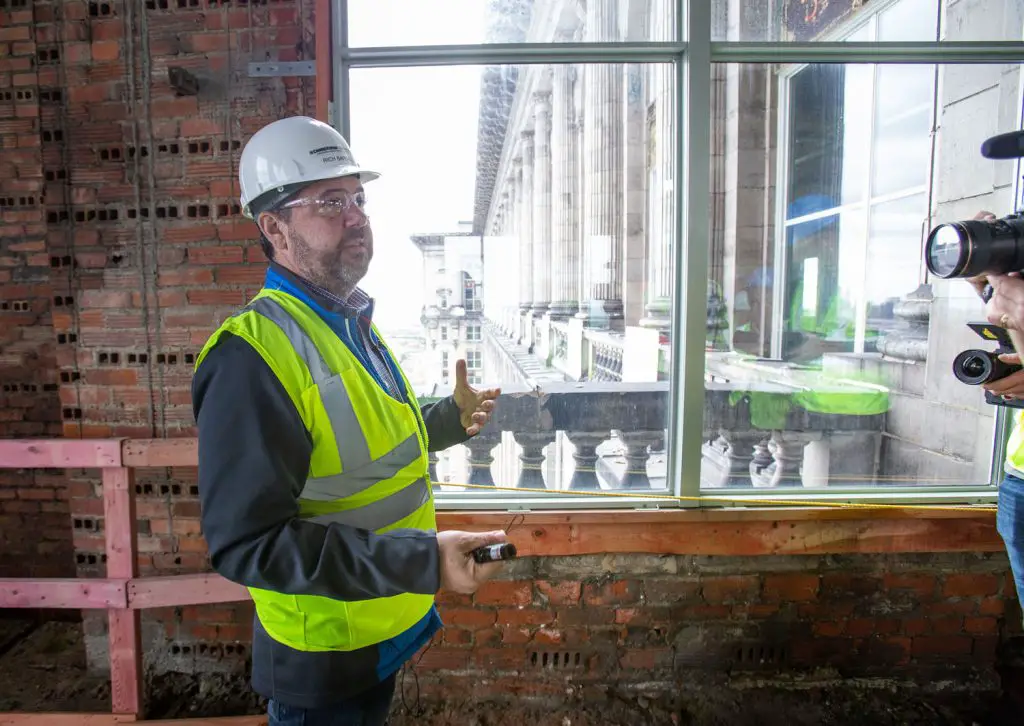 3D scanning helps the construction team save valuable time in taking measurements and visualizing elements of the building that are no longer in place. As a result, Ford can repair or replicate large, ornate cast iron windows, decorative trim and elaborate ceiling tiles, a feat that may not have been possible without the technology.
A building like Michigan Central Station is incomplete without many of those unique elements. So it's encouraging that 3D scanning can help Ford properly revive the structure without altering what made it so great in the first place.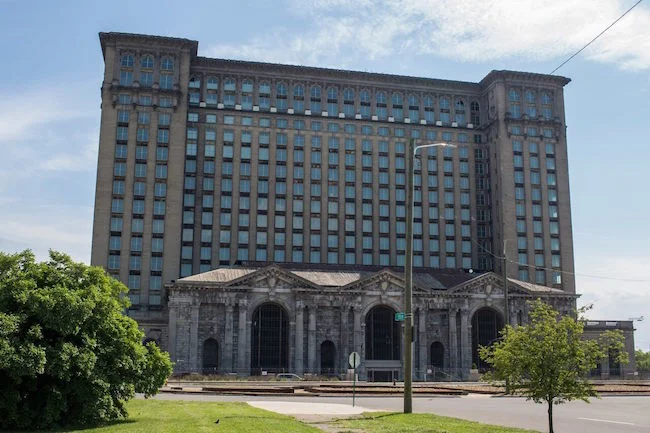 Ford is still dedicated to using the building despite the decreased need for physical office space in the age of COVID-19. The Dearborn-based automaker expects Michigan Central Station to be completed by the end of 2022.
We'll have much more information about Ford's restoration of the Michigan Central Station as we have it, so subscribe to Ford Authority for continuous Ford news coverage.