Ford's new 7.3L Godzilla V8 was developed for towing and hauling in large heavy duty pickup trucks. But some crazy geniuses decided that wasn't enough. Blaine Ramey and Paul's High Performance recently debuted their S197 Mustang Cobra Jet outfitted with an essentially stock Godzilla. The beastly motor showed off its potential almost immediately by allowing the team to post some pretty impressive numbers at the drag strip.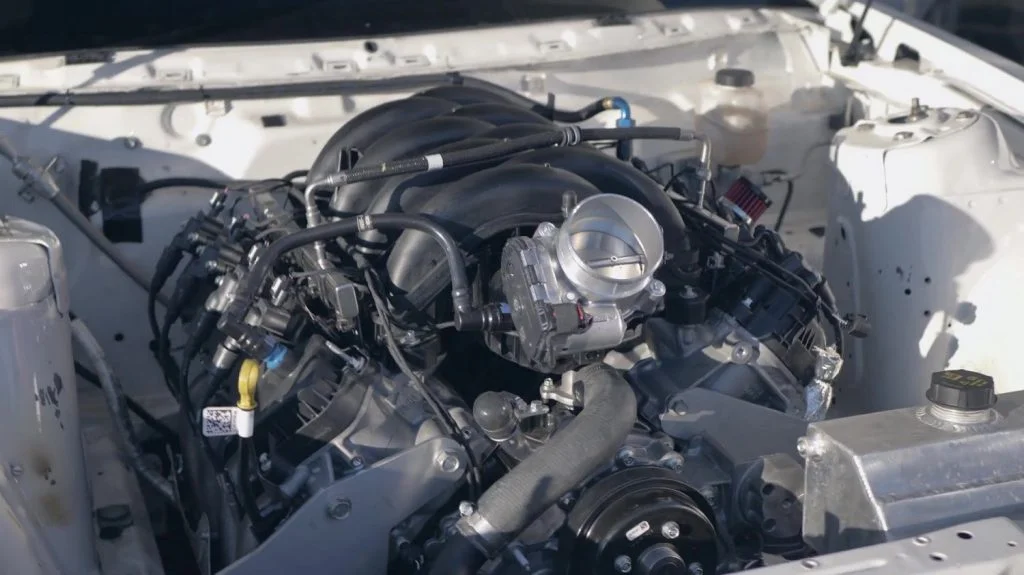 As first noticed by The Drive, the team responsible for the swap achieved a 10-second quarter mile run with minimum modifications to the 7.3L V8, using an OBR Control Systems ECU and a custom calibration to get it going in the Mustang. Additionally, the team mated it to a Turbo 400 transmission. That pretty much rounds it out in terms of modifications.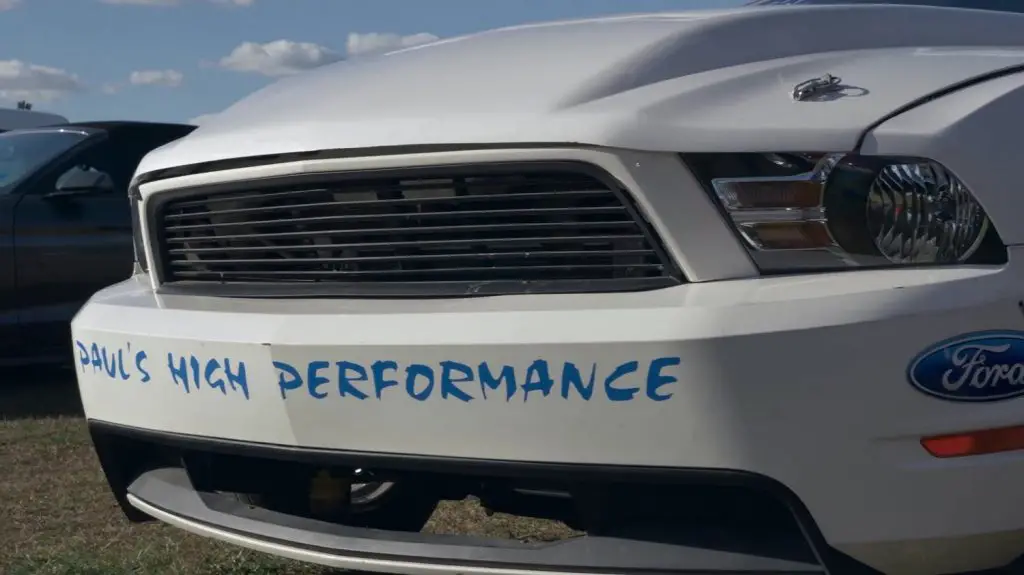 The team also discovered an interesting fact about the 7.3L V8 after they swapped it into the Mustang Cobra Jet. According to their dyno, Ford underrated the engine's output by a significant margin. Ford rates the engine at 430 horsepower and 475 pound-feet of torque in the 2020 Ford Super Duty. That's the Godzilla's Premium Tune, for anyone keeping track at home. But the tests showed the engine making an even 500 horsepower and 500 pound-feet of torque.
That's a bit more than what a standard Coyote V8 puts out in stock form in the Ford Mustang GT, rated at 460 horsepower and 420 pound-feet of torque.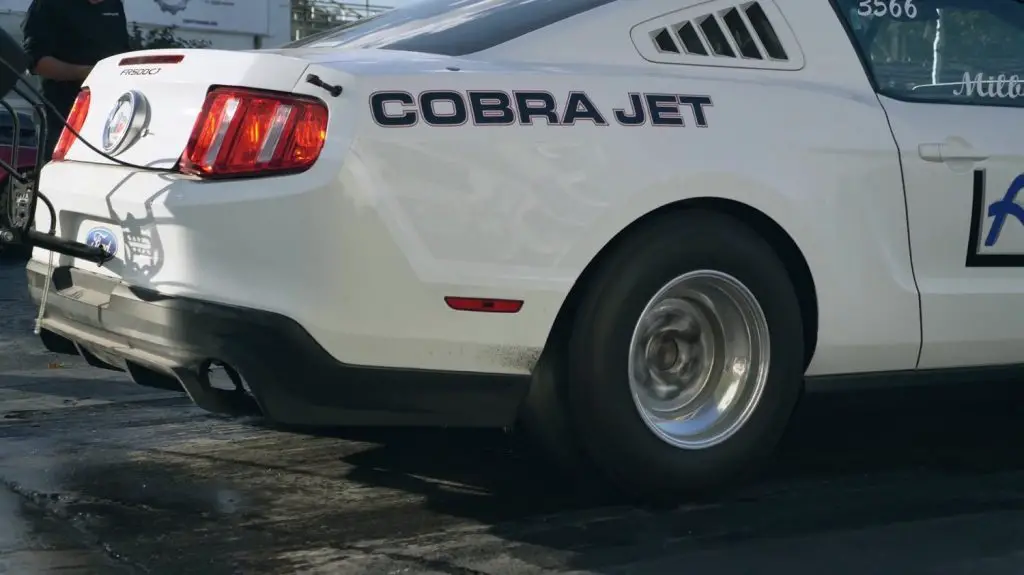 In any event, the Mustang Cobra Jet with the Godzilla 7.3L V8 kicked major butt at the Milan Dragway, with a 10.97 second quarter mile run. That's quite a respectable figure, especially for a stock "truck" engine.
Others are currently experimenting with the 7.3L V8. One such project has already seen the V8 modified to 789 horsepower and 558 pound-feet of torque, and that's without forced induction!
Speaking of forced induction, Whipple plans to introduce a supercharger for the Godzilla V8 at some point in the future. Overall, it seems like Godzilla has a bright future and we can't wait to see how much tuners are able to extract from it.
We'll continue bringing you all the latest about fast Ford cars and engines, so be sure and subscribe to Ford Authority for non-stop Ford news coverage.