The idea of making trucks fast is nothing new, but in recent years, we've seen this concept taken to the next level. These days, supercharged pickups are pumping out ridiculous levels of power, oftentimes enough to beat up on muscle and sports cars. That's certainly the case in this drag race that pits a Hennessey Performance Heritage Edition Ford F-150 against a stock Ford Mustang GT.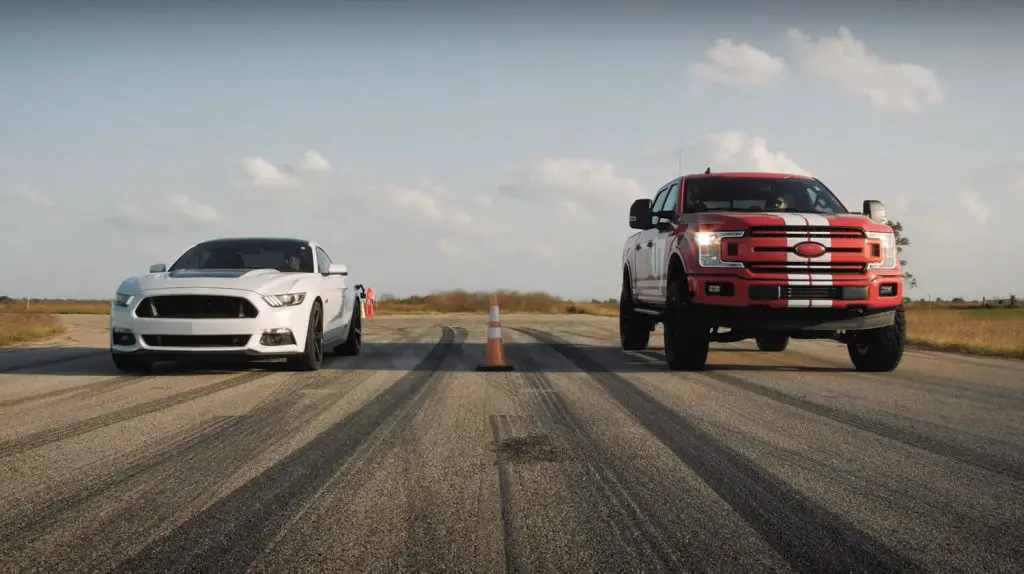 Granted, the Mustang isn't even a 2018+, so it doesn't have the more powerful third-gen 5.0L Coyote V8. But even one of those wouldn't really stand a chance against the mighty Heritage Edition Ford F-150. This good-looking rig is packing a 2.9L Whipple supercharger under the hood, along with a high-flow air induction system, bigger fuel injectors, a new fuel system, and Hennessey's own engine calibration.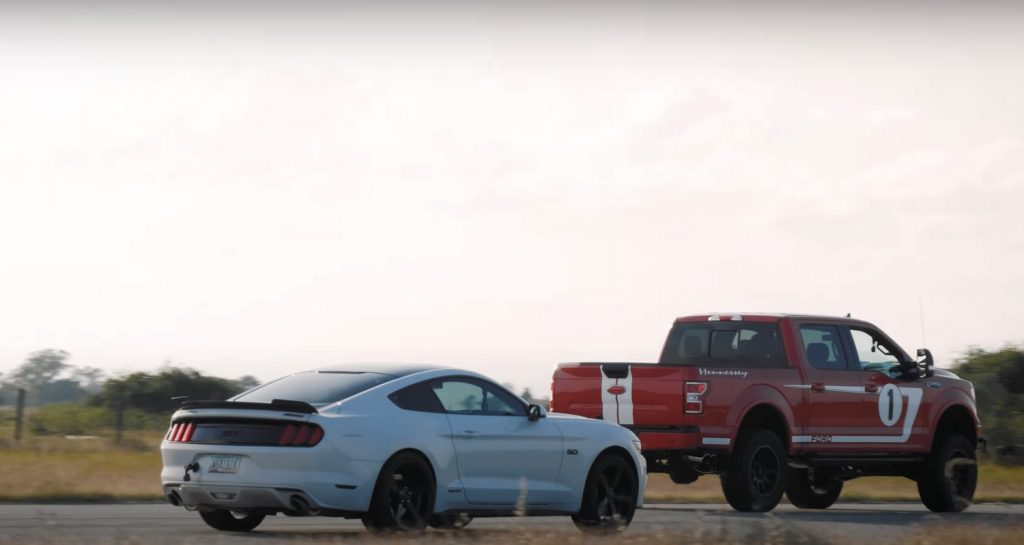 All of those goodies allow the F-150's 5.0L Coyote V8 to lay down an astounding 758 horsepower, do 0-60 in 4.3 seconds, and complete the quarter-mile in 12.6 seconds. Pretty impressive for a large, four-wheel-drive truck. But is it enough to overcome Ford's legendary pony car in a race, even if it is bone stock? Well, yes, of course it is.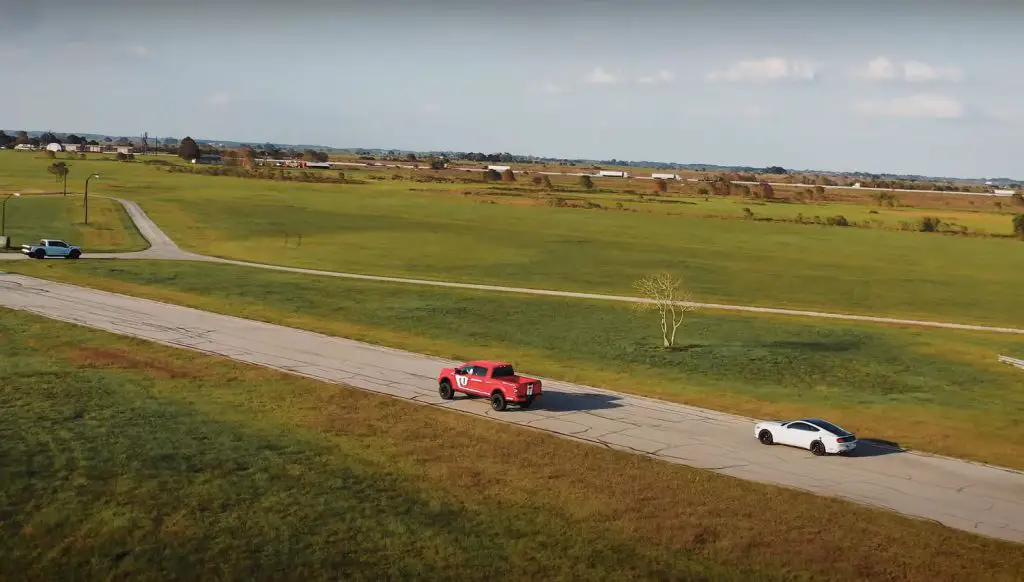 On run number one, the Heritage Edition Ford F-150 leaps off the line and immediately begins to put some distance on the Mustang, only increasing that gap as the two reach the finish line. And that was with traction control off on the pony car. For the second run, Hennessey turns it on to see what sort of difference that makes, and this time, the Mustang manages to make up some ground and turn this into a drag race.
Regardless, it's still highly impressive to see a big lifted truck outrunning a Mustang, even if it is stock. But that won't be the case soon, as this pony car is headed into Hennessey's shop for a 700 horsepower upgrade. Once that's complete, the results of this duel will obviously be much, much different.
We'll have more cool videos like this to share soon, so be sure and subscribe to Ford Authority for more Ford Mustang news and around-the-clock Ford news coverage.