Hennessey Performance Engineering has introduced a number of substantially upgraded Fords over the years. But one of the tuner's more recent products is doing things a bit differently by paying tribute to another great product from The Blue Oval. Back for 2021, the Heritage Edition Mustang continues to build on the 2018 Ford GT '67 Heritage Edition by celebrating Ford's racing heritage, while also being a tire-smoking powerhouse in its own right.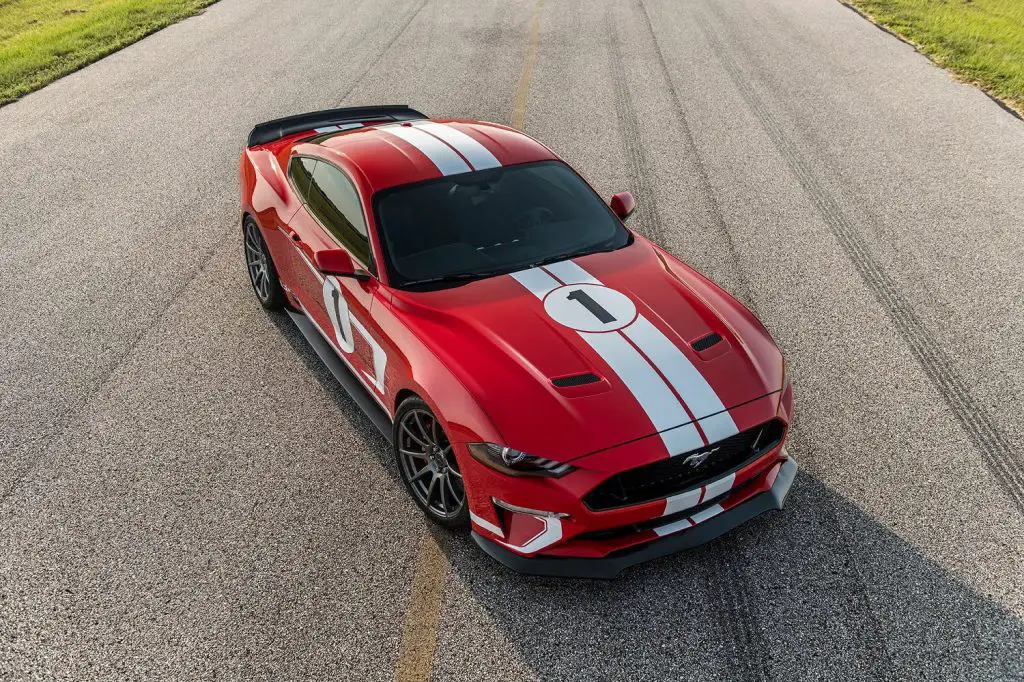 Just like the previous model years of the Hennessey Heritage Edition Mustang that was initially introduced for the 2018 model year, the 2021 model packs 808 horsepower and 677 pound-feet of torque from a supercharged 5.0L Coyote V8 engine. The Texas-based tuner takes a regular Ford Mustang GT and adds a whole host of powertrain upgrades, including:
3.0 Liter Supercharger System
Air to water intercooler system
Upgraded Fuel Injectors & Fuel Pump
High-flow Air Induction System
Chassis dyno calibration
The upgrades can be applied to models with the factory six-speed manual or 10-speed automatic transmission, whichever the customers prefers.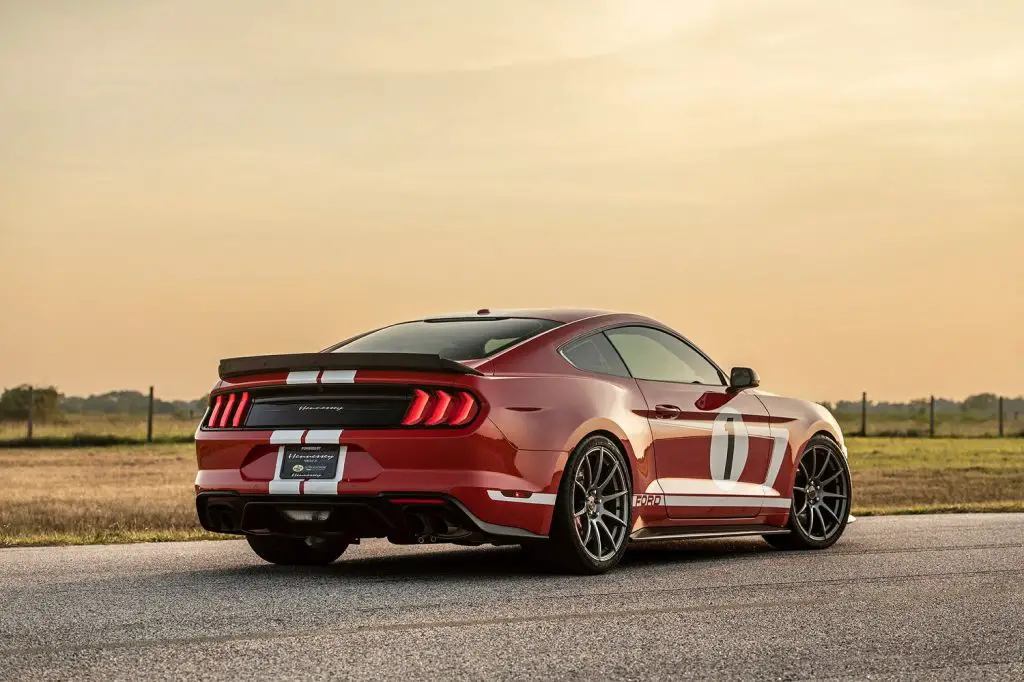 Each Hennessey Heritage Edition Mustang is also outfitted with a bunch of exterior upgrades, including:
CarbonAero Front Carbon Fiber Splitter
CarbonAero Carbon Fiber Side Sills
CarbonAero Rear Spoiler with Gurney Lip
Catback Stainless Steel Exhaust System
20 Inch Alloy Wheels
Michelin Pilot Sport Cup 2 Tires
Lowered Suspension System
Brembo 6-Piston Calipers with 15.1 Inch Rotors Front (optional)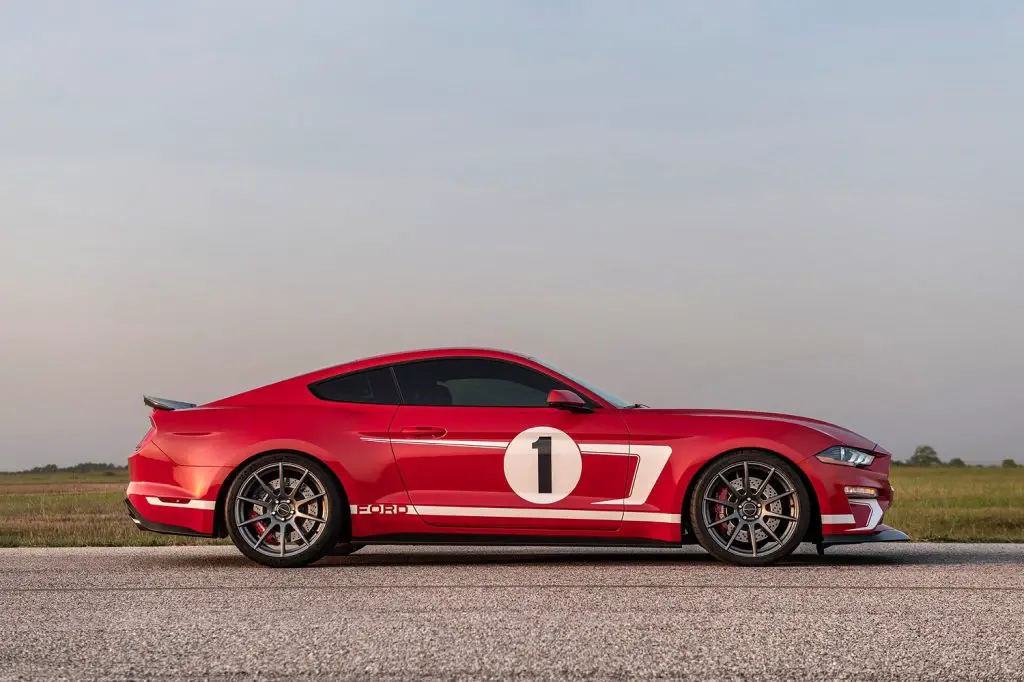 Hennessey says that the Heritage Edition Mustang can run 0-60 mph in 3.3 seconds, which just so happens to match the official 0-60 mph figure for the 2020 Mustang Shelby GT500. But unlike the factory-produced Shelby, the Hennessey can be had with a manual.
And lest we forget, there's also the extremely eye-catching custom white livery graphics paired with the factory Race Red paint to pay tribute to the Ford GT models of past and present. Each Heritage Edition Mustang comes with a 3 year / 36,000 mile warranty.
Now, Hen's Heritage Edition Mustang is supposed to be a limited-edition affair, but the tuner apparently just can't stop building them. We'll let you decided whether that's good or bad.
We'll more on all things Mustang soon, so make sure to subscribe to Ford Authority for all the latest Ford Mustang news and 24/7 Ford news coverage.