In the automotive world, sometimes it's easy to trace the lineage of certain model names, while other times they remain a bit of a mystery. The latter certainly applies to the Shelby GT350 and GT500 model names, at least in part. We all know that Shelby comes from Carroll Shelby's name, and that GT stands for "grand tourer," or a sports car designed for high speed and long-distance driving, But what about the 350 and 500 portions of those model names?

"Here's how the nomenclature came to be. Carrol Shelby told Lee Iococa: a car makes a name, a name doesn't make a car," Mustang brand manager, Jim Owens, told Ford Authority executive editor, Alex Luft, in a recent interview. "So he had his shop foreman walk from the corner of the Shelby building to the LAX property line and count out the steps. That was 347 steps. So that's when they decided that they'd call it a GT350."
"So when it came back as a bigger, more powerful vehicle, they wanted to give it a higher number -GT500," Owens continued. "It wasn't horsepower, it wasn't displacement, it wasn't cubic feet per second or per minute, it was really just something above the GT350 because Caroll thought that the car would make the name, not the name that would make the car."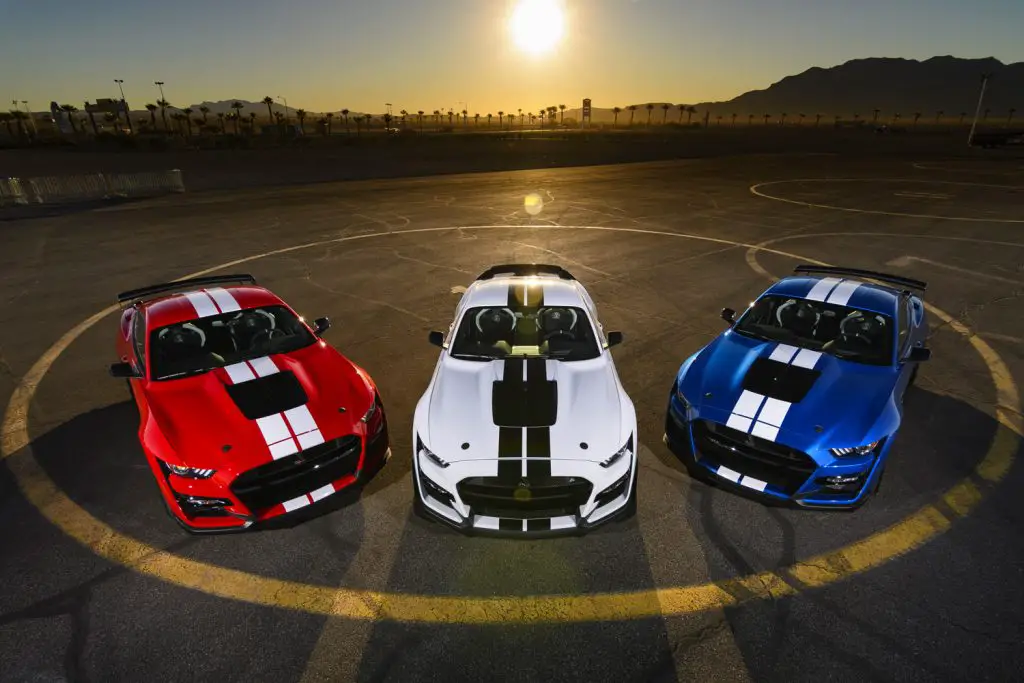 The history of the GT350 and GT500 model names is certainly unique, and unlike the strategy most automakers use. But in Shelby's early days, Carroll was directly involved with every aspect of these vehicles. This was especially true when Iaccoca enlisted Shelby to help give the original Ford Mustang a performance image, an endeavor that directly led to the creation of the 1965 Shelby GT350.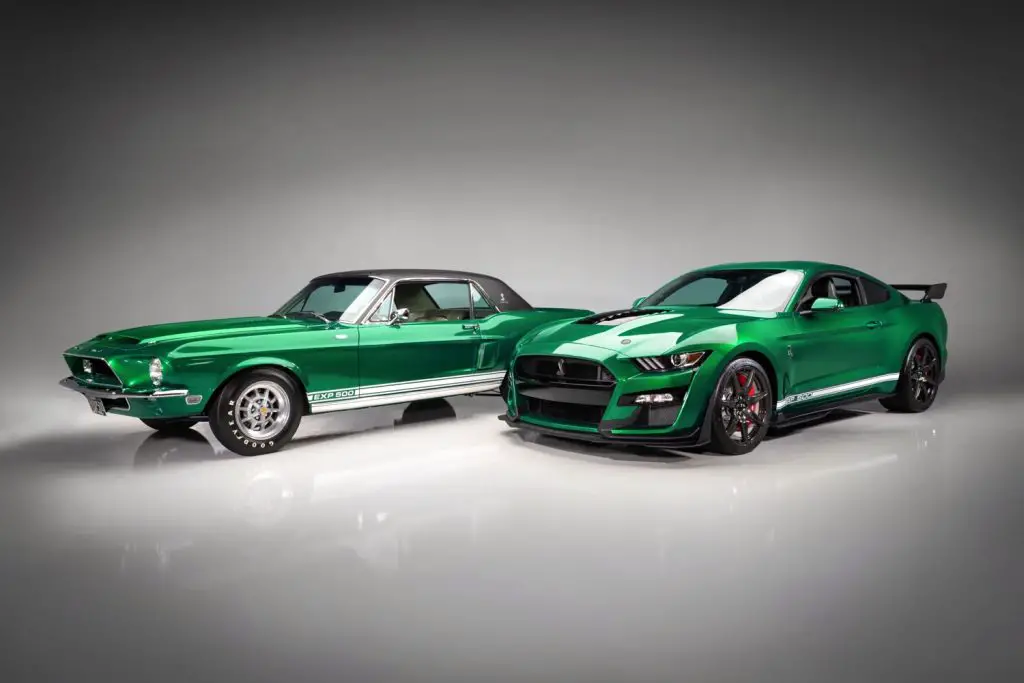 However, when Ford Motor Company assumed production of Shelby automobiles in 1968, the vehicles moved further away from the sports car Shelby American envisioned. Shelby essentially "retired" from The Blue Oval until the mid-2000s, at which time he helped rejuvenate his iconic pony car models. And the rest, as they say, is history.
We'll have more cool stories like this to share soon, so be sure and subscribe to Ford Authority for more Ford Mustang news, Shelby GT350 news, Shelby GT500 news, and 24/7 Ford news coverage.