While we know a lot about the all-new 2021 Ford Bronco, there are still some major questions about the rugged SUV that we still don't have the answers to. One of which was how, exactly, owners will remove the 2021 Ford Bronco hard top or soft top. Thankfully, this new video demonstrates the process of removing the mold-in color hard top from a two-door Badlands model.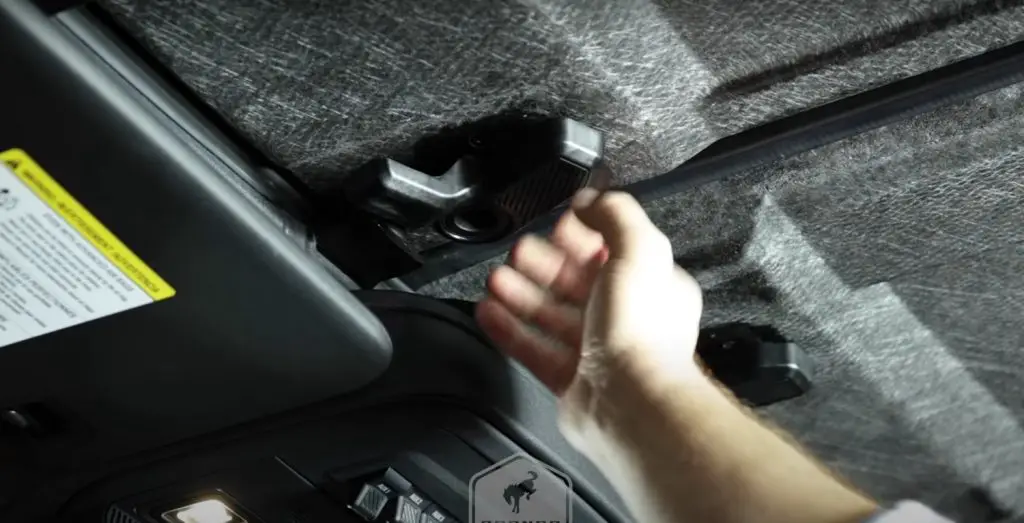 The mold-in color 2021 Ford Bronco hard top differs from the black-painted modular hardtop in that the color is molded into the plastic that the top is made of. And unlike the Bronco's black-painted modular hardtop, it will be available at launch – not as a late availability option. Thus, it's bound to be a popular choice for those that want their Ford Bronco right away.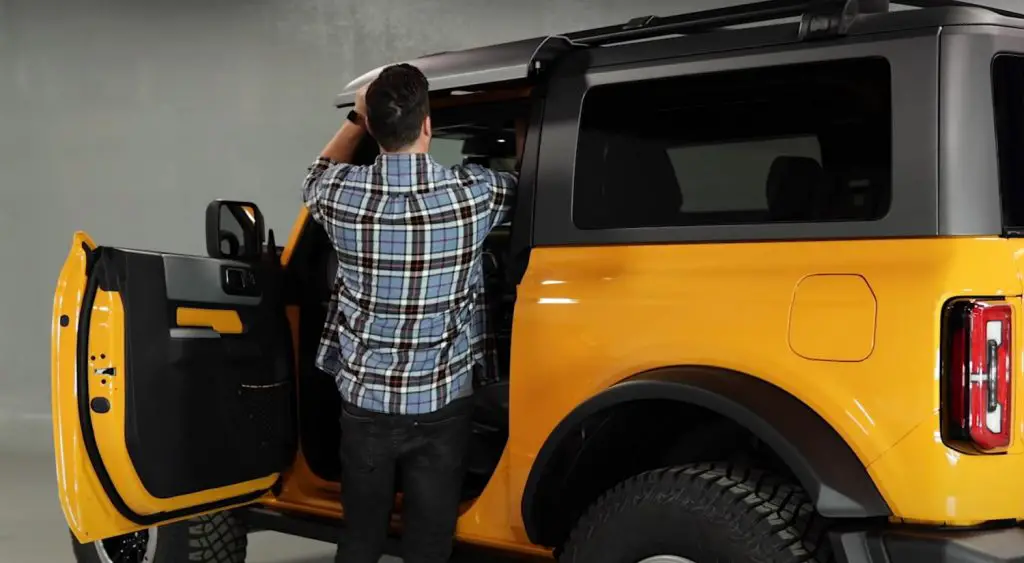 To remove the mold-in color 2021 Ford Bronco hard top, owners first turn the three I-shaped latches located on the driver's side panel. Next, pull down on the fourth latch to free the panel. In the case of this particular Bronco, a roof rack is installed, which means that the panel will catch on the door frame. Thus, the fourth latch must be closed so the panel can then slide out.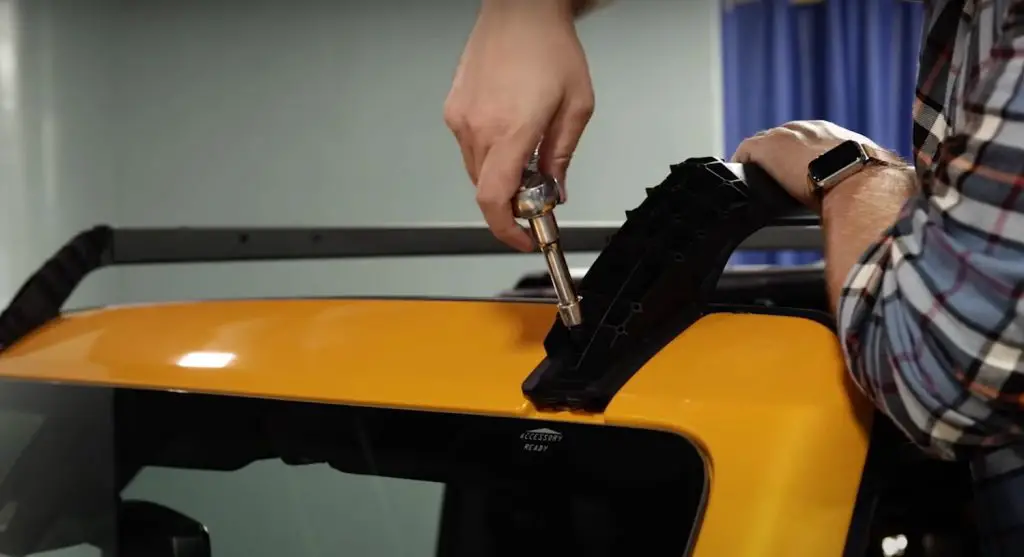 Next, repeat these steps on the passenger side. At this point, the front two panels can be removed and stored in the included bag in the cargo area. To continue removing the top on roof rack-equipped models, the rack must be removed next. First, take off the front roof rack cover fasteners, then the roof rack covers can be taken out by pulling them toward the front.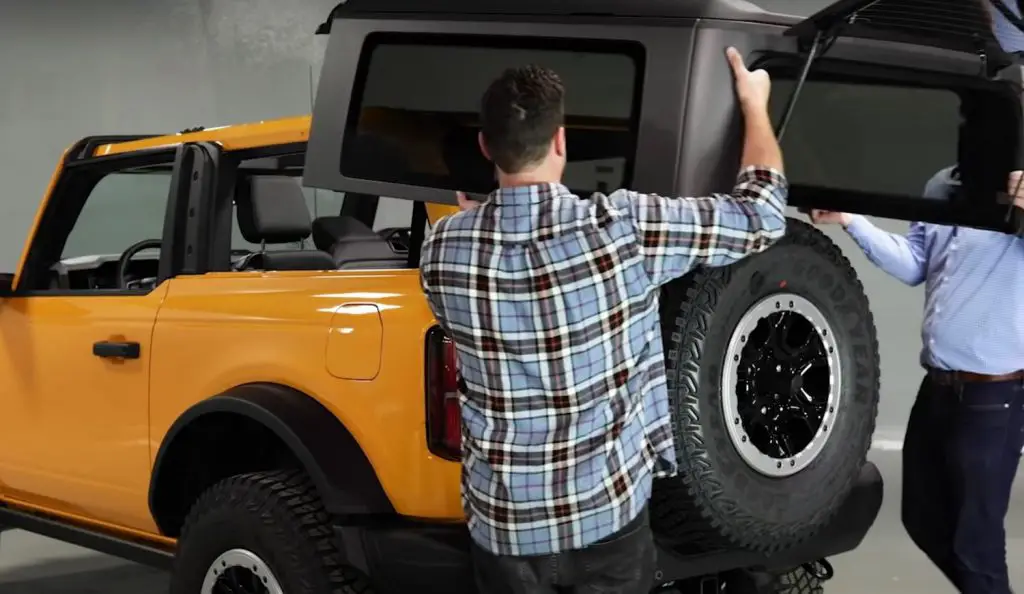 A T30 hex tool is used to remove the front and rear roof rack fasteners. After everything is loose, a special tool provided by Ford removes the triangle-shaped bolt. At this point, the roof rack can be removed, and two provided windshield caps can be installed to protect the roof rack mounting point bolts.
Next, disconnect the wiring harness and the washer hose, then the four screens holding the rear roof section in place. Finally, with the help of a friend, the rear roof section can be removed. Overall, it's a relatively simple process, though it's clear that having a roof rack installed complicates things just a bit.
We'll have more on the Bronco very soon, so be sure and subscribe to Ford Authority for more Ford Bronco news and around-the-clock Ford news coverage.