There aren't many cooler parade vehicles on this planet than vintage fire trucks. Everybody loves to see an old Ford fire truck cruising along at slow speeds, showing off its impressive equipment and timeless charm for kids of all ages to soak in. Perhaps with a little bit of candy, of course. But this 1941 Ford fire truck that's up for sale at Marshall Goldman is apparently good at more than just making people smile at parades.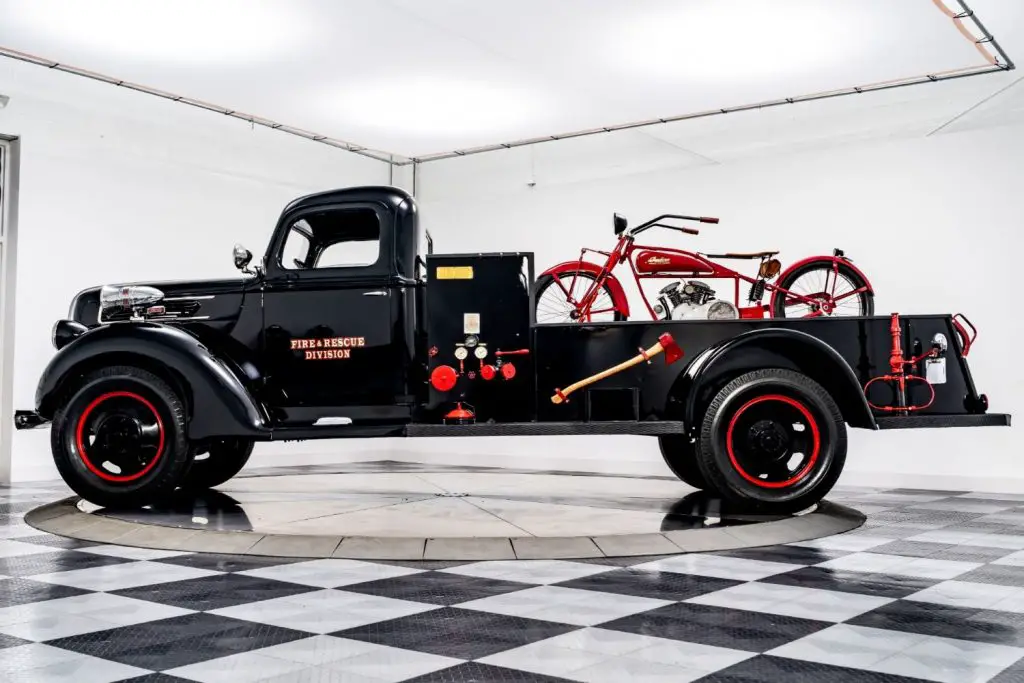 That's because instead of filling the bed with a bunch of fire-fighting equipment, this vintage Ford has been transformed into the coolest motorcycle hauler we've come across in some time. Right now, the truck is carrying around a mock-up of a vintage Indian two-wheeler, but we'd certainly replace it with the real thing if it was our truck.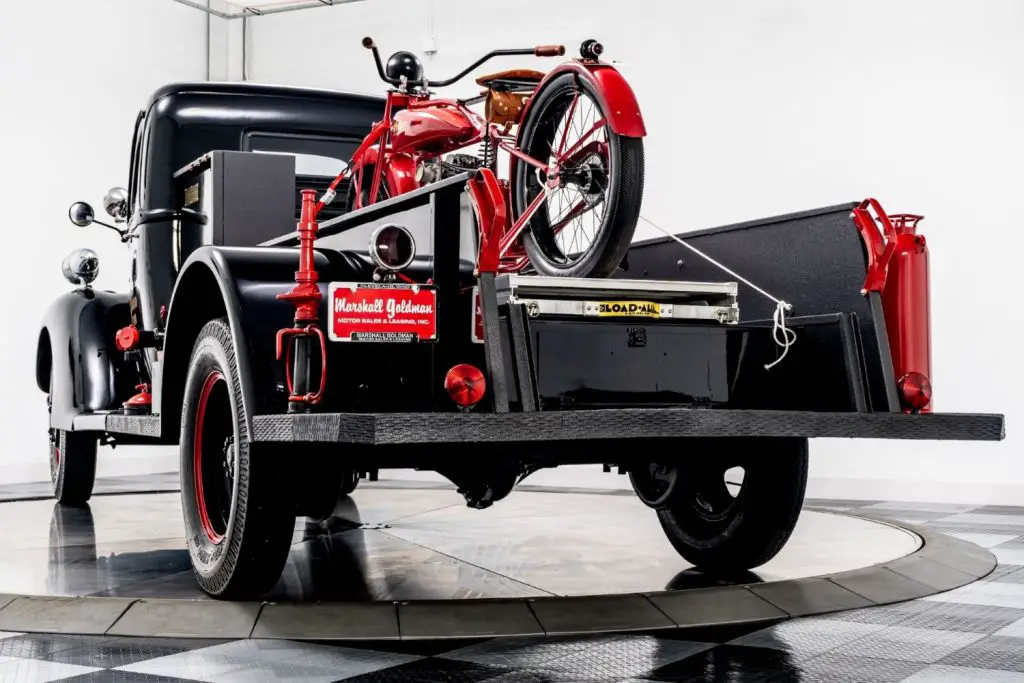 As for the Ford fire truck itself, the rig was originally ordered new and used by the Clarksville, Georgia Fire Department. Today, it has a mere 8,801 miles showing on the odometer, which isn't a surprise since most fire trucks are driven sparingly. After it was retired and eventually in the possession of the last owner, the truck's water tank was removed to make room for toys.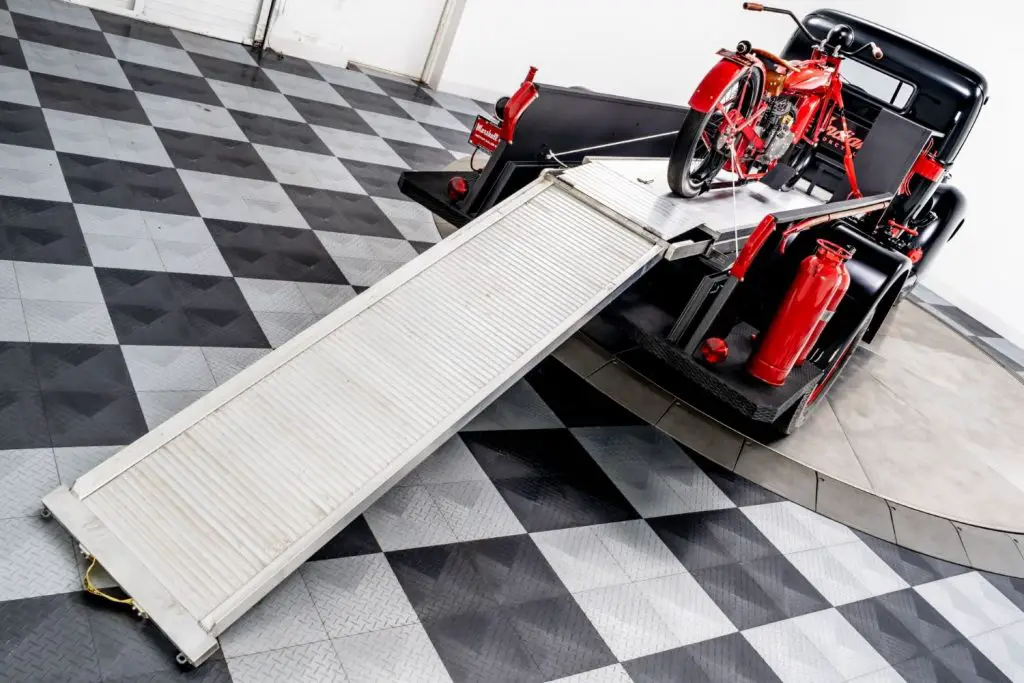 Now, the bed hauls an easy-extend ramp and deck setup to make loading and unloading bikes an effortless task. Plus, all of the rest of the fire-fighting equipment has been retained on the sides of the bed, along with the original Sterling Sirenlite horn on the fender, so everyone knows that it's a fire truck.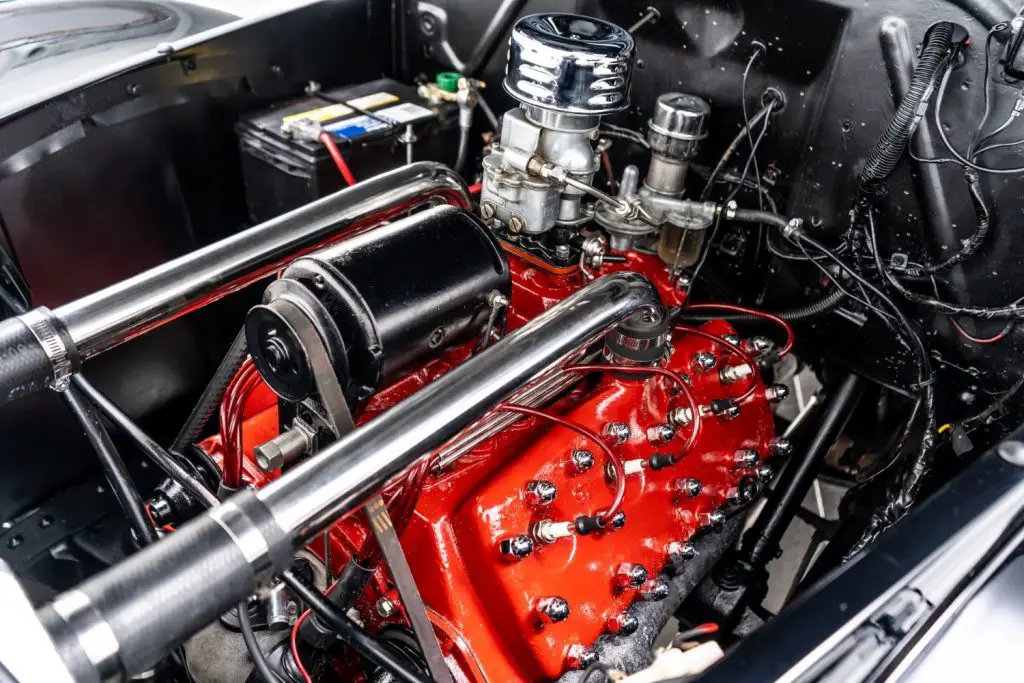 The truck itself is in immaculate condition inside and out, and looks mighty fine finished in black over black. There's a 239 cubic-inch Ford Flathead V8 under the hood, and it's been dressed up in chrome as well. Even with a four-speed manual transmission behind it, the old Flathead won't get anyone anywhere fast, but it's a cool piece of Blue Oval history regardless.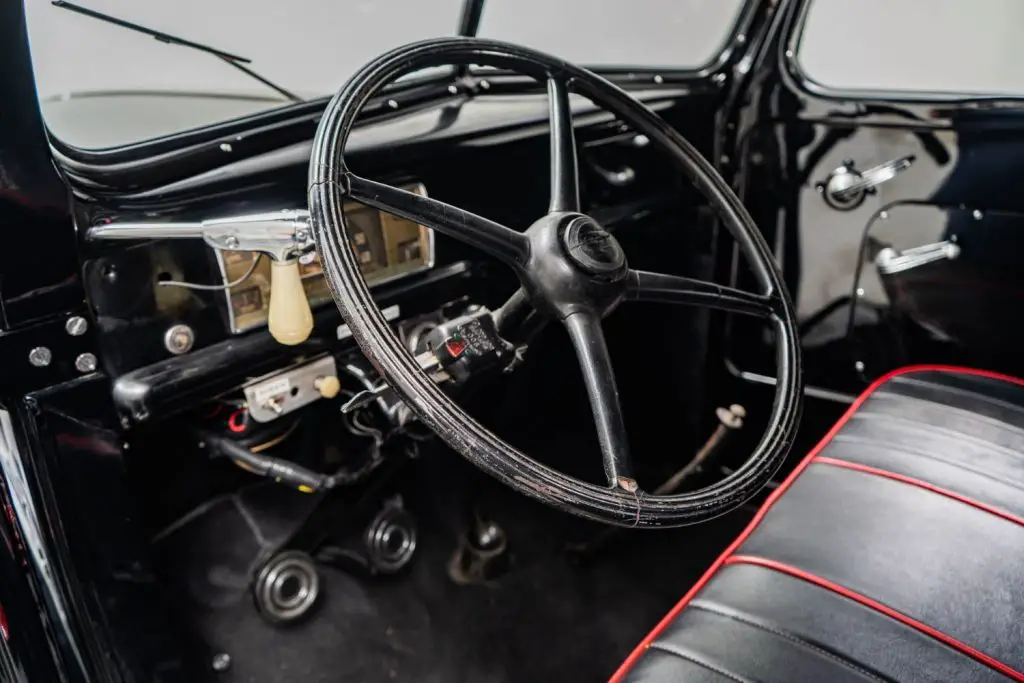 As far as vintage fire trucks and motorcycle haulers go, this '41 Ford is the cream of the proverbial crop. Even if its fire-fighting days are long over.
We'll have more cool vehicles for sale to share soon, so be sure and subscribe to Ford Authority for continuous Ford news coverage.