Ford designers spent a lot of time studying the Jeep Wrangler during the 2021 Ford Bronco development process, and they sought to correct everything owners hated about their Wrangler. That included the fact that the doors weren't able to be stored in the vehicle once removed, as well as side mirrors that are attached to the doors – not the vehicle itself. And now, even though Jeep tried to tout its side mirror problem as an actual benefit, it is now offering owners a new solution for relocating them to the vehicle itself.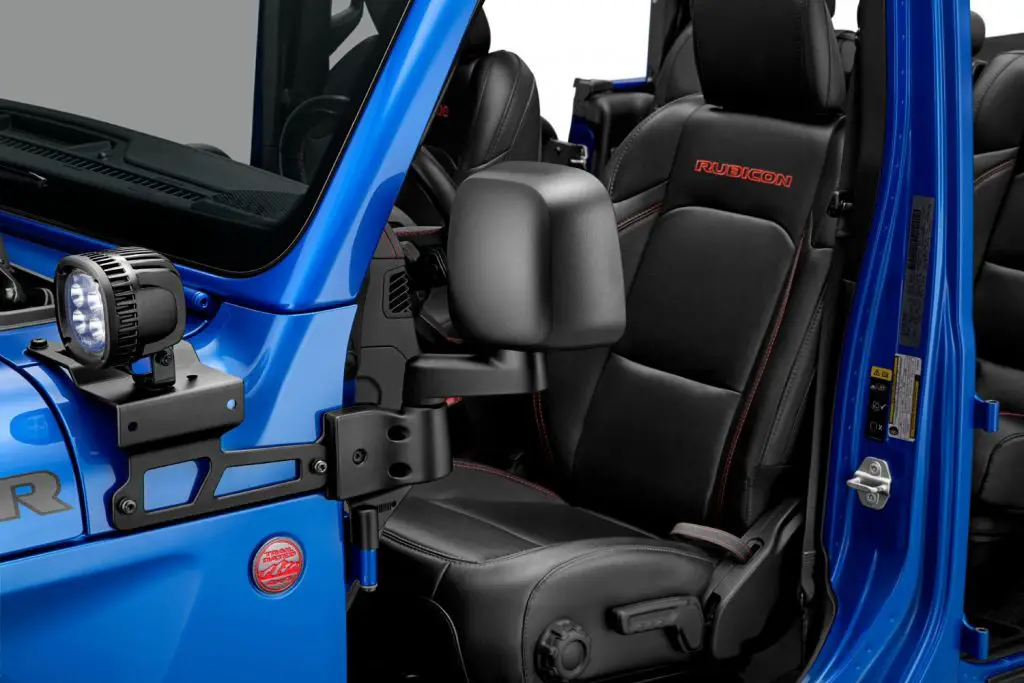 That solution is a doors-off mirror kit, sold through Mopar parts as an add-on accessory, that moves the side mirrors from the doors to the Jeep Wrangler or Gladiator itself. This means that when Wrangler owners want to take off their doors and enjoy some fresh air, they can do so without giving up the benefit of having side mirrors to check their six. Funny thing is, the Ford Bronco comes from the factory with its side mirrors attached to the body – no aftermarket kit required.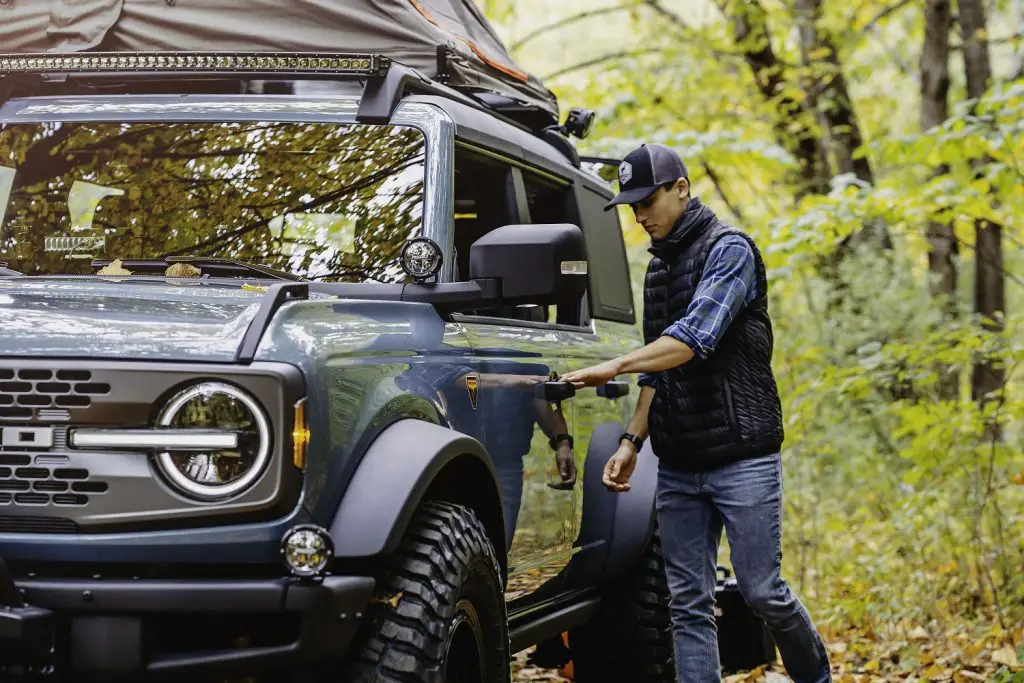 Jeep's doors-off mirror kit consists of two extra side mirrors that can be easily attached when the doors are removed. Mopar's doors-off mirrors are specifically engineered and tested to original-equipment standards, providing a production-equivalent field of view with minimal vibration. Each mirror in the kit attaches to a cowl-end cap bolt and the upper door hinge. In addition, a custom thumb wheel-nut-clamp is used as an attachment point to the door flange.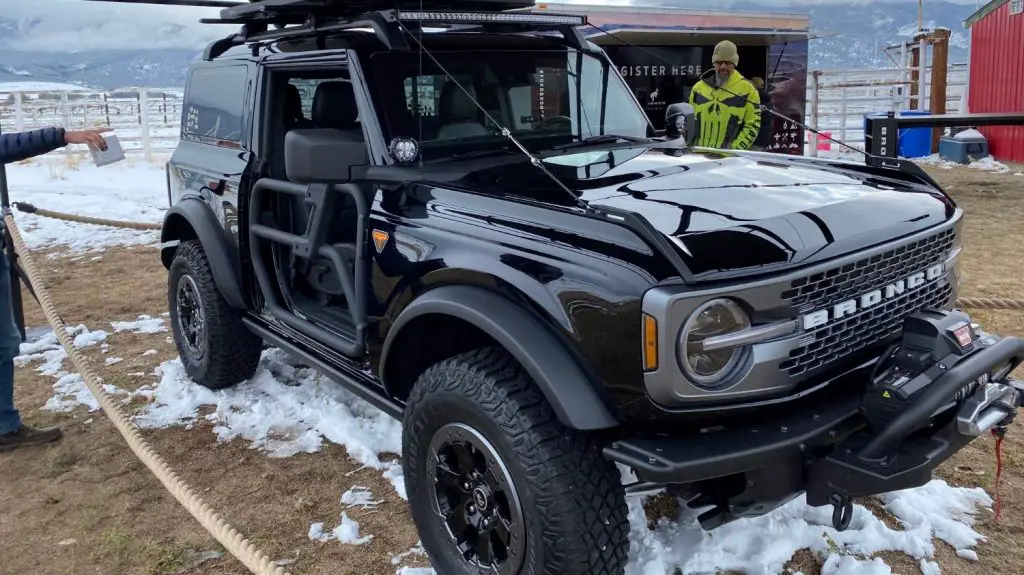 Mounting brackets are finished with an anti-corrosion undercoat and black powder-coat finish. Mirrors include a built-in break-away feature that prevents damage while in tight spaces on the road or trail. Installation can be performed with a T40 bit wrench, which is included with all new Jeep Wrangler and Gladiator models.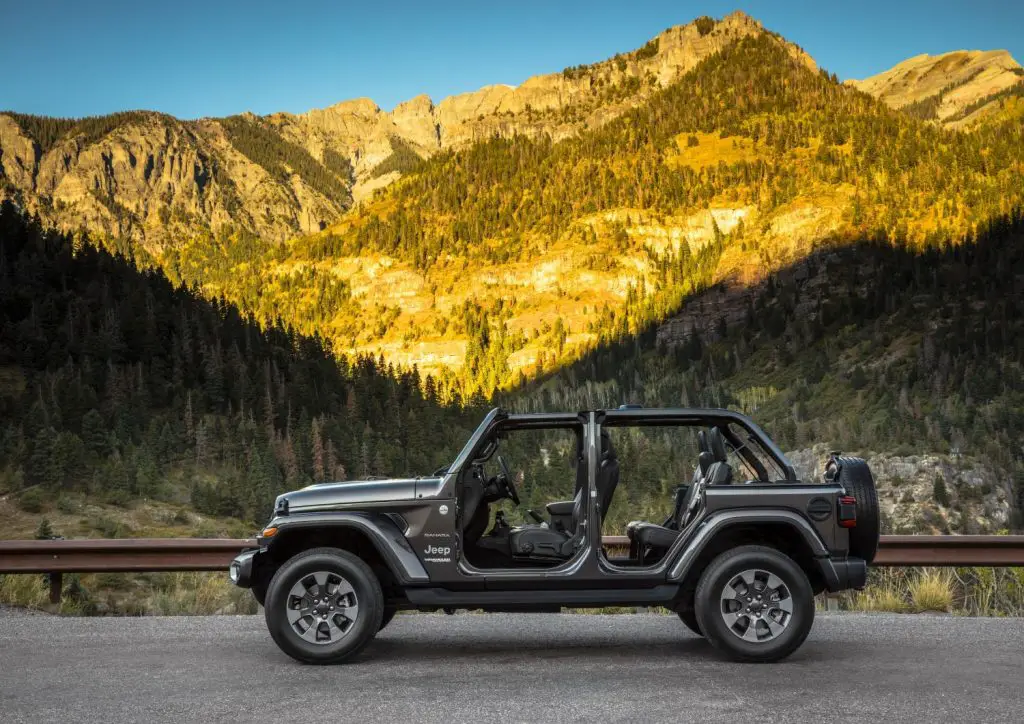 The new Mopar doors-off mirror kit sells for an MSRP of $295, and is available for current-generation (2018-current) Jeep Wrangler and (2020-current) Jeep Gladiator models. And it's likely not the last Jeep-produced solution we'll see that addresses a problem with the vehicle that the new Bronco has already addressed.
We'll have more on the Bronco and its competition soon, so be sure and subscribe to Ford Authority for more Ford Bronco news and ongoing Ford news coverage.