There's no denying that Ken Block's 1,400 horsepower, all-wheel-drive Ford Mustang Hoonicorn is incredibly fast. Even though it was designed to drift and not as a dedicated drag racer, it's pretty darn quick too. In fact, just last week, we saw it demolish a McLaren Senna in a drag race. Now, the Ford Mustang Hoonicorn is lining up against the world's fastest "donk" in its latest quest to outrun everything on earth.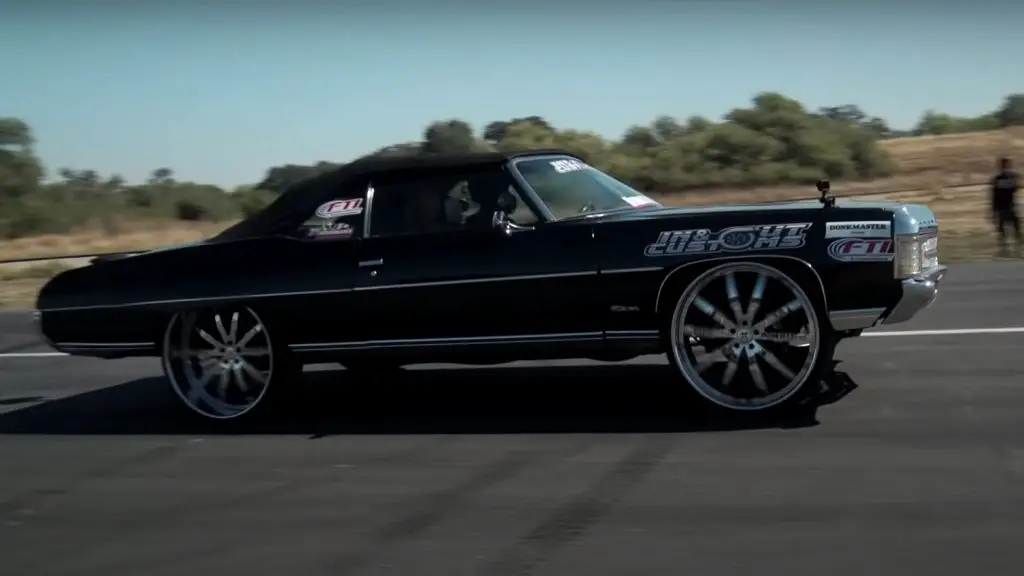 Donks, in case anyone isn't aware, are generally big American coupes or sedans that are lifted and fitted with ridiculously large wheels and tires. Generally, donks prioritize their outrageous style over speed, but that isn't the case with this 1971 Chevrolet Caprice. In fact, it's packing a Corvette Z06 powerplant with a giant turbo and tons of nitrous to help it produce a whopping 1,500 horsepower.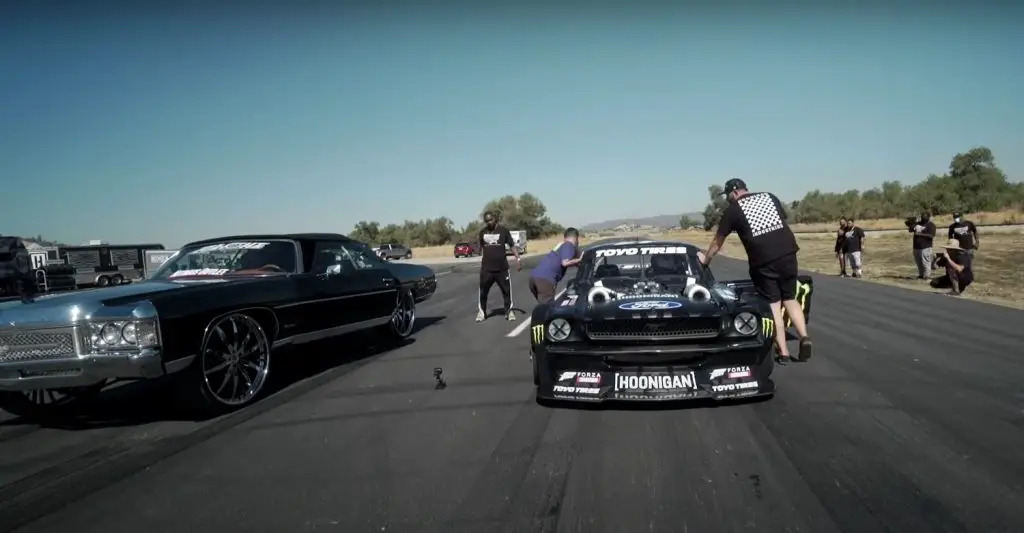 Even though it has a slight horsepower advantage, it's pretty easy to predict the winner of this little drag race. The Ford Mustang Hoonicorn is lighter and enjoys the traction benefits that all-wheel-drive provides, while the Caprice is a massive and heavy piece of iron with equally massive and heavy wheels and tires.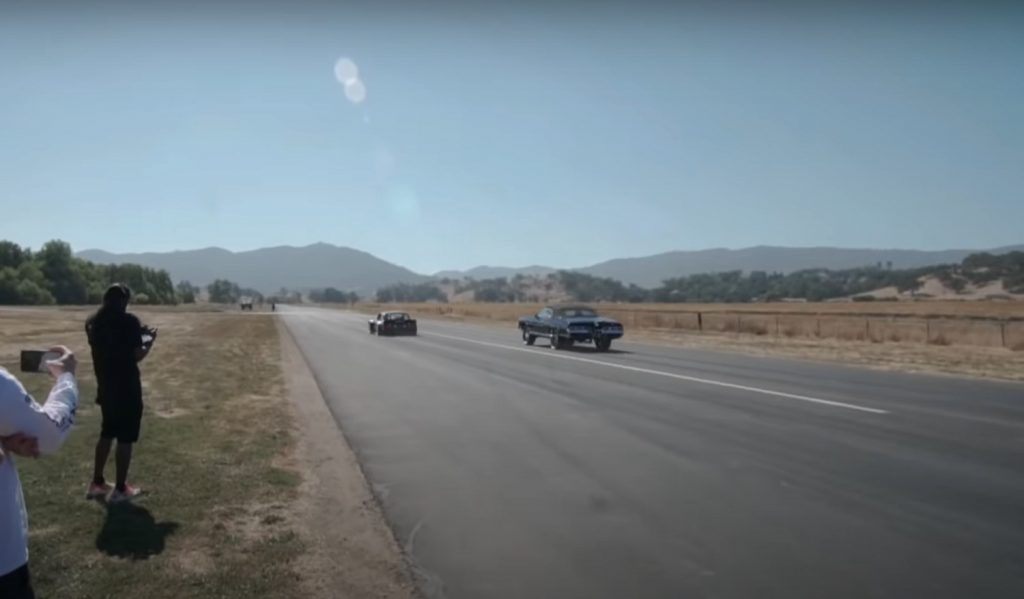 On the first run, the Caprice gets the jump but just smokes its tires as the Hoonicorn dead hooks and blows right past it on the way to sweet victory. On the second run, the heavy Chevy manages to find traction, but still gets gapped in a major way. The donk owner has bigger aspirations for his car, but this is exactly what a 2,000-pound weight advantage will do, with a little extra traction mixed in.
We imagine Ken Block and his crew will continue lining up against all comers as they try to outrun everything on the planet in the Hoonicorn, and we can't wait to see what sort of crazy opponent they find next.
We'll have more cool videos like this to share soon, so be sure and subscribe to Ford Authority for more Ford Mustang news and ongoing Ford news coverage.