There really is no match for Ken Block's Ford Mustang Hoonicorn – the 1,400 horsepower, all-wheel drive pony car that eats McLarens for breakfast. That didn't stop the guys at Hoonigan from pitting a Ford Raptor-based trophy truck against it though. And while the truck receives quite the thrashing at the strip, the blowout isn't a defeat for the pickup. In fact, it's quite the opposite.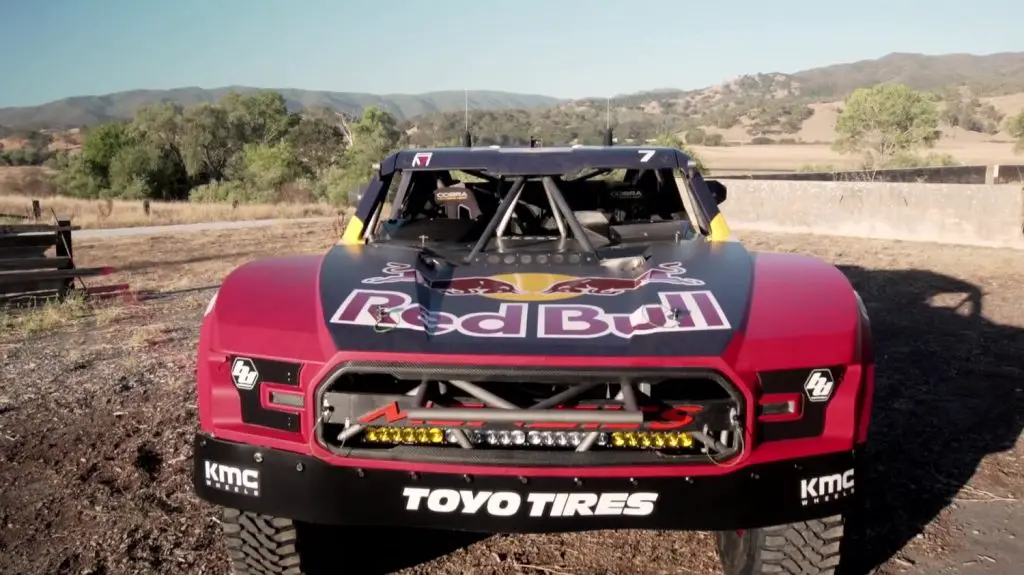 Based on stats alone, the Ford Raptor trophy truck was never going to prevail against the Mustang Hoonicorn. It weighs 6,850 pounds and "only" packs 950 horsepower at the crank via a modified 550 cubic-inch V8 engine. Additionally, it's simply not built to compete on the track, with a suspension and roll cage designed for desert racing. But it does pack a relatively modern six-speed automatic transmission with paddle shifters and an all-wheel drive system, which is somewhat uncommon for Baja-running trucks.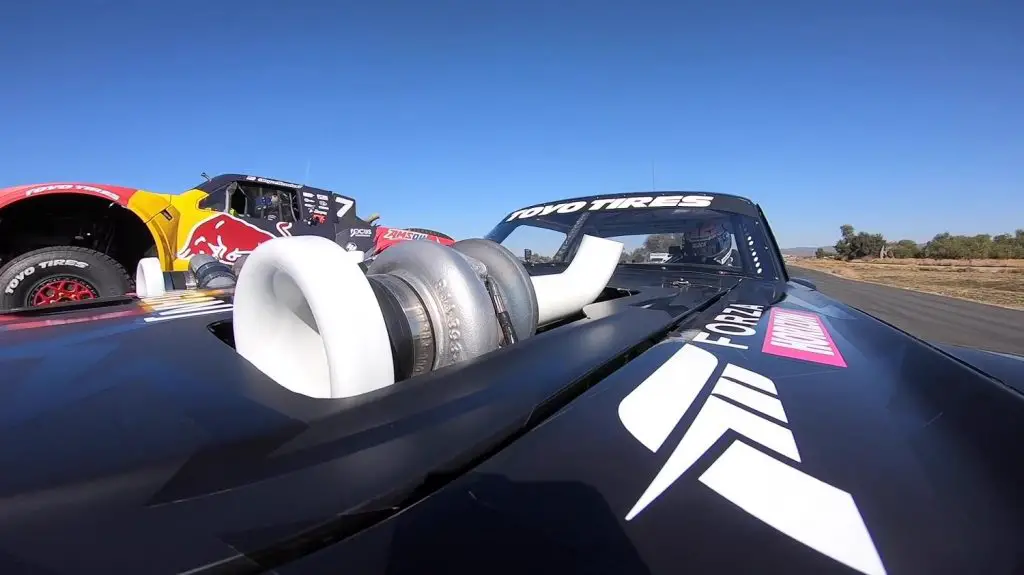 By contrast, Ken Block's Mustang Hoonicorn seems far more suited for drag racing. The heavily modified 1965 notchback is powered by a Roush Yates/Ford 410 cubic-inch V8 sporting two massive Garrett turbos without an intercooler, because it runs on methanol. A six-speed sequential transmission is used to wrangle all of those 1,400 horses. Like the trophy truck, the Hoonicorn wasn't built for drag racing. But flogging the Mustang around for Gymkhana still requires some sticky rubber, which is why it has four 315-series Toyo R888R tires.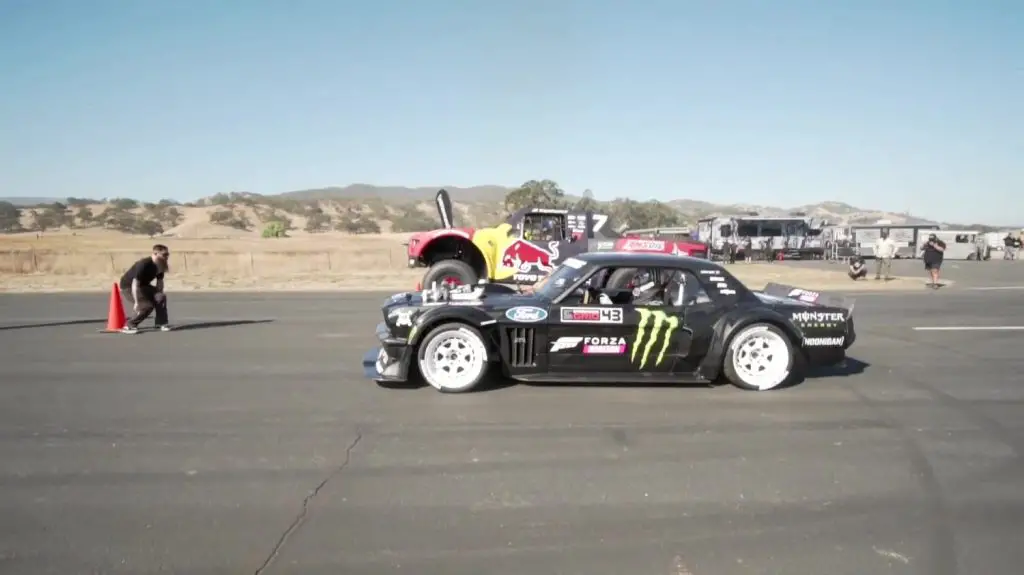 Although the Hoonicorn easily beats the trophy truck the first time around, no one really knew what to expect from either vehicle. That factor results in everyone expressing shock when the truck pulls a wheelie as soon as it takes off. The Hoonicorn, meanwhile, simply rockets past the truck at a blindingly fast pace.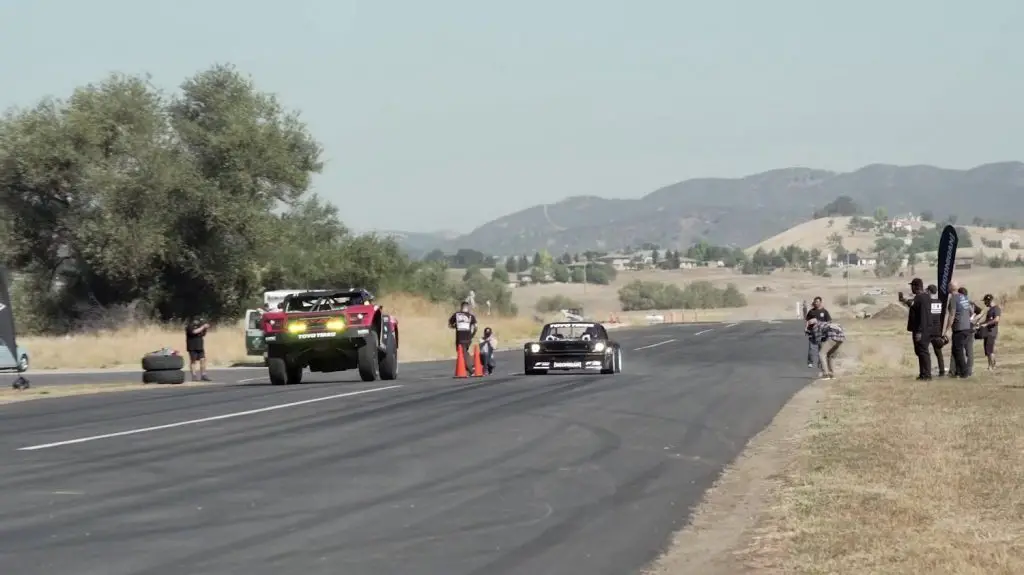 The guys then decide to race the two a second time, and the truck drops its spare tires and fire safety equipment to help it better compete. doing so didn't do much, though, which is why the guys then figured a 500 foot head start, plus an additional two car lengths would be necessary to even things out.
That extra advantage slightly delayed the Hoonicorn, but didn't ultimately prevent it from smoking the trophy truck once again. even so, the truck still comes out with its dignity intact, because it can move absurdly quickly for something that big.
We'll have more cool videos like this to share soon, so be sure and subscribe to Ford Authority for more Ford Mustang news and 24/7 Ford news coverage.