M-Sport, which runs Ford's World Rally Champion (WRC) team, has announced a brand new mid-range racer designed to cater to pro drivers and high-level amateur racers – the Fiesta Rally3. The groundbreaking Ford Fiesta racer is designed to be a stepping stone of sorts between two- and four-wheel-drive cars, and is intended to help drivers hone the skills necessary to pilot a four-wheel-drive racer.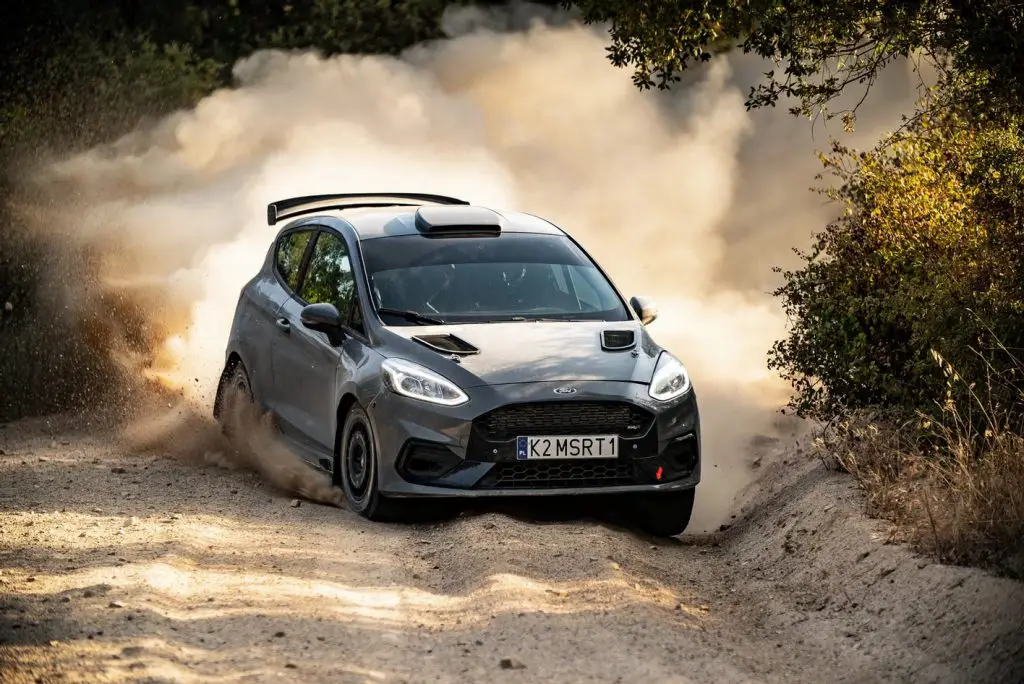 The cost-effective four-wheel-drive Fiesta Rally3 was designed and developed in M-Sport Poland's facility in Krakow, Poland. Order books for the Rally3 opened today, and production has already begun. Pricing comes in at €99,999 ($118,346 USD) excluding VAT and registration costs.
The Rally3 is powered by the same Ford 1.5L EcoBoost I-3 used in the roadgoing Fiesta ST, though it's been tuned to deliver 218 horsepower and 400 nM of torque (295 pound-feet of torque). That power flows through a five-speed sequential gearbox to all four wheels. M-Sport says that the 0-62 sprint takes around five seconds, while the Rally3 has a top speed of 115 miles-per-hour.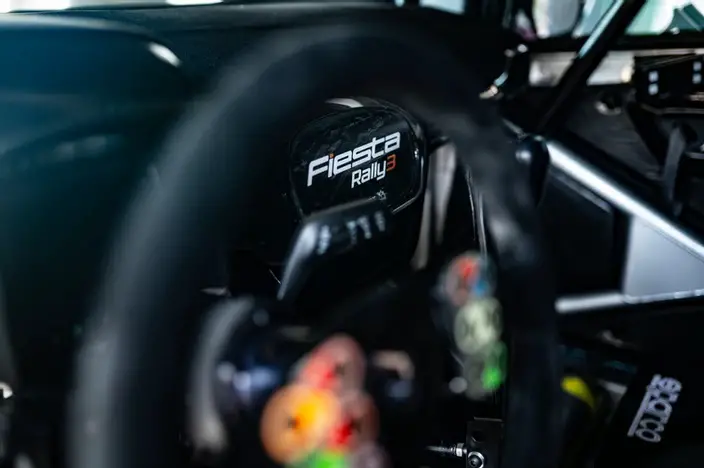 The Fiesta Rally3 rides on three-way adjustable front and rear dampers, while wheel sizes vary from 15 inches for gravel surfaces to 17 inches for paved ones.
M-Sport is currently wrapping up final testing and development of the Rally3 before the outfit's Poland division homologates the very first example on March 1st, 2021 – just in time for the start of the 2021 season. So far, drivers including former Junior World Rally champion Nil Solans and WRC3 competitor Kajetan Kajetanowicz have been involved in testing the new racer in Poland and Sardinia.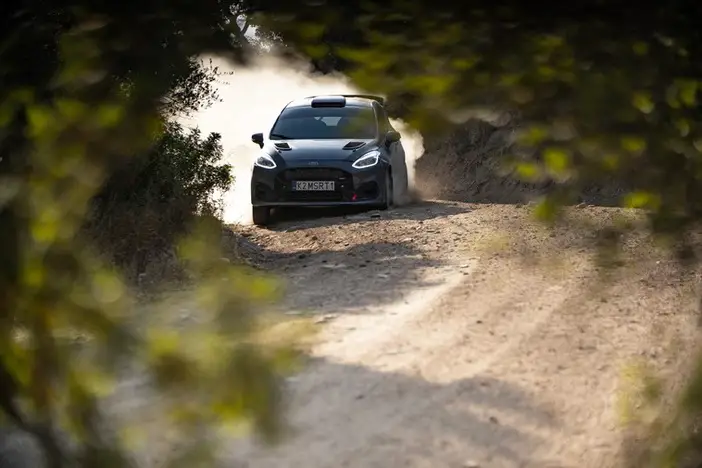 M-Sport says that the sweet spot the Rally3 is aiming for is an underserved area of rally racing – bridging the massive learning gap between two- and four-wheel-drive vehicles. And with an entry-level price, it anticipates that those looking to make that big jump will find it quite appealing as well.
We'll have more on this and all forms of motorsport soon, so be sure and subscribe to Ford Authority for more Ford Fiesta news and non-stop Ford news coverage.